Iron Horse
Blog
"Many wine terms that are thrown around in the industry do cause some significant consternation." This was how my discussion began with wine industry expert Andrew McNamara, The Director of Fine Wine / Master Sommelier at Breakthru Beverage Florida. That seems to be an understatement after reviewing a flood of recent to not-so-recent articles about the failed mainstream command of industry verbiage.
If prose doesn't crystalize the "winespeak" issue for you, there are a host of somm cartoonists who have created visual satires. We'll share a few of Maryse Chevriere's most popular works in this blog via her inspired instagram account: @freshcutgardenhose.
The growing conflict is driven by the fact that the wine experience has become more casual, but at the same time the related language has failed to evolve along with it. With the consumer at the intersection of this disconnect, we dove into the roots of the seemingly impossible with some Iron Horse friends and experts.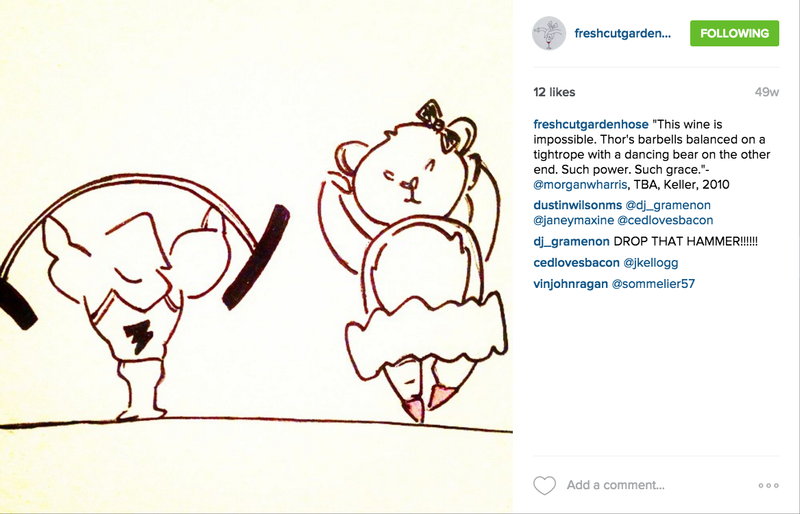 When you conduct a quick search, you'll find wine publications and mainstream periodicals alike reporting on a language breakdown along with countless "insider guides" trying to bring clarity. For example, The Drinks Business conducted a survey at the end of last year which revealed the top ten wine terms that customers are least likely to misunderstand when deciding which wines to buy. One in three don't understand what "tart" means as a descriptor. Just 23% of people polled understood the term "terrior" and only 20% of drinkers could define "legs."
The result is that 25% of wine drinkers found shopping for wine to be intimidating; a nightmare for the wine business. Andrew told me, "Niche terms certainly make wine less approachable than it should be. So the role of the wine expert is to make things as simple as possible." But he also noted that it helps for consumers to get themselves into the right learning environment. It's key to be able to pair learning about the term while actually tasting a wine with those specific characteristics.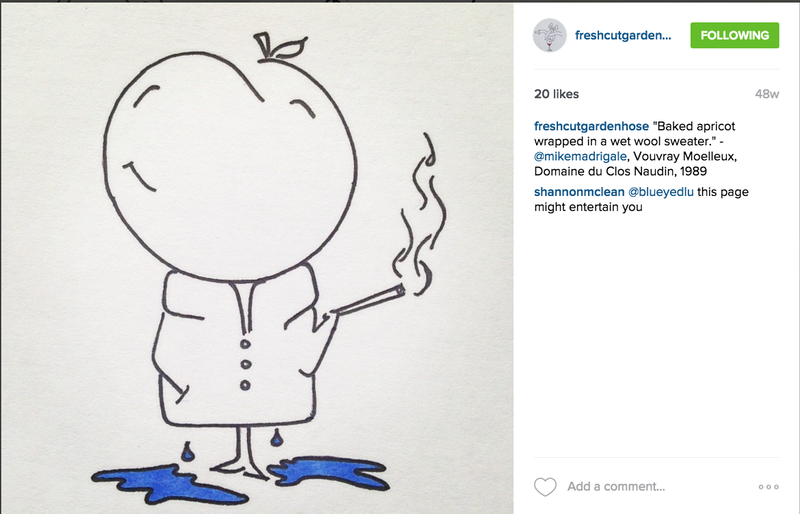 In The Drink's Business article "Top Misunderstood Wine Terms Revealed" their expert explains, "People want to learn more about wine and discover new tastes without being confused or awkward when buying it or talking about it with their friends." However in order to do this, we are saddled with a limited (and some argue antiquated) lexicon including words like "herbaceous, unctuous, and quaffable" (source). Master Sommelier, Lindsey Whipple, shared real word instances where customers grasped for their own termss to describe a sensory experience. She had one man try to describe "dry"by employing the word "wet" -- justifying his choice by describing a wine that made his mouth sweat.
In an effort to decode the "jargon", Wall Street Journal wine columnist Lettie Teague recently published "An Insider's Guide to Weird Wine Words." Her mission was to help bridge the gap between oenophiles and non-pros. Her guide includes words like creamy, dumb, foxy, lifted, reduced, and volatile. For now, it seems that quite a bit of effort is directed at translating rather than socializing new descriptors with greater mass appeal.
In addition to leveraging these existing language guides, expert Andrew McNamara pointed out that blossoming wine lovers should be patient. "We spend decades going through school, but how many classes did we take on how to taste or smell. We didn't pay any attention to it! So to go into wine and expect to understand it intuitively is naive. Understanding your senses takes time and practice." Of course, with wine, the practice part is fun!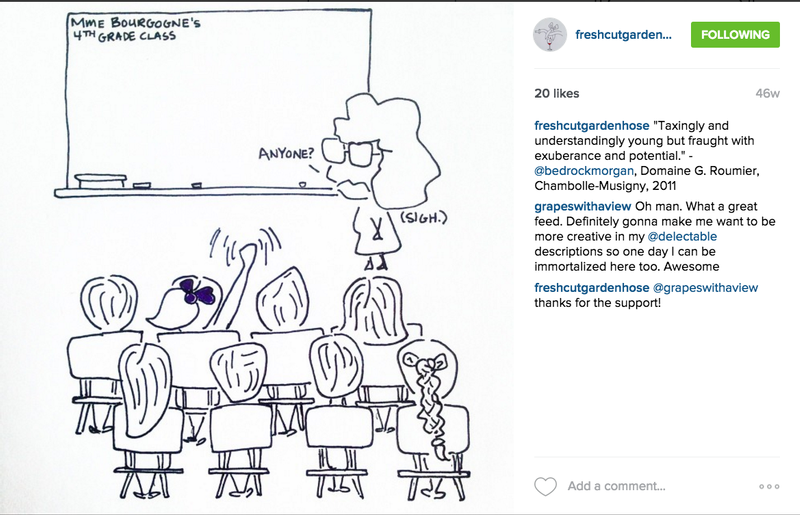 It seems that times may be a-changing. In fact, Lindsey Whipple regularly experiences signs of consumers pushing back on tradition and coming up with their own verbiage. Working in Las Vegas, an international dining hub, she's in a unique position to engage with new lingo auditioning for the mainstream. She hears people refer to wine as "slutty", when a drink is very open and out there, showing itself as a heavy hitter. Or she is told to bring a "baller wine" which conveys a desire for an instagram worthy showstopper. "Guests are definitely not using brash terms like 'Magnum Night' in San Francisco or New York, so there is also a regional component to this," said Lindsey. But who's to say they are not as or more helpful than words like hollow or vegetal?
It should be noted that both Andrew and Lindsey voted the term "legs" off the wine island.. Both citing the fact that few know (or think they know) what this refers to, so the meaning has become universally diluted. And Lindsey herself offered up a word to the "common core" - to be quickly rejected. At a blind tasting with "old guard" master somms, she referred to gewurztraminer as "hooker perfume", which based on the reactions of her colleagues might have to wait for the next generation….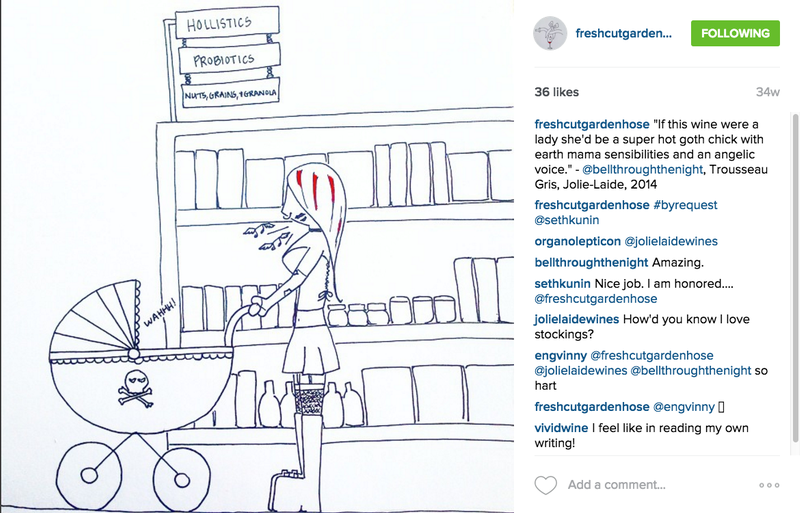 Happy 2016! The New Year comes with shiny new resolutions for many of us to improve body, mind, and spirit. Here's one that covers all the bases - drinking more Iron Horse! Whether it's red, white or bubbles, the latest scientific research points to a myriad of positive health benefits. We've catalogued the findings that will empower you to live your best year yet.

Let's not forget that mankind has been making and drinking wine since 6000 B.C. Ancient Egyptians employed wine as medicine. Roman cities boasted wine bars on every street. Hippocrates, the father of medicine, was prescribing red wine to aid digestion in 400 B.C. Fast forward to the 1850s and find our great grand parents choosing wine over water, citing alcohol's ability to kill bacteria.

In the last 30 years, the French have led the charge for daily wine intake (not surprising!). Their scientists were responsible for directing the current discourse related to wine's healthy attributes. They found that red wine could prevent heart disease while increasing levels of good cholesterol and antioxidants. Danish scientists then backed this up with studies that suggested moderate red wine drinking correlated to a lower death rate, a claim strengthened by the 2003 discovery of resveratrol (source). From this point on, the body of research pointing to positive health effects of moderate wine drinking has only grown.
Today, red wine's resveratrol still has everyone talking, especially as some say it can extend the human lifespan by 30% (source). No wonder wine industry experts point to a consistent growth line in the red wine sales category globally! Red wine's all star component could also help prevent dying from Alzheimer's disease, according to a Copenhagen study (source). Other reports show that moderate alcohol consumption is associated with a decreased risk of colon and kidney cancer along with non-Hodgkin lymphoma (source). And red wine tannins have been associated with heart disease prevention (source). All that with one glass a day? This could be your best resolution ever!

Bubbles should not be forgotten…. especially because recent studies suggest that a glass of bubbly could help prevent memory loss. This includes possible prevention of degenerative brain disorders like dementia. The pinot noir grapes used to create sparkling wine support proteins in the brain which are linked to storing memories. While they diminish naturally as your age, drinking sparkling apparently slows or prevents this process, while improving spatial memory (source).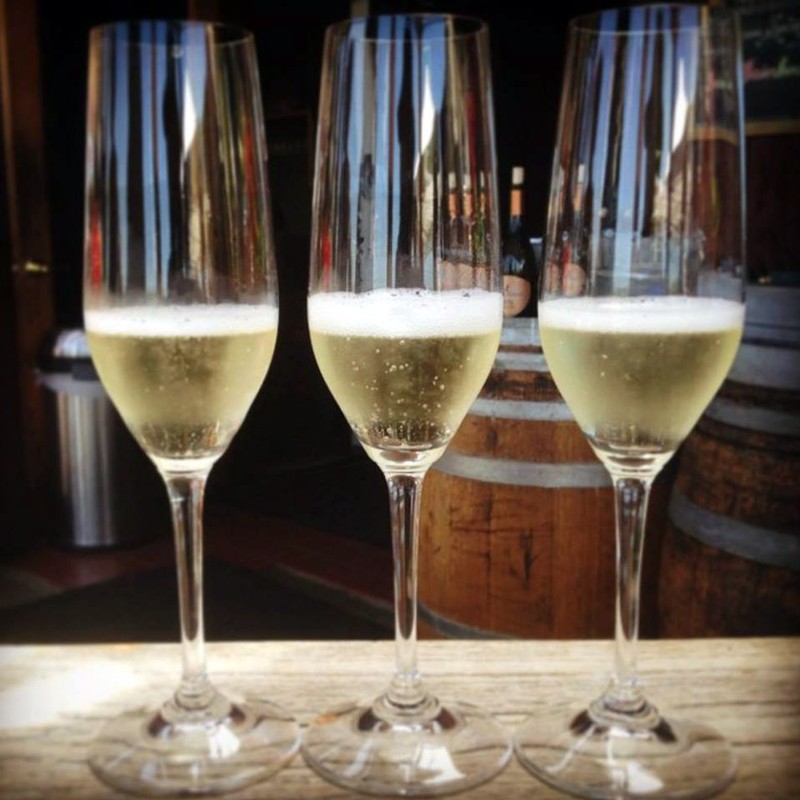 Of course, all of the doctors and scientists are clear about drinking in moderation. Like any medicine, alcohol can be a tonic if dosed properly. How lucky to produce a natural panacea which has the power to promote longevity and boost memory. And, so every day, we are happy to raise a glass .... to good health … and to good cheer, which may be the best medicine of all!
It's officially fall! And with that comes Football Season. To explore the art of tailgating and the role bubbles play in the quintessentially American fete, we caught up with our longtime friend Michael Mina. The rockstar restaurateur pours our special production Michael Mina Cuvee at his many beautiful restaurants across the country and has been in the headlines as he launches the second year of his famous tailgate hosted in the new Levi's Stadium. Learn from the master about the art of grazing this season and how to match up signature seasonal dishes with your favorite Iron Horse bottles…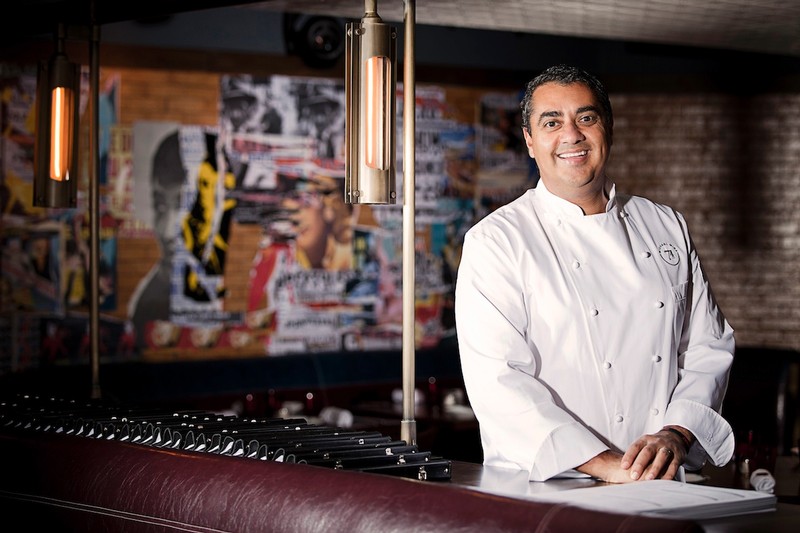 Tarin: Tell us about your tailgating venture with the 49ers and what inspired you to pursue it.
Michael Mina: Part of why I moved to San Francisco was because I'm a huge fan of the 49ers. I've been a season ticket holder for decades and I've had the good fortune of getting to know the forces from the team who dominate both the field and the behind-the-scenes business. So when the organization was building their new Levi's Stadium, they knew they wanted to leverage my 20+ years of tailgating experience to launch a Bourbon Steak / pub inspired venture with me to appeal to the demographic of the stadium.
Tarin: And so the plans got into motion. What came next?
Michael Mina: When we looked at the drawings of the restaurant space, there was a weird area next to it that remained empty. I suggested we move into that area to execute a tailgate. It was then that the tailgate proposal was concepted. I suggested we run a membership only tailgate event and use the space for catering during the off season. We intended to target a couple hundred members and just have some fun with it.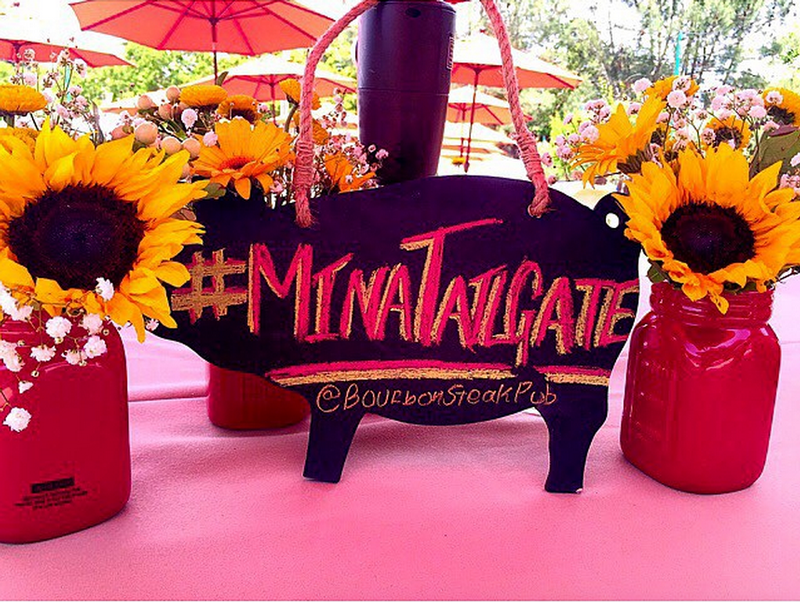 Tarin: Clearly, the organization considered your proposal a culinary touchdown. Tell us a bit more about how the tailgate has become the spectacle that it is today.
Michael Mina: One of the key elements of the event is that we invite outside chefs to help make each tailgate a unique and over the top experience. We also built a rotisserie that holds an entire cow - 1200 lbs and each game we roast a Skywalker Ranch Wagyu animal. We have massive pots that can hold literally tons of water and over 200 lobsters. We keep within the spirit of the tailgate but offer a range of fine dining to walk around stations. Guests can select from 12 composed dishes and 20 other items throughout the space as they explore the inside or outdoor seating options. Members spend their time watching the 80 screens and working through their food and drink options.
Tarin: This is very obviously a passion project for you.
Michael Mina: Absolutely. I don't really get too fanatic about anything except the 49ers. It's the one time I get really crazy. I'm definitely responsible for whooping up the crowd.
Tarin: Any fun behind the scenes scoop on the players themselves? Are they fans of yours?
Michael Mina: I have a lot of favorite players on the team and the feelings are reciprocal. There's a private tunnel for players to easily access our tailgate after the game. Players like Kaepernick, Eric Reid, Vernon Davis are frequent guest. And last weekend NaVorro Bowman requested tuna tartare he'd had at one of my restaurants in Miami. So I do take requests from VIPs, especially the new coach who is a serious foodie and in the restaurant all the time.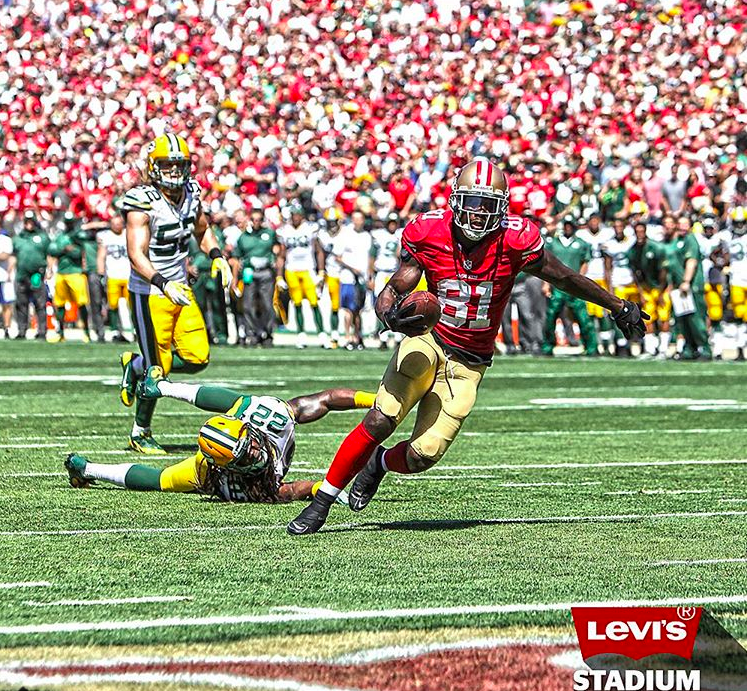 Tarin: What did you have planned for the game against the Green Bay Packers?
Michael Mina: That game will let us explore what football is all about. We got really cheesy. For example, we had a couple of fondue fountains where we offered black truffle cheddar and some classics with everything you could ever need to dip from wagyu cow, to brats, beautifully grilled vegetables, and sourdough bread.
Tarin: Which celeb chef are you really excited about collaborating with as you look down the schedule.
Michael Mina: I found out that one of my friends, Chef Todd English, is from Atlanta so he'll be on hand to execute a crazy Southern BBQ spread with me. He just sent me the menu and I'm looking forward to some classic Georgia style BBQ. I'm hoping that Joy Sterling will come pour for that game! It's been fun to learn new things about my friends as well as the cities that they come from.
Tarin: For our readers who can't make it out to the Bourbon Steak tailgate extravaganza, what do you recommend for football fans who are throwing a football watching party at home?
Michael Mina:
I like to theme it off of the team that we're playing against. I select cocktails and beers that work within that frame.

It's important that you don't just think about the dishes that come from that region or city - I like to take products that come from that state in general. And always stay within the spirit of tailgate while diversify outside of only smoked or BBQed items.

Especially when outside, I like to have a pot of something ready to do like a braised soup or chili.

And considering timing! Take the slow approach of doing one thing at a time. Grill some steak and slice it up on the spot. Then do what's next. Don't try to make it a meal all at one time - should be about grazing and drinking.

Tarin: What about wine pairings? Do bubbles come into play?
Michael Mina: Of course bubbles come into play! That's how every great tailgate should start. A glass of champagne and a bloody mary! My wife runs a bloody mary bar with her own unique recipes she's going to bottle and sell as part of her new company.
Tarin: Iron Horse is honored to have a wonderful friendship with you. And we'd like to explain to our blog readers how Michael Mina Cuvee came about. Joy wanted to remind you that we started 20 vintages (or shall we say football seasons) ago!
Michael Mina: Has it been that long?? Yes, we've been connected to Joy and Iron Horse for 20 years. And about 11 years ago, the label officially changed to Michael Mina Cuvee in honor of the launch of my Michael Mina restaurant.
Michael Mina: Now a question for Joy -- does she remember the first dish I paired with the bubbles?
Tarin: I'll have to ask her, in the meantime please tell the readers!
Michael Mina: When we first got the cuvee, we paired it with my new Caviar Parfait. The crispness of the cuvee cut through the rich flavors of the creme fraiche and salmon, but the richness also paired wonderfully with the overall dish. It's still my favorite all-time pairing.
Tarin: What makes Iron Horse special for you?
Michael Mina: It's delicious to sip. But it also pairs really well with food. That's what makes these bubbles a go-to year after year - they're very versatile.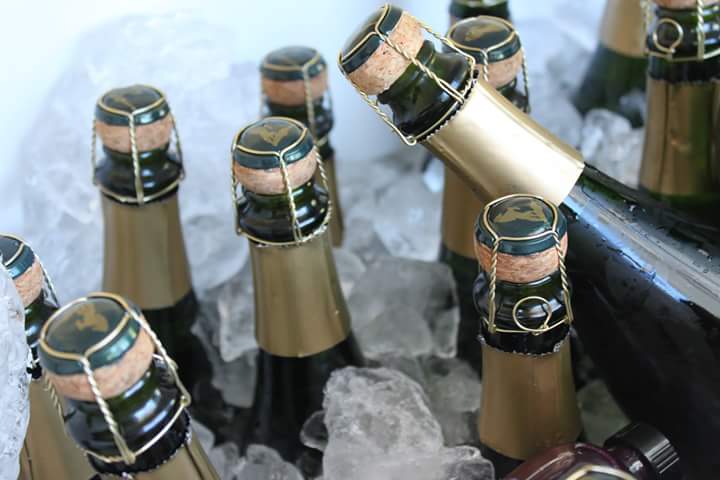 Tarin: I know Super Bowl 50 is a ways off but it will be played at Levi's Stadium. Are you excited and how are you going to tackle that momentous day at the tailgate?
Michael Mina: I have a gut feeling that the 49ers will be on the field that day each year because I'm a true fan. If we ARE there this year, I made a bet with my son that I'll get a team inspired tattoo. So I'm scared but I'll take the bet.For the tailgate, we're working with the NFL on their week long takeover of the stadium.
Tarin: Promise us that you'll share a sneak peek when you know more!
Michael Mina: Of course! More to come.
*****
This year's harvest offered a bunch of "firsts" for the Iron Horse team and provided challenges for expert wine growers like the Sterling Family and winemaker David Munksgard. Each harvest offers its own hurdles and opportunities to recommit to a vineyard philosophy of garnering exceptional flavors. But as the 2015 harvest comes to a close, it's apparent that this year was uniquely challenging for several reasons.
To learn more about the unprecedented growing conditions and harvesting game plan that define the vintage, I snagged some precious time with David, the 35 year "veteran of the vines" who teamed with Laurence Sterling to employ methods that traditionally are only seen in the finest wine chateaus in France.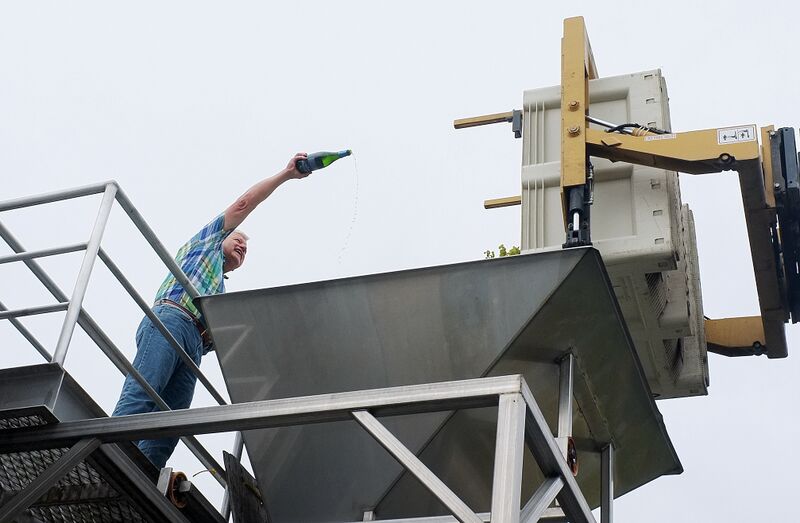 Tarin: Where are we with harvest? Close to wrapping up?
David: We will finish this week.
Tarin: Is it appropriate to say that this year's harvest calendar was anything but expected?
David: Yes, it was completely mixed up. The normal progression would be to start by picking Pinot Noir for Sparkling, followed by Chardonnay for Sparkling. Then we'd move to Chardonnay grapes for still wines and finish with Pinot Noir for still. This year, we started with Pinot Noir for Sparkling but then jumping all over the place from there. We're actually wrapping up with sparkling. In my 35 year career, I have never seen a harvest like this. That doesn't mean it's bad. It simply means that it's challenging. You really needed to be IN the vineyard to observe and judge the ripening vine by vine, day by day, so that you could improvise a game plan to take advantage of a constantly changing situation.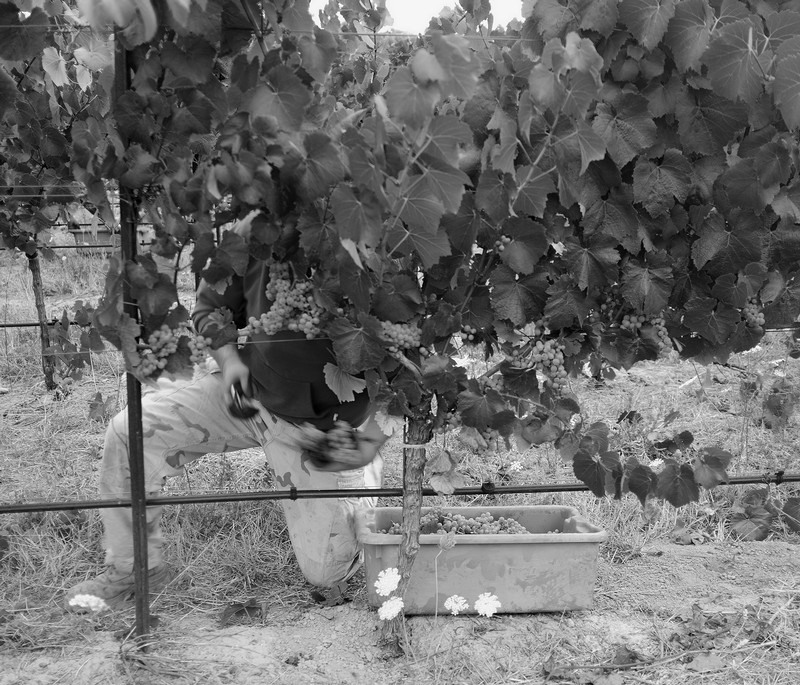 Tarin: Explain some of the hurdles you experienced upon starting the harvest.
David: Compared to the previous three bountiful years, this crop was sadly very light. Additionally when we assessed the grape vines, rather than finding uniformity, we found Pinot Noir vines where half the grapes were green and half were purple. Knowing that it was going to be a smaller harvest, we had to work with this diversity and not just cut those green grapes and let them drop to the ground. Essentially, we had to pick each vine twice. Laurence and I were clear with the vineyard team about which shades of purple were ripe for picking. It was the only way we could protect our ability to make the highest quality wine.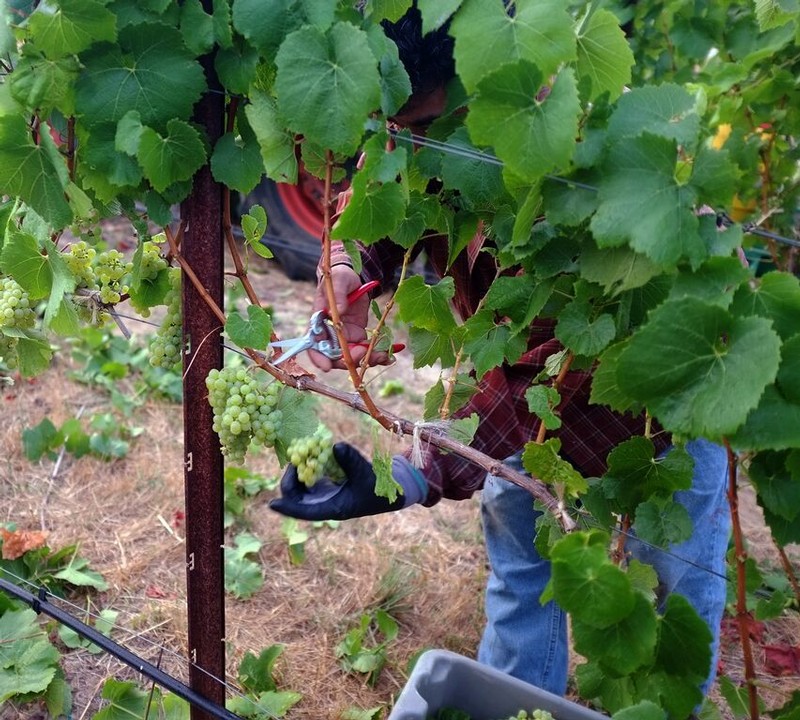 Tarin: How do you describe the vintage?
David: Challenging! But it is so satisfying to work with people who can all agree on the solution even when it is the more difficult path. Sure, we could have waited until the average analysis of the vineyard was what we needed, but the truth is that we would never have been able to make an amazing product by picking under-ripe or overripe fruit and let it even out in the press. We simply can't do things like that with our commitment to excellence. We have to protect the reputation of the winery and if that means working twice as hard and incurring the cost, then we will. In the end, we devised a way to make really great wines in a difficult vintage.
Tarin: How does this harvest compare with last year?
David: Last year, harvest was delivered to us with a ribbon. But I think the wines are going to be on par with the last couple of excellent vintages.
Tarin: We're hearing that quantity is down … but quality is high?
David: Quality is not high because the crop is small - the quality is simply there thanks to what Iron Horse does in the vineyards.
Currently we have only six wines available to taste. The rest are still fermenting. But they are clearly equal to the past few great vintages. Honestly, this was kind of shocking. Based on what we had to go through, I was expecting the results wouldn't be so great. I am extremely happy to be surprised.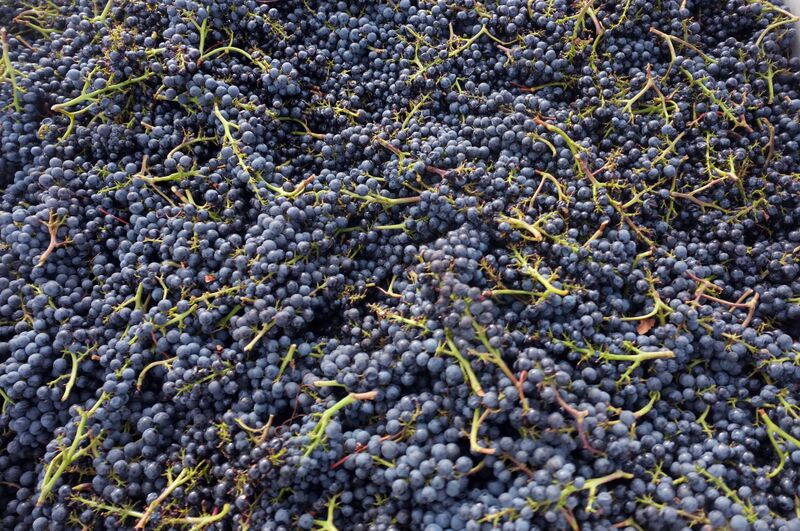 Tarin: Weather was clearly a driving factor, describe the weather starting with that nice rain in December 2014…. then what?
David: Nice and promising ... then extreme, protracted drought. Luckily we have a reservoir on the property, which the Sterlings had the foresight to build in the 70s. We use recycled water which Laurence and the vineyard crew carefully allocated to keep the vines in really great shape. We never got to a place where I was nervous about the vines holding up until the grapes were mature.
We didn't have as much fog as we normally have. There was a time where the harvest was faster than normal - the sugars were rising quickly, but then we dropped into moderate weather with cool nights. For the most part, the weather was cooperative with cooler conditions that envelope the grapes through the night until mid morning and allowed the crew to pick until 10-11am.
However at the very end, we had a few days of 100+ heat. By then, the few remaining blocks could be completely picked before the day got too hot. We only had one very small block that suffered a slight bit from the high temperatures. It was our last block of Pinot Noir for still wine, our harvest crew culled out clusters that had raisined.
Tarin: What has the long growing season meant?
David: When we started bud break, it was ridiculously early - two weeks ahead of last year, which was three weeks ahead of 2013. Then we went into a period of cool almost cold weather and that stopped the clock. The vine is only active when the average daytime temps are above 60 degrees, if it doesn't meet that, the vine goes into a dormant, slumber state. So essentially, the early spring didn't count. In the absence of a consistent rise in temperatures, we got the cluster to cluster variation which was so challenging. All the historically important and reliable timelines got stopped and re-started repeatedly. That interruption of the normal cycle in the vineyard led to uneven ripening and us picking the same vines repeatedly.
Tarin: What are your great take aways from this harvest?
David: I've always heard that the great vineyards in France make exceptional wines even in a difficult vintage, while lesser chateaus often miss the mark under distress. What it boils down to is the commitment on the part of those great wineries. Iron Horse has that passion and dedication. As Laurence says, "It has to MEAN something when we put 'Estate Grown.'" on our labels.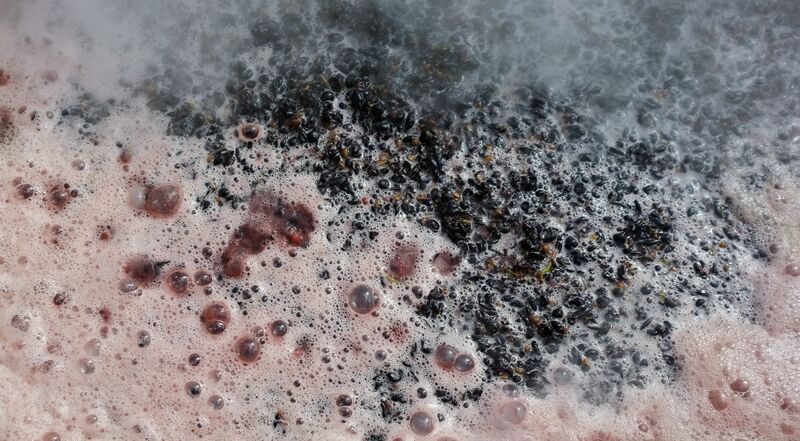 Tarin: Now, tell us about your new drone! We LOVE this video shot recently. How are you using the drone in the vineyard?
David: I initially used a small drone with a 1-2 megapixel camera to take some vineyard photos. At the time, I of course knew the property was beautiful but I didn't know it was that beautiful! I ultimately upgraded to a big drone with a large high def camera and I've been blown away at the view from 400 feet.
From a practice perspective, the benefits are untapped. Years ago, we would do an annual flight over the vineyard for infrared insights into the foliage conditions in different sections. With the drone, we can do this much more frequently and at lower cost.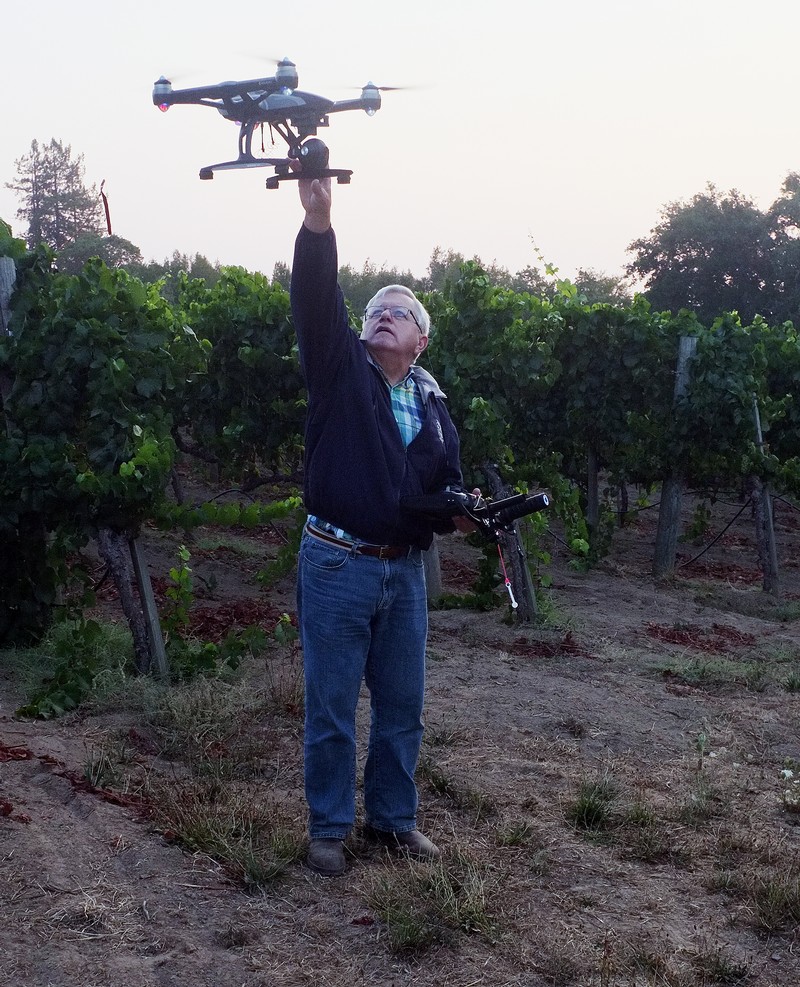 Tarin: How has it helped with the harvest?
David: I got this drone a couple weeks into harvest, but next year I plan on getting it up there weeks before we start picking to look around with a hawk's perspective. These flights will serve to help us identify which vines need more emitters (more water). It also has the potential to pinpoint differences in the canopy. Once something out of the ordinary catches your eye, you can walk out to that spot and see what's going on. I'm sure this drone can be used to make a better bottle of wine.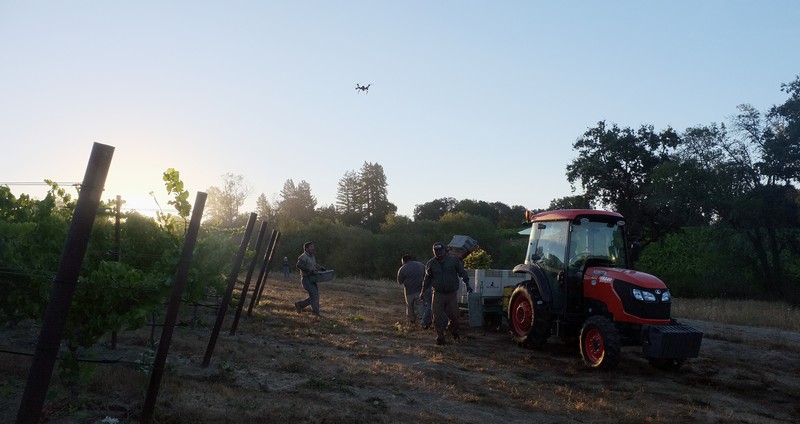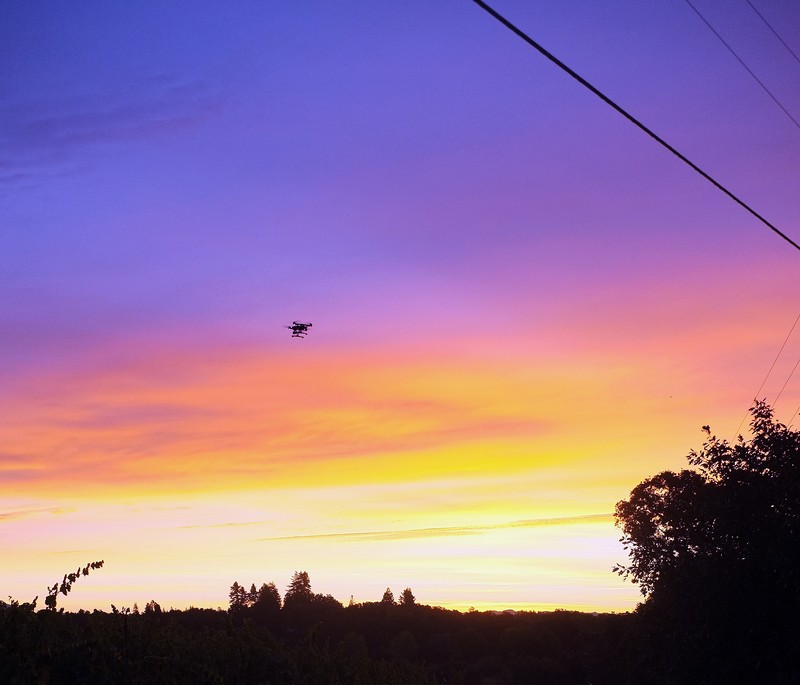 Tarin: When will we be able to taste the wines of 2015?
David: The Sterling family tradition has been to get together around Thanksgiving to taste the new vintage. Generally, November-December is when you get your first good sense of quality ie depth of character and complexity of flavors.
And as winemaker I taste the wines continuously as they develop.
As a finished product, the Chardonnays will be released in two years, the Pinot Noir in three and most of the bubbles in 2019.
###


It's a week filled with promise and forward momentum at Iron Horse. The harvest has arrived. But just as we look ahead to an exciting new vintage, we want to take a moment to acknowledge many long-time friends recently honored by two key wine publications, just now receiving their plaques and certificates.
Wine Enthusiast's "Top 100 American Wine Restaurants" and Wine Spectator's "World's Greatest Wine Lists" have triggered industry-wide applause and we are happy to join in the chorus of congratulations to all of the winners. These wine list masters are recognized for stellar wine curation that is quite often the result of years of playful experimentation, daily tastings, dedicated travel, and team input.
Wine Enthusiast chooses restaurants where wine is as "integral as the celebrated fare." Resisting the urge to be distracted by the "longest, deepest, or trendiest lists," they celebrate the movement away from overly formal dining, more towards unique wine & food experiences. Their carefully selected list of 100 is illustrated by an interactive map, with an impressively even spread across different states, though, not surprisingly, heavily weighted in California and New York.
Wine Spectator looks at the world, assessing the breadth of quality wine producers featured on the wine list, along with a thematic match to the food menu in price and style. The Spectator Awards have three tiers:
1) Award of Excellence - 90+ well chosen selections
2) Best of Award of Excellence - 400+ selections (some more than 1000+) which display vintage depth, vertical offerings of several top producers from major regions, excellence breadth spread over several winegrowing regions
3) Grand Award - 1500+ selections with serious breadth of top producers, outstanding depth of mature vintages, selection of large format bottles, harmony with the menu in flavors, organization & presentation (81 winners this year).
Star sommeliers work with the chefs to create perfectly paired moments and in so doing are changing the way we eat and drink as a country. We are lucky to call many of them our friends and long-time supporters … and luckier still to be able to call a few of the nation's top honorees to discuss their award season glory. As you'll see, every region is rich in character and influenced by local factors in specific ecosystems, but you'll also find time honored philosophies at work as well. Read along as we talk to influencers located in different areas of the country.
"California Calling" - Iron Horse West Coast Anchors
Shelley Lindgren - A16 in San Francisco

Background: Shelley was awarded for Outstanding Wine Program in American from the James A Beard Foundation in May. She was recently honored in 7X7 Magazine as a San Francisco Reader's Choice for "Most Intoxicating Wine List". And this month her restaurant is featured on Wine Enthusiast list of "America's 100 Best Wine Restaurants 2015." She's most proud of her efforts to create an award-winning wine menu at a neighborhood restaurant, elevating itself against bigger operations with deeper pockets. A fun fact is that Shelley has family ties to the Sterlings through her husband going back several generations. She says she is constantly inspired by the Sterling family's commitment to the local community and has followed in Iron Horse's philanthropic footsteps with her own efforts through Slide Ranch, an organization that connects children with nature to foster new generations of environmental stewards in California.
Iron Horse Favorite: Her menu always offers three to four Sparkling Wines by the glass. One Prosecco, one rose, and right now, we are proud to say, Iron Horse Classic Vintage Brut "which has a beautiful vibrant acidity and richness that's a perfect celebratory glass of wine." Her focus is Italian with many California options.
Reaction to News of the Honor: "Restaurants rely on a team effort and A16 continues to be more of a team effort than ever. My husband Greg comes to mind first because of his restaurant building experience and vision for the space itself, including designing the wine "cage." My business partner, Victoria Libin, supports and shares the philosophy of quality, organic and love of food and wine together with service. This amazing support and honor helps us remember what a great gift it is to be ambassadors of so many wines we love and tell their stories daily."
Tips For Iron Horse Readers Striving to Achieve Wine Award Worthy Excellence at Home: "We've followed the approach of 'if it grows together, it goes together'. We consider factors like the season's bounty, weather, if it is a daily wine or a celebratory wine. We find that more and more customers are appreciating Sparkling Wines than ever before and always feel rose is incredibly versatile. I recommend trying new wines, new grapes and buying favorites. Wine is an always evolving art. Ask your wine shop owner, restaurant server or sommelier to recommend a style of wine you are in the mood to drink. I always find that it is so much fun to discover exciting new wines, this makes a meal a great pleasure."
The Great City of Chicago - Iron Horse Central Region Anchor
Rachael Lowe - Spiaggia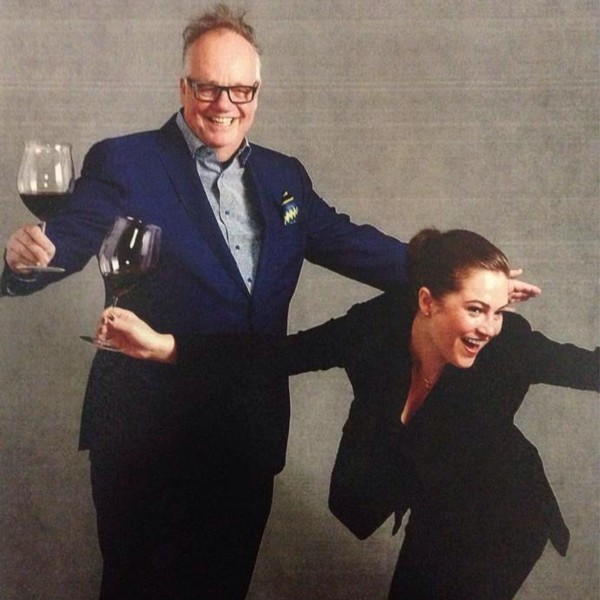 Background: The Wine Enthusiast "cover girl" was elevated to Wine Enthusiast's Hall of Fame for her Windy CIty excellence. She shares a full page Q&A on page 52 of the magazine's hardcopy with her colleague Chef Tony Mantuano. They discuss the importance of freshness at their iconic restaurant which has been open for 31 years, as well as the youthful and global infusion that Rachael contributed to the program. She is particularly excited about her newly concepted International Pairing that embodies a "flight around the world" with wines from exotic destinations like Croatia and Hungary. She's also spearheading an initiative at their reopened cafe which will shine a light on women winemakers - a list that will prominently feature Iron Horse!
Iron Horse Favorite: Rachael has always loved the Classic Vintage Brut. She explains it's "a perfect blend of Chardonnay and Pinot Noir, expressive, with aromas of green apple, lemon curd, marzipan and a touch of toast. Always great for any occasion and it pairs beautifully with most any food."
Reaction to News of the Honor: "We were thrilled! Tony and I had gone and done this really fun photo shoot knowing that we were going to be included in the article but NOT having a clue that we would be featured on the cover! A friend of mine had an online subscription to the magazine and sent me an email; we didn't believe it until we physically saw it. It really is such an honor."
Tips For Iron Horse Readers Striving to Achieve Wine Award Worthy Excellence at Home: "I would suggest exploring up-and-coming regions, and expanding from there. One doesn't always need to spend a ton of money to find quality wines; getting to know bottles from Cotes du Rhone, Sicily, Montsant, alternative Sparklings are an amazing way to educate oneself! Versatility is important as well. It is always great to have a vast assortment of wines from which to choose; who knows what one will feel like or what food might be on the table on any given night! And set the tone with your setting! At Spiaggia, we display our wine artfully in a wine foyer that's lit and temperature controlled, don't be afraid to use your bottles as art."
The Big Apple - Iron Horse East Coast Anchors
Anna Cabrales - Morrell Wine Bar in Rockefeller Plaza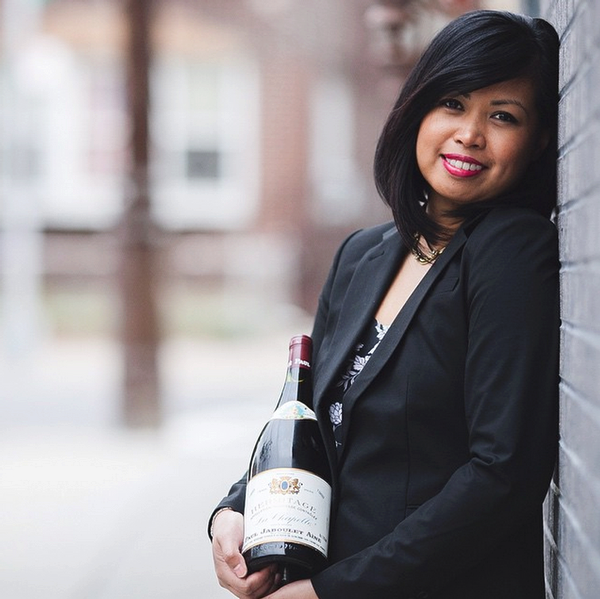 Background: Anna Cabrales has been with the pioneering Roberta Morrell's company for three years, and it marks her first position as the lead sommelier. Her wine program was honored by Wine Spectator with the "Best of Award of Excellence" this year and she is working towards building up the list for the Grand Award category next year. She will do this with her five tastings a day regimen, access to truly amazing deep verticals,, and guidance from the prestigious Morrell & Co. retail arm. Anna's enthusiasm for creating a family like experience makes this spot an oasis nestled into the chaotic New York scene. Her most treasured skill is the ability to listen to guests, creating a pleasurable moment when the guest is connected properly with the right food and wine for the perfect bite.
Reaction to News of the Honor: "I feel very grateful to Roberta Morrell for giving me a home. She gives me an energy that I didn't know I had in me and inspires me with stories of being one of the few women in wine in NYC in the early days of her career."
Tips For Iron Horse Readers Striving to Achieve Wine Award Worthy Excellence at Home: "When it comes to entertaining and dining, it has to be very thoughtful. It's about going the extra step to think about what might make guests smile with little added elements like glassware, temperature, and always having something out on the table. Consider transitions, how you'll progress into the next dish and the next wine. Similar to how I operate at the restaurant, it's ultimately about being open, warm and connecting people through well paired food & wine experiences. And whenever possible, make it rain champagne!"
Andre Compeyre - The Regency Bar & Grill on the Upper East Side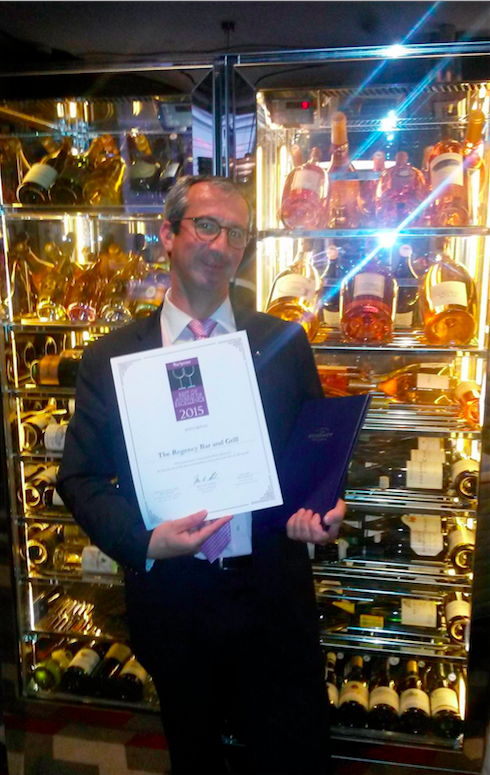 Background: The 20 year veteran in the wine industry was awarded by Wine Spectator as a new winner of the "Best of Award of Excellence."
Iron Horse Favorite: Since the opening, Andre has been proud to serve the UnOaked Chardonnay. The reaction from guests has continually elicited positive feedback. He also rotates other Iron Horse favorites. He's currently pouring the 2012 Estate Pinot Noir, and has on the list the Estate Chardonnay, and three Sparklings: Wedding Cuvee, Classic Vintage Brut, and Ocean Reserve. He especially likes the Pinot because of the balance - not overly fruity, with good minerality, and earthiness.
Reaction to News of the Honor: "It truly is a great honor for someone who has been in the business for over 20 years. The owners of the restaurant trusted me to build the wine program from scratch, marking an amazing opportunity to build with just a budget and a little direction. I forwarded the news to the owners right away so they could see what their investment had reaped. We opened in January 2014 and being in New York, I sought to have an international wine list with a moderate pricing approach, a goal that look me a year of work to fully realize. I waited a full year to submit to Wine Spectator and I appreciate that my peers have noted these efforts. I also forwarded the news to the team working on the floor with me. I shared this win with my team in the front and back of the house who are just as proud as I am of what we're sending out."
Tips For Iron Horse Readers Striving to Achieve Wine Award Worthy Excellence at Home: "Find someone that you trust, whether it's a restaurant somm or a retailer. The world of wine directors has changed drastically over the past 20 years, and professionals are more willing than ever to share their passion. If guests come in and mention they're going to have a cocktail party, I'm more than happy to give them a suggestion about what to serve or as an invited guest, what bottle to bring for the hosts. The industry has moved from trying to upsell to being rooted in sharing the passion for wine. Everyone has their own taste, but you can define quickly whose personality goes with what taste. Provide options based on country, single estate, and vintage."
Southern Charm - Iron Horse South Region Anchors
Dan Davis - Commander's Palace in New Orleans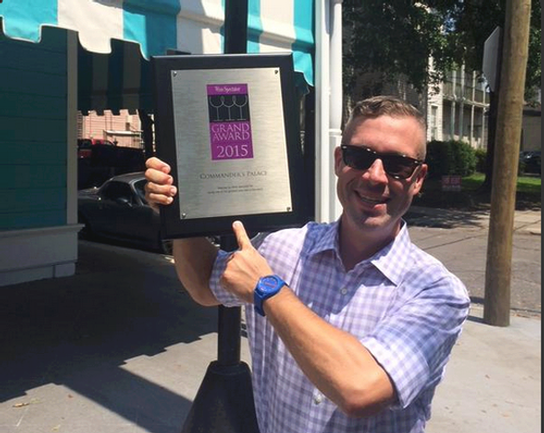 Background: Dan, or @CPWineGuy as he's known in the digital world, holds a Hall of Fame position in the Wine Enthusiast list of America's 100 Best Wine Restaurants 2015 which is occupied by only 76 restaurants worldwide. This honor marks their fourth year on the list, and Dan's sixth year running the program. The 135 year old Big Easy institution continues to stay at the forefront at the industry because of Dan's commitment to expanding the already substantial wine program. Wine Enthusiast notes that the "wine guy" has added offsite storage for future pours, introducing wines to the list when they are perfectly ready from a maturity standpoint.
Iron Horse Favorite: Dan explained that Iron Horse has been the signature house Sparkling Wine at Commander's Palace for 20 years. They have special bottlings, double magnums & magnums of their custom-made special cuvee. He believes that Iron Horse is one of the definitive American Sparkling Wines and that it goes amazingly well with the food served at the restaurant. He feels the house cuvee's distinctive qualities originate from the Iron Horse terroir and cold micro-climate of Green Valley." It's the right terroir for great bubbles."
Reaction to News of the Honor: "My first thought was thank goodness! It's a nerve racking waiting period. I feel rewarded for our commitment to offering reasonable price points. Of our 2600 wines on the menu, 60 wines are under $60 so anyone can join us for a drink and we encourage sampling with our offering of half glasses. This award is also especially meaningful since we're coming up on 10th anniversary of Katrina. After Katrina, the restaurant leadership got back in here to rebuild. Current managing partners all sat down and said - we don't know if business is coming back so let's just shoot for the moon. It's also a great feeling to be able to continue our restaurant's legacy which goes back to Ella Brennan, who development the first award winning wine cellar in New Orleans, which was grounded in European and Californian wines."
For Iron Horse Readers Striving to Achieve Wine Award Worthy Excellence at Home: "We believe that a great meal begins with great company. At Commander's Palace, we love wine and it's a big part of our culture, but so are cocktails and food. I recommend starting your evening with cocktails and then moving into great wines. We don't believe in limits- the more the better. And great friends are great seasoning."
Molly Wismeir - R'evolution in New Orleans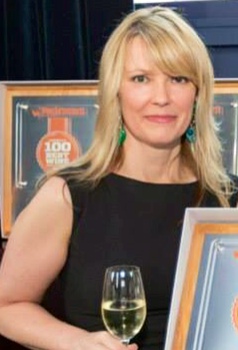 Background: Another longtime friend of our CEO Joy Sterling, Molly has an impressive professional pedigree including sommelier roles at the venerable Charlie Trotter's, Cru Cafe, and Epic in Chicago. Today, the Wine and Spirits Director at Restaurant R'evolution is basking in the glow of the Wine Spectator "Best of Award of Excellence" for her 1500 bottle selection that pairs with contemporary Creole fare.
Iron Horse Favorite: Molly has partnered with Iron Horse many times in the past, she remembers days of tastings with Joy at both Cru Cafe and Charlie Trotters and brought her affinity for the Iron Horse signature flavors to R'evolution. She believes the Iron Horse UnOaked Chardonnay is a benchmark in the category and notes that the Pinots, Sparklings, and Chardonnays are a core brand for her that are hard to keep in stock. Personally, the former Russian history scholar loves the Russian Cuvee as well as the Wedding Cuvee. The UnOaked Chardonnay is a "great expression of Green Valley and Russian River. Iron Horse stays true to their soil and what they do. The approachability and genuine nature of the brand is all in that bottle."
Reaction to News of the Honor: "We're in a group of stellar peers and I'm proud to be recognized for the work of our whole team. I started working on the wine list in 2010 and started by focusing on the seven nations of the Creole Cuisine as well as other European classics. I had to get a better understanding of New Orleans and what kinds of guests we'd have so that I could strategize how to blow them away."
Tips For Iron Horse Readers Striving to Achieve Wine Award Worthy Excellence at Home: "There's no right or wrong. You have to know what kind of food you're serving, make sure you've cooked it before and you've tasted it. Ask yourself 'what is it about that food that made you select it?' Then consider that what grows together, goes together. If you can wrap your arms around those concepts, you'll be stepping in the right direction. It's also important to think about what's in season and use what wine is being released right now. There's usually a sentimentality behind what food you're serving and the same should be true of the wine. The Sparkling from Iron Horse is a great way to set the tone with an approachable style. Remember that your objective is to make people happy; hosts who keep that in mind can't fail."
Sean Beck - Backstreet Cafe in Houston, Texas

Background: Dubbed by Wine Spectator's Charles Dalton as the "Dean of Houston Sommeliers," the 19 year veteran of the wine industry is a true ambassador of wine. He's changing how Texans are thinking about wine by exploring previously untapped wine regions with his dynamic wine programs. Sean approaches his career with an academic perspective, acknowledging that he's been fortunate to learn from industry greats, who have inspired him to adopt the philosophy that his work is never done. He is also proud of his inexpensive designation by the Spectator. He explains that people fall in love with great wine at all different points in their lives. It's important for the "unofficial wine ambassador" that he not dismiss a lover of wine by solely operating above a certain price point. "It builds people's confidence when they can have a great bottles at $30 to $40. Then they can evolve from there."
Iron Horse Favorite: At the moment, Sean is pouring our Ocean Reserve Blanc de Blanc 2009. He not only enjoys the bubbly but the message ties into his organization's thoughts on seafood and their emphasis on the importance of our oceans. Just like he pursues partnerships with ethically responsible fishermen and local products, he's strongly aligned with the Iron Horse Vineyards ethos that fundamentally champions respect of land. He's also a fan of our Chardonnays and Classic Vintage Brut.
Reaction to News of the Honor: "It was nice to hear and adds to the momentum of the Houston fine dining scene. But there's never that ah-ha moment for me. I'm always in perpetual motion. While you can have some underlying themes, the wine program is always so reflective of what you're doing food wise and who you're serving it to. This award is more of a sign of the times, reflecting things like seasons, environmental concerns, changing clientele, and the changing nature of this city."
Tips For Iron Horse Readers Striving to Achieve Wine Award Worthy Excellence at Home: "Setting drives everything, it's important to put together a feeling or mindset to drink wine. I've had more great bottles of wine ruined by setting and bad company. Also, knowing who you're having and the meaning behind the gathering dictates what you should serve. The more festive the occasion, the more simple you can go, since the energy is already there. Selecting wines should be done the same way you'd think about a guest list -- you have certain friends whom you love but can't have them in certain environments. Same thing with wine."
*****
With another installment in our celebrity chef spotlight, we took the opportunity to chat with a magical partner around a very special milestone. Andrew Sutton has been the lead culinary visionary at Disneyland since 2000. Chef took a moment to walk us through his experience serving Iron Horse Fairy Tale Cuvee for the past 15 years and throughout Disneyland's 60th Diamond Celebration (read more about this year long fete from the Wall Street Journal).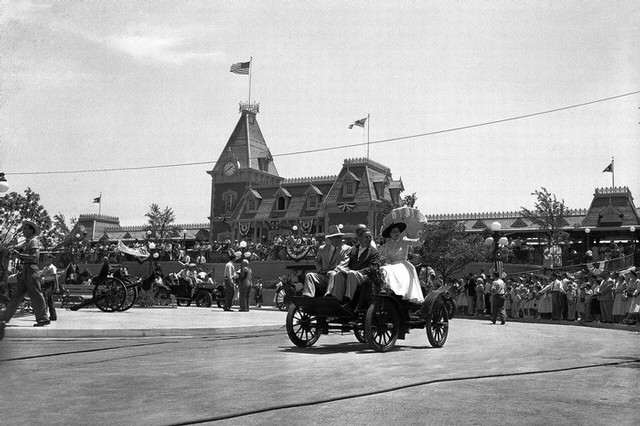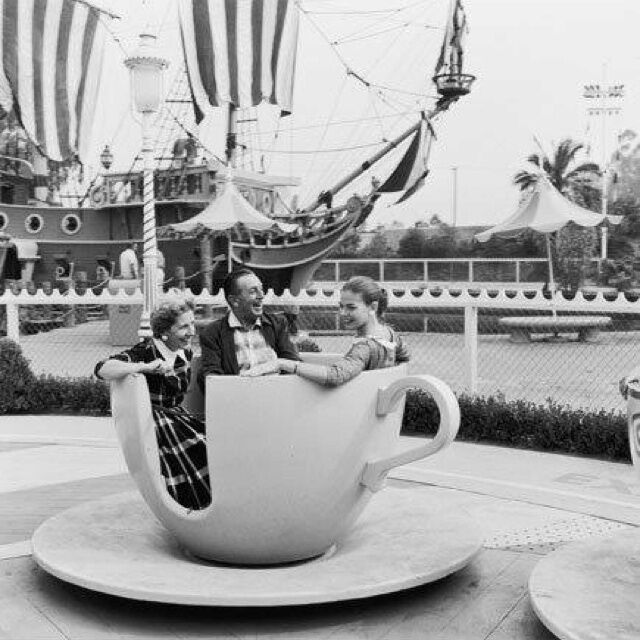 The Happiest Place on Earth opened their doors on July 17, 1955. The park has hosted over 700 million guests from over 200 countries. It is an American icon, loved by people around the world.
We first created Fairy Tale Cuvee over 25 years ago thanks to Iron Horse Co-Founder Barry Sterling, who came up with the concept of making Special Cuvees (keep reading for an equally special discount opportunity). Among the first was Fairy Tale Wedding Cuvee originally created for the Wedding Chapel at the Disney's Grand Floridian Resort in Orlando.
Our star partner's environmentally-friendly, direct-to-farmer practices define his ever-changing menus. It also aligns him perfectly with the Iron Horse ethos that's guided by a commitment to operating the right way to yield the right tastes. Andrew explains the satisfaction of offering California Wine Country & fine dining in an iconic American location.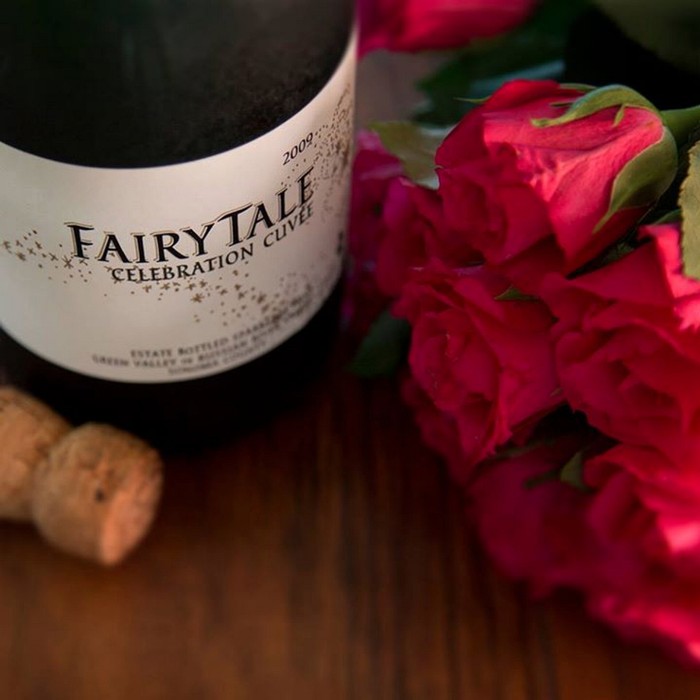 Interview with Andrew Sutton: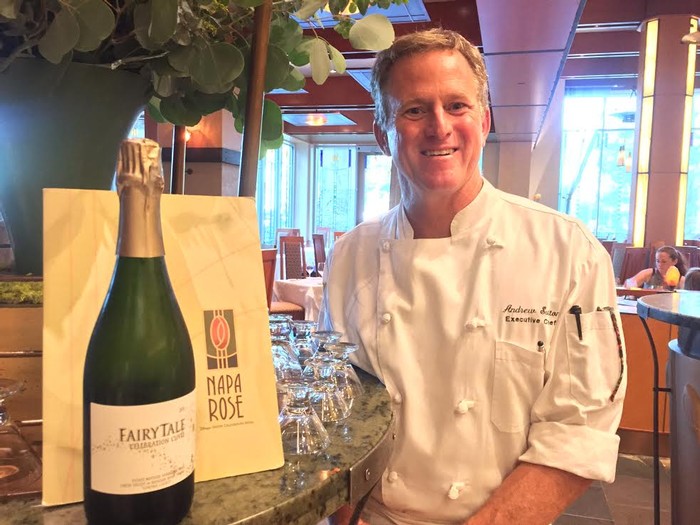 Iron Horse: What's your role at Disneyland?
Andrew Sutton: I manage all three signature restaurants at Disneyland - Club 33, Napa Rose, and Cathay Circle. I also oversee our Grand Californian Bake Shop and Central Bakery with our lead pastry chef who provides sweets for Napa Rose along with Carte Circle.
Iron Horse: How has your role with Disneyland evolved over your 15 year tenure?
Andrew Sutton: We've come a long way. Fine dining isn't something that many expect to see at Disneyland but that's exactly what we provide. This offering is the product of my approach to food that I brought from my Napa Valley days as chef at Auberge du Soleil. Working directly with the farmers, I was exploring farm to table before farm to table was cool, and brought that to Anaheim. Disney has always been very supportive of my drive to find the right sources. This seasonal, responsible approach has delicious outcomes. You're rewarded with flavor.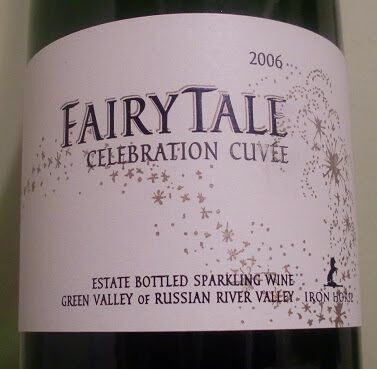 Iron Horse: A "right" source for sparkling wine has definitely been Iron Horse for the past 20 plus years. Explain a little bit about what our bubbly partnership means to you.
Andrew Sutton: As a strong believer in working with local partners who practice sustainable techniques, this is an ideal philosophical collaboration. We serve the Iron Horse Fairy Tale Cuvee on our menu throughout the year, and our prix fixe menu at Napa Rose.
Iron Horse: As someone who brought the "wine country feel" to Disney, what makes our sparkling ideal for your guests?
Andrew Sutton: When I think about Iron Horse there are two things that make it particularly relevant for me. First, I love Joy Sterling! She gifted three cases of wine for my wedding. Second, Iron Horse is a very high quality American sparkling that lends itself to American flavors. I've been out at Iron Horse to experience the feel and smell of their land. The initial Francophile sensibility intermingles with a California perspective. That flavor profile comes through.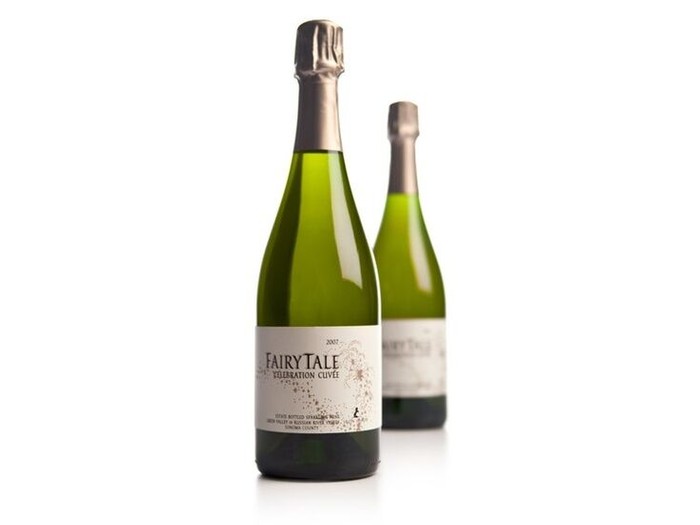 Iron Horse: How are you using Fairy Tale Cuvee during Disneyland's 60th Anniversary celebrations?
Andrew Sutton: During the peak of our Diamond Celebration, we'll have a vintner's table at Napa Rose that will offer the best of our products, starting with Iron Horse Fairy Tale Cuvee. It adds to the "sense of place" that comes and facilitates a smooth flow to the experience.
Iron Horse: How could a guest capture this experience on their own at home? Can you share some pairing recommendations with us?
Andrew Sutton: Iron Horse sparkling can pair with seafood and birds nicely. It's not afraid to go against grilled flavors and satay as well. It's that ease of pairing that makes this sparkling ideal to work with. So something like a grilled salmon, american corn, with a highlight of tangerine and lemon in the background.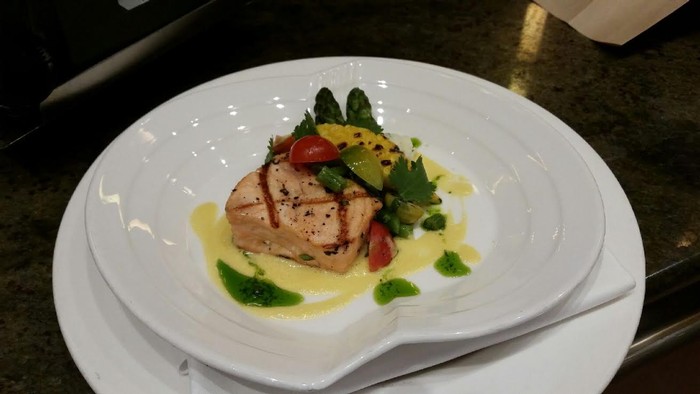 Join us in a special toast to Walt Disney with Iron Horse 2012 Fairy Tale Cuvee, produced exclusively for the resorts, theme parks and cruise ships, but available at our Tasting Room and in our online shop - use Discount Code 60YEARS to receive special pricing - 20% discount on purchases of six or more bottles, which can include other Iron Horse wines except large formats.
###
Winemaking at Iron Horse is a passion and brimming with romance. It's a family effort spanning three generations. Winemaker David Munksgard (pictured below in his "mad scientist" lab) has been a part of the vineyard family for the past 20 years. He plays a leading role in determining the outcome of exceptional Iron Horse wines and bubbly.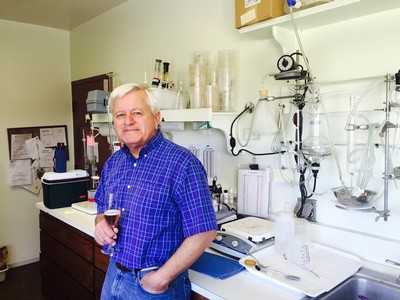 I had the pleasure of touring the property with David one sunny afternoon in Green Valley. The first thing that sticks out is David's emphasis on the importance of the "place." After an ebullient hello and a pop of Wedding Cuvee to celebrate my recent marriage, he informed me that the Iron Horse estate has the most sought after land for growing Chardonnay and Pinot Noir in all of California.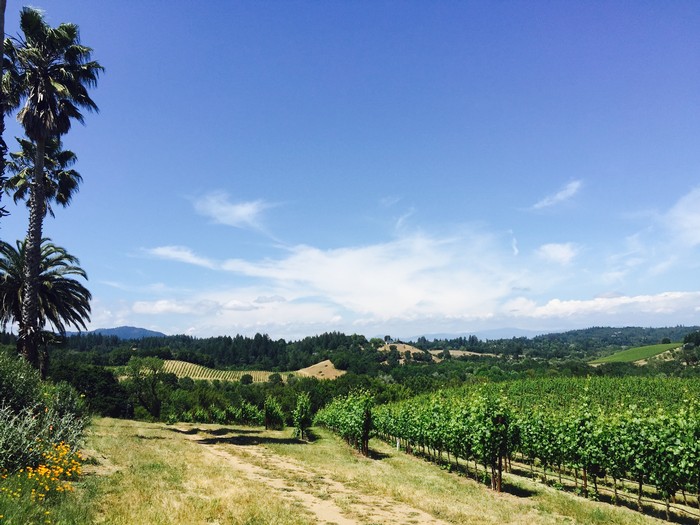 The unique conditions - cool nights and nearby ocean influences, make each of the exclusively estate bottled wines rich with the special flavors, specific to the vineyard and never the result of "recipe winemaking." Don't get him started on his "special sauce" or his tireless drive for balance, quality, and class in a bottle.
David starts out every day in a personal paradise. He arrives in the vineyards at 6AM and conducts a sunrise walk through. The winemaking process is about getting on an intimate level with the grapes from beginning of their life cycle 'til the wine is corked and "laid down" to age. David even admits to whispering motivational words to grapes. And when he returns to his "desk" -- this delicious view below awaits him....
His efforts are grounded in the superior vineyard farming style implemented by Partner and Director of Operations Laurence Sterling. The vineyard has been slowly replanted over the past eight years by 10-15 acre increments. In certain blocks, the row direction was changed to get the most even sunlight with computer generated simulations guiding the proper orientation.
Laurence's responsible farming has had ripple effects beyond superb wine, even the creek which cuts across the property has begun spawning salmon again. I'm not surprised to see this commitment to doing what's right pop up again and again. As a keen Iron Horse observer, this pervades all decision making, regardless of just how challenging it might be.
David's roots are on the East Coast, where European wine is the template. Burgundian wines and French style sparklings are his jumping off point - a style that matches the Sterlings' love of French tastes/culture based on their history as past French residents! The combined French influence is evident in Iron Horse wines, especially as they age. Flavors also originate from the site and from his deep understanding of his audience - the Iron Horse fans. He works with team members in blind tastings and solicits consumer feedback from visitors at the tasting room to facilitate consistent improvement and innovation.
To better understand the sparkling winemaking process, David walked me through pivotal points which illuminated the intense work, oversight, time and patience required:
Step 1: August is dedicated to hand picking pinot noir for sparkling, followed by chardonnay. Each vineyard block is kept separate until blending time.
Step 2: Fermentation.
Step 3: In February, David starts assessing blend options. He plays with the blends based on smell, visuals, and of course tastes. He consults the team through "blending sessions" and notes that he has to separate from his own preferences at this point. His priority is to determine proper taste for the different occasion and label. (Note - David's toughest critic is his wife whose all time favorite Iron Horse Sparkling is Russian Cuvee)
Step 4: After the sparkling blends are chosen, they're put into stainless steel then refrigerated to
force crystals to form so they won't form in the bottle. You'll find these "cold stabilization" tanks with ice on the sides!
Step 5: Seven days before bottling day, he grows a yeast culture. One day before bottling, he adds sugar. The product is bottled for the secondary fermentation creating bubbles and then aged for three to eight and even 15 years for the future magnums of Joy!
Step 6: The riddling process and disgorging process remove the spent yeast. At this point, a dose of David's "special sauce" is added - this secret ingredient determines the degree of sweetness to dryness and sets the style of each of the Iron Horse bubblies.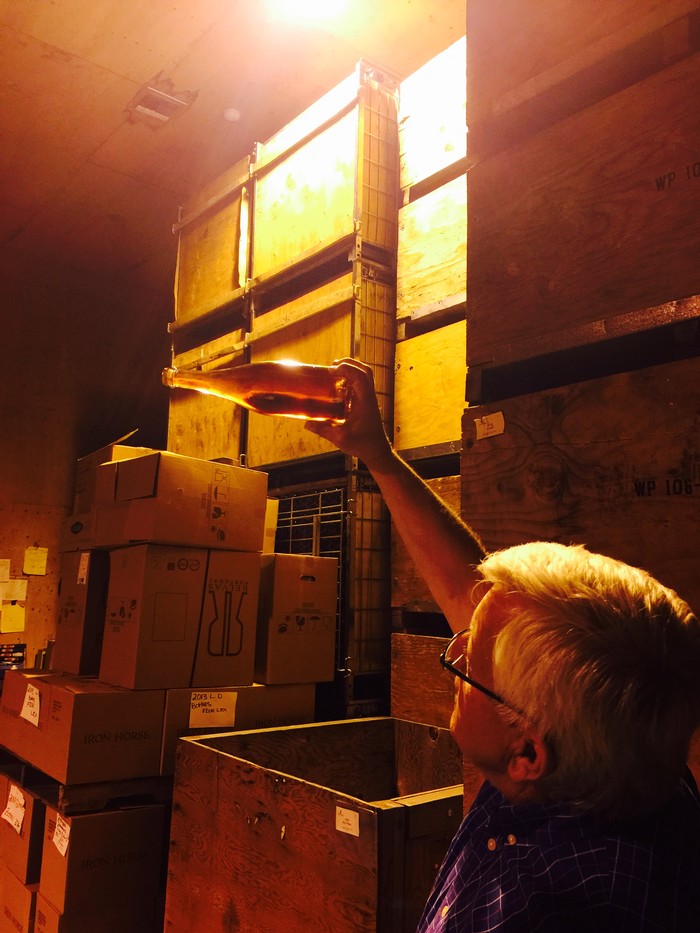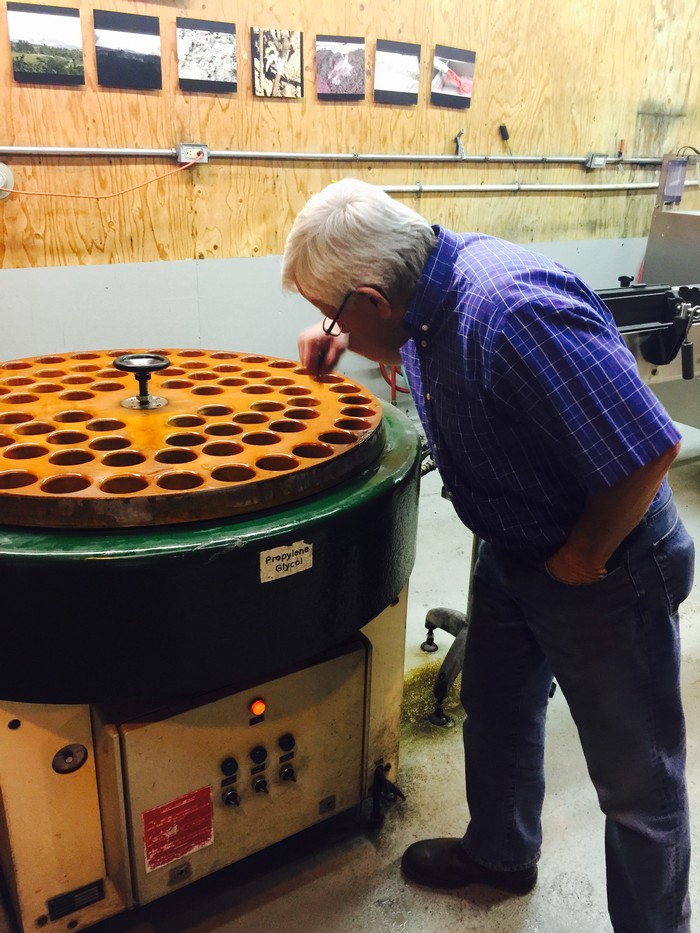 Fun Fact! Even the Iron Horse corks have been specially curated. The vineyard partners with one family in Portugal - David says they're the best in the business! Signature cork shown off below by the wonderful Wine Club Manager Kevin Vanderhoff.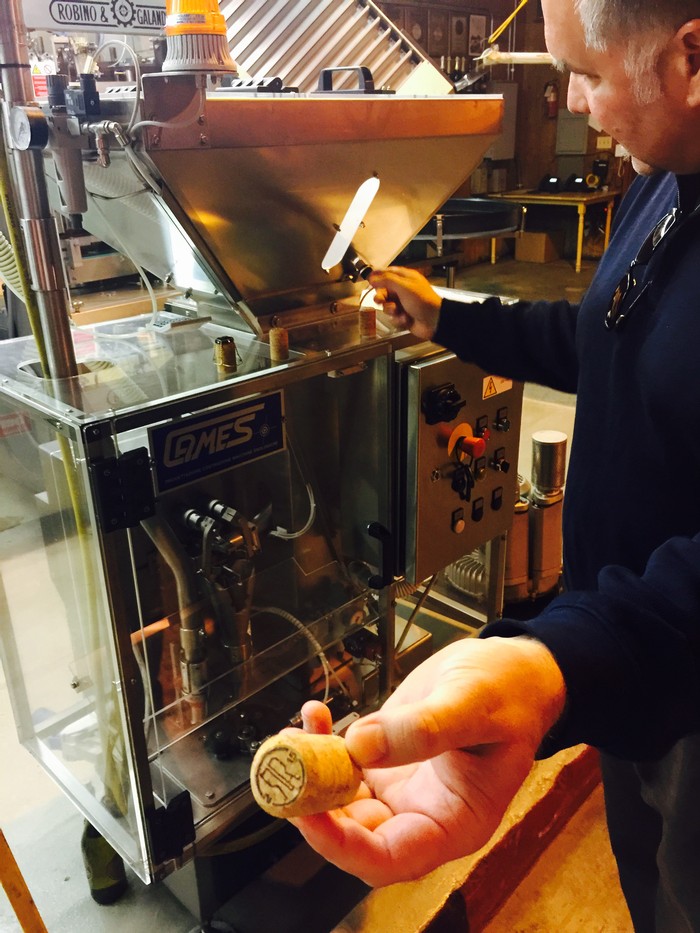 If you ask David to name his favorite bottling - you won't find an easy answer. His passion for all of his creations drives the Winemaker's Choice Club option where David selects his two favorite bottles each month to answer the question of "what's the winemaker drinking." Sometimes he'll spotlight "hidden gems" which he and the cellar master might stumble upon by accident in some forgotten corner … a discovery prospect which I found very romantic!
He does make a few recommendations:
Summit Cuvee, commemorating the history making free climb by two brave climbers and Iron Horse friends in Yosemite in January. Some have called it his "masterpiece," the special sauce (aka liqueur de dosage) is a deliciously distinctive flavor with notes of caramelized cream soda like.
Russian Cuvee, the "ideal toasting" sparkling, always at the ready, chilling in his fridge at home.
Ocean Reserve, made in partnership with National Geographic. $4 a bottle goes to National Geographic's Ocean Initiative to help establish marine protected areas and support sustainable fishing.
And Summer's Cuvee, a limited production, seasonal pop that he dreamed about for years before actually developing. The new vintage has just been released!
Pictured below... bottles always line his desk and the Tasting Room shelves just outside.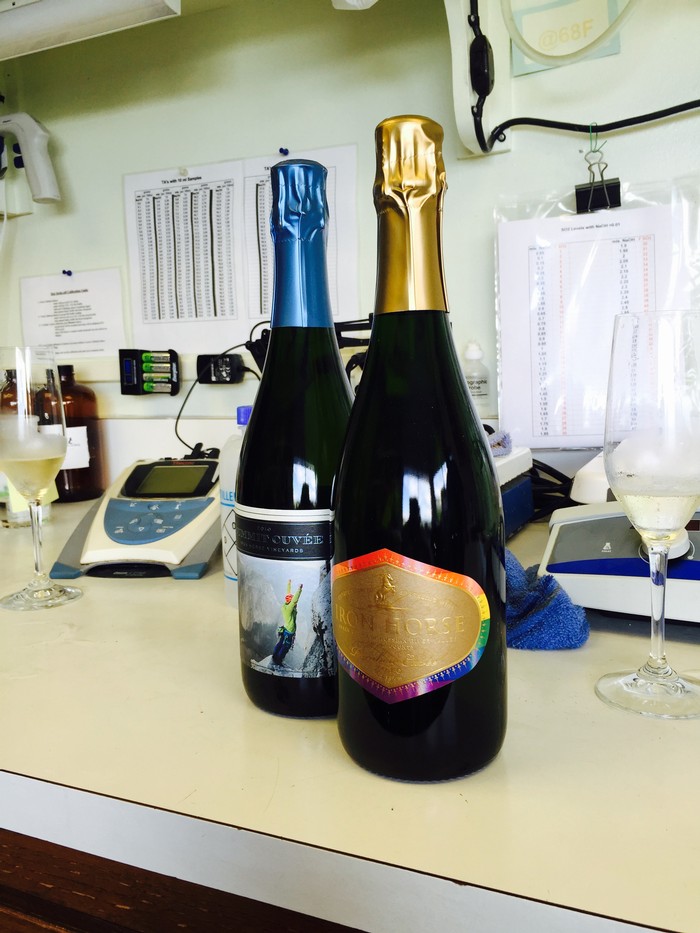 He also enjoys working with longtime Iron Horse special partners, like Charlie Palmer, Michael Mina, Commander's Palace, and Disney where Iron Horse is the official wine in the theme parks and on board their cruise ships. These friends have a long standing trust in the irresistible allure of the vineyard flavors and David's winemaking prowess.
David, a poetic and gentle soul at his core, explained sweetly "You want to fall in love with the wine." This reflects our winemaker's self-assigned mission to create the perfect sip which anchors you into a memory and an experience. He speaks about overhearing brides in the Tasting Room reminiscing about Wedding Cuvee on their special day and is filled with emotion. That's what he works for. That pairing of a beautiful moment in time punctuated by the specially crafted and perfectly corresponding bubbles.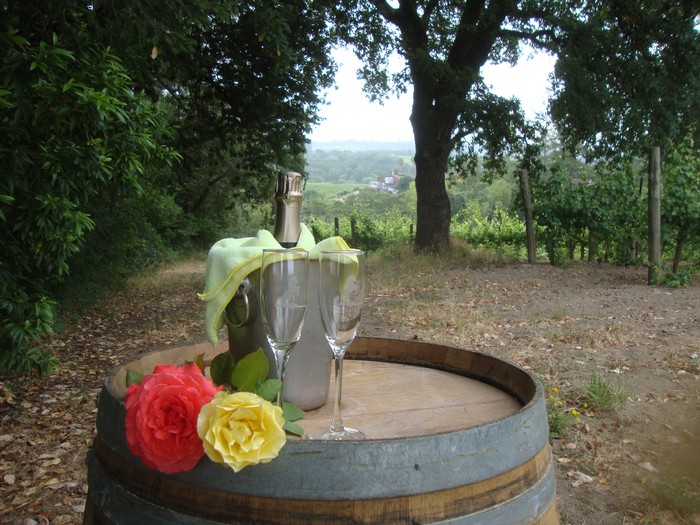 For more fun with David, Iron Horse offers very special "Truck Tours" of the vineyard on Mondays, by appointment only. And I must warn you that these tours are becoming legendary at Iron Horse. A recent "Truck Tour" resulted in a proposal and a pop of a champagne cork with David as a co-conspirator.
He began a private tour with a glass of bubbly & an unsuspecting future bride accompanied by her prince charming. David led the couple to a barrel conveniently placed in his favorite area of the vineyard where he strategically stopped the truck to point out the beautiful view of the winery - handed off a bottle of Wedding Cuvee - and stepped aside for the magic proposal to occur in the glow of fizzing Iron Horse bubbles. I think it goes without saying . . . she said YES.
Book your own romantic memories by clicking here . . .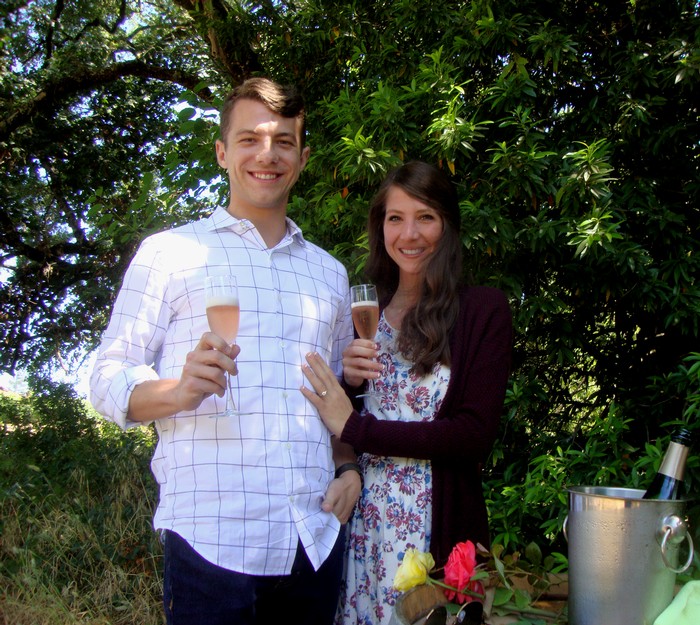 -Interview with D. Munksgard as told to Tarin Teno
As one of the Iron Horse Social Media Angels, it's my very good fortune to be able to investigate some of the most intriguing vineyard practices, trends, and history and blog about them. With summer unofficially underway, it's time we chat about a little thing called Wedding Season.

For those of you preparing to get married or attend a wedding in the next few months - congrats! You've just self opted into a series of showers, bachelorette or bachelor parties, rehearsals, receptions, and maybe a few hangovers.
Whether you're a member of the bridal party, a guest at the VIP table, or second cousin twice removed - you're probably wondering how to "win" wedding season. Iron Horse has you covered.
Nothing says marriage like the sound of a sparkling bottle "pop" and the smooth, crisp experience of toasting with Green Valley bubbles. Leverage our Wedding Season Gift Guide to help you mark once in a lifetime moments from engaged bliss to wedded celebrations and first, 25th and 50th anniversaries.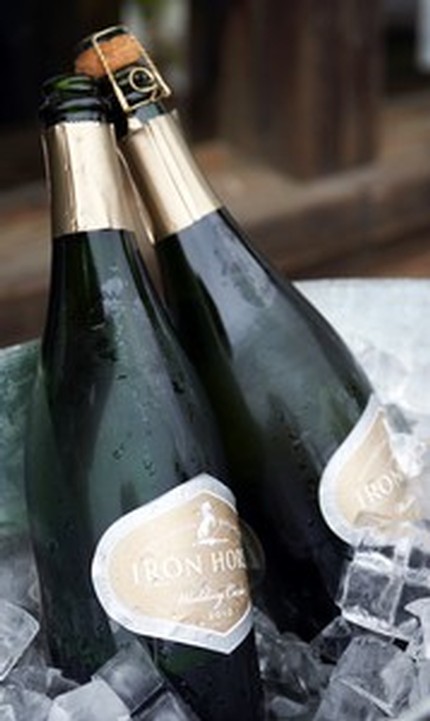 For the groom-to-be who has it all - Shower him with a 2004 Brut LD Magnum as he embarks upon his own "stag do." Everything about this selection is special, from the eight plus years of aging to the very limited availability.
For the calorie counting bride-to-be - Brut X offers a bone-dry finish that is as wonderfully expressive as the bride will be after enjoying a bottle during bachelorette weekend games. The dosage is gown fitting-friendly and sugar-free.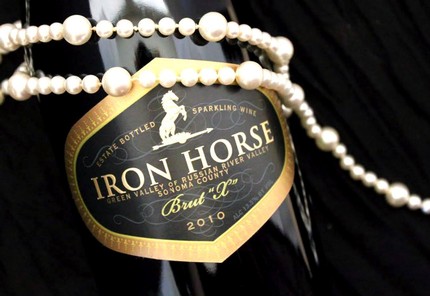 For the dangerously-in-love couple - Wedding Cuveé. Need we say more?? If this bottle's name and chic label doesn't grab your attention, the description will. The rich, creamy bubbly has a perfect rose hue making it dangerously easy to sip and our most romantic choice. For maximum sparkling impact - gift your favorite betrothed couple with the Jerobaum (Important Note: this writer must confess bias - I kicked off my wedding weekend by popping this bottle in the back of the church.)

For the power couple - Russian Cuveé is one of the preferred toasting wines at the White House for five consecutive Presidential Administrations.. It has been on the menu at many of the most important historic milestones of our time, including the Reagan-Gorbachev Summit Meetings which ended the Cold War. So why not usher in the era of peace and love, wedding bliss with these bottles?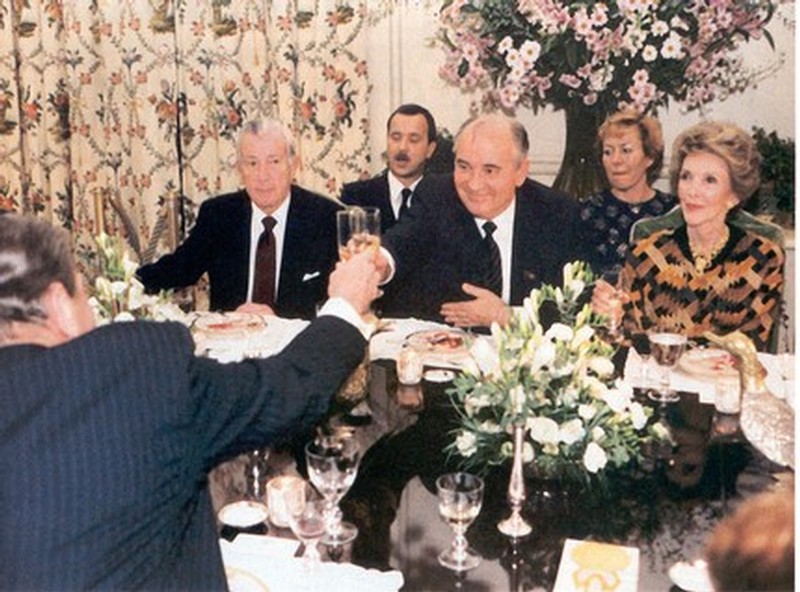 For traditionalists- Classic Vintage Brut is our most deliciously vintage option and the favorite of Iron Horse cofounder, and arbiter of exquisite taste, Audrey Sterling. The perfect pinpoint bubbles will please even the most "attentive" of brides. Catering teams will have no problem at all pairing the delicious flavors with a crowd pleasing seated dinner.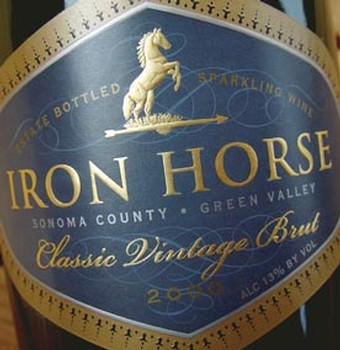 For LGBT couples - Rainbow Cuveé is a limited edition, vintage Sparkling Wine meant for everyone who believes in love, justice and equality. It's the perfect option for any and all unions - a toast to the right to love with a very beautiful bottle, which we are very proud was served at the White House LGBT reception last June.
For the first year survivors (or should we say achievers) - Summit Cuveé. You've made it through the most perilous trails and lived to tell the tale! Rejoice like Kevin Jorgeson and Tommy Caldwell after their amazing, unprecedented and inspiring Yosemite climb without ropes in January. This rich and delicious limited edition will pair perfectly with the top tier of any wedding cake! (Writer note - this is equally as delightful for celebrations of any/all peak moments!)


Stay tuned to the blog as we dive further into wedding season. I'll be sharing real life love stories hot off the "wedding-wire" - each featuring sweet "I Do's," sweeter couples, and Iron Horse bubbly as their special guest. In the meantime, the entire Iron Horse family encourages you to share your own #ironhorsewedding moments by using that hashtag and tagging us on all social media channels. Cheers!