A Brief History
Iron Horse is one of Sonoma County's most beautiful, small, independent, estate, family-owned wineries.It is located in cool, foggy Green Valley. The founding partners, Audrey and Barry Sterling first saw it in the pouring rain in February, 1976. Driving down Ross Station Road, they were sure they were lost until they crested the knoll and viewed 300 acres of gentle rolling hills, that looked like Camelot. Incurable romantics, with extraordinary vision, they bought the property in just two weeks.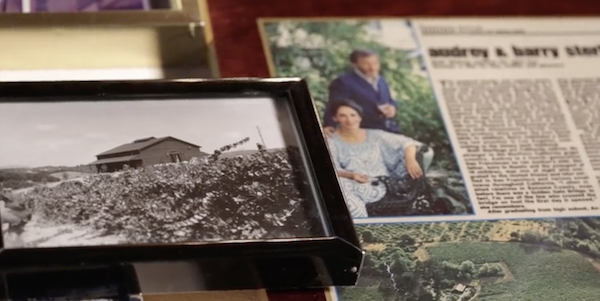 A pioneer in the Green Valley appellation within the Russian River Valley of Sonoma County, the Iron Horse family is building a legacy of prestige sparkling wines and estate bottled Chardonnay and Pinot Noir.
Iron Horse is renowned for its Sparkling Wines, which have been served at the White House for six consecutive Presidential Administrations, beginning with the historic Reagan-Gorbachev Summit Meetings ending the Cold War.
Other historic occasions include:
The White House Millennium celebrations New Year's Eve 1999, ushering in the new century
The 2011 State Dinner honoring the Queen of England at the Ambassador's Residence, Winfield House, in London
The dinner President Obama hosted for the President of China in Southern California in June 2013 and the State Department lunch for President Xi September 2015.
The White House has served Iron Horse Rainbow Cuvee at its annual LGBT events in June 2014, 2015 and 2016.
The winery produces a limited production, vintage Blanc de Blancs, called Ocean Reserve, in partnership with National Geographic. The winery contributes $4 for each bottle sold to establish Marine Protected Areas and reduce over fishing around the globe.
Iron Horse Chardonnay is a signature Green Valley region wine. Pinot Noir is the winery's rising star.
Iron Horse has been named an American icon in "Icons of the American Market Place" published by Random House.
The estate was named after a railroad stop, which crossed the property in the 1890s. Rodney Strong rediscovered it as a vineyard site in 1970, planting the original 55 acres of Chardonnay and 55 acres of Pinot Noir.
The logo, the rampant horse on a weather vane, came from a 19th century weathervane unearthed during construction.
The first vintage of Estate Chardonnay was produced in 1978. 1979 marked the first vintage of Estate Pinot Noir and the official opening of the winery. The first Sparkling Wines were vintage 1980.
Three generations live on the property ranging in age from 25 to 90 years old.