Vineyards
A focus on Quality
Iron Horse is at the heart of Green Valley, 13 miles from the Pacific as the crow flies. There are approximately 160 acres in vine, planted exclusively to Chardonnay and Pinot Noir - with gentle, rolling hills, and a spectacular view from the winery clear across Sonoma County to Mount St. Helena. The predominant soil-type is called "Goldridge", a sandy loam that has excellent drainage and is perfectly balanced, making it the most coveted for growing Pinot Noir.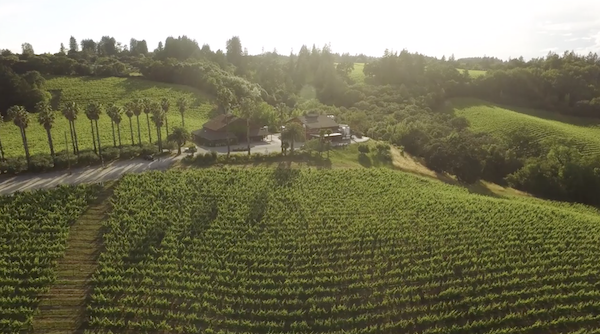 We practice "precision viticulture" (aka "micro-farming") under the guidance of leading expert, Daniel Roberts, PhD a/k/a "Dr. Dirt". The estate is divided into 39 blocks, farmed individually, harvested separately and then each vinified as a 'single vineyard'. Each has been planted with site specific root-stock and clone selections. All pruning, canopy management, irrigation, and cover crop decisions are determined on a block-by-block (and sometimes even vine-by-vine) basis, considering both the vintage and the long-term needs of the land.
From 2005 to 2012, we replanted 82 acres originally planted in the early 70s, enhancing all our wines.
The vineyard team is comprised of Director of Operations Laurence Sterling and winemaker David Munksgard.