Iron Horse
Blog

El Niño

was a big help to our long term water woes, but not the savior many had hoped (read our blog's past predictions for the

Great Wet Hope here

). Winter storms brought normal snowpack in the Sierra, but once the flurries stopped and the seasons changed, melt-off from the high country proved swift and disappointing.
The Department of Water Resources projects that the mountains produced about three quarters of normal runoff during the months of heaviest snowmelt. This shorts the rivers and reservoirs that typically provide a third of California's water, cementing a fifth year of historic drought for the Golden State (news coverage here). Now the Governor has used his executive powers to enact permanent measures, acknowledging that water conservation has to become a way of life.

"Permanent" turns out to be through January 17 when the state Water Resources Control Board can revise the regulations. For the next five months we are off mandatory water use management and onto voluntary cutbacks.
Instead of a statewide decree, cities and towns are now allowed to manage their individual conservation efforts. This measure acknowledges the obvious - that water, like every resource, is not naturally equally distributed statewide.
Back in 2015, the Governor mandated a 25% reduction in water use compared with a baseline of 2013, with the 411 water districts reporting monthly (full story from the Sacramento Bee here).
Post-El Nino, California officials feel we can afford a break in certain parts of the state, especially in the North. It has now been determined that we can ease off draconian, one size fits all measures. Local communities are empowered to decide their own conservation needs based on a three year stress test. Monthly reporting remains honoring a motto of "Trust, but verify."

Map of Official Monitoring Stations in the Delta region
In the first month on this "honor system," the state averaged 23% reduction. July's numbers will be released soon, concrete evidence of continued commitment to voluntary water frugality.
As an active observer of California Water Policy, I can't imagine anyone thought El Nino would provide a panacea for drought. Complete recovery requires several more years of "average" rainfall but it definitely was a boon here in Sonoma where soils were saturated and reservoirs refilled.
Long term, the Governor is right to plan for perpetual drought, which experts says is a very real possibility. Some anticipate a time when water may become more valuable than land, positing that land without water won't be worth much. Shocking.
Theories like these are motivating significant action on a large scale. In an extremely controversial move, Southern California's powerful Metropolitan Water District recently purchased 20,000 acres, scattered across five agricultural islands in the North's Sacramento-San Joaquin Delta.

Shown above, the area is called the "Delta" because it forms a triangle of roughly 1,000 miles of waterways from Antioch to Sacramento to Stockton and is the hub of California's water delivery network. Metropolitan says they were interested in purchasing the islands so they could restore natural wetlands habitat for plants and wildlife. Such restoration projects are required of water districts to offset the effects of their reservoirs, dams and canals. Two of the islands are in the path of Gov. Jerry Brown's plan to build two tunnels underneath the Delta. And owning the islands also grants Metropolitan senior rights to pump water out of the Delta.
Critics say the purchase was an old fashioned water grab. It was challenged in court, but allowed to go through (coverage here and more here).
This story is not without a happy update: Stanford researchers have detected a potential new water source in the Central Valley. Perhaps as much as three times more groundwater than previous estimates.
Previous studies only looked at depths of up to 1,000ft (300m). This one went deeper - and investigations show there's three times as much fresh water at 1,000–3,000ft (300–900m) below ground.
But the potential "windfall" comes with caveats. It is very deep thus prohibitively expensive to extract and could be salty. Drilling for it could lead to further land subsidence, already a major problem. And much of these hitherto unknown water sources happen to be close to oil and gas wells, which puts them at risk of being contaminated.

Shut-down desalinization plant in Marina, Cali image via NewsDeeply.com
The Central Valley is home to California's most productive farm belt, but the region's groundwater is so severely overdrafted that i

n some places that the land has been sinking two inches a month. Problems with subsidence started decades ago, but have been made worse by the current drought. With surface water so scarce, one study shows we are currently pumping water out of the ground at twice the rate that the aquifers can naturally recharge. At this rate, pulling more water out of the ground wouldn't help.
The scientists are not advocating the use of this new-found source … at least not just yet. As the old saying goes, "Don't count your chickens before they hatch."
It'll take a while to figure out how to tap those very deep aquifers … and how to replenish them. In the meantime, we need to approach this new source with caution. Premature efforts could pollute the precious water AND inadvertently poke the "sleeping bear" - a term my friend and fellow water policy wonk Phil Grosse uses to describe the network of fault lines underlying the state. But this is California, where imagination and ingenuity are two of our greatest resources in overcoming technical difficulties and ultimately sway public policy.
In a press release on this topic, the Stanford scientists were cautiously optimistic despite the proximity of the groundwater to a potentially hazardous oil and gas operation. But they noted that the contamination risks are great enough that we should be paying attention. We might need to use this water in a decade, so it's definitely worth protecting. Find further reading on this important finding here and here.
I believe science will move us forward in the long run and I remain hopeful that technology will yield a sustainable solution. But for now, I'm relying on good old fashioned conservation. My wish list includes more normal rainfall, ideally from Thanksgiving through February and preferably at night, like Camelot.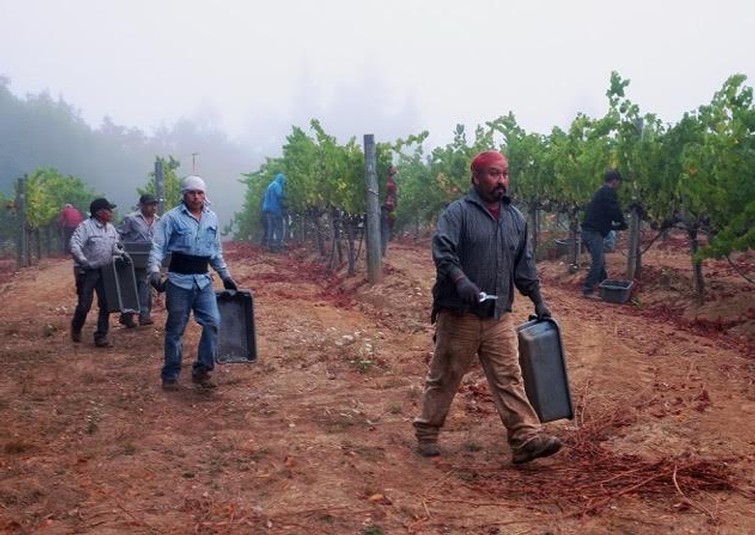 Last day of harvest 2016 for Sparkling at Iron Horse. Photo: Laurence Sterling
####

Audrey & Barry Sterling are full partners in everything they do. Iron Horse is their vision.
They first saw Iron Horse in a driving rainstorm in 1976 with the vineyard development only partially completed. There was no winery.

Image Above: Winery Then
​

Image Above: Winery Now
And the 19th century carpenter gothic house was dramatically listing to one side.

Image Above: Victorian Then

Image Above: Victorian Now
Nevertheless, after a taste of wines made from Iron Horse grapes, they knew their search had ended and a dream begun.
This is Barry with his first tractor

And Audrey, ever the gracious chatelaine

It is hard to remember how pioneering it was to put down roots in western Sonoma County in the mid-70s. Even the UC Davis Agricultural Extension advised against investing in an area prone to frost. But the Sterlings knew the quality of cool climate Chardonnay and Pinot Noir from living in France in the 1960s and Audrey was familiar with the area from childhood summers on the Russian River.
They heard about Iron Horse at a dinner party and while few had identified the region as ideal for wine growing, went on an immediate tour, and in Audrey's words "That was it." Here is how they remember the day in a brief video clip.
That was the moment that a vision took flight, marrying founders to the land and triggering the foundational labor which truly great wine demands - building a 54 acre foot reservoir for frost protection, rehabilitating the vineyards and restoring their new home. The first vintage of Estate Chardonnay was produced in 1978. 1979 marked the first vintage of Estate Pinot Noir and the official opening of the winery. The first Sparkling Wines were vintage 1980.

In 1983, the name on the application for federal recognition of Green Valley as an American Viticultural Area (AVA) was Audrey Sterling with her attorney of record, Barry H. Sterling. Here's a second clip of them reflecting on the significance of Green Valley.
These were out of the box thinkers driven by a belief in their future as vintners and informed by their time in France. "We were among the first to do that (define our area precisely), doing any AVA was something very new for California. It was rather an exciting time. I think we forget about how unusual that was because of how ordinary it is today." Barry explains further, "Everyone knows the exact detailed lines that are drawn in France, so we knew that was an important step forward." In bringing this procedure to Green Valley, they were setting their roots down in an unshakable way that has become status quo throughout the state.
The pioneering spirit of Iron Horse continues to permeate every decision going forward. The family has gone on to develop several industry leading partnerships. The richness of their wines take on added meaning as so many of the bottlings are specially developed to commemorate major moments in family, national and world history.
Iron Horse has been served at the White House for 30 years, beginning with the historic Reagan-Gorbachev Summit Meetings ending the Cold War, and most recently at the White House LGTB reception June 9, 2016.
The winery produces a very special, limited production vintage Blanc de Blancs, called Ocean Reserve. This began with an equally special friendship which Audrey Sterling originally developed with National Geographic Chairman Emeritus Gil Grosvenor. Iron Horse contributes $4 bottle to National Geographic's Ocean Initiative to help establish marine protected area and reduce over fishing.
As we celebrate their 40th vintage, we honor all the micro moments that led the Sterlings to this place. Iron Horse has elevated their sparklings and still wines to live at the intersection of history and politics and family lore. Something so good and so rare must be celebrated. Stay tuned for our next blog on our July 3rd summer soiree to mark the important milestone.

The nature of our business is completely dependent on, well, nature! And though we're just now approaching summer, the vines are already filled out and we have blocks with completed set – cues points to yet another very early harvest, which amazingly will be our 40th vintage.
Our winemaker David Munksgard shocked me this morning, advising we could possibly start picking August 1. But he cautioned that's just a time frame, not an exact date. "Some of what I do here is science. Most is what I call practicing my craft. The rest is instinct, good hunches, what my gut tells me." And being ready, come what may.
Our start date for harvest has been inching ahead for the past several vintages:
2015, August 4

2014, August 8

2013, August 21

2012, August 30
So far, the set looks very good. "Set" refers to how the fruit sets behind the blossoms. A good set means we have a shot at a healthy sized crop which is extremely welcome news – our livelihood depends on it. Of course a lot can happen between the lip and the sip, but the ideal would be a nice steady even summer, i.e. cool, foggy mornings with the sun finally poking out at about 11am – not too hot, not too cold, but just right.

Keeping up with Mother Nature is a full time job. Shoot thinning is a perfect example. Laurence Sterling has acquired a hedger tool to assist in letting just the right amount of filtered sunlight to get to the grapes. He calls this a "Goldilocks solution" to a higher quality outcome.
Meanwhile, David has started flying his drone looking for variation in shoot density. Some blocks are beautifully consistent; others have uneven pockets. When you walk a vineyard, you walk so slowly that you simply do not see the gradual change in canopy density. If you could just jump up 200 feet and look down you'd see the difference. Now we can!

Our heroic drone helped detect unwanted gaps in the vineyard canopy in a Chardonnay block up on the highest most westerly part of the estate. A seasoned winemaker's hunch pointed to a likely culprit, but that experienced guess was substantiated by drone shots, showing a signature pattern associated with a vineyard fungus called Eutypa. This is a common disease, which delays shoot emergence in spring, affected shoots that eventually do grow have dwarfed, chlorotic leaves.
The drone shot clearly shows missing vines neatly aligned "within the row" suggesting something was being spread vine to vine. If it was a root pest or flying bug, the disturbance in the vines would not be as "neat and inline." Once properly diagnosed, the vineyard crew descended upon the cause to cure it and Laurence has ordered replacement vines to fill in those gaps in the Thomas Road Vineyard.
Today our bird's eye views show a healthy and strong vineyard.

Even after 40 years, this is a completely new view for us. And the pictures, besides being informative, are just plain cool.
Speaking of cool, we are experiencing our signature summer cool, foggy weather with the sun just beginning to poke through at 11am, validating Mark Twain's famous quote: "The coldest winter I ever spent was summer in San Francisco." A word to wise when coming to taste with us is definitely dress in layers.

As summer beckons, our thoughts naturally turn to love. This is high season for Wedding Cuvee aka Love Potion, a sure fire way to help newlyweds live deliciously ever after.
We recommend taking our bottles of Wedding Cuvee into the big day in a big way. Jeroboams of our most romantic bubbly can be engraved with the names of the bride and groom and the wedding date. Have the bridal party sign the bottle with a metallic pen, then send us the empty and we'll re-cork and re-foil it (note: not re-fill) to make a beautiful keepsake.
Rainbow Cuvee adds another level of meaning as we celebrate the nuptials of every American and marriage equality. This year marks the one year anniversary of the landmark Supreme Court "love wins" ruling and we are extremely honored that the Obama Administration served Iron Horse at the White House LGBT reception June 9.




#######

My new favorite word is florilegium.



flor·i·le·gi·um





 (flôr′ə-lē′jē-əm)





n. pl. flor·i·le·gi·a (-jē-ə)





[New Latin flōrilegium, flower-gathering (translation of Greek anthologion, flower-gathering, anthology), from Latinflōrilegus, gathering flowers : flōs, flōr-, flower; see flower + legere, to gather; see leg- in Indo-European roots.]
A collection of botanical drawings and paintings depicting the plants of an area, focusing on their beauty. The artful science of florilegia flourished from the 17th century to the late 19th century, portraying special selections of rare and exotic plants from far afield. The modern florilegium seeks to record the plants from within a particular garden or place.
My friend Maralee Beck, visiting from Los Angeles, recommended we start compiling an Iron Horse florilegium after going on a garden tour with my father and being enthralled by his stories. "He knows the provenance of every flower and tree and when each was planted." she said. "It will be a wonderful record."

So, today the project gets underway. The beginning may be a little haphazard, but it will evolve and it seems most auspicious to begin on the eve of May's Full Moon which happens to be called the Flower Moon because so many plants are peaking right now. In the end, I hope to have an inventory of what's in bloom as well as a catalogue of the various plants whose lives are rich with history here.
The early results follow …
First the vines. Iron Horse is a series of gentle, rolling hills covered in Chardonnay and Pinot Noir.

The official start of the wine growing season is bud break … then we have bloom. This year's bloom started the first week of May, about the same time as last year. The flowers are tiny, off-white and have a very subtle scent individually, but cumulatively contribute to a faint sweetness in the breeze. The grapes set behind the flowers.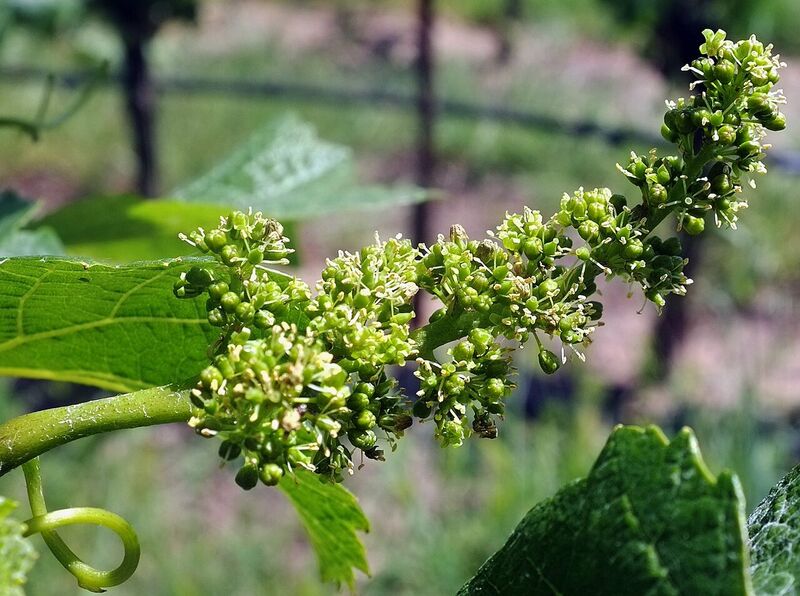 Most spectacular right now are the
roses
along the road leading up to the winery. My mother's favorite, the
Cecile Brunners
, are like giant fountains of pale pink. These have been propagated by my father from one bush he planted 40 years ago in front of an old potting shed. Now they crown the fence along the Chardonnay vineyards. I count 70 of these beauties in a quarter mile.

Interspersed are white JFKs, tall red Mister Lincolns and Peace Roses, the most popular rose in the world which, commemorating the founding of the United Nations in San Francisco in 1945. (My mother attended the ceremonies at the War Memorial Opera House as a highschooler and sat in the last seat in the last row. I was honored to attend the 70th anniversary celebrations last year at the Fairmont Hotel, where the charter was drafted, and at City Hall, where I met Malala Yousafzai, the Pakistani schoolgirl awardd the Nobel Peace Prize for standing up the Taliban and defending her right to education.

My mind (and legs!) climb the hill to the colonnades of alternating palm and olive trees that lead to the winery, which my brother dubbed Palmolive Drive.
The olives trees along the drive are in bloom. These are Mission Olives, planted 40 years ago. We make our own olive oil, just enough for personal consumption.

Sauntering along this road I soak in the statuesque beauty of my surroundings. The entrance is still awe inspiring no matter how many times I've pass through it. And it's a respect I share with our many guests who walk or drive along this corridor. We hosted a sit down dinner for 500 people at one continuous table a quarter mile long down this drive for the Sonoma County Barrel Auction in 1987. There were six chefs, three on each side, each with their own cooking station and wait staff to prepare and serve the meal for 83 guests. Obviously you couldn't cross sides, so the servers walked out single file and turned like cadets to set down the plates for each course. There were rolling toasts that started at one end and traveled down the entire length of the table like a wave.
The palms now stand 50 feet tall and like stately pillars are the defining architecture of our place. But they were completely laughable the first spring (circa 1977) when the daffodils were taller than the trees. Most of them are Washingtonians. They can reach an awesome 100 feet. They were very popular in Victorian times (when my parents' home was built) as an exotic and a sign of establishment.

In 2010, when then Chairman of the National Geographic Society Gil Grosvenor spoke at our annual Earth Day event, Palmolive Drive became an outdoor gallery with poster size National Geographic magazine covers lining the way … and a small fleet of bamboo bicycles people could test ride up and down the drive.
There are a number of other palms around the property … some we can't identify. Back in the 1970s and 80s people would advertise in the Santa Rosa Press Democrat that they had mature palms for the taking, if you could provide the labor to pull them out of the ground and transport them. So, my father would go to those homes with a couple of guys from the vineyard crew and pick them up. My parents are incurable collectors and we are now extremely wealthy in palms. My informal inventory puts us at about 100 and counting. A recent addition is a beautiful Lady Palm that my parents purchased for their 63rd wedding anniversary, now flourishing amid the dahlias near their home.
A second, perpendicular row of palms lead to my parents home. There you see Smoke Trees showing off their puffy, billowy, pink smoke-like flowers ...

interspersed with pomegranates also in bloom. Just as it says in the Songs of Solomon: "Let us go early to the vineyards to see if the vines have budded, if their blossoms have opened, and if the pomegranates are in bloom— there I will give you my love." I think of the pomegranate as my father's fruit, because we get them in October for his birthday.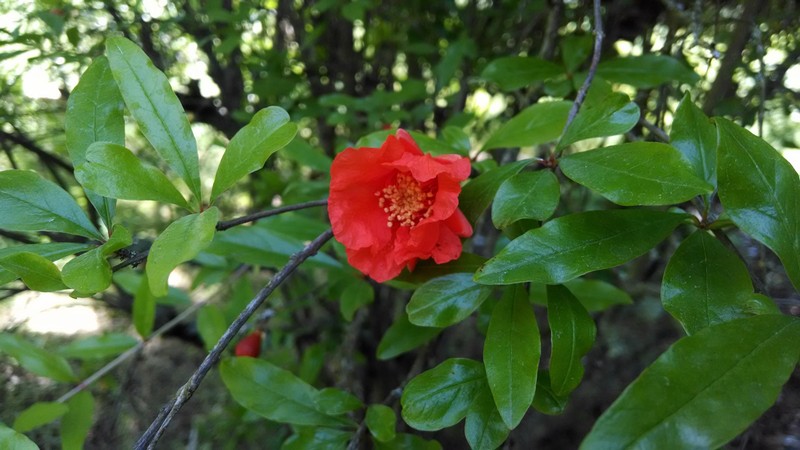 While the palms and the roses tend to steal the show, there are many more co-stars that deserve recognition. Around the winery, some of the stand-out specimens include:
Red Hot Pokers aka "Torch Lilies" - drought tolerant, grow on their own without much care, thrive in our Gold Ridge soil and, best of all, are very alluring to hummingbirds. My father loves them. "They are delightful" he says, "Like beacons of light. That's why you put them at entrances because they are welcoming."

Lavandin – not true lavender, it's a hybrid. The smell is very different - woody, spicy-green, more pungent than sweet. It has larger leaves, longer stems, and larger, more vibrantly colored flowers, pointed at the tip. More of a landscaping plant in cool regions, great attraction for bees and butterflies.

Daisies: The origin of the word Daisy is the Anglo Saxon for day's eye because they open at dawn. It symbolizes new beginnings and in the "language of flowers means loyal love and "I will never tell". They are also skillful in attracting butterflies.

They will be done blooming very shortly and replaced with yellow marigolds and then in August with zinnias, grown from seed in the hothouse.
I hope you enjoyed meandering with me. The busy ecosystem at Iron Horse doubles as our home. Three generations live on the estate. The walk from my house to the winery is the best in the country. And while I love all seasons here, there's something magical about the vivacity of spring striving for our affection under May's moon. I hope you're inspired to visit and experience the natural beauty for yourself.
Next month brings a whole new crop of blooms … and another moon to toast. In the meantime, cheers to the Full Flower Moon.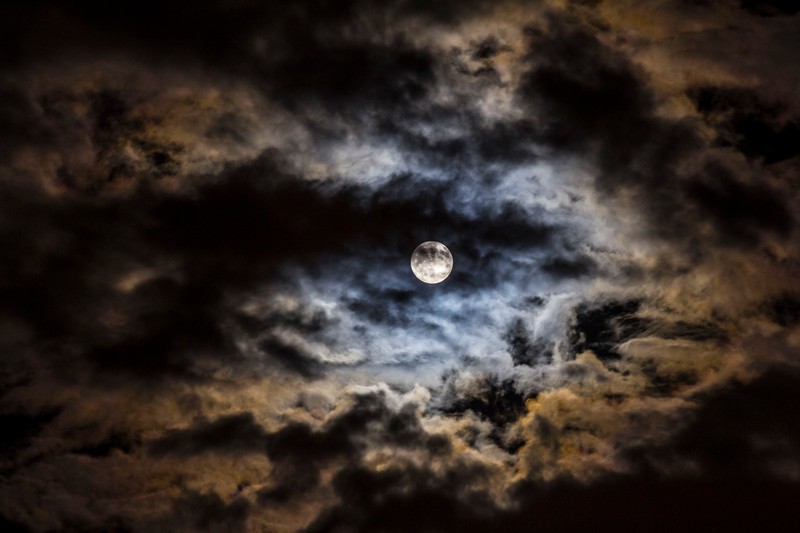 Happy 85th Birthday and Happy Mother's Day to Iron Horse Co-founder Audrey Sterling
My plan was to interview my mother for this blog, but she succinctly declined. So, I decided I would create my own narrative of her storied personal and professional life. Audrey Sterling's varied talents and experiences have built a strong model worthy of exploration (Note - I may not be the most objective of biographers. Find my many declarations of love & admiration for my mother in past Iron Horse blogs here and in a Wine.com feature here, to name a few). So when I take a look at her greatest accomplishments and courageously attempt to celebrate a woman who epitomizes elegance, I find inspiration and lessons learned from life's many crossroads. Take a walk with me down memory lane as I strive to adequately celebrate Audrey Sterling's 85th Birthday ahead of Mother's Day this Sunday.
Naturally, I would love to think that I am her greatest accomplishment. However, I know better. I think her greatest accomplishment is a life beautifully lived - arguably the most coveted goal known to mankind touted by great thinkers and doers from Aristotle to Eleanor Roosevelt (read my mother's bio below).

She looks so regal, but do not be fooled, She is wickedly funny and fun to be with.
The most important turning point in her life gave her an amazing command of strength. She was in a terrible car accident when she was a teenager, injuring her leg to the extent the surgeons didn't think she would walk again. Her tenacity powered her recovery and she overcame, but she has lived with constant pain ever since – not that she ever lets anyone see it.
Her most significant act of rebellion was marrying my father.

My parents epitomize the wisdom that two are better than one. I have seen their relationship dynamics shift back and forth over the years. Sometimes, my father is the stronger of the two; other times, my mother takes the lead. From my observation, that fluid balance is the key to their 64 years of marriage.
Our family lived in France for many years. My mother is the only person I know who has studied each and every gallery in the Louvre, room by room, floor by floor. Her appreciation for great art as well as the art of Mother Nature has formed the core of her personal inspiration as co-founder of our brand.
Iron Horse is famed for my mother's gracious hospitality. I have watched her attention to detail create magical and unforgettable experiences for countless visitors to the vineyard. Her signature style goes beyond the physical, imprinting on the hearts of minds of people as they reflect on a single afternoon with her decades later. Some of her key entertaining tips are:
1. Everyone who comes into our home is an honored guest.
2. Our welcome drink is a glass of bubbly.
3. She always sets a beautiful and engaging table, with the most gorgeous linens and china, collected over decades traveling the world, glimmering wine glasses (of course), fresh flowers, and candles - the whole nine yards. Sometimes it's formal; other times whimsical, but invariably thoughtful to make every occasion special.
4. She never lets couples sit next to other, unless they are newlyweds, so everyone had a chance to meet new people. Her cunning is to mix it up a bit.
For me, it's a point of considerable pride that my mother is a fourth generation Californian and a native San Franciscan. She went to Lowell High School, Mills College and then transferred to Stanford.

My mother is unequivocally a feminist. When she was Fair Employment Practices Commissioner for the State of California (see bio below), there was an issue before the board about the safety of the workers on the Golden Gate Bridge. My mother was the only woman on the board and when she challenged the Bridge Authority, the managers thought she would back down if they asked her to see the conditions for herself, so of course she accepted the dare, went to the top of the bridge - some 750 feet in the air above the traffic, and it was they who backed down.
Our Iron Horse heroine is also an adventurer. There are so many tales to recount - safaris in Africa, Chinese New Year in Hong Kong, sailing the Nile, taking a midnight train from Moscow to St. Petersburg in the early 70s, touring the ruins of Allepo. She never missed a chance to see the exotic contradiction of countries like India which offered both glamor and squalor during her travels in the 1980s. She tells of a "sunset cruise" in a police boat off the coast of Viet Nam and driving to a remote "gem of a temple" outside Angor Wat located inconveniently in a mine field in what was clearly rebel territory in the 90s. Another escapade that jumps to mind, though close to home, is the day we sailed under the Golden Gate on the USS Potomac, FDR's yacht, fighting the wind to get to the bow. I was worried she was going to blow over, but look at the expression on her face!

My mother's birthday is today - Cinco de Mayo. So we always tease her that the entire country of Mexico is having a fiesta for her. Mother's Day is right around the corner, though this is not my mother's favorite holiday. She feels every day is Mother's Day.
Every day I look in the mirror and pray that I will become more like my mother. I love you Mommy. Happy Birthday and Happy Mother's Day … today and every day!
Audrey Sterling Biography:
Audrey Sterling is the grande dame, warm hostess and soothing presence who makes everything naturally elegant at Iron Horse. She is a native-born San Franciscan. After meeting at Stanford University, she married Barry Sterling. Soon a daughter, Joy, and son, Laurence, were born.
In 1963 she accepted an appointment by Governor Edmund "Pat" Brown to serve as a California Fair Employment Practice Commissioner. She spent almost four years working to eliminate discrimination in employment and housing.
The family moved to France in 1967, which sparked the idea of someday living on a vineyard, growing grapes and making wine. The vision was always a "Chateau" model with all estate grown fruit, producing 30,000 cases of wine.
They first saw Iron Horse in a driving rainstorm in 1976. The vineyard development was only partially completed, there was no winery and the 19th century carpenter gothic house was listing dramatically. Nevertheless, after a taste of wines made from Iron Horse grapes, they knew the search was over and a dream began.
Audrey developed and ran Iron Horse while Barry, joining her on long weekends, continued his Southern California law practice for the next 10 years until he completely retired from the law. In those early years, Audrey called Barry her "cash crop" - something every winery needs! Never an idle observer, Audrey did whatever was needed at the bare-bones operation. The Iron Horse vineyard was restored, the winery built, offices established, and a strategic travel offensive for wine promotion launched.
She was an early member of the board of the Sonoma County Wineries Association, chairing the annual Sonoma Showcase for several years. She also served on the boards of the Sonoma-Marin Fair, the Sonoma County Harvest Fair, the Advisory Council for the Sonoma State School of Wine Business and the Advisory Council for the Green Music Center at Sonoma State University. She and Barry were among the founding members of the American Institute of Wine & Food along with Julia Child. When Green Valley became a federally recognized AVA in December 1983 (simultaneously with Russian River Valley becoming an AVA), the name on the application was Audrey M. Sterling. Her attorney of record, Barry H. Sterling.
#####

The vineyards look gorgeous. It is raining pink petals at my house from wild climbing roses some 30 feet high, giving new meaning to April showers.

The poppies around the Tasting Room hold special meaning. I remember casting wild flower seeds on walks with my father that first spring after my parents purchased Iron Horse in 1976.
There is no doubt in my mind that the beauty of the estate is very much part of our terroir. In fact, better than words or pictures, the wines capture it best.

I am very proud that our 2013 crop of Pinots received 94 to 90 point reviews in Wine Enthusiast:
94 Points - 2013 Deer Gate
94 Points - 2013 Winery Block
93 Points - 2013 Home Block
93 Points - 2013 Thomas Road
92 Points - 2013 Estate Pinot Noir
90 Points - 2013 "Q"
Thinking ever so slightly ahead, I hope you are properly provisioned for April 22, which promises to be the most celebrated day on the planet. It is Earth Day, the first night of Passover, a full moon AND a Friday. The day miraculously spans an amazing range of subjects we care about deeply.
Earth Day is an international holiday with billions of participants, and one of my favorite celebrations. For newbies to green Iron Horse festivities, see coverage of past celebrations here.
Earth Day 2016 will be one to remember on a global scale. President Barack Obama and Chinese President Xi Jinping have agreed to sign the Paris Climate Accord at an official ceremony at the United Nations in New York on April 22.


How fitting to toast with our vintage Ocean Reserve Blanc de Blancs. The special edition Sparkling was created in partnership with National Geographic to help establish marine protected areas and support sustainable fishing. $4 per bottle sold goes to National Geographic's Ocean Initiative.
Turning to Passover, we acknowledge the central role wine plays throughout the evening where it is required four times during the Seder. For those of you who still think Manischewitz is de rigeur, my family traditionally serves Pinot Noir. The blessing over the "fruit of the vine" is one we all know by heart. There's a chalice for the prophet Elijah, plus the 10 teaspoons of wine we each spill out of our glasses into a saucer as a sacrifice to ward off the 10 biblical plagues that God inflicted on Egypt to secure the release of the Israelites from slavery as explained in the Book of Exodus.

I think we can all agree these are calamities ... though we did pray for flooding during the harshest points of the California drought :
The Nile turning to blood
Infestation of frogs
Lice
Flies
Death of livestock
Boils
Thunder & hail
Locusts
Darkness
Smiting of the first born
Pharaoh capitulated after the tenth plague, and then changed his mind, portrayed to the utmost of your imagination in Cecil B. DeMille's Ten Commandments with Charlton Heston as Moses in one of the greatest moments in movie history.
This is my third year hosting Passover at my house. I will borrow my father's annotated Haggadah, a silver chalice from my grandmother that we fill with wine for Elijah, and a blue velvet matzo cover embroidered by my great grandmother when she was eight years old, shortly after sailing to America from Odessa.
In a break with tradition, I am planning on serving Russian Cuvee. Bubbles will pair beautifully with classic Passover dishes like smoked salmon, matzo ball soup, potato latkes with crème fraiche and apple sauce, fried artichokes … even brisket. After all, Passover is a celebration – a celebration of freedom against oppression. And I feel Elijah will enjoy bubbly for a change.
The night will not conclude before celebrating the full moon – the pink moon, to be exact. Nothing befits a full moon like bubbles. And a "pink moon" naturally calls for a gorgeous pale rosé like our Wedding Cuvée. This is the most romantic of our Sparklings, the one we are best known for. I describe it as dangerously easy to drink.

I am a major advocate of toasting the full moon. It unites us.
So, to recap, we will be raising a glass for Earth Day, at least four for Passover, culminating with a late night toast to the full moon.


With so much to celebrate, I just hope none of us will have to wake up too early on the 23rd.

The allure of buried treasure beguiles us as children. We trudge through our backyards guided by maps which point us to the spot marked X. Ah! The excitement of discovering something hidden.
This is an experience which eludes most of us as adults. That was, until our cellar master discovered a cache of long forgotten, unlabeled magnums of Sparkling Wine from various vintages going back 10-15 years. A treasure trove of beautifully aged bubbly - 30 cases of this, 40 cases of that, from seven vintages and 13 different base wines. The first vintage of Joy! was a 1991, which we released in spring of 2007.
Today, the Joy! project is in full bloom. The new release, vintage 2003, makes its debut Friday, March 18th (details about Release Day Joy! at the vineyard here). Shop it here.

To sip this wine is to experience the magic of 12 years aging in contact with the yeast before disgorging. As winemaker David Munksgard explains, it takes a full 12 years for the wine's alcohol and acid to have the time to dissolve the goodness inside the yeast's mitochondria (break out those biology textbooks!). Once released, those "goodies" (amino acids, proteins, and fatty acids) achieve two things, both hallmarks of truly beautiful bubbles. They contribute to the umami experience and the fatty acids coat the bubbles which making the perfect, pin point, tiny orbs that accumulate at the surface of the glass creating a "foam cap" or crown. The result is an especially creamy texture and nutty, brioche aromas.
I wish I could say that we planned Joy!, but I do feel it is to our credit that we hold onto these magnums for so long. As everyone in business knows, the most expensive thing you can do is hold onto inventory.
There is no doubt in my mind that longer aging is the key to creating the greatest California Sparklings, second only to vineyard site. The longer the time en tirage, the smaller the bubbles, leading to richer, creamier and more elegant wine. Top quality bubbly is so much about texture, which can only come from extended time on the lees. When you are drinking a tete de cuvee, like Joy!, you should not even have to swallow. It should just effervesce away in your mouth. (See our blog post on The Science behind the Magic, October 2015).
David says that he doesn't know of any other California producers nor many French houses making this kind of time investment. (Maybe we should change the name of the wine to Patience?) That said, we urge you to be completely spontaneous in drinking Joy! We've already held onto to it long enough and David is always quick to remind us that even the most special wines are not made to be revered, but shared and enjoyed.

Here are his tasting notes:
"By nose, yeast and toasted hazelnut lead the way to grapefruit and baked apple scents with a hint of ginger. By mouth, your first impression is more sensual than taste. Full, rich and yet youthful and bright all at once. The most perfect lemon curd; creamy richness with freshness and bright finish. It is lush and refined like a silky ribbon."
How can you resist?


It has been four long, thirsty years since we have had any Joy! to share. That was the 1999 vintage, which won a near perfect 98 point score in Wine Enthusiast, 93 Points from Robert Parker and 93 points from Wine & Spirits.
The reviews were spectacular:
"Graceful and refined, with crisp apple and yeasty lemon aromas that lead to complex flavors of toasted almond, ginger and spicy mineral. Finishes with pinpoint crispness."
"Drink now!"
"Light gold in the glass with aromas of wet stones, lemon, and roasted nuts, this wine tastes of bright apple, lemon, buttered toast, long finish. Wonderful acidity. One of the finest made in California"
"A deft blend of richness and delicacy, offering mature aromas of spiced apple, almond and cinnamon, with opulent flavors of toasty crème brûlée, laced with notes of mineral and ginger. Great length."
We were greatly honored when it was served to the Queen of England at a State Dinner at the Ambassador's residence in London, Winfield House, in 2011.
Fortunately, the four year "drought" has been worth the wait! The current release is 70% Pinot Noir and 30% Chardonnay. The disgorging date (day/month/year) is on the back of each bottle.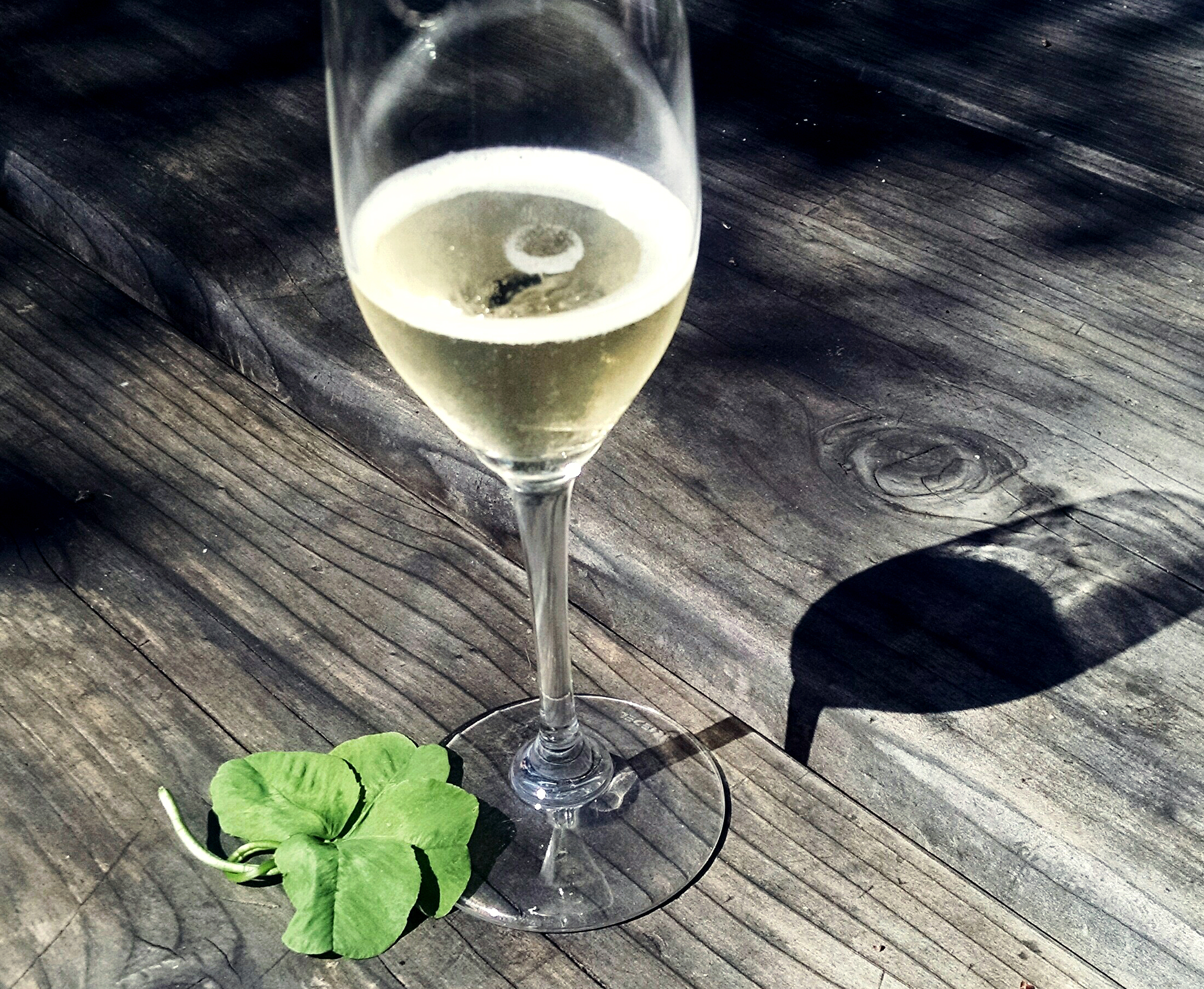 Spring forth and enjoy!

Never missing a reason to celebrate, today I raise a glass to International Women's Day. #IWD2016. The theme this year is parity: 50-50 by 2030, which inspired internet sleuthing to ascertain how the wine world (and agriculture generally) is fairing vis a vis parity.

we've come a long way baby!
Most visible are the women whose names are on the bottle: Gina Gallo, Delia Viader, Merry Edwards, Kathleen Heitz Myers, Marimar Torres (Marimar Estate), Katherine Hall, Beth Nichols (Far Niente), Beth Novak Milliken (Spottswood), yours truly (Iron Horse), Cristina Mariani-May (Castello Banfi), and most famous of all, Barbe-Nicole Clicquot (biography of the Veuve Clicquot is a must read).
A recent Women Winemakers of California study called "How Many Women" shows that 29% of the lead winemakers in Napa are women, but statewide, the average is just 9.8%. There's clearly room for growth.

Barrie Sterling in the vineyards - Vintage 2014
We can point to some key pioneers who may help the global community reach a glorious tipping point of parity. For example, the most powerful wine buyer on the planet is a woman. Annette Alvarez-Peters is responsible for more than $1 billion worth in wine sales every year in over 300 Costco stores across the country. Costco is the sixth largest retailer in the US and number seven in the world.
We are fabulously wealthy in women wine writers and influencers - Esther Mobley of San Francisco Chronicle, Virginie Boone of Wine Enthusiast, Peg Melnick and Michelle Anna Jordan of The Press Democrat, radio personality Ziggy Eschliman, TV star Leslie Sbrocco, Karen MacNeil author of the Wine Bible, Sarah Schneider of Sunset Magazine, Adrienne Shubin, The Rich Life (On a Budget) blogger, Jo Diaz and Twitter stars Amy Lieberfarb, #SonomaChat, Nannette Eaton, @Wine Harlots and our very own social media maven Shana Ray Bull ... to name just a few locally based here in Northern California.
The growing stature of women in wine is a no brainer for many reasons. Selling wine is a natural fit as it is fundamentally a relationship business. There is a long and marvelous history of women at the forefront, like the aforementioned Veuve Clicquot. An additional advantage is that women naturally are better tasters because we are generally endowed with more taste buds then men. Can't argue with the science. (http://www.nataliemaclean.com/blog/women-wine-tasting/)

Pinot Harvest
One area where we are weak is at the upper echelon of the major wine and spirits distribution companies. As big as they are, they are also family businesses, which puts an interesting slant on the question of why there isn't a woman of my generation running any one of them. Where are the daughters and the granddaughters? I guess they don't want to, which perhaps says something about the distribution end of the business.
Vineyard and cellar work are physically demanding, but no harder than being a firefighter. In the vineyards, 25% of the workers are women. My parents recall that many of the harvest crews they hired in the '70s included women, often young mothers who brought their little children to work. In fact, my mother set up an ad-hoc daycare, hiring our foreman's teenage daughter to watch over the children and read to them in English.
Today's vineyard workers are a different generation. Rightly so, the pay scale is rising and will continue to rise to ensure we have qualified, highly trained teams to bring our products literally to fruition. The demanding nature of this work in no way discriminates against women, especially in the judgement and professionalism required to bring in the best grapes.
My personal experience is atypical in that I am without doubt the luckiest person walking. Just read my bio. I have had every conceivable advantage. As I always say, the first smartest thing I ever did was pick my parents. But I feel very strongly that the wine and food world along with agriculture in general ARE and SHOULD BE very attractive for women.

My advice to young women entering the wine world is to start in a winery tasting room, wine retail store, or a country club, golf club or yacht club. Constantly put yourself in a position to be tasting new, exciting and diverse wines. Join or create a tasting group. I strongly support the Sommelier Guild primarily because of their commitment to mentorship.
For additional perspective, we reflected on this day with three women I admire: Karen Ross, California State Secretary of Agriculture, Helene Dillard, Dean of the College of Agriculture and Environmental Sciences at UC Davis, Anita Cook Motard, who (full disclosure) heads Strategic Account Sales for our Texas distributor, Glazer's Wholesale Co and serves on the advisory board for Women of the Vine, each recently interviewed by our ace blogger Tarin Teno. These women are leaders who have accomplished great success. Their end goals are diverse, but the common theme in each interview is the importance of a network.

Three Cheers for our Three Interviewees!
*****
Karen Ross, California State Secretary of Agriculture
Tell us a bit about your professional path to this point: I grew up on a farm in Nebraska and spent my early years fighting my place in agribusiness. But as an adult, each job I took brought me back closer to that world (Note: prior to Secretary Ross' appointment to the California Department of Food and Agriculture, she was chief of staff for US Agriculture Secretary Tom Vilsack and also served as President of the California Association of Winegrape Growers from 1996-2009). It all came full circle when I was able to buy out my dad's share of our farm. There's a connectivity to nature that you can't deny, it reflects the seasons of our lives and the lessons of hard work.
Who is your role model?: My dad was the most influential force in my life. He was all about positive thinking and instilled the belief that you can achieve anything you want. He was raised by a strong female, my grandmother, who ran the business on the farm in his childhood years.
Give us a snapshot of where we are in the parity struggle from where you sit: Today, the vast majority of people working on agricultural matters in Sacramento are women. I surmise that this over 50% skew has to do with women deftly grasping the issues and having strong communication skills. But while there has been a large transformation in the group working as advocates in the capital, the legislative body has changed more slowly. The elected bodies are still not 50-50 despite the fact that Governor Brown's governing body is quite diverse.
What is your proudest accomplishment to date?: The creation of the California Sustainable Wine Growing Program. We brought the wine community together and set the tone for other farming communities like the almond growers. I'm also proud to have been part of children's wellness initiatives, particularly the Let's Move partnership with the First Lady.
What woman (in any field, in history or thriving today) do you most admire?: It would be really easy for me to say Mother Theresa because of the compassion with which she lived.. I believe in a principle which drove her - if we don't take care of the weakest link in our chain, we will have nothing.
What advice do you have for young women who are interested in food, wine and agriculture?: I get to spend a lot of time with young people n high school and college across the state. I see so many women getting involved, there is definitely a renaissance of interest at the intersection of agriculture, food, and the environment. I encourage this injection of energy, which is at our foundation. Agriculture has always been innovative; the wine industry is a great example of that. This new generation, of women and men, have a passion for a larger mission of being connected to our natural resources and producing what humanity needs as our populations expand. I tell them to explore their interests; You just have to be willing to work hard.
******
Helene Dillard, Dean of the College of Agriculture and Environmental Sciences at UC Davis
Tell us a bit about your professional path to this point: I grew up in California, born and raised in San Francisco. At an early age - I knew I wanted to be a biologist but wasn't able to pinpoint what I wanted to do within that. So I went to UC Berkeley as an undergrad and majored in biology of natural resources where I gravitated towards agriculture. It was in a Ph.D. program at UC Davis that I found my passion in soil and plant pathology (and a Ph.D. to add to her M.S. degree in soil science). I was fortunate to land a professorial job at Cornell. I had a 50% research and 50% extension assignment and kept very busy with the plant diseases in the North East for 30 years. I was chosen for many leadership positions during my time there and before I knew it, I was recruited for the position of Dean of the College of Agricultural and Environmental Sciences at UC Davis in January 2014.
Who is your role model?: I owe my success to my parents who identified my childhood interest in science. I received things like chemistry sets at Christmas. Though my parents weren't traditionally wealthy, they were rich in understanding and they pushed to foster my early proclivities. I remember looking through that first microscope at onion skins and being captivated.
Give us a snapshot of where we are in the parity struggle from where you sit: UC Davis is a premier branch of the California State University System. The average grade for incoming freshman last fall was 4.0. There are four undergraduate colleges. The College of Agriculture has an enrollment of 7,000 students - 69% are female … and we are growing. The trend is quite interesting and I often wonder what was the tipping point.. It's something that we're looking to evaluate with more data points. As educators, we're also interested in maintaining a balance as is important in any ecosystem. We want to make sure that we're nurturing young men as well as low income, first generation, and minority students. I'm proud to say we're doing well with that last contingent. 50% of UC Davis students receive financial aid.
What advice do you have for young women who are interested in food, wine and agriculture?: Today at UC Davis, the competitive pressure is intense. As Dean, one of the things I do at orientation is encourage kids to enjoy their education and learn about what experiences to prioritize. It's more important to get to the finish line and be able to contribute to the world than submitting to an A+ obsession. (We tell their parents the same thing!)
******
Anita Cook Motard, Strategic Accounts, Glazer's Wholesale Co., Women of the Vine Advisory Board, Founder CHEERS
Tell us a bit about your professional path to this point: I started with Glazers as a spirits sales rep but quickly moved to wine which I deemed to be more "safe" for a woman and required fewer late nights. After four years in that role, I was promoted to sales team manager which created mixed emotions for me. Few women had occupied that position and I was nervous about overseeing friends. I took the job but had no one to guide me. I was on my own, working my way up through management.
Who is your role model?: I sadly can't point to an influential woman who impacted my career. There are some men, bosses who directed me professionally, but women in high up roles just didn't exist.
Give us a snapshot of where we are in the parity struggle from where you sit: I feel very strongly about the importance of mentorship in early career moments, and have taken a leadership role for women's causes internally at Glazer's. I spoke with our Senior Vice President of Human Resources about starting a women's group with a mission to champion diversity and inclusion. And from that conversation, CHEERS was founded. CHEERS joins a number of business resource groups within the company and is focused on connecting hardworking women while empowering them to educate, respect, and support each other. We host panel discussions with major influencers and are looking to formalize the mentoring program by this time next year. It's our top priority.
What advice do you have for young women who are interested in food, wine and agriculture?: The industry was in a different place when I was building my career. I encourage women to connect and support each other through informal check-ins whether it involves lunch dates or bubbles. As a woman in a leadership role, it's my responsibility to fill the void and encourage women who have the will to work their way through the ranks.

And so, a toast on this International Women's Day, March 8, 2016 - ideally with Iron Horse 2011 Brut X (for the X chromosome!), honoring the pioneering spirit of the women who have made significant inroads for future generations, celebrating progress and cheering the continued momentum to achieve parity. It's our responsibility, and joy, to be part of the movement.


#####

Leap Day is upon us. For members of the Leap Year Baby Society, this extra day is an existential threat to annual birthday celebrations. To all those born on February 29, we toast and thank you for restoring balance to our seasons.
For us, balance is key … in wine as in nature. In that ongoing pursuit, Iron Horse Ranch & Vineyards General Manager Laurence Sterling is engaged in restoring Green Valley Creek, which bisects the Estate. As you'll read in his recap below, there has been a "leap forward" thanks to a rich pool of experts. Because of this commitment to balance and conservation, we find ourselves the happy beneficiaries of one of Mother Nature's sweetest gifts. Our open windows at night bring in the enchanting chorus of singing frogs living in "harmony" along the creek.

@CASeaGrant
For a number of years The California Department of Fish and Wildlife and the National Marine Fisheries Service have been engaged in a complex effort to restore Coho Salmon and Steelhead Trout in the Russian River and its tributaries, including Green Valley Creek that runs through Iron Horse. Their plan has been to recover, recover, hatch and release thousands of carefully selected fish, many of which were released at our bridge. But, as Kermit the Frog pointed out so presciently, "it's not easy being green." Obviously the drought, which is far from over, hasn't helped. Another problem has been decades of human interference with the riparian habitat, some good and some not so good.
Pic from April 15, 2015 @CASeaGrant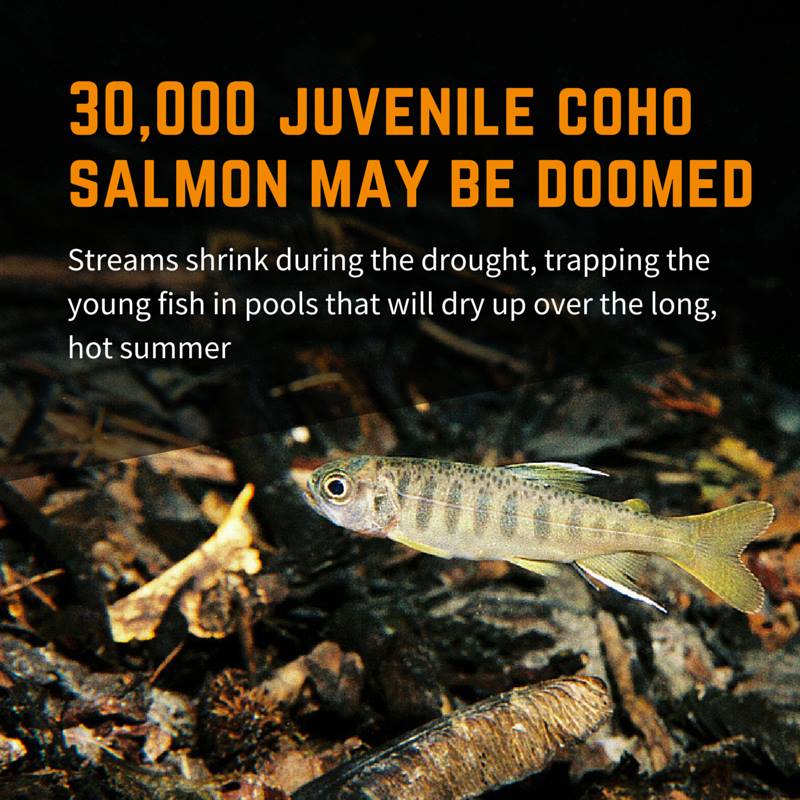 In 2014 a senior biologist from California Department of Fish and Wildlife came by with some aides. They had been going through old files and found a picture of a dam on the creek that might be interfering with the fishes' migration and asked if they could look for it. They found a dam. Not the same one as in the picture, but nonetheless a significant impediment. Our vineyard team was able to get it raised, which has helped, but it is still a problem and has to be removed.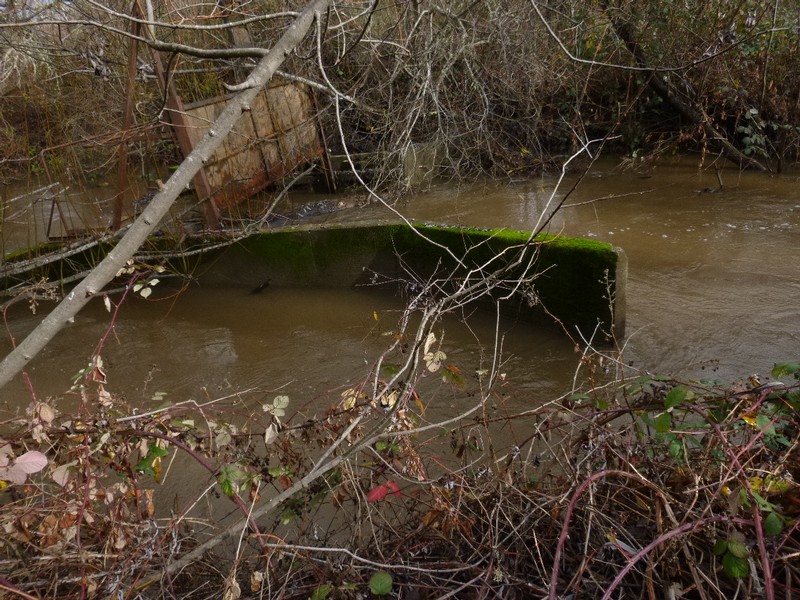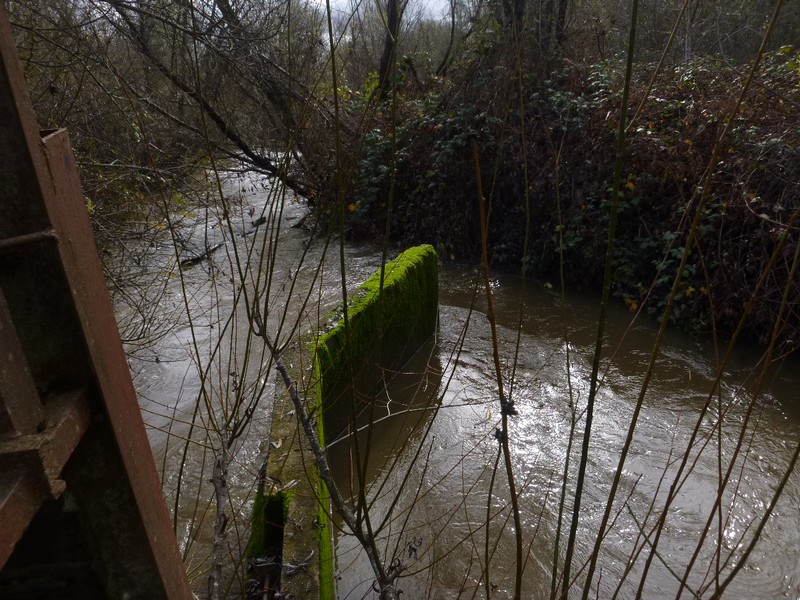 The next problem is what happens when it does rain. When the flows are too fast the juvenile fish can often be swept out to the river and then eaten by the Sea Bass. So we've now met with a number of CDFW and the Gold Ridge Resources Conservation District biologists, engineers, project managers and even a Johns Hopkins trained Senior Fluvial Geo-morphologist (she studies how rivers and creeks change and can be changed) to begin a four to five year plan, starting with removal of the dam and then progressing with the creation of an off-channel fish habitat in our floodplain. The goals are to make it easier for the fish to pass through Iron Horse on their way up and down the creek, and to improve their chances of surviving. Execution isn't easy, but if successful we may also be able to harness some of the seasonal flooding, which now is simply wasted water.

@CASeaGrant
The next project is to see if we can restore an old storage pond once known as Duck Lake (a bit of an exaggeration) which is now overgrown with willows and other vegetation for possible storm water storage to feed various pools in the summer and keep the water temperature cool enough for the health of the fish.
Our hope is to go beyond being 'fish friendly.' We can't return the creek to what it was before the Gold Rush. There are too many roads, bridges, culverts, artificial lakes and reservoirs to think we'll be able to go back to some golden age. But with proper aforethought, design, and execution; it may be that not too long from now our creek will be vibrant and alive.

@CASeaGrant
For more information about the University of California SeaGrant monitoring program, check out their webpage here. You'll find an in depth explanation of their scientific methodology including information on the PIT tag technology which allows us to so carefully monitor the return of adult fish in the Russian River basin. Scroll to the bottom of the page for an archive of of related news pieces on this topic which ran in the Press Democrat in years past. This collection of news stories effectively establishes the chronology of the problem as well as the strategies employed to address it. Please reach out for ways you can help. And, Happy Leap Day!

It has become my tradition to write a "State of the Winery" letter ... timed to the President's State of the Union (January 12) and Governor Brown's State of the State (January 21). The tradition commences with an enumeration of accomplishments:
The great success of Summit Cuvee, commemorating the unprecedented free climb of the Dawn Wall of El Capitan almost a year ago to the day.
Jerry Brown speaking at our Earth Day event.
The honor of Iron Horse being served for the toast at the State Department luncheon sealing a milestone climate agreement between the US and China in September.
These were some of our finest moments: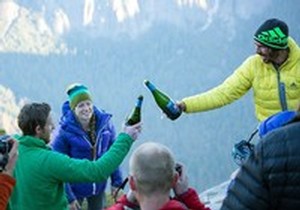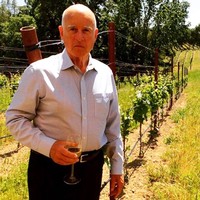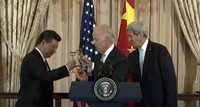 Never missing an opportunity to celebrate, I am very excited to announce the release of a special, one-time only bubbly called Cuvee 50, timed for the Super Bowl.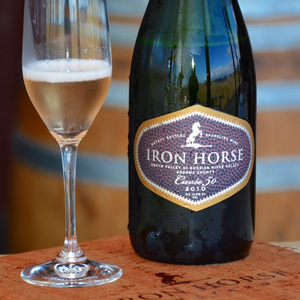 But, least you think this wine is just a label, I recommend you come to the Tasting Room and try it. The blend is 69% Chard, 31% Pinot Noir estate grown in Green Valley, vintage 2010, freshly disgorged after four plus years aging and finished with a unique dosage. This is an outstanding bubbly, brut level dry, which we feel is a must-bring to the Super Bowl parties you will be attending from now through February 7.
Insider tip: Like all of our limited production wines, Cuvee 50 first went out to our wine club members.
I am extremely proud Sonoma County is the wine destination partner for The Super Bowl. Our wines are being featured in the Sonoma Wine Lounge on Tuesday Feb 2 and Saturday Feb 6, promising a perfect opportunity to be at the heart of Super Bowl City sipping Iron Horse.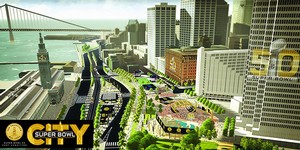 So, this is how we are kicking off the New Year ... along with rain, which is most welcome. After our rain dance we do our happy dance!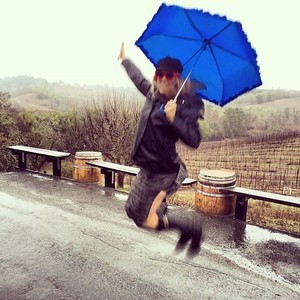 The storms have been fairly manageable. Only a few days of flooding here and there. Those days, can be a little challenging when the bridge is flooded ... like today. There's a plastic box nailed to the fence at the entrance with a map of how to come around the back. Please enjoy the adventure of a small detour. You will have earned a sip of wine when you arrive at the Tasting Bar.
Being flooded is nothing new to my parents who amazingly are celebrating the 40th anniversary of when they purchased Iron Horse. We plan to celebrate July Fourth Weekend because of the obvious tie between 1976 and 1776 ... with the added fun that the original Victorian, my parents' home at the heart of the property, was built in 1876. So, there's a theme and a certain kismet that we celebrated the official opening of the winery on my father's 50th birthday and the 40th anniversary of them finding this special place in the year of my mother's 85th.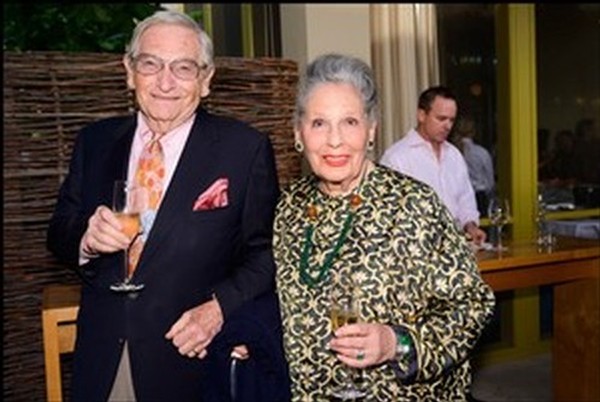 2016 also happens to be Winemaker David Munksgard's 20th anniversary at Iron Horse. We are going to have a cellar gathering on the actual anniversary of his first day here, but most exciting and impressive and gratifying to me is listening to David enthuse about the new base wines he is putting together for the 2015 Sparklings, which he says are stunning and our finest to date.
How lucky are we that it never grows old.