Iron Horse
Blog

The Iron Horse family is excited to announce the release of our 2010 vintage of Rainbow Cuvee. Timed to debut in concert with prime rainbow watching season at Iron Horse, we love having new vintages for you to try under a scenic sky. This is our second vintage of this special cuvee. Like all of our bubblies, it is estate bottled which means we use only our own grapes and vintage which requires three plus years of aging.
We are very proud that the inaugural release was served at the

White House LGBT reception

last June. The first edition has an established presence in a momentous cultural & political moment in our country's history, and we expect nothing less from this next release.
Production is very limited

, only 250 cases will be available at the winery and online in our

Shop Wines

tab. There may be a few retailers who special order it, but it will not be in general distribution. Last year, we sold out in five months so make sure to secure yours in time for June Gay Pride celebrations.
I'd love to see your #rainbowcuvee pictures on the Iron Horse Facebook Page, my personal page as Joy Sterling and on Twitter. My handle on Twitter is @joybubbles and the winery's is @IronHorseVyds.
With all best wishes … on every rainbow.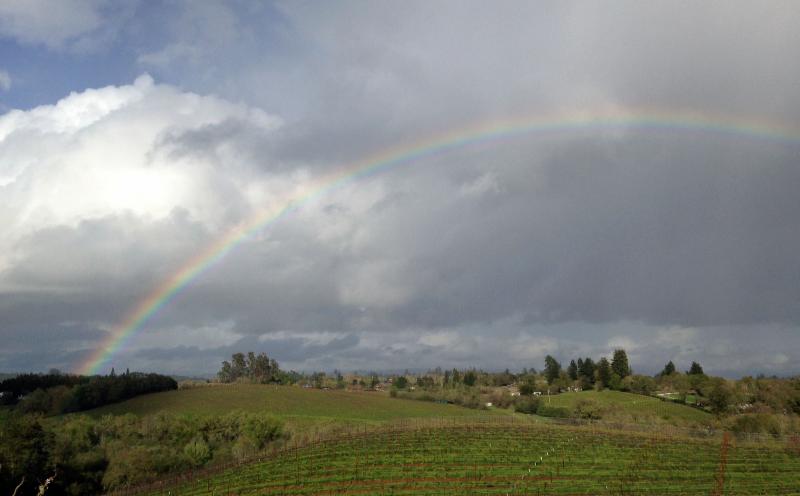 I had the pleasure of meeting with U.S. Ambassador to China, Max Baucus, and his wife, Melodee Hanes while they were visiting Napa Valley last Friday. Over a sinfully delicious pizza lunch, I joined fellow industry leaders to brainstorm ways to increase California wine exports to China.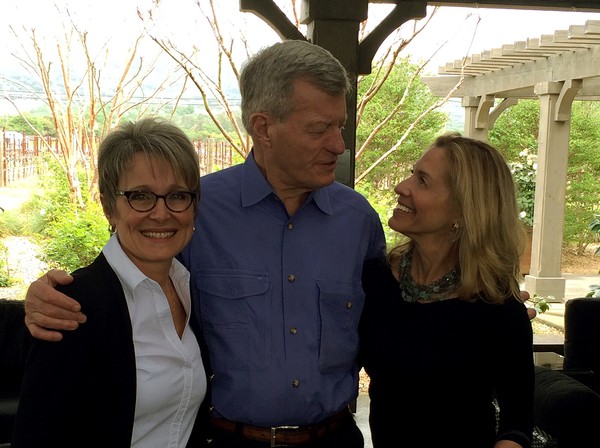 Wine Institute sponsored this roundtable luncheon with exporting vintners active in the China market. I participated as a representative of both Iron Horse Vineyard & Sonoma County and I joined colleagues including Michael Parr representing Wente Family Vineyards and Richard Grey from E&J Gallo. The event was hosted by Delicato Family Vineyards CEO Chris Indelicato, at Black Stallion Winery in Napa.
Our challenge was simple - to

rechart a course towards a successful exporting relationship with China

after austerity campaigns led to a 7% decline in California wine exports in 2014. With

China representing the world's largest red wine drinking nation

, the mission is certainly worthy.
Four next steps emerged from the roundtable discussion:
Build partnerships with tourism boards, i.e. Visit California and Sonoma County Tourism Bureau, to bring more Chinese tourists to wine country.

Pitch strategic partnerships with Disney about featuring California wines when Shanghai Disneyland opens in 2016.

Ambassador Baucus and his wife graciously offered to host a dinner in Beijing featuring California wine and agricultural products in the Fall.

Optimize Wine Institute's education program in China to build awareness of California as home to premium wines.
As a California wine ambassador and family vineyard owner, I am thrilled to be part of restarting these great business relationships. We have extensive experience exporting to China since we launched our trade with the country in 2011 via a special Chinese "Year of the Dragon" Cuvee. The wine was a major hit with buyers and was notably served at a 2012 State Department luncheon honoring then Chinese Vice President Xi Jinping hosted by Hillary Clinton & Joe Biden. We continue to develop special cuvee offerings for our Chinese audience and look forward to increased collaboration with our global Iron Horse Family.
For more information, find the fill Wine Institute press release on 2014 California wine exports here: http://bit.ly/1HstTg9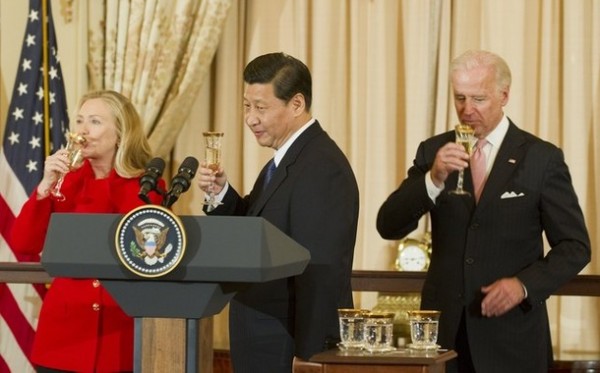 Today marks the official start of Spring. A major milestone for my Iron Horse family. The date has been marked in my calendar for many reasons. First, we'll experience the first total solar eclipse since November 3, 2013. This eclipse always bring a new moon so we'll also be channeling the spirit of renewal that comes with the season. I take this opportunity to celebrate the new beginning with meditation, yoga, a hike through the vineyard, and a conscious effort to not over schedule my days.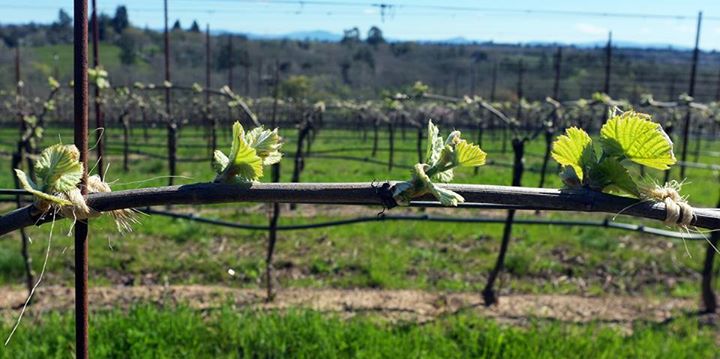 Second, the seasonal change marks a significant change in our activity out in the vineyards. Though I mentioned before that "season creep" has brought unusually warm temperatures earlier, the consistently warmer temps will now wake vines from their winter naps in a phenomenon we call "budbreak." We carefully monitor these sensitive, young buds to ensure evening frosts don't damage them. As flowering begins, Iron Horse growers manually train vines to grow optimally. With our guiding hand, grape clusters will get just the right amount of sunlight and air and we'll have conquered an important growing milestone.
Have a wonderful Spring Equinox and total solar eclipse. I look forward to seeing your bright faces in our Tasting Room to usher in this new season.