Iron Horse
Blog
A discussion with our inimitable in-house Hospitality Director Dixie Bohlke illuminates plans to celebrate this summer's milestone, the Sterling family vision, the importance of small details in creating the extraordinary … and how to join the celebration with a new limited production bubbly.
Dixie pouring Iron Horse '76
As Joy shared in the previous blog, the Iron Horse family is warming up to celebrate the 40th anniversary of our first vintage.
First, the skinny on the summer soiree we have affectionately dubbed "The Spirit of '76"
Date: July 3, 2016
Time: 11AM - 2PM
Where: Iron Horse Vineyards
Festivities begin in the beautiful garden of the Sterlings' Victorian home. Then it's a short walk to the corral for lunch at noon.
Who: Friends, Family and Wine Club Members
Next the full bodied exploration behind the scenes setting up such an event ….
Why: We're honoring the vision of our founders which was nothing short of revolutionary when they purchased Iron Horse in 1976, the restoration of the Sterling's beautiful Victorian home built in 1876, and of course the all American spirit of 1776.
How: A reception in the garden of the Sterlings' home with the Caviar Cowboys serving California Osetra on buckwheat blini fresh off the griddle, a roving Oyster Girl shucking fresh Myagis from Tomales Bay and free flowing bubbly.
Such a special occasion calls for a special limited edition bubbly, naturally called "Spirit of '76", which we also be pouring in the Tasting Room for the holiday weekend and which is available on-line.
Joy and David came up with the idea of creating a special cuvee about three months ago. David picked the 2011 Blanc de Noirs in magnum for the base wine. Mark Berry designed the label. We have just 22 cases (132 magnums) and Joy says there's no better place in time to enjoy them especially in commemorative flutes with our logo, the rampant horse on a weathervane and the addition of "Est 1976".
Dixie perfected a cocktail called the Iron Horse 76, which we make with our own brandy called Audrey, distilled by Germain Robin using 1987 estate grown Pinot Noir.

Recipe:
1.5 oz Brandy*
3/4 oz Fresh, Strained Lemon Juice
1/4 oz Simple Syrup
1 bar spoon Apricot Preserve**
Shake ingredients (except sparkling) vigorously with ice, strain into a Pinot Noir style stemmed glass, slowly pour in the bubbly, garnish with a lemon twist.
*We use the Iron Horse Audrey Brandy (made from 1987 Iron Horse Estate Pinot Noir distilled by Germain Robin). Substitute with VSOP Cognac
**Dixie's homemade
Recipe Backstory:
Based on the classic French 75, made from gin or Cognac, Champagne, lemon juice, and sugar. It is also called a 75 Cocktail, or in French simply a Soixante Quinze (Seventy Five). The drink dates to World War I, and an early form was created in 1915 at the New York Bar in Paris—later Harry's New York Bar — by legendary barman Harry MacElhone, a defining figure in early 20th-century bartending. The combination was said to have such a kick that it felt like being shelled with the powerful French 75mm field gun.
Directions:
Shake ingredients (except sparkling) vigorously with ice, strain into a Pinot Noir style stemmed glass, top with bubbly, garnish with a lemon twist.
Old labels
Back to the event….
After the one hour reception, the party moves to an old, redwood, 1920s corral led by "Uncle Sam" and a 20 person brass band called The Hub Bub Club. Here, the party decor includes gorgeous vineyard views, deep red roses growing on the fence of the Corral, red and white geraniums in pots sitting on top of old wine barrels, and scattered hay bales covered in the stars and stripes.
The menu includes everything you'd want for a July 4th celebration: lobster rolls, bison burgers, fried chicken, an unbelievably delicious potato salad.
Always thinking ahead to dessert, back in mid-May we delivered flat upon flat of local Sonoma cherries to our favorite Patisserie Angelica for classic cherry pie.
Naturally, the wine theme is red, white and bubbly.
Thematic Extra-Credit: Dixie has collaborated with Joy and the Sterling family to perfect the day's theme, bountiful food, and run of show but then she has taken it a step further with a fashion show in an homage to 1776, 1876 and 1976 with five fashion models showing costumes from each era. The models in this "Fashion Show with a Fashion Statement Honoring Three Centuries" will appear at various times throughout the day to show off the beautiful vintage clothes and mingle with guests. The background music will waft sounds of San Francisco circa 1976.
A sweet note and some final thoughts ….
One of the pleasures of staging this fete has been reminiscing about the early days, going through old photographs and compiling a time capsule exhibit of memorabilia, including decades of winemaker dinners and White House menus featuring Iron Horse wines.
In the words of the supremely talented Hospitality Director Dixie Bohlke, this summer soiree honors "the fulfilment of what Audrey and Barry Sterling's dream was then and what it has become."
Dixie notes that this event carries as truly special feeling for her. Her planning has been driven by a desire to property recognize the vision of the founders that would ultimately shape so much. But most importantly, acknowledge that their vision and "revolutionary" spirit has determined the way forward for the vineyard.
As we celebrate the past with the Spirit of '76 Cuvee, we also toast to the future. "It's going to be an incredibly special time capsule for Audrey and Barry, but they are also moving ahead to the future. When you look around to the new planting, you can see that. " For all the history and the pleasures of nostalgia, Iron Horse is an exciting and dynamic place.
Couldn't agree more.
What else does a party need once you have identified the theme, the venue, the food, the wines … as the ultimate party planner will tell you, it's the people who make the party. So we raise a glass to our guests! Happy Spirit of '76.


##########

The nature of our business is completely dependent on, well, nature! And though we're just now approaching summer, the vines are already filled out and we have blocks with completed set – cues points to yet another very early harvest, which amazingly will be our 40th vintage.
Our winemaker David Munksgard shocked me this morning, advising we could possibly start picking August 1. But he cautioned that's just a time frame, not an exact date. "Some of what I do here is science. Most is what I call practicing my craft. The rest is instinct, good hunches, what my gut tells me." And being ready, come what may.
Our start date for harvest has been inching ahead for the past several vintages:
2015, August 4

2014, August 8

2013, August 21

2012, August 30
So far, the set looks very good. "Set" refers to how the fruit sets behind the blossoms. A good set means we have a shot at a healthy sized crop which is extremely welcome news – our livelihood depends on it. Of course a lot can happen between the lip and the sip, but the ideal would be a nice steady even summer, i.e. cool, foggy mornings with the sun finally poking out at about 11am – not too hot, not too cold, but just right.

Keeping up with Mother Nature is a full time job. Shoot thinning is a perfect example. Laurence Sterling has acquired a hedger tool to assist in letting just the right amount of filtered sunlight to get to the grapes. He calls this a "Goldilocks solution" to a higher quality outcome.
Meanwhile, David has started flying his drone looking for variation in shoot density. Some blocks are beautifully consistent; others have uneven pockets. When you walk a vineyard, you walk so slowly that you simply do not see the gradual change in canopy density. If you could just jump up 200 feet and look down you'd see the difference. Now we can!

Our heroic drone helped detect unwanted gaps in the vineyard canopy in a Chardonnay block up on the highest most westerly part of the estate. A seasoned winemaker's hunch pointed to a likely culprit, but that experienced guess was substantiated by drone shots, showing a signature pattern associated with a vineyard fungus called Eutypa. This is a common disease, which delays shoot emergence in spring, affected shoots that eventually do grow have dwarfed, chlorotic leaves.
The drone shot clearly shows missing vines neatly aligned "within the row" suggesting something was being spread vine to vine. If it was a root pest or flying bug, the disturbance in the vines would not be as "neat and inline." Once properly diagnosed, the vineyard crew descended upon the cause to cure it and Laurence has ordered replacement vines to fill in those gaps in the Thomas Road Vineyard.
Today our bird's eye views show a healthy and strong vineyard.

Even after 40 years, this is a completely new view for us. And the pictures, besides being informative, are just plain cool.
Speaking of cool, we are experiencing our signature summer cool, foggy weather with the sun just beginning to poke through at 11am, validating Mark Twain's famous quote: "The coldest winter I ever spent was summer in San Francisco." A word to wise when coming to taste with us is definitely dress in layers.

As summer beckons, our thoughts naturally turn to love. This is high season for Wedding Cuvee aka Love Potion, a sure fire way to help newlyweds live deliciously ever after.
We recommend taking our bottles of Wedding Cuvee into the big day in a big way. Jeroboams of our most romantic bubbly can be engraved with the names of the bride and groom and the wedding date. Have the bridal party sign the bottle with a metallic pen, then send us the empty and we'll re-cork and re-foil it (note: not re-fill) to make a beautiful keepsake.
Rainbow Cuvee adds another level of meaning as we celebrate the nuptials of every American and marriage equality. This year marks the one year anniversary of the landmark Supreme Court "love wins" ruling and we are extremely honored that the Obama Administration served Iron Horse at the White House LGBT reception June 9.




#######

The vineyards look gorgeous. It is raining pink petals at my house from wild climbing roses some 30 feet high, giving new meaning to April showers.

The poppies around the Tasting Room hold special meaning. I remember casting wild flower seeds on walks with my father that first spring after my parents purchased Iron Horse in 1976.
There is no doubt in my mind that the beauty of the estate is very much part of our terroir. In fact, better than words or pictures, the wines capture it best.

I am very proud that our 2013 crop of Pinots received 94 to 90 point reviews in Wine Enthusiast:
94 Points - 2013 Deer Gate
94 Points - 2013 Winery Block
93 Points - 2013 Home Block
93 Points - 2013 Thomas Road
92 Points - 2013 Estate Pinot Noir
90 Points - 2013 "Q"
Thinking ever so slightly ahead, I hope you are properly provisioned for April 22, which promises to be the most celebrated day on the planet. It is Earth Day, the first night of Passover, a full moon AND a Friday. The day miraculously spans an amazing range of subjects we care about deeply.
Earth Day is an international holiday with billions of participants, and one of my favorite celebrations. For newbies to green Iron Horse festivities, see coverage of past celebrations here.
Earth Day 2016 will be one to remember on a global scale. President Barack Obama and Chinese President Xi Jinping have agreed to sign the Paris Climate Accord at an official ceremony at the United Nations in New York on April 22.


How fitting to toast with our vintage Ocean Reserve Blanc de Blancs. The special edition Sparkling was created in partnership with National Geographic to help establish marine protected areas and support sustainable fishing. $4 per bottle sold goes to National Geographic's Ocean Initiative.
Turning to Passover, we acknowledge the central role wine plays throughout the evening where it is required four times during the Seder. For those of you who still think Manischewitz is de rigeur, my family traditionally serves Pinot Noir. The blessing over the "fruit of the vine" is one we all know by heart. There's a chalice for the prophet Elijah, plus the 10 teaspoons of wine we each spill out of our glasses into a saucer as a sacrifice to ward off the 10 biblical plagues that God inflicted on Egypt to secure the release of the Israelites from slavery as explained in the Book of Exodus.

I think we can all agree these are calamities ... though we did pray for flooding during the harshest points of the California drought :
The Nile turning to blood
Infestation of frogs
Lice
Flies
Death of livestock
Boils
Thunder & hail
Locusts
Darkness
Smiting of the first born
Pharaoh capitulated after the tenth plague, and then changed his mind, portrayed to the utmost of your imagination in Cecil B. DeMille's Ten Commandments with Charlton Heston as Moses in one of the greatest moments in movie history.
This is my third year hosting Passover at my house. I will borrow my father's annotated Haggadah, a silver chalice from my grandmother that we fill with wine for Elijah, and a blue velvet matzo cover embroidered by my great grandmother when she was eight years old, shortly after sailing to America from Odessa.
In a break with tradition, I am planning on serving Russian Cuvee. Bubbles will pair beautifully with classic Passover dishes like smoked salmon, matzo ball soup, potato latkes with crème fraiche and apple sauce, fried artichokes … even brisket. After all, Passover is a celebration – a celebration of freedom against oppression. And I feel Elijah will enjoy bubbly for a change.
The night will not conclude before celebrating the full moon – the pink moon, to be exact. Nothing befits a full moon like bubbles. And a "pink moon" naturally calls for a gorgeous pale rosé like our Wedding Cuvée. This is the most romantic of our Sparklings, the one we are best known for. I describe it as dangerously easy to drink.

I am a major advocate of toasting the full moon. It unites us.
So, to recap, we will be raising a glass for Earth Day, at least four for Passover, culminating with a late night toast to the full moon.


With so much to celebrate, I just hope none of us will have to wake up too early on the 23rd.

We were dreaming of a green Christmas this year and we got it. Thank you Santa! A near average amount of rain, bringing the hills back to life.
Even more importantly, we have snowpack to the Sierras.
The Sierra Nevada Snowpack currently stands at 105% of normal - the first time above average since 2012.
This is a remarkable milestone in a state where snow was virtually absent even at the highest elevations well into February last winter, and has been consistently far below average for four consecutive years. The early season storms in NorCal have been cold ones, creating a very healthy accumulation of snow across even in the middle elevation.
Think back to April 1 when Jerry Brown at Echo Summit in the Sierra Nevada Mountains, walking across dry grass, announced the first ever mandatory water cutbacks of 25%. The Governors of California have trekked to that spot for 65 years and this was the first time there was no snow.
Snowpack contributes about 30 percent of California's water supply. This season's first measurement was last Wednesday, December 30. The next will be April 1.
Meanwhile, back at the ranch, we recorded about seven inches of rain in December. The hills have greened-up. There's water running down the creek.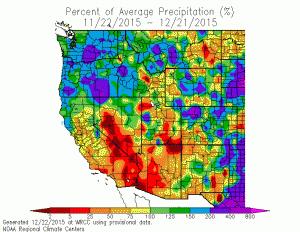 We actually had flooding for two days, closing off the main entrance to the winery. All visitors, tasters, workers, the office, tasting room team, FedEx trucks had to go around the back way – a solid 30 minute detour, two days before Christmas. It was hard not to complain. We need the water. And it is amazing how many intrepid tasters there are.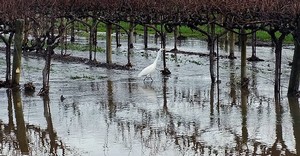 The week leading up to New Year's was old and dry with blue skies, puffy grey clouds and sometimes rainbows in our view.
We started pruning mid-month. We are pruning as if the drought will continue, deciding to err of the side of caution, though it means lowering our sights again in terms of crop sisze. The vineyard teams were given golf pencils with instructions that only shoots bigger than the pencil could be pruned down to two buds (meaning two shoots per position), anything smaller, would be pruned to one bud.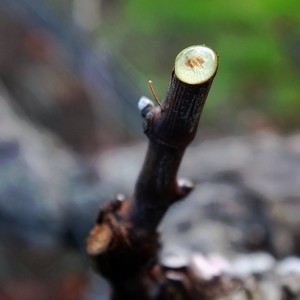 We are hoping for nice, steady, but not overwhelming rain in January. More specifically, we'd like for the storms to unfold with ideally a two-day lull between each one to allow the water to seep into the ground and not just rush off down the creek to the Ocean, please.
Wish for a good El Nino!


'Tis the season for gift guides, discount codes (insider tip: use code HOLLY for $10 shipping valid through 12/15 on three or more bottles) and predictions for the year ahead.

I know it's hard to believe, but 2016 is coming on fast. As a winery deeply rooted in our home place, we generally operate outside the trendy category, striving for classic, true to our vineyards, always in style, elegance and balance. But it is exciting to get a glimpse into the data based forecasts for where our cohorts are headed and we are tickled to find ourselves "ahead of the curve."
Since we're in the gift-giving mood, we've rounded up some of the stand out themes from our future gazing friends.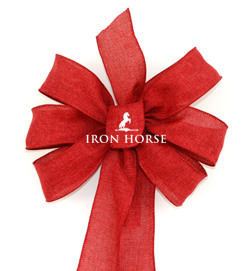 One such visionary is

Kimberly Charles

, founder of Charles Communications Associates, who provides perspective on volume (bookmark Kimblery's blog for access to her extremely valuable insights at

All the Swirl

). In our data focused chat, Kimberly explains that global wine consumption is up 5.3% and she estimates we'll enjoy 35 billion bottles in 2016. Yes that's billion with a

b

… with plenty of room to continue growing in the U.S (more on that growth

here). This is where the Millennials come in. They grew up watching their parents drink wine, see it as a daily pleasure, and according to a report from Canadian Investment Bank RBC Capital Markets, Millennials want premium bottles.
Trend spotter Andrew Freeman of AF & Co proclaims in his 2016 Trends Report that consumers are enjoying a case of "multiple personality disorder." In other words, we want the best of all worlds. We participate in wellness movements favoring moderation, then swing to indulgent experiences, sometimes in just a matter of hours.

Here are some trends to watch for in 2016 in the Food World:
Vegetables are the hero, especially amongst Millennials. People want less animal protein and support veggies as a "center of the plate component."
Hawaiian is the cuisine du-jour. It's the latest regional "New American" food in the spotlight.
The spicier, the better! Even desserts are getting the fiery treatment as data shows that embracing the heat is not only delicious, but healthy.
Table service at upscale restaurants livens up in a response to a Millennial demand to be entertained and get a peek at what's happening behind the scenes. Chefs themselves are getting in on the action upping the ante on engaging experiences.
Brunch becomes a main event. Even health nuts are relishing the opportunity to throw caution to the wind once a week during brunch, indulging in the carb heavy, over the top feast.

Now for the Beverage World:
Bubbles mania reigns. But we knew that! Sparkling Wine has captured the imagination of the public beyond celebrating special occasions. The growth of bubbles dwarfs that of still wines (see image). Restaurants are embracing this trend with expanded offerings. As Kimberly Charles declares, "There's is a virality to hearing the pop of a cork, you want to be part of it." We certainly agree! According to consumer products analyst Nik Modi at RBC Capital Markets, the rise in Sparkng Wine sales dwarfs still wine sales.

Note: In economists' terms, C0nsumer Value = the ratio of product price to product benefit
Stylistically, white wines are showing more restraint - lower alcohols, less oak, brighter acidity - a trend that's part of our core values at Iron Horse.
Chardonnay is America's #1 selling varietal, showing double digit growth. Even traditional red wine drinkers are exploring more white wines.
Coffee gets a modern makeover. New techniques and flavors create balanced and "treatful" beverages.
Instagram worthy embellished cocktails dominate. Think gold dusted flowers, sugar stirrers, designer straws, even perfectly smoked pork belly pieces. Andrew Freeman posed the very apropo question, "If we don't Instagram it -- did it even happen?" (By the way, we're on Instagram @IronHorseVyds)
The Bloody Mary is having a moment. Could there be a better way to recover after a late night sampling of our "Brilliant Bubbles Collection"? We don't think so! And none are more delicious than Diane's Bloody Marys featured at Michael Mina's Tailgate at Levi Stadium (mentioned on recent our Star Chef Spotlight in Michael Mina).
As we take stock of a fantastic year at Iron Horse, and give thanks for your great support and friendship, we are already looking forward to a new year of success and innovation in our continued pursuit of toast-worthy excellence.
We'd love to hear your delicious predictions for 2016. Chime in on social media and in the comments below!


Cheers!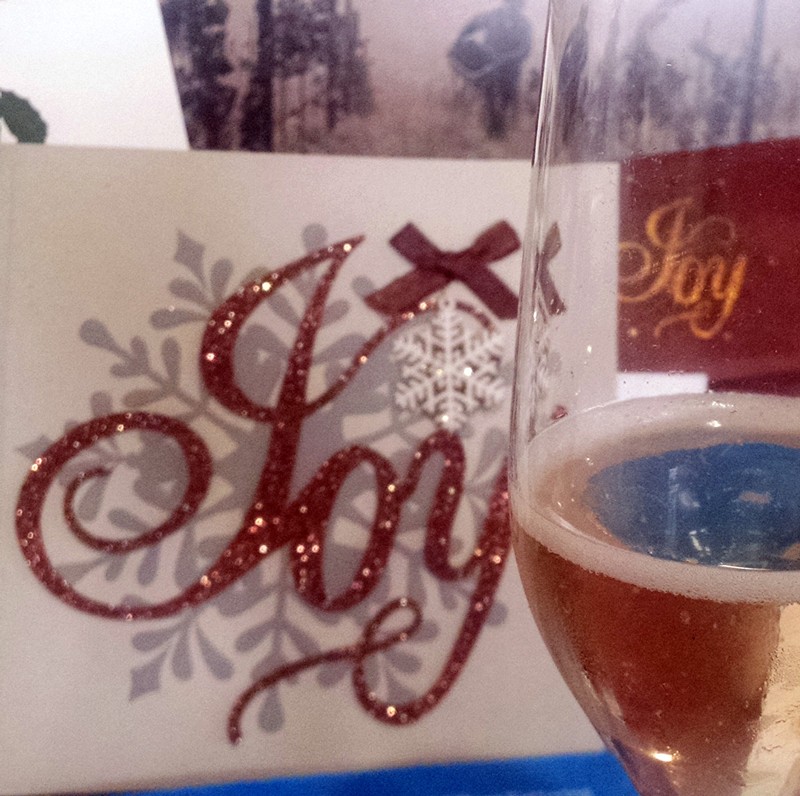 ****

Bubbles in Sparkling Wine are not just pretty, little nothings. They work harder than you think.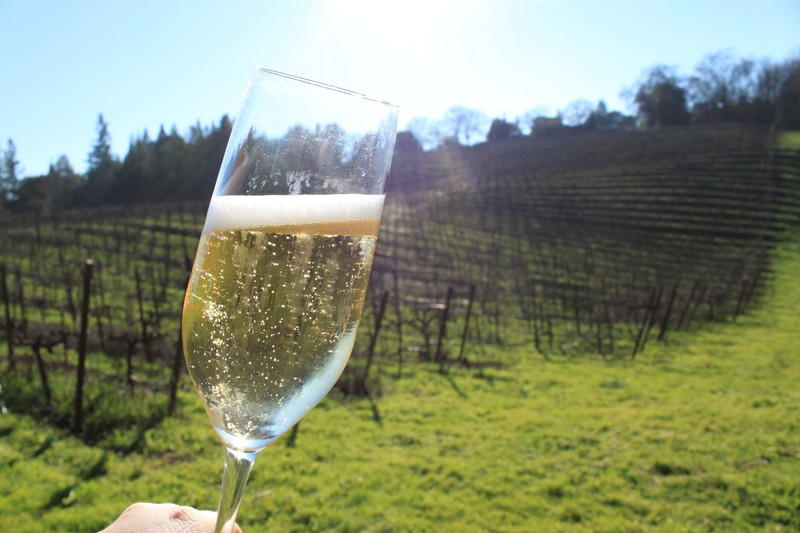 For one thing, they are not empty. The bubbles deliver hundreds of molecules to the top of the glass. When they explode on the surface, they deliver the aromas & flavors which make top quality Sparkling a truly delicious wine.
Creating bubbles is the littlest trick of nature. This begins at Iron Horse Vineyards by hand harvesting the fruit, gently pressing the grapes. We then ferment the juice completely dry, making a gorgeous blend and ultimately bottle it as a low alcohol base wine … adding a precise amount of sugar and yeast.
The sugar triggers the secondary fermentation, bumping up the alcohol by about a point. One of the natural by-products of fermentation is the creation of carbon dioxide (Co2), which normally escapes from the barrel or the tank, but for bubbly we trap it in the bottle with a crown cap, forcing the gas to dissolve into the wine creating … ta da … bubbles.
More than 600 chemical compounds join the carbon dioxide - each lending its own unique aroma and flavor quality.
The magic is in how long we age the wine on the yeast in the bottle. The longer we age it en tirage, the smaller the bubbles and the greater the finesse on the wine.
A perfect example is our 2000 Brut LD, aged for 14 years and disgorged just last month.

The yeast cells feed on the nutrients in the wine. As they become saturated, they start to die off giving back to the wine a rich, creamy texture through a chemical progress (autolysis), much like stirring the lees of Chardonnay in the barrel.
You can see the difference just holding the glass to the light. Big bubbles are called "frog's eyes". Not a compliment!
You can also feel the difference. The longer the wine is aged on the yeast, the more integrated the bubbles, the smoother the texture, the more elegant the "mouth feel."
As the yeast cells break down, they emit amino or fatty acids that coat the bubbles, so that when they launch off the bottom of your glass, they don't glom together. Instead they stay separate and travel up to the surface in streams of tiny, diffuse, gas-filled spheres.
As the bubbles ascend the length of a glass in tiny trails, they drag along the molecules of aroma and flavors which explode out of the surface.
When they burst, they release enough energy to create tiny auditory shock waves; the fizzing sound is a chorus of hundreds of individual bubbles bursting every second.
With each sip, the bubbles excite special receptors on the tongue contributing to that tingling feeling that makes bubbly so seductive.
The bubbles also serve to retain the acidity of the wine. A flat bottle will taste too sweet and out of balance.
The collapse of bubbles at the surface is even more exciting under a microscope.
According to

Gerard Liger-Belair

, a physicist at the University of Reims in Champagne (of course), bubbles collapsing close to each other produce unexpected lovely flower-shaped structures unfortunately completely invisible to the naked eye.
"This is a fantastic example of the beauty hidden right under our nose." (Source: Uncorked: The Science of Champagne, published by Princeton University Press.)
British physicist, oceanographer and Champagne aficionado Helen Czerski, explains that bubble dynamics of Sparkling Wine are the same as in the ocean, but with greater consequence. Bubbly can change our mood, but the bubbles in the ocean affect climate.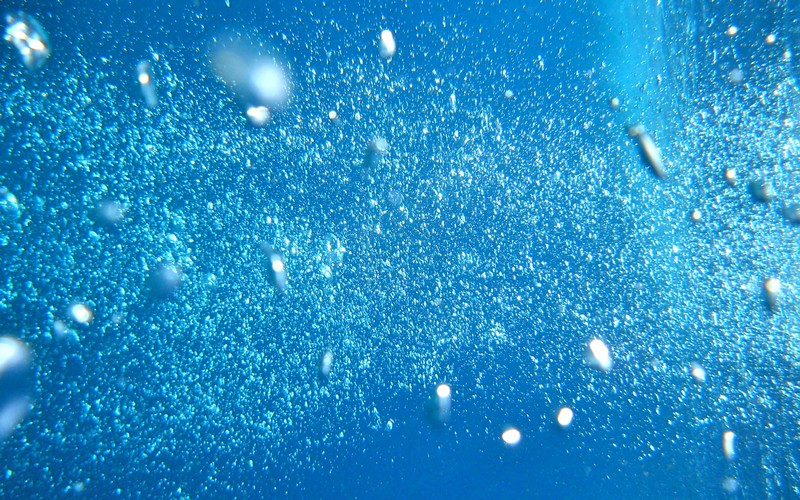 "Bubbles are little packets of gases that rise or fall as if they're on little conveyor belts," she says. They carry carbon dioxide and oxygen from the atmosphere down into the ocean, and then when they go back up again they pop and sulfur compounds from marine plants are sent upward, forming particles in the air that lead to the formation of clouds."
Czerski is studying how to detect and count ocean bubbles of different sizes to help scientists in other disciplines create more accurate models. She said that scientists have found it difficult to judge the effect of bubbles on their data for years and usually have had to add a "fudge factor" to account for them.
"For instance, bubbles ring like bells when they are formed or when sound waves go past them, and if you're studying sounds traveling through the ocean -- like sounds from whales or sonar -- bubbles can get in the way of what you're trying to listen for,"
And she adds, "A good way of getting people to enjoy my lectures on bubbles is to give them a glass of Champagne."
Her favorite "parlor trick" is to drop a few raisins into the fizz. The raisins sink to the bottom of the glass, before being lifted back to the surface by the bubbles, which then burst, sending the raisins back down again.
So, what's the best way to pour a glass of bubbly and maximize the sensory experience? A study published in the American Chemical Society Journal of Agriculture and Food Chemistry answers that question. Pouring on an angle preserves twice the carbon dioxide bubbles compared to pouring down the middle of the glass.
More scintillating sparkling facts:
Never underestimate the force of a flying cork. The warmer the bubbly, the more the pressure builds and the faster the cork flies when you pop it open, clocked at up to 30 mph.

The magnum is the optimum size for bubbly because the larger bottle retains more CO2 in the wine as it is being poured.

The white wisp of mist rising from a just-popped bottle is not carbon dioxide. That's a fog of ethanol and water vapor, triggered by the sudden drop in gas temperature when the pressure is released. (adiabatic expansion)

No need to swirl a glass of Bubbly, in fact it is frowned upon. The bubbles are already releasing the aromas and flavors. Swirling just knocks down the bubbles we work so hard to achieve.
Now let's talk about glassware.
The old fashioned flat coupe ( like the ones my parents drank from at their wedding)

has a very slow bubble engine because the bubbles don't get to rise very far. Flavour is delivered to the air gradually, but escapes from the space above the glass very quickly.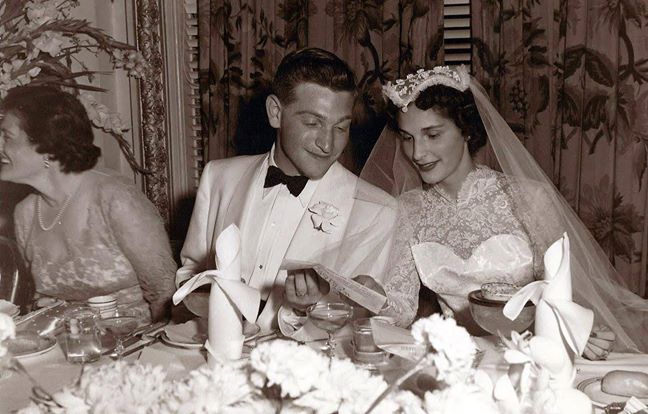 The tall thin flute has a very powerful bubble engine, delivering lots of flavour very quickly, and spitting lots of fizz upwards.
Some sommeliers like to serve champagne in white wine glasses because flutes "stifle the flavour".
The Riedel glassmakers have taken it a step further with their new "Champagne Wine Glass." President, CEO, & 11th generation glassmaker Maximilian Riedel says "the larger rim diameter enables the aromas of the Champagne to be released" and complexity to develop.
I had the honor of conducting an impromptu experiment with George Riedel, Maximilian's father, several years ago in Healdsburg. We tasted Iron Horse vintage Blanc de Blancs side by side in a flute and a Burgundy glass. In the flute, the Bubbly was bright and vibrant. In the other glass, it seemed older, softer.


Next time, I hope to try it in a glass slipper.
****
This year's harvest offered a bunch of "firsts" for the Iron Horse team and provided challenges for expert wine growers like the Sterling Family and winemaker David Munksgard. Each harvest offers its own hurdles and opportunities to recommit to a vineyard philosophy of garnering exceptional flavors. But as the 2015 harvest comes to a close, it's apparent that this year was uniquely challenging for several reasons.
To learn more about the unprecedented growing conditions and harvesting game plan that define the vintage, I snagged some precious time with David, the 35 year "veteran of the vines" who teamed with Laurence Sterling to employ methods that traditionally are only seen in the finest wine chateaus in France.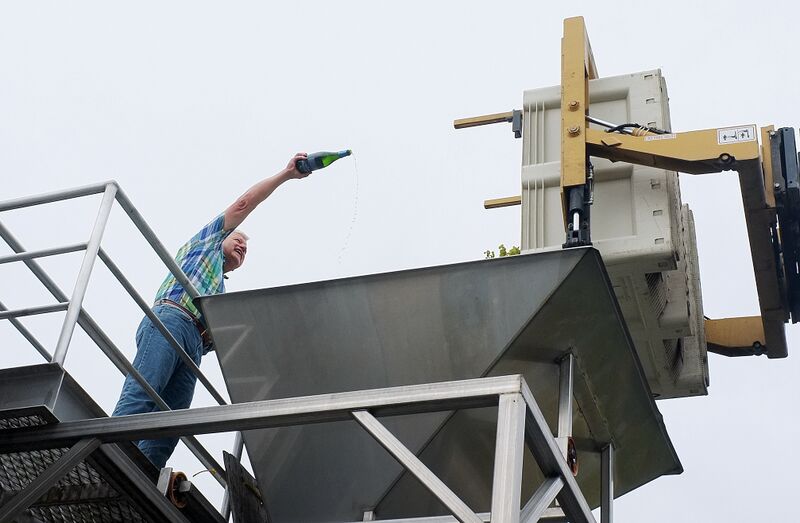 Tarin: Where are we with harvest? Close to wrapping up?
David: We will finish this week.
Tarin: Is it appropriate to say that this year's harvest calendar was anything but expected?
David: Yes, it was completely mixed up. The normal progression would be to start by picking Pinot Noir for Sparkling, followed by Chardonnay for Sparkling. Then we'd move to Chardonnay grapes for still wines and finish with Pinot Noir for still. This year, we started with Pinot Noir for Sparkling but then jumping all over the place from there. We're actually wrapping up with sparkling. In my 35 year career, I have never seen a harvest like this. That doesn't mean it's bad. It simply means that it's challenging. You really needed to be IN the vineyard to observe and judge the ripening vine by vine, day by day, so that you could improvise a game plan to take advantage of a constantly changing situation.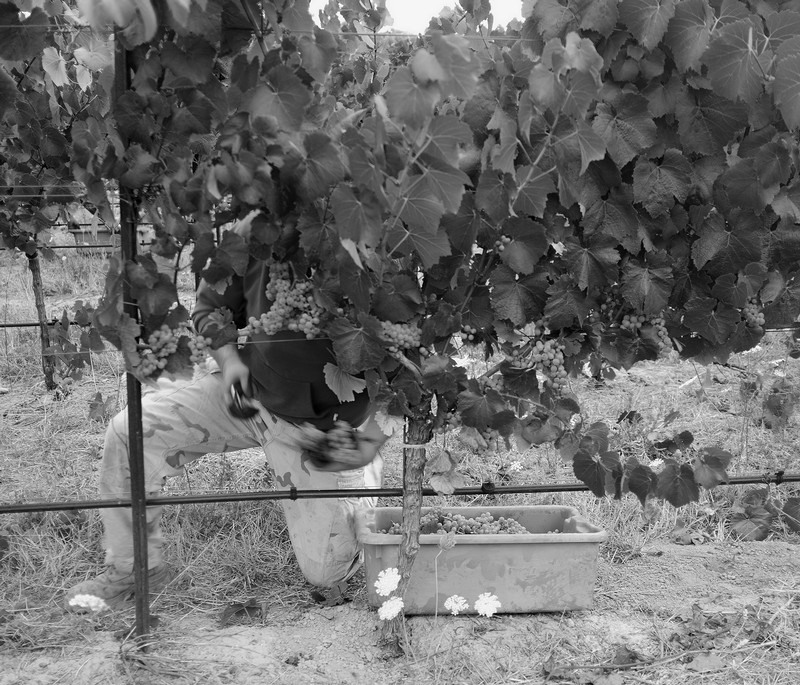 Tarin: Explain some of the hurdles you experienced upon starting the harvest.
David: Compared to the previous three bountiful years, this crop was sadly very light. Additionally when we assessed the grape vines, rather than finding uniformity, we found Pinot Noir vines where half the grapes were green and half were purple. Knowing that it was going to be a smaller harvest, we had to work with this diversity and not just cut those green grapes and let them drop to the ground. Essentially, we had to pick each vine twice. Laurence and I were clear with the vineyard team about which shades of purple were ripe for picking. It was the only way we could protect our ability to make the highest quality wine.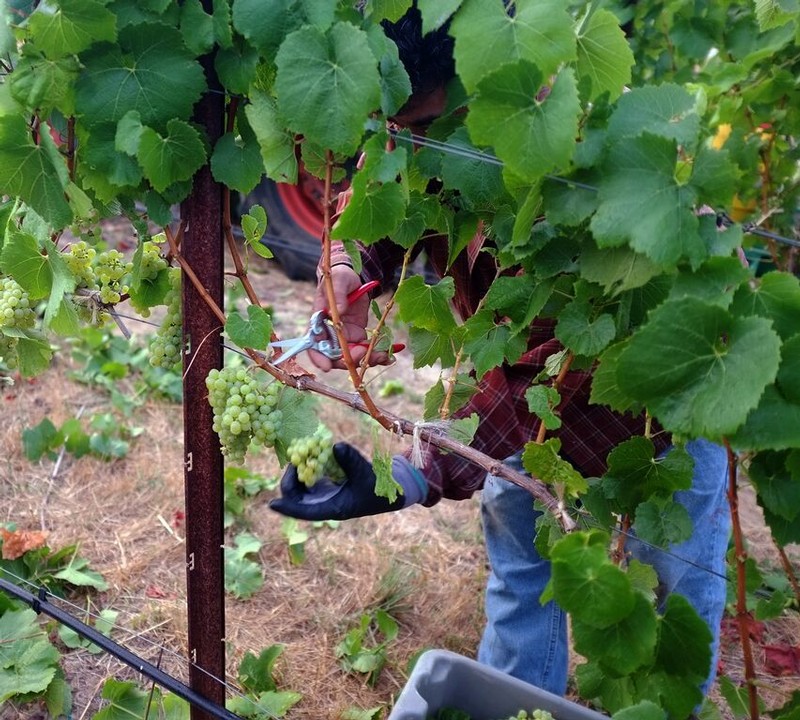 Tarin: How do you describe the vintage?
David: Challenging! But it is so satisfying to work with people who can all agree on the solution even when it is the more difficult path. Sure, we could have waited until the average analysis of the vineyard was what we needed, but the truth is that we would never have been able to make an amazing product by picking under-ripe or overripe fruit and let it even out in the press. We simply can't do things like that with our commitment to excellence. We have to protect the reputation of the winery and if that means working twice as hard and incurring the cost, then we will. In the end, we devised a way to make really great wines in a difficult vintage.
Tarin: How does this harvest compare with last year?
David: Last year, harvest was delivered to us with a ribbon. But I think the wines are going to be on par with the last couple of excellent vintages.
Tarin: We're hearing that quantity is down … but quality is high?
David: Quality is not high because the crop is small - the quality is simply there thanks to what Iron Horse does in the vineyards.
Currently we have only six wines available to taste. The rest are still fermenting. But they are clearly equal to the past few great vintages. Honestly, this was kind of shocking. Based on what we had to go through, I was expecting the results wouldn't be so great. I am extremely happy to be surprised.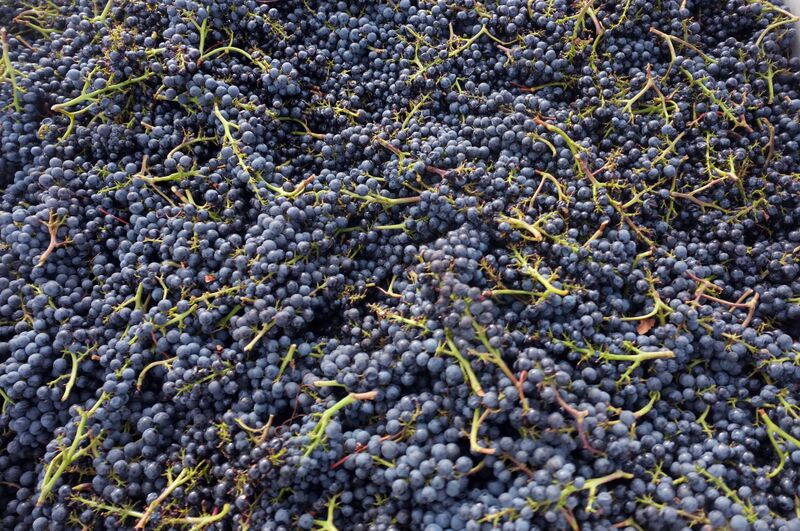 Tarin: Weather was clearly a driving factor, describe the weather starting with that nice rain in December 2014…. then what?
David: Nice and promising ... then extreme, protracted drought. Luckily we have a reservoir on the property, which the Sterlings had the foresight to build in the 70s. We use recycled water which Laurence and the vineyard crew carefully allocated to keep the vines in really great shape. We never got to a place where I was nervous about the vines holding up until the grapes were mature.
We didn't have as much fog as we normally have. There was a time where the harvest was faster than normal - the sugars were rising quickly, but then we dropped into moderate weather with cool nights. For the most part, the weather was cooperative with cooler conditions that envelope the grapes through the night until mid morning and allowed the crew to pick until 10-11am.
However at the very end, we had a few days of 100+ heat. By then, the few remaining blocks could be completely picked before the day got too hot. We only had one very small block that suffered a slight bit from the high temperatures. It was our last block of Pinot Noir for still wine, our harvest crew culled out clusters that had raisined.
Tarin: What has the long growing season meant?
David: When we started bud break, it was ridiculously early - two weeks ahead of last year, which was three weeks ahead of 2013. Then we went into a period of cool almost cold weather and that stopped the clock. The vine is only active when the average daytime temps are above 60 degrees, if it doesn't meet that, the vine goes into a dormant, slumber state. So essentially, the early spring didn't count. In the absence of a consistent rise in temperatures, we got the cluster to cluster variation which was so challenging. All the historically important and reliable timelines got stopped and re-started repeatedly. That interruption of the normal cycle in the vineyard led to uneven ripening and us picking the same vines repeatedly.
Tarin: What are your great take aways from this harvest?
David: I've always heard that the great vineyards in France make exceptional wines even in a difficult vintage, while lesser chateaus often miss the mark under distress. What it boils down to is the commitment on the part of those great wineries. Iron Horse has that passion and dedication. As Laurence says, "It has to MEAN something when we put 'Estate Grown.'" on our labels.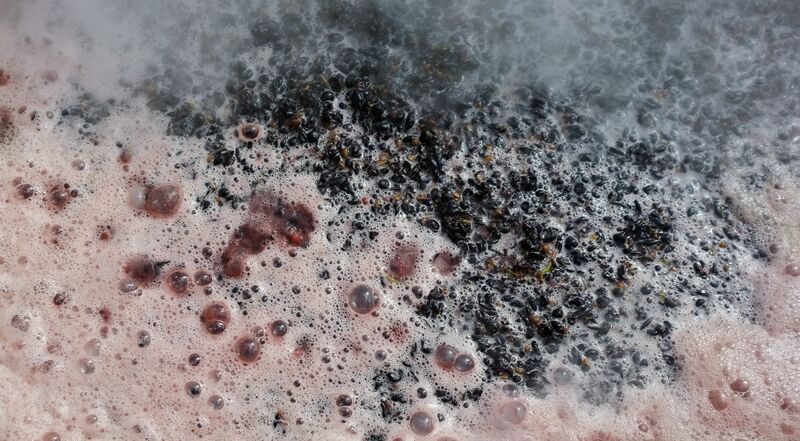 Tarin: Now, tell us about your new drone! We LOVE this video shot recently. How are you using the drone in the vineyard?
David: I initially used a small drone with a 1-2 megapixel camera to take some vineyard photos. At the time, I of course knew the property was beautiful but I didn't know it was that beautiful! I ultimately upgraded to a big drone with a large high def camera and I've been blown away at the view from 400 feet.
From a practice perspective, the benefits are untapped. Years ago, we would do an annual flight over the vineyard for infrared insights into the foliage conditions in different sections. With the drone, we can do this much more frequently and at lower cost.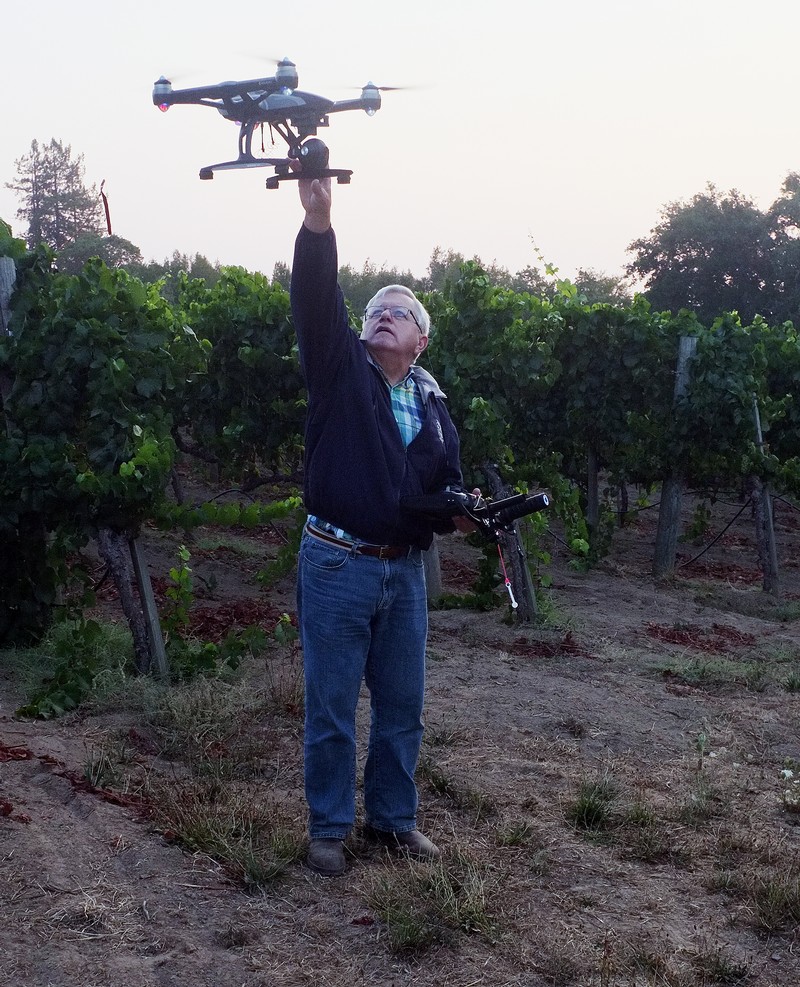 Tarin: How has it helped with the harvest?
David: I got this drone a couple weeks into harvest, but next year I plan on getting it up there weeks before we start picking to look around with a hawk's perspective. These flights will serve to help us identify which vines need more emitters (more water). It also has the potential to pinpoint differences in the canopy. Once something out of the ordinary catches your eye, you can walk out to that spot and see what's going on. I'm sure this drone can be used to make a better bottle of wine.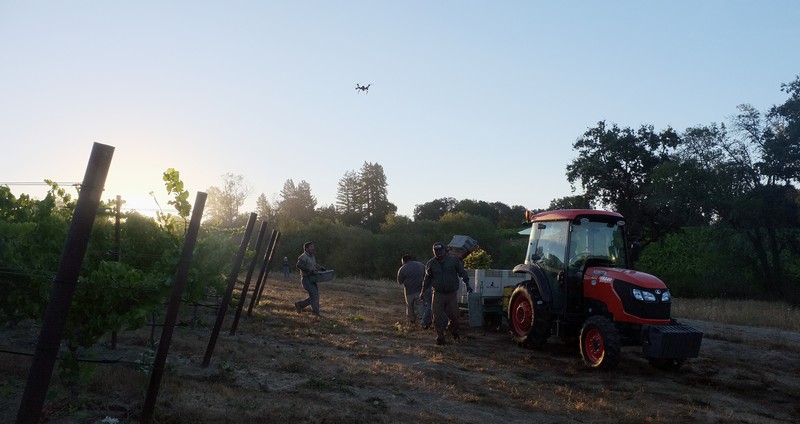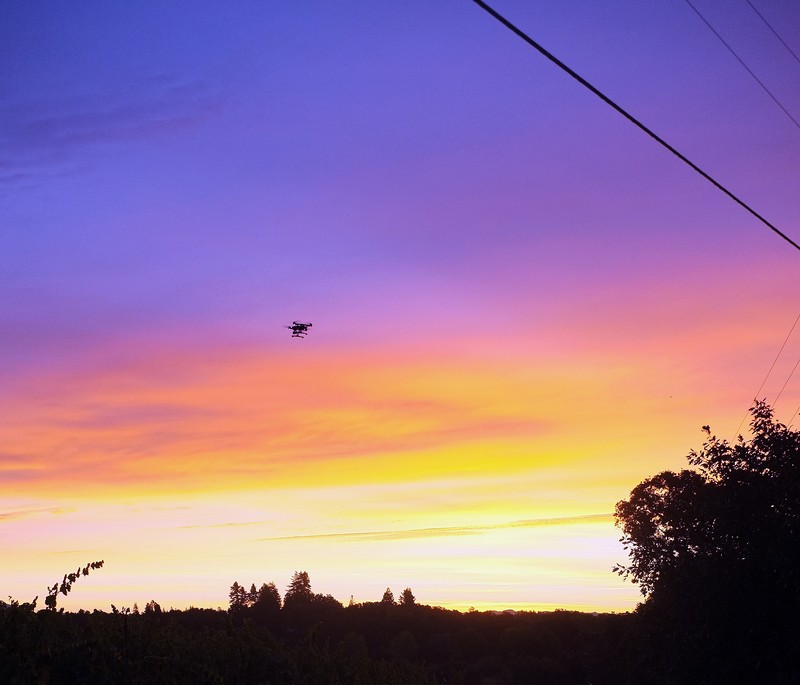 Tarin: When will we be able to taste the wines of 2015?
David: The Sterling family tradition has been to get together around Thanksgiving to taste the new vintage. Generally, November-December is when you get your first good sense of quality ie depth of character and complexity of flavors.
And as winemaker I taste the wines continuously as they develop.
As a finished product, the Chardonnays will be released in two years, the Pinot Noir in three and most of the bubbles in 2019.
###



At Iron Horse, we wear our Pride on our sleeve…. and on our bottles, celebrating diversity with our 2010 Rainbow Cuvee. This second vintage of the vibrant, limited production bubbly delivers the celebratory experience that so perfectly pairs with this 45th anniversary of San Francisco Pride in our urban backyard ... and at the White House annual LGBT reception held June 24.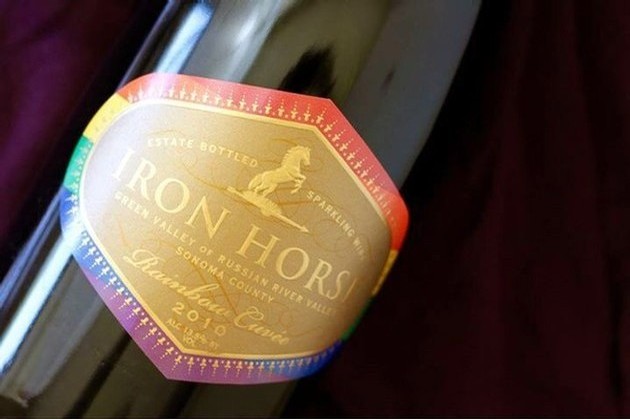 We are honored to be recognized as one of the top 6 most gay friendly winery in California.
On Saturday June 27, radio host Joel Riddell will be broadcasting live at the heart of the San Francisco festivities on Talk Radio 910 including a pre-taped interview about Iron Horse and the creation of Rainbow Cuvee. Stay tuned for more information on how to listen in.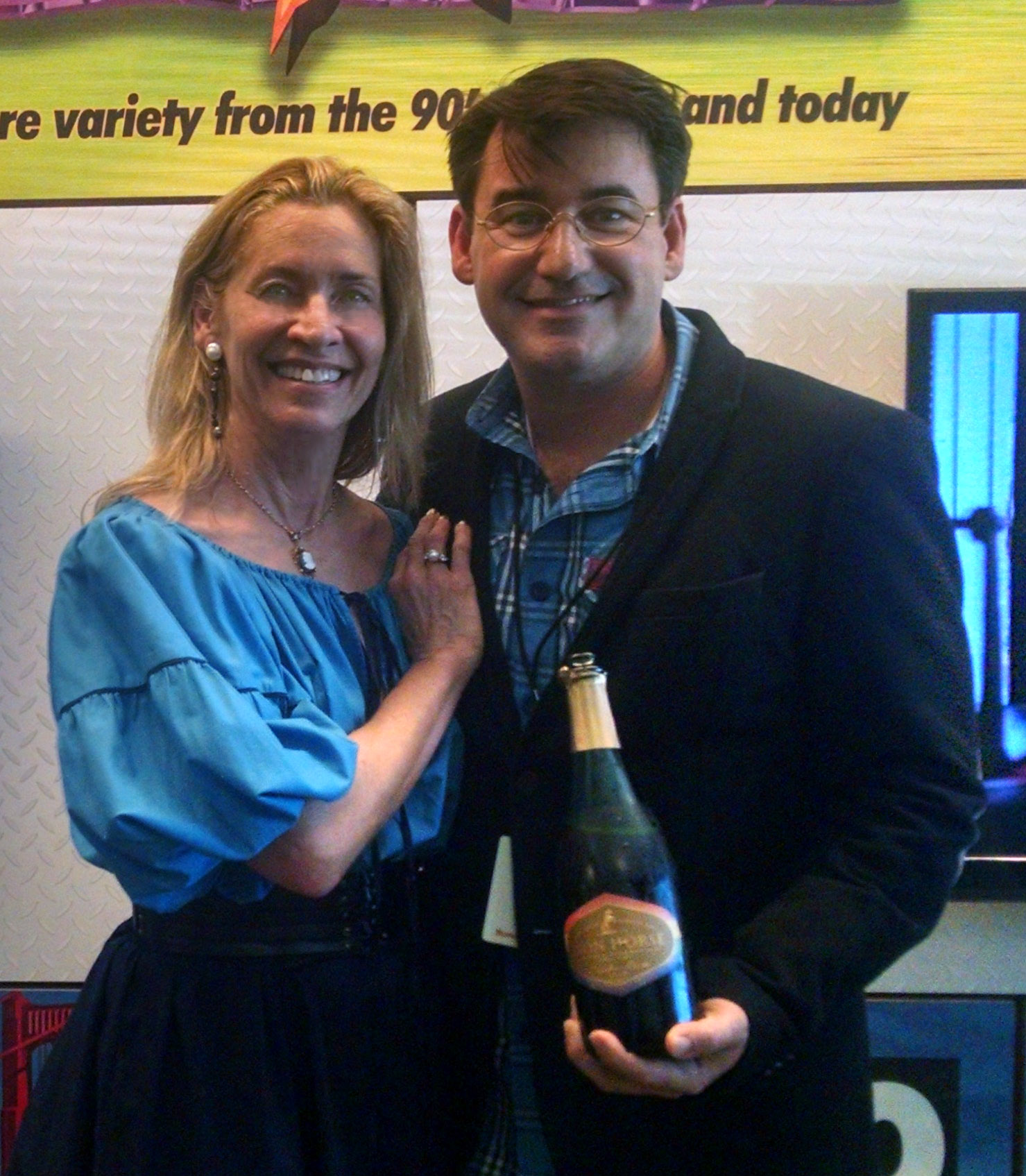 San Francisco Pride occurs on June 27 - 28. The theme this year is "Equality without Exception".
Here are some insider tips if you're planning to attend.
1. Wear sunscreen.
2. Get to the parade early … it's usually five people deep along the route.
3. Use Uber or take the bus. Do not try to park down there.
4. Obey the rules on nudity. (There aren't any!)
5. Best bar for people watching, Twin Peaks at Castro and Market. It's all glass and has a balcony.
6. Tune in to Dining Around with Joel Riddell on Saturday 1-3pm on iHeartRadio, Talk Station 910, KKSF.
7. For after the parade on Sunday, go to Disco Daddy at the SF Eagle. It will be the closest you can get to the spirit of "old Pride". Sylvester, Dianna Ross, Grace Jones and the Village People will be channeled. $5 at the door, this is the best deal on Pride Day and walking distance from the parade.
8. Go see City Hall light up at night in the rainbow colors.
9. Get up to date on the "Alphabet Soup". It's not LGBT anymore. The latest is LGBTQQIA, which stands for Lesbian, Gay, Bisexual, Transgender, Queer, Questioning, Intersex and Ally. By the way, Iron Horse is an ally.
10. Make sure you have your Rainbow Cuvee chilling at home. You'll be ready for it when you get done.
The idea of Rainbow Cuvee is thanks to our friend and Direct to Consumer expert, Sonyia Grabski, inspired by the beauty of Gay Pride Flags fluttering in a June breeze.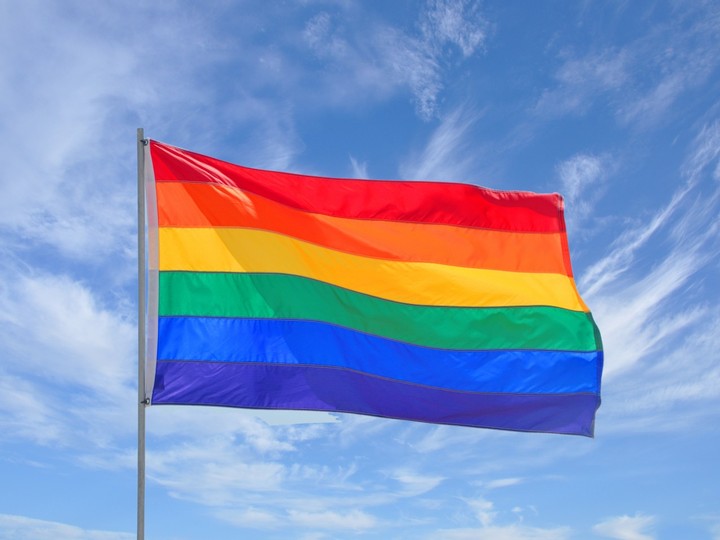 The strong symbol and graphic direction provided the official colors which were carefully integrated with the Iron Horse brand by our label designer Mark Berry.
Mark presented six design variations to start the process. And in playing around with print techniques, our team discovered the option of an iridescent foil on the rainbow border. This element adds the festive and dynamic feeling that we wanted to convey the delicious flavors within and the larger message of our times.
For an insight into the design process, check out these interesting photos, showing the embossed base colors and the final foil stage.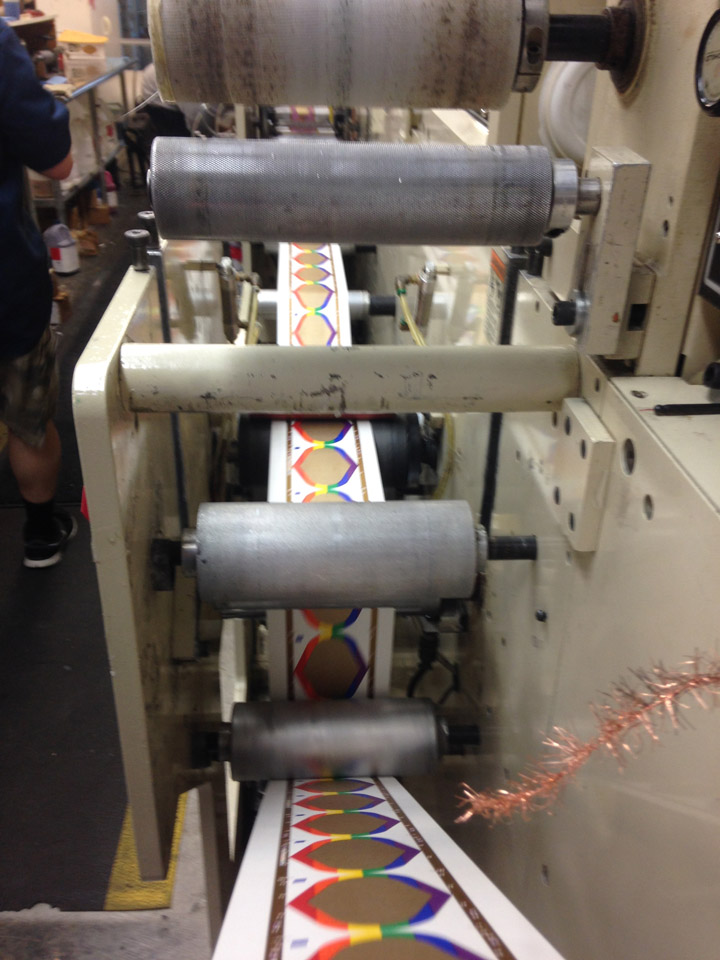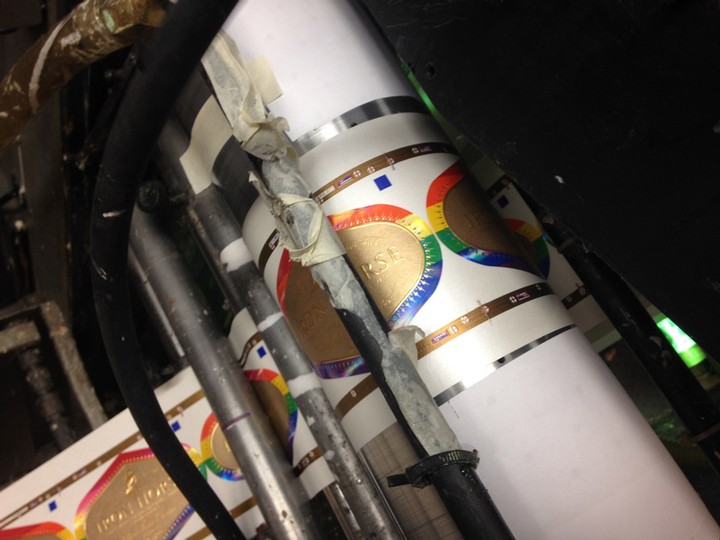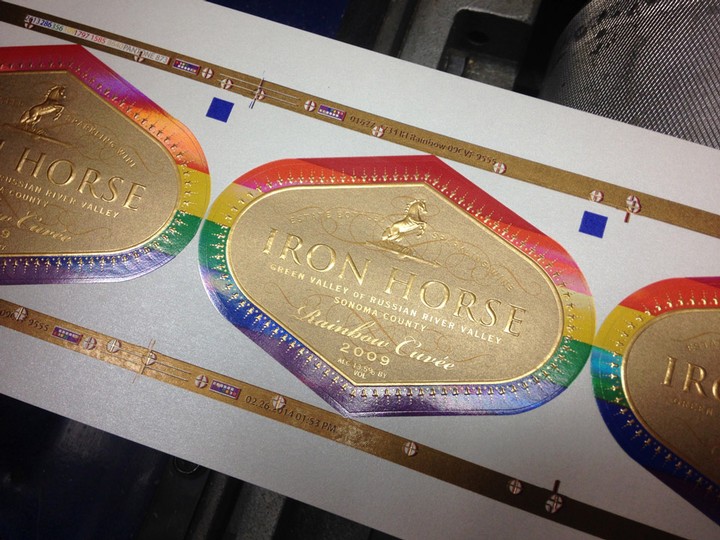 Supplemental Reading for those who like a little FAQ FUN:
The Betsy Ross of the Rainbow Flag was San Francisco designer Gilbert Baker. It was first unfurled in 1978 at the Gay Freedom Day Parade. Legend has it that Baker was inspired by Judy Garland singing "Over the Rainbow" and the Stonewall riots that happened in New York shortly after Garland's death.
The world's largest Pride celebration is in Sao Paulo, Brazil.
It's important to remember how much has changed in just the last decade … and exciting to celebrate that we are at a major tipping point in the march towards marriage equality, when the strength of national support has raised hopes of a Supreme Court ruling on the rights of same-sex couples to marry across the country.
Here's to the freedom of being yourself!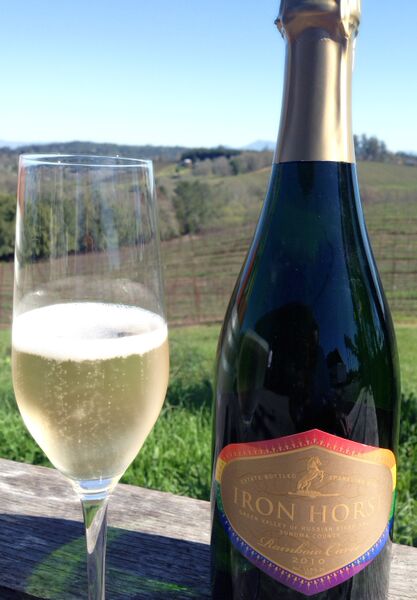 Surfs up!
Here at Iron Horse we strive to catch every wave and today happens to be World Oceans Day - celebrated every June 8 across our blue planet. Now officially recognized by the United Nations, the date was originally proposed in 1992 by Canada at the Earth Summit in Rio de Janeiro.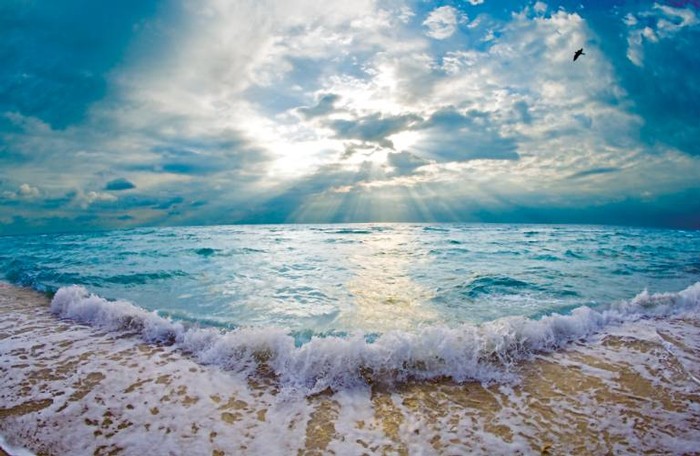 Water has been a big topic for us this year. So it should come as no surprise that we are passionate about our ocean - the "heart" of our world. It connects us, regulates the climate, feeds millions of people, produces oxygen, is home to an incredible array of wildlife, provides important medicines, facilitates trade, and is so very beautiful. It's imperative that we assume the responsibility to care for the ocean as it cares for us.
There are many ways to show some ocean love:
Cut back on using disposable plastic bags

Go to the aquarium

Wear blue

Get involved in a community beach clean up

If you are lucky enough to be near the water, dive in

Just tweeting about the day spreads the word and gets people interested

Be mindful about your food choices. Educate yourself about sustainable seafood choices starting with this piece from Chef Barton Seaver here

Leverage the Monterey Bay Aquarium Seafood Watch - a great resource
For the past five years, we've gone one step further to merge the oceans we love with what we do best. We will be toasting with our special 2010 Ocean Reserve Blanc de Blancs, which we produce in partnership with National Geographic.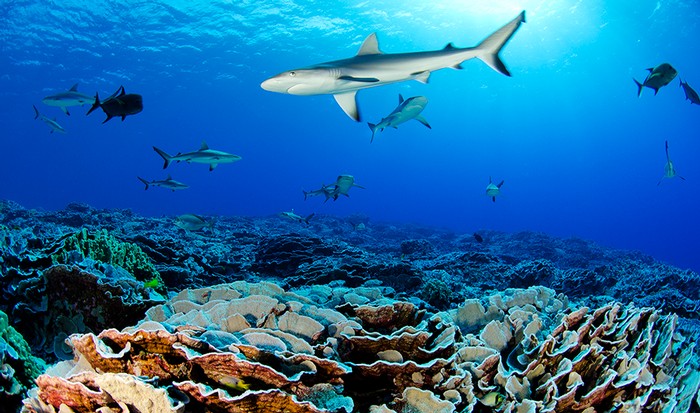 $4 per bottle goes to NatGeo's Ocean Initiative, helping establish Marine Protected Areas and support sustainable fishing around the globe. It is a great source of pride that our contribution comes to about $220,000 in five years ... and counting.
The first vintage was welcomed with the inspirational Barton Seaver. As explained in this 2010 article

here

, the National Geographic fellow came to taste with us.
In one video, Barton elaborates on the nearby ocean's impact on Iron Horse "meroire"… he also conveniently presents a grill-friendly pairing recipe where sustainably farmed seafood appropriately takes center stage. The must-watch video is here.
Barton was an ideal partner in the creation of this cuvee and his words on the topic encapsulate the larger mission of our efforts perfectly:
"The oceans are in all of us and are in all that we hold dear. The wine with which we celebrate World Oceans Day was in fact grown in deposits of ancient marine life, the juice of the grapes itself a product of our oceans and a testament to the power of the oceans to sustain our reality."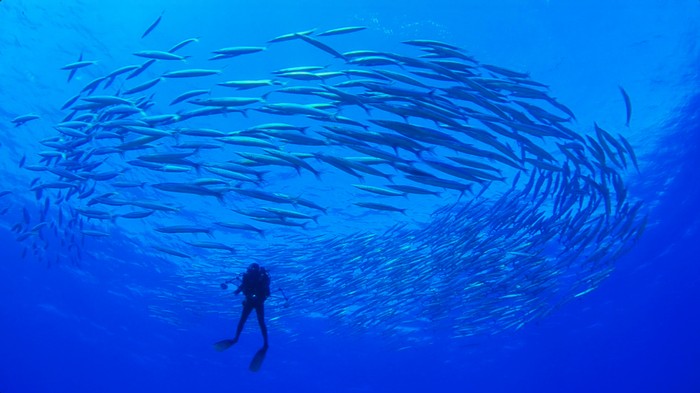 In fact, Barton believes how we eat and drink is the first step towards environmental responsibility. He has been known to explain, "Deliciousness is the first line of environmentalism." And of course the ocean plays a major role in our signature Iron Horse winemaking. The nearby Pacific (only 13 miles as the crow flies) is the driver of our special microclimate that allows us to make unparalleled Sparkling Wine with bright acidity and brilliant aromas.
Today, take a moment to meditate on the ocean's role in everyday life.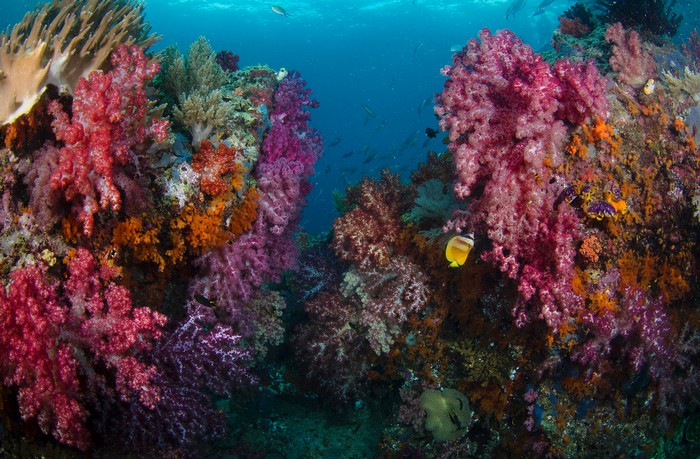 Ocean Day Fast Facts:
Oceans cover three quarters of the Earth's surface, contain 97% of the Earth's water, and represent 99% of the living space on the planet by volume

Over three billion people depend on marine and coastal biodiversity for their livelihoods

Globally, the market value of marine and coastal resources and industries is estimated at $3 trillion per year or about 5% of global GDP

Oceans contain nearly 200,000 identified species, but actual numbers may lie in the millions

Oceans absorb about 30% of carbon dioxide produced by humans, buffering the impacts of global warming

Oceans serve as the world's largest source of protein, with more than 2.6 billion people depending on the oceans as their primary source of protein

Marine fisheries directly or indirectly employ over 200 million people

As much as 40% of the world oceans are heavily affected by human activities - pollution, depleted fisheries, and loss of coastal habitats
As you digest these bubbly fast facts do what Mother Nature would want…. pair them with a special bottle of bubbles. Each sip of 2010 Oceans Reserve Blanc de Blanc is made even more wonderful with the knowledge that you're donating to a beautiful blue cause.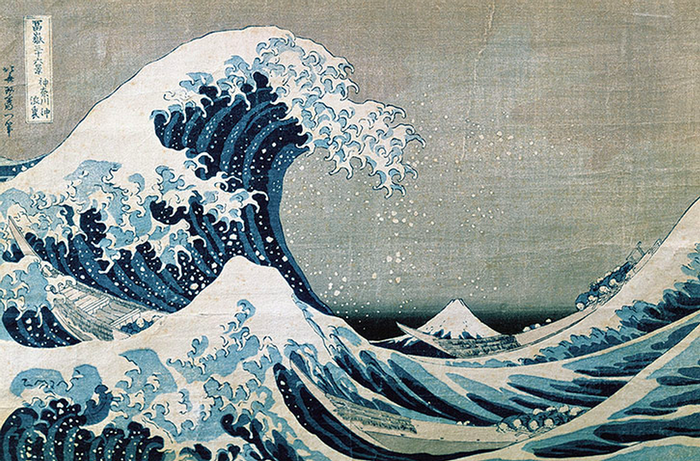 Resources:
World Oceans Day Organization here
Q&A with National Geographic Explorer-in-Residence Enric Sala here
Bio of Barton Seaver, chef, author and National Geographic Fellow here
The National Geographic webpage dedicated to our Ocean Reserve Sparkling here
Iron Horse being served this week at National Geographic's Explorers Symposium in Washington, DC. Event details here

Wine is fashion in many ways. There are clear trends.
Right now, bubbles are "in". And we are enjoying every minute of it!

According to Tim Fish in the upcoming June 15 issue of Wine Spectator:
"This is an exciting moment for California bubbly. Sales have jumped in recent years, and the state's producers continue to push the envelope on quality, developing new niche bottlings while preserving their reputation for value."

The consumption figures above from the California Wine Institute are are real through 2013. We then continued upward with our "expert extrapolation" that we will cross the 20,000,000 case mark this year.
This surge has several contributors. One is Prosecco. For many, that fruity, user-friendly Italian wine is a gateway to more complex bubbles.
Another is the mass appreciation for handcrafted, small batch drinks across the board in categories like wine, beer, cider, and spirits. Two representative examples are limited edition Iron Horse cuvees:

2010 Summit Cuvee

&

2010 Rainbow Cuvee

.
Summit Cuvee commemorates the unprecedented free-climb of the Dawn Wall of El Capitan in Yosemite National Park, California - the realization of a dream and an inspiration. Only 300 cases have been produced.
Rainbow Cuvee celebrates marriage equality. This is our second vintage of this special, small production bubbly. We are very proud that the inaugural release was served at the White House LGBT reception last June. Total production is just 250 cases.

Rosés are a special niche. Ours is very striking, both in color and taste. It's a dark rose, bottled in clear glass. Originally awarded 93 points by Robert Parker, the 2007 vintage now has six plus years less aging. The most recent disgorging is 5/4/15.
Serious fans increasingly call for ultra brut or no dosage, like our Brut X, which is a 500 case production.
Most exciting to me is the breadth of interesting bubblies today. Not just Grande Marques, and even beyond Grower Champagne, the next "big thing", according to Wine & Spirits Magazine is "Somm Sparklings."
Wine & Spirit's Associate Publisher Samantha Groseth has this to say on the topic:
"Some of the most interesting intelligence we gather from our Annual Restaurant Poll comes in the wines that most excite sommeliers. In 2015, we heard a lot of chatter about sparkling wine, and not just grower Champagne — sparkling wine is on the minds' of America's sommeliers, whether it's from the Loire, California, Finger Lakes, Italy or Jura."
Iron Horse was included in this category at the debut Somm Sparkling Table at Wine & Spirits' annual Top of the List Tasting. A true honor. There were about a dozen to taste, right next to the Grand Central Oyster Bar station - Herman Wiener Blanc de Blancs no dosage, from the Finger Lakes, which is poured by the glass at NoMad, Gruet from New Mexico, Raventos, Domaines de la Berjorie and Baumard, both cremants de Loire, Murgo Etna Rosso, from Sicily, that was very unusual, Banfi, La Marca Prosecco and La Spinetta Moscato d'Asti.
It was Iron Horse and Roederer Estate from California. Ours was certainly the most fun table at the tasting.





Going back to Tim Fish's article in Spectator, Tim makes the point that the bubbly business is increasingly year-round:
"Many people think of bubbly in connection to Christmas and New Year's Eve, but it's also enjoyable as a summer drink. Sparkling wine has always been about summer for me."
My family and I are very proud that Iron Horse ranks among Tim's personal favorites on his blog.
IRON HORSE 2010 Classic Vintage Brut, Green Valley of Russian River Valley, $42. 91 points. Supple and richly styled, with tart apple and spiced hazelnut aromas leading to Meyer lemon, brioche and zesty cinnamon flavors.

IRON HORSE 2010 Russian Cuvee, Green Valley of Russian River Valley, $42. 90 points. A plush style, with a lingering hint of sweetness balanced by solid acidity. Offers accents of ripe Meyer lemon, toasted cinnamon and almond brioche

IRON HORSE 2010 Wedding Cuvee, Green Valley of Russian River Valley, $42. 91 points. A serious bubbly but fun to drink with lively and floral raspberry flavors.

More and more people now think about bubbly as a wine … to be enjoyed year round with food. As we like to say here at Iron Horse: #notjustforbreakfastanymore.