Iron Horse
Blog

With so much happening around us, there is something very centering about focusing on harvest.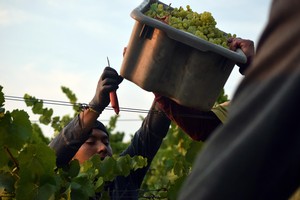 Photo: David Munksgard
All the fruit for Sparkling and Pinot Noir has now been picked. We will probably be done by the end of this week, which seems very early, but remember, our harvest started on August 4 for bubbly, so, that's a month … and this weekend's heatwave accelerated everything.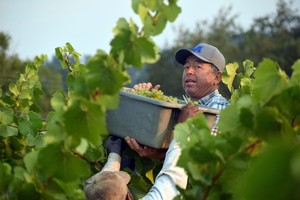 Photo: David Munksgard
So far, Vintage 2017 is all about extremes – even just speaking climatically, we went from extreme drought to record rain fall to record breaking heat. This weekend is certainly one for the record books. It was 106 degrees in San Francisco Friday. 70 degrees here on Saturday at 5am. That never happens.
Extremes always lead to more work. And I could not be more proud of our vineyard and winery crews. This is the first vintage for our new Assistant Winemaker Megan Hill. It has certainly been challenging, but her smile speaks volumes.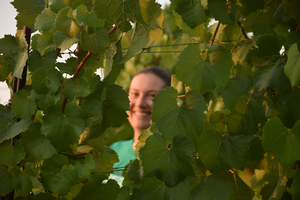 Photo: David Munksgard
It's hard to pry a quality assessment of the vintage out of my brother Laurence and our winemaker David, but I spied a hint on a sample of Chardonnay free run juice. The labels says "F-Low" (for the lower part of block F on the Estate) – "the beginning of a great BdeB (Blanc de Blancs)."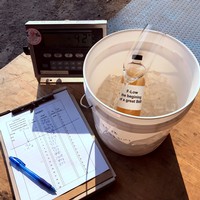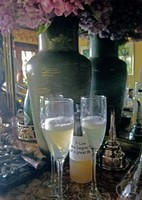 Photo: LG Sterling
Free run juice straight out of the press also makes a delicious Sparkling cocktail, which you can only have here at Iron Horse and only this time of year. We call it the "Sterlini".
One of my favorite though little-known quotes is from (I believe) JFK, talking about something he learned playing touch football, "When you see blue sky, go for it."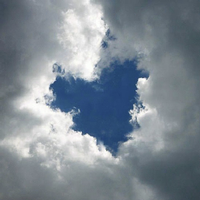 In that spirit, Happy Labor Day! I hope you are celebrating with the fruits of our labor and join us in sending all of our positive energy to our many friends and my cousins Rand and Pamela in Houston.
As harvest draws near, the excitement grows and grows; not just with me as the winemaker, but with everyone here at the winery.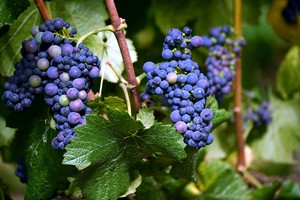 Photo: Elieen Vasko
You know harvest is nigh when we have veraison, i.e. when the grapes start taking on the color you see at harvest. Pinot Noir starts off green, then turns purple. Chardonnay starts off green, then turns a pretty, translucent, straw gold.
Photo: David Munksgard
Other early indicators include the Naked Ladies ...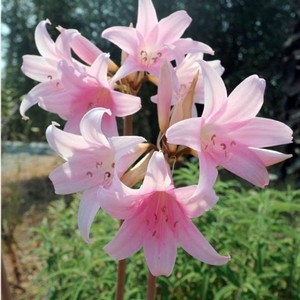 Photo: LG Sterling
... and the onsalught of squash.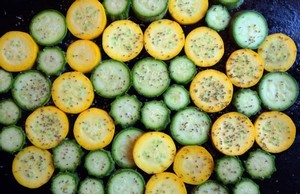 Photo: LG Sterling
Here in wine country, vineyards are everywhere. Even if you are not involved in the wine world, it is hard not to feel the anticipation. My neighbor, a senior airline pilot, noticed the changing color of the grapes on his daily commute, prompting him to knock on my door to ask when I thought harvest might begin this year.
On Wednesday (July 26) we did our very first vineyard grape samples. This is when we randomly pick a cluster here and a cluster there, then mash them up in a bucket. The juice is then tested for Brix, or percent sugar. Based on this sample and general observations, I'm holding by my prediction that we'll start the second (or possibly third) week in August.
All the winter rain along with late spring rain gave our vines a huge gulp of water. The vines reacted by growing more leaves than I've ever seen in my career. Too many leaves cause shading of the grapes as well as raising the humidity in the fruit zone - conditions perfect for mildew and bunch rot. I want beautiful, fully mature grapes that are free of those ugly things. The best option is to remove that excess foliage, open up the fruit zone and allow fresh air in. This is done by vine hedging mechanically as well as removing lateral growth and individual leaves by hand. It's a "bunch" of work, but so worth it. The vineyards are looking really good. The crew has been working very hard; they are my heroes.
Wish us luck!
David Munksgard, Winemaker

I hope your summer is going swimmingly. Ours got off to a scorching start with triple digit temperatures, shattering heat records going back a century. This, coming off the wettest winter on record, after five years of extreme drought.
Taking it all in stride, our best advice for beating the heat is of course multiple bottles of bright, crisp bubbly. Summer Pro Tip #1: The fastest way to chill bubbles is in an ice bath – half water, half ice. You need to fully submerge the bottles. You can put the bottles in plastic bags to preserve the labels.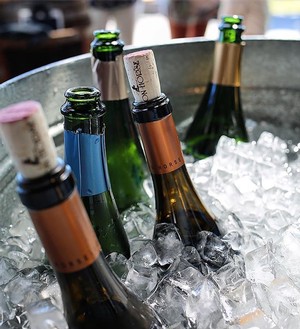 Photo Shana Bull
100 plus degree days are extreme for us in cool, foggy Green Valley. And, as you can see in the photo above, when the temperatures soar, we put our Pinot on ice as well. Summer Pro Tip #2: Pinot Noir volatizes and tends to shows more alcohol if the bottle gets hot.
Fortunately, in the vineyard, the grapes held up remarkably well, thanks in large part to having sufficient water from the abundance of rain we received this winter. Amazingly, people were snow skiing in Tahoe July 4th weekend. We still have water trickling in Green Valley Creek. And I have never seen the hydrangea so exuberant.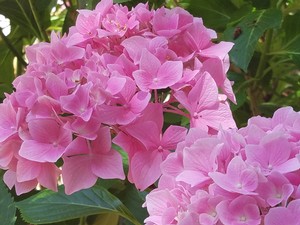 On the flipside, all that moisture gave us massive leaf growth, trapping humidity as high as 85% in the area around the grapes, which could cause mildew and rot.
Our job has been hedging the vines, removing lateral shoots that grow off the main shoots, cutting back the canopy, and hand pulling off individual leaves to allow air to circulate through the vines.
Additionally, a bit of sunlight filtering through to the clusters heightens fruit aroma and flavor development.
This photo shows the great job the vineyard team is doing, removing leaves from the morning side of the vines. Morning sun is softer… less likely to cause sunburn.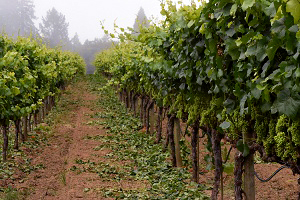 Photo David Munksgard
Mercifully the cooling fog has rolled back in … restoring our signature summer weather pattern of the sun breaking through at about 10 am, usually in time for the Tasting Room to open. Then the fog slowly lifts to reveal Mt St Helena on the horizon. It's a show we love to put on every day during the growing season.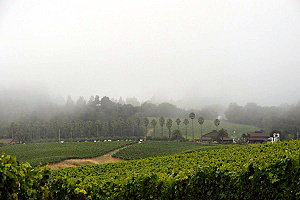 Photo David Munksgard
Summer Pro Tip #3: Best to wear layers when you come to taste with us.
I hope you have had a chance to try our 2013 Summer's Cuvee. It just went out in our July Wine Club shipment and is as as much a taste of the season as tree ripened peaches.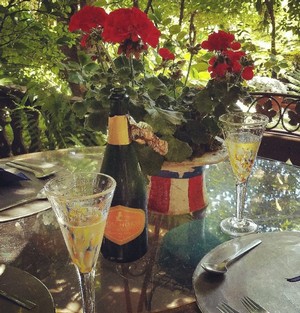 I hope you are planning on coming to our Summer of Love Garden Party exclusively for club members on Sunday August 6 at my parents' home, where you will get to see the hydrangea I was bragging about above.
Sunday September 10 is our annual Make Your Own BLT Party in the vegetable garden behind my house. We are growing 290 varieties of tomatoes this year.
And, we are planning a Wine Club Appreciation Soiree on Saturday evening September 23. Complimentary tickets for up to 150 guests will be available by a Willy Wonka style lottery. To enter, please go to our events page on this website. Your Golden Ticket awaits.
Summer Pro Tip #4: For tastings, please make advance reservations here.
The entire Iron Horse family joins me in sending our very best wishes,



Hey June 🎵,
l am very proud to be flying to London for the prestigious Decanter Magazine "Exploration of International Sparkling Wines" - initially a PR and marketing dream, now tragically a point of pride in defiance of terror.

My heart goes out to the families and loved ones of the victims from Saturday's attacks. As the Brits say: Keep calm and carry on.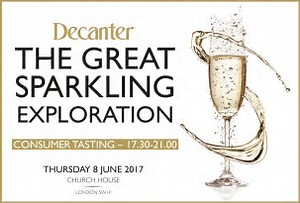 You can click here to see the catalog. Iron Horse and Schramsberg are the two American producers.
By my way of thinking, once in London, I am half way to Africa. So, I am going to see our cousins, the mountain gorillas in Uganda. It is thrilling to get a notification from the airline that says: "Your flight to Entebbe is approaching ..."

I am told it will be a very emotional experience - primate to primate. Gorillas are, after all, family. We will be tracking them on foot from a base camp in Bwindi Impenetrable Forest. There are just 600 left in the wild.

Also very exciting, our Estate Chardonnay, Pinot Noir and 2013 Ocean Reserve Blanc de Blancs are being featured at National Geographic's Explorers Symposium in Washington DC.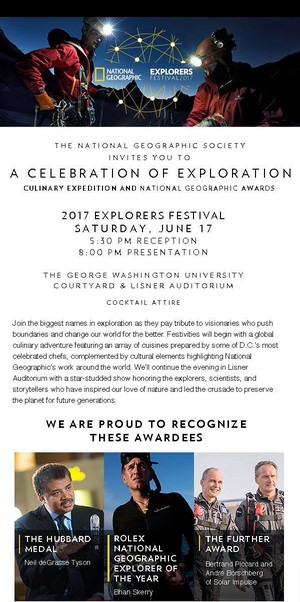 Here at home, we've had bloom ... and now grapes, which over the course of summer will size up and become filled with delicious flavors.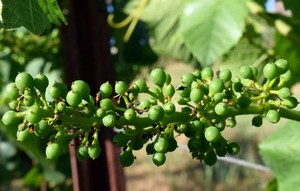 photo: LG Sterling

We are bottling the 2016 Sparklings to be laid down for the next three, four and in the case of Joy! at least 12 years en tirage. In the meantime, we are releasing our first wine from vintage 2016 - our very delicious 2016 UnOaked Chardonnay.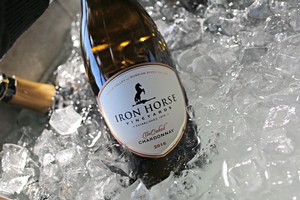 photo: Shana Bull
The timing couldn't be better as we have been sold out of the prior vintage for months.
We have some fun events coming up:
World Oceans Day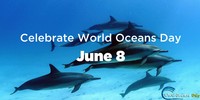 They say the ocean deserves its own day; we at Iron Horse like to add that the ocean deserves its own bubbly! Please join us in a toast with our 2013 Ocean Reserve Blanc de Blancs. We are offering a complimentary tasting for everyone who comes to the Tasting Room wearing blue on June 8. Remember, we are "by appointment" for tours and tastings.
Ocean Reserve is a special limited production Sparkling Wine created in partnership with National Geographic. $4/bottle goes to help restore the ocean's health and abundance.

Summer of Love Garden Party, exclusively for Wine Club Members


Please join us Sunday August 6 for our annual Wine Club garden party at the home of Iron Horse co-founders Audrey & Barry Sterling. This year we are celebrating the 50th anniversary of the Summer of Love, so be sure to wear flowers in your hair. 11a to 1p. Limited to 60 guests. Club Members price $50/person.
Share the love (and a glass or two of 2013 Wedding Cuvee) with Audrey & Barry as they celebrate their 65th wedding anniversary. Click here for more details.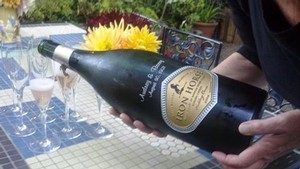 A very special toast! And all best wishes,


It has been a very buzzy month.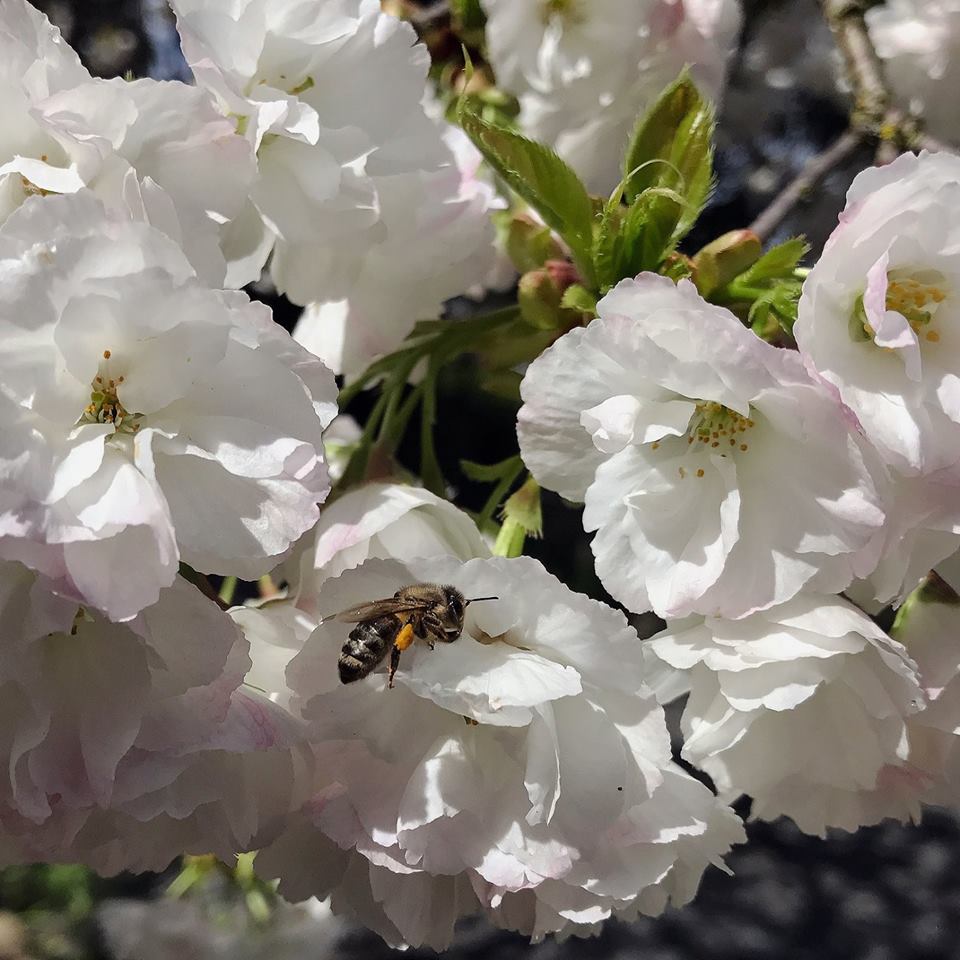 Photo LG Sterling
As I'm sure you've heard, the California drought is now officially over for most of the state. Certainly in our part of the state. Look at how green it is: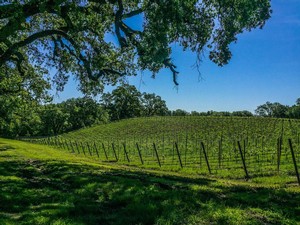 Photo Eileen Vasko
We have had a biblical amount of rain. And while I thank you very much for your prayers, you can stop now. We've had enough. (Goes to show, we farmers are never happy. First its drought and then we're complaining about deluge.)`
The recovery is not yet 100%. There are parts of the state that are still in drought mode, most notably at the heart of California agriculture - Fresno, Kings County, Tulare and Tuolumne, where diminished groundwater levels still require a need for emergency drinking water.
Water allocations went back to 100% for agriculture, but for many farmers that news came too late. Just a month ago, they were told to expect 65% … and so they planted accordingly. Unfortunately, with farming, it's not just turning on or off the tap.
Hopefully a long, slow, steady snow melt will help replenish the acquifers and while mandatory conservation measures have been lifted, hopefully we Californians will not go back to our wanton ways.
For now, I am digging the sunshine, as are the vines, which couldn't look more beautiful ... and the roses, which are just starting to pop along the fence as your drive onto the property. These beauties are climbing five stories high in the tree in front of my house.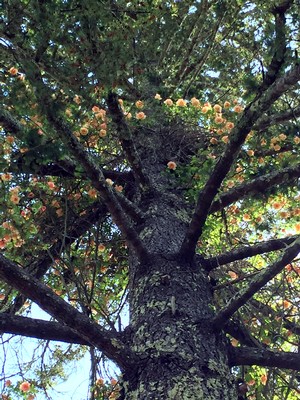 We had a very rewarding experience when the Dept. of Fish and Wildlife released 84,000 baby cohos from our bridge into Green Valley Creek, a project Laurence has been working on since 2004. "Our" creek is deemed critically important for the salmon and it is great that Laurence and my mother just happened to be driving by so they got to see the release ... my mother from the car and Laurence up close with his camera.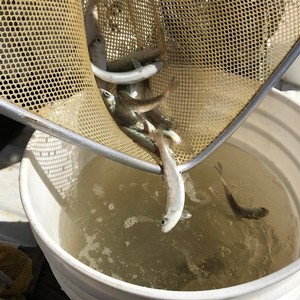 Photo LG Sterling
Clearly a proud moment. By now, hopefully they are three times the size and have made it to the ocean to return in two years.
For us, there is no better way to toast Mother Nature than with the delicious wines of Green Valley. Kudos to our friends and neighbors at DeLoach, Dutton Goldfield, Freeman Vineyard and Winery, Hartford Family Winery, Lynmar, Marimar Estate and the Rubin Family of Wines for being the highlight of our Earth Day event.
I also want to thank the extended IH family for putting it together, led by our Director of Hospitality, the incomparable Dixie Buhlke.
I was honored to introduce our keynote speaker California Secretary of Agriculture Karen Ross, whose portfolio includes: food, fiber, dairy, forestry, animal welfare, pollinators, water, food safety, hunger, food waste, pests, avian flu, labor issues, immigration issues, border issues, habitat protection, trade, and climate change and contrary to common wisdom, how agriculture is part of the solution to climate change. This to me is so key. Most people think of farming as the problem. But even the almond growers, last year's whipping child, are working on innovatative, voluntary, sustainability practices.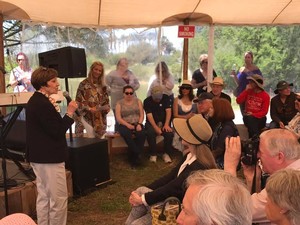 Photo Supervisor James Gore
And, how fun to introduce the Impossible Burger – a first for almost everyone there. It certainly met the cool factor, though it was a bit ironic that that we were enjoying them in an old, 1920s cattle corral. If plant based burgers are the future, then the future promises to be delicious! Especially with a glass of Green Valley Pinot Noir.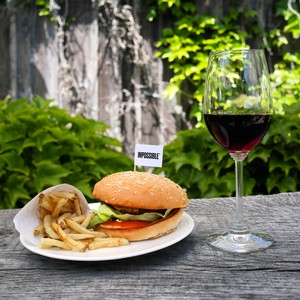 Photo Shana Ray
We staged a one day, one time only exhibit of National Geographic food photography from around the word. This was a truncated version of a traveling exhibit on The Future of Food.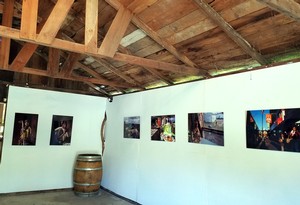 One of the most poignant images showed a New Jersey family of four in their home surrounded by a year's worth of uneaten food.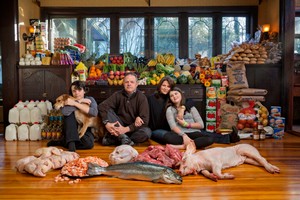 Photo Robert Clark, courtesy National Geographic
Sadly, 40 percent of the food in the U.S. is wasted – enough to feed 25 million people, at a cost of $218 billion a year. 21 percent of our water is spent growing, processing, transporting, and disposing of food that is never eaten.
One brilliant solution is to embrace misfit fruits and vegetable, so called "ugly" produce that get left in the field, or rejected at the store level for any imperfections. We had Imperfect Produce on hand serving fresh, spring "rejects" as crudites.
All edible leftovers from our event were distributed to those in need by the food sharing app Copia, whose 27 year old founder and CEO Komal Ahmad gave an inspiring talk about starting her organization while she was in school as a way to get perfectly fine food that was going to waste at the UC Berkeley dining hall into the hands of the homeless in People's Park. Calling hunger "America's dumbest problem", she is on track to feed 1 million people.
The music was great - Ronstadt Generations, led by Petie Ronstadt – Linda Ronstadt's nephew, representing five generations of musicians.
The beneficiary this year was the nonprofit organization Sustainable Conservation, based in San Francisco, whose mission is uniting farmers, environmentalists, regulators, scientists to work together to help solve California's toughest environmental challenges.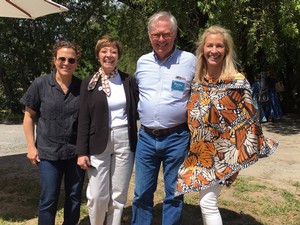 Chef Traci des Jardins, Karen Ross, Stacey Sullivan of Sustainable Conservation, Joy Sterling. Photo Sarah Stierch.
For a very good newspaper account, click here.
For me, the big take aways were:
Waste not
Wield power as businesses and consumers to guide government
Every day is Earth Day

I am very proud of this interview on the California Grown website for their "Meet a Farmer" series, posted last week. I hope you will read and enjoy it. It is all about who we are.
MARCH 10, 2017
Meet a Farmer: Joy Sterling of Iron Horse Vineyards
Meet Joy Sterling, CEO of Iron Horse Vineyards in Sebastopol, CA. As a second-generation farmer, she's proud of the wine her family's vineyard produces. Learn more about her, why she says agriculture is in her DNA and how wine has become her passport in life!
CA GROWN: Tell me about the history of the company and what your role is.
Joy: My parents bought Iron Horse Vineyards 41 years ago in 1976 and we are a completely estate-bottled winery, so we use our own grapes exclusively. We make Sparkling Wine, which is what we're best known for, Chardonnay and Pinot Noir.
CA GROWN: What does a typical day look like for you?
Joy: No two days are alike. Right now from a farming standpoint, we are just getting bud break in the vineyards, so that's a very exciting time even though it's a little early for us. So we're rushing to get the pruning done as quickly as we possibly can and then we'll be on alert because we're subject to frost as late as June 1.
We have some new releases that I'm excited about for spring. On March 20, we're going to release a new limited production Sparkling Wine called Spring Rose.
I'm also working on a major event called Celebrate Earth Day in Green Valley, which will take place on Sunday, April 23. The keynote speaker is California Agriculture Secretary Karen Ross. The theme of the day is the Future of Food. There will be eight wineries from Green Valley, which is our special growing area, pouring delicious Pinot Noirs and Chardonnays. We've enlisted a Silicon Valley start up called Copia, a phone app that restaurants and events can use to get volunteers to come and pick up any excess and leftover food and get that to people in need instantly.
CA GROWN: What are you most proud of that your winery has done or participated in?
Joy: There are so many things, but what started it was the historic Reagan-Gorbachev Summit Meetings in 1985 that ended the Cold War. As you can imagine, to this day, my family takes complete credit for ending the Cold War. It's the pillar of our prestige and incredible point of pride for us.
Another was New Year's Eve 1999. The White House ushered in the new millennium with Iron Horse wines. They've been served at Supreme Court dinners, to the Queen of England and the President of China. And we make a special cuvee in partnership with National Geographic, which the State Department has served on a number of occasions called Ocean Reserve. We give $4 a bottle to National Geographic's ocean initiative to help established marine protected areas and support sustainable fishing around the globe.
CA GROWN: What are some ways your company gives back to the community?
Joy: In addition to the National Geographic partnership and the Earth Day event, we contribute to charitable organizations and I serve on the State Food and Agricultural Board, appointed by Jerry Brown.
CA GROWN: What drew you into the farming profession?
Joy: I am very lucky that it's a family business. Before I joined the winery, I was a journalist for 10 years. When I had my annual review with my immediate superior at the time, he told me I was right on track to be just like him and I went home and cried. The last thing on earth I wanted to be was like him and so there I was with a decision to make. I came home and started off doing sales and marketing in 1985 and I became CEO in 2006.
I pinch myself every single day and I don't take any of this for granted. Our winery is so incredibly beautiful and I am absolutely 100% certain that the deliciousness of our wine is a result of the grapes knowing they're growing in such a beautiful place.
I also believe that as Californians, it's part of our DNA to have a love of the land and an inclination to agriculture.
CA GROWN: What are your hobbies or pastimes when you're not farming?
Joy: I'm a writer. I've written four books. I love to be outdoors. I love to hike and walk. And I'm a big traveler and adventurer. In June, I'm going to Uganda to see the mountain gorillas and I'm beyond excited about that. First I'm going to London where Decanter Magazine, which is a very prestigious British wine publication, is hosting an international Sparkling Wines of the world event. Once I'm in London, I'm halfway to Africa and I really wanted to see the gorillas, so I'm going. It's going to be a fantastic trip and I'm really looking forward to it.
CA GROWN: What advice would you give to someone who wants to become a farmer?
Joy: First of all, I encourage people to become farmers. It may not be the most fashionable thing people think about, but it is so incredibly gratifying. In the wine world, there are so many different ways to get involved, but the most important thing you can do is to just get an entry level position and learn from it. There are some wonderful learning institutions you can go to and learn about the industry and the science. Or you can gain hands-on experience too because nothing beats getting your hands dirty. That's agriculture. And the most important element in fine wine grape growing is walking the vineyards so you can be in touch with what's going on.
The thing about fine wine grape growing is that there is so much opportunity. You've got geology, you've got chemistry, you have soil science, plant science ... so many different facets.
I read a quote the other day that I really loved and it said "Someone who works with his hands is a laborer. Someone who works with his hands and his mind is a craftsman. Someone who works with his hands, his mind and his heart is an artist." There's no doubt in mind that the entire Iron Horse family is made up of artists because they put their hearts into grape growing and wine making every day.
CA GROWN: What is something that's unique about your business or makes it stand out?
Joy: I think the fact that we make sparkling wine makes us special because there are very few sparkling wine producers in California. The barriers for entry are very high because when you're making sparkling wine, you age them so long and as anybody in business will tell you, holding onto inventory is the most expensive thing you can do.
Another thing that makes us stand out is being estate-bottled and strictly using our own grapes. It's the foundation of our belief system that our vineyard is capable of producing unique, distinctive, top-quality flavors and the only thing that's proprietary to us are the grapes. That really leads our marketing concept - we make those distinctive, delicious wines so that when you wake up at 3 a.m. with an undeniable thirst for Iron Horse wines, absolutely nothing else will do.
Iron Horse is not only my family's business, but it's our home. We have three generations living on the property ranging in ages from 22 to 87. So we have a kind of "Waltons" type of thing going on, which is fantastic. We are a model of an agricultural layout in the sense that the property is crisscrossed by the natural, riparian corridors. The property is beautifully broken up and it's not wall to wall vineyard.
CA GROWN: What has contributed to your past success and what are you doing to ensure continued success going forward?
Joy: To ensure our continued success, we aren't interested in consistency at all. We're interested in doing better and better and better. At every meeting, we're talking about what we can do to take the wines to the next level. Being estate-bottled means that our growth is not in quantity, but in quality. So we have a very specific vision of making wines that speak to our home place.
CA GROWN: What's the most rewarding part of your job?
Joy: The people I meet. First of all, people who like wine are the most gracious, generous, hospitable, fun-loving, sharing type of people. I think of wine as my passport, I can go anywhere and talk to anybody and when I say I'm in the wine world, they just can't wait to talk about wine.
Everybody loves to talk about wine and part of the beauty of that is that everybody is right when it comes to wine, there is no right or wrong. We all taste differently and it's like lying on your back in the grass and looking at the clouds. You might see a horse and I might see a ship and we're both right. So it has an amazing ability to bring people together, which is why wine has historically been a diplomatic drink. It's common ground.
CA GROWN: As a California farmer, we know that you have a long list of activities you undertake on your farm to care for the land and its resources. What are one or two ways that you're most proud of or you feel are innovative ways you care for your land?
Joy: When my parents bought Iron Horse in 1976, the first thing they did was build a reservoir. As Californians, they understood that they had to have water storage. Then in 1990, my brother brilliantly entered into an agreement with the neighboring town of Forestville to recharge our reservoir with tertiary-treated water. So we're using recycled water for all of our frost protection, for the vegetable gardens, etc. Irrigation isn't a giant thing for us, but frost protection uses a huge amount of water, so we're ahead of the curve on water use.
Also, our property is bisected by Green Valley Creek which is a tributary to the Russian River and we are working with local engineers and Fish and Wildlife to restore the creek and make it better for the salmon.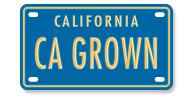 I am very excited to say hello to the sun after a February that swiftly washed away in the storms. According to my brother's stats, Iron Horse has received 41 inches of rain since January 1 – up 250% from "normal". (Normal being the ten year average.)
What that means for the grapes is anyone's guess. There are so many variables ahead. But I think it is safe to assume this will be an expensive vintage. We are going to need to catch up on the pruning.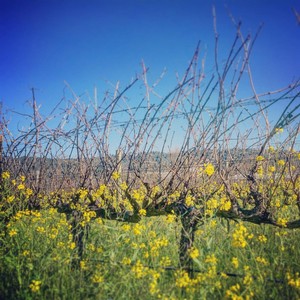 And we can expect a lot of leaf growth, which we will pull off by hand, directing the vine's energy to the grapes instead of "wasting" it on an excess of leaves.
On the plus side,
The camellias have never been more gorgeous. The ones at my parents' house are massive and covered in flowers so perfect they don't even look real.
We do not have any vines standing in water thanks to the gentle, rolling, interlocking knolls on the estate, which naturally shed water.
Our highly coveted sandy soil type, called Gold Ridge soil, provides excellent drainage.
And the cover crop which my brother brilliantly seeded between the vine rows back in November, is now lush and bright, spring green, doing its job, preventing erosion.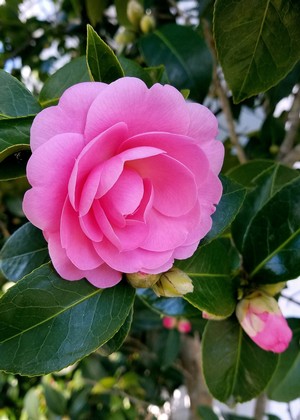 Looking ahead, we hope to be very lucky and have cold temps staving off bud break for three weeks, no big rain storms thereafter and a later snow melt in the Sierras than the past few years, ideally starting in April and slowly running through the summer as critical for our levees and reservoirs.
We have two new releases – the 2003 vintage of Joy Blanc de Blancs on March 17 and a new limited production 2013 Spring Rose, perfect for toasting the vernal equinox, which we are including in the March Wine Club shipment. Only 400 cases produced.
I am very excited about how our Earth Day event is evolving and proud to announce our first sponsors to come forward: The Turner Foundation, Breakthru Beverage, Southern Glazer's Wine & Spirits, Riedel Crystal and California Caviar Company.
The theme this year is the Future of Food. Food connects us, nourishes us, and defines us. As part of the day, National Geographic is mounting a truncated version of an exhibit which looks at how we will grow and eat in the future to meet the needs of an expanding population. Food does more than just keep us alive. It plays a central role in connecting us to the land, to our heritage, and to each other.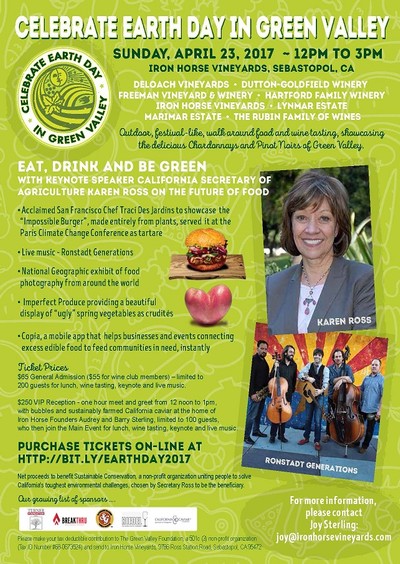 Please click here to order tickets.
Wishing you all blue skies ahead.



Greetings from thoroughly drenched Green Valley. We have received 22 inches of rain since January 1. Green Valley Creek which bisects the vineyard is a tributary of the Russian River and that whole swath of the estate is in a 100 year floodplain.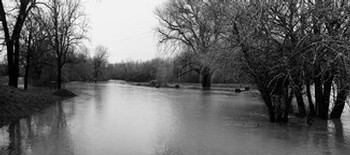 Photo: LG Sterling
For several days you couldn't see the tops of the posts on the bridge. We call that doing our part to replenish the aquifers.
Of course we need the rain. A year ago, 43 percent of the state was gripped by "exceptional drought". Now that figure is two percent. (Source: US Drought Monitor) And after 40 years here at Iron Horse we are seasoned at riding out a wet winter.
We are very lucky that our vineyards are hillside and our sandy soils drain easily. The rainbows have been inspiring. But we are going to have to hustle to get the pruning done before bud break.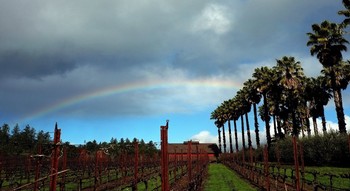 Photo: LG Sterling
January is the traditional time to report on the state of the winery and I am proud to convey that the state of the winery is strong - a soggy mess after what has seemed like boundless rain from the start, but gamely moving forward.

There are some things about 2016 I would be very happy to repeat. Number #1, our many successes as a vineyard, winery, business and family. I am privileged to get to work with an exceptional team. And, last year, in some areas, we surprised ourselves.

I smile when I think about how smoothly we transitioned to tastings by appointment on the weekends. The response surpassed all expectations. We had the pleasure of welcoming 33,000 guests here last year and the San Francisco Chronicle named us one of the top 50 Tastings Rooms in Napa & Sonoma.

Now we ask that you please make reservations on weekdays too. It truly elevates the experience. Please look at the reservation program to see how easy it is.
Some of my fondest memories of 2016 involve toasting with "Cuvee 50" for Super Bowl 50 in San Francisco, which now feels so far back in time, and "Spirit of 76" celebrating the 40th Anniversary of when my parents acquired Iron Horse in 1976.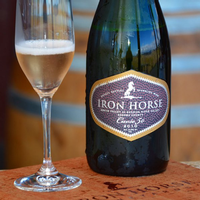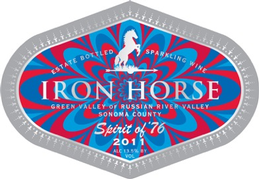 Both were one time only, limited production bubblies, never to be replicated.
2016 was in no way an easy vintage. The crop was low and there was so much uneven ripening that in many blocks we picked just half the crop - strictly the mature fruit, and then went back two three days later to pick the rest once it too had fully ripened. The resulting wines have set a new bar for us and the year will always stand out as our 40th harvest at Iron Horse.
From the beginning the goal has been to strive for the highest quality, so it is especially gratifying to see Iron Horse in the current issue of Wine Enthusiast at the same table with the very best in the world.
Looking forward, the next release of Joy! is Friday March 17, St. Patrick's Day. It's bound to be a lucky day. This will be our third time hosting a Joy! Release Tasting. So far they have been very successful. There is no doubt that the first one, last March got the most excitement because we had been out of Joy! (Joy!less) for three years. Still, the November release did extremely well and received a near perfect 98 point rating. The November Joy! was 50% Pinot and 50% Chardonnay. I say "was" because as of last night we had 18 magnums left. The upcoming Joy! is the same vintage - 2003, but Blanc de Blancs and aged six months longer. Please make reservations here.

I am also very excited about how our Earth Day event is evolving.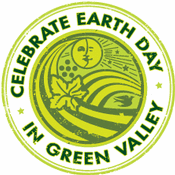 The theme is the future of food.
The participating wineries are DeLoach Vineyards, Dutton-Goldfield Winery, Freeman Vineyard and Winery, Hartford Family Winery, Iron Horse Vineyards, Lynmar Estate, Marimar Estate, Rubin Family of Wines.
The keynote speaker is California Secretary of Agriculture Karen Ross.
Acclaimed San Francisco Chef Traci Des Jardins is on board to showcase the "Impossible Burger", made entirely from plants, served it at the Paris Climate Change Conference as tartare.
Ronstadt Generations will perform live, honoring the family's musical traditions with the Southwestern and Mexican songs of their heritage blended with original material. Special guest: Linda Ronstadt.
Imperfect Produce is providing a beautiful display of "ugly" produce as crudités.
We have enlisted Copia, a mobile app that helps businesses and events connect excess edible food to feed communities in need, instantly.
I hope you will be able to join in. Net proceeds will benefit Sustainable Conservation, a non-profit organization uniting people to solve California's toughest environmental challenges, chosen by Secretary Ross to be the beneficiary.

Finally, Gung Hay Fat Choy. Saturday is Chinese New Year. And naturally we are pouring our Year of the Rooster Cuvee in the Tasting Room.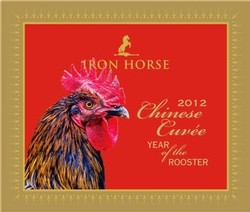 Please come join us in a toast.

Thanksgiving dinner is traditionally fraught and seems especially so this year coming on the heels of an historically bitter election. A story in The New York Times last Wednesday suggests the all out war between the presidential candidates may also lead to war at the family table. I pray this doesn't happen to you. But hosts and guests alike can stave off holiday strife by heeding some very easy to follow advice: make sure there's plenty of really delicious wine on the table, especially wines you yourself will love to drink. Thanksgiving is all about indulgence and sharing. So, why not?

Wine can be the great equalizer at the Thanksgiving table, bringing us together at a pivotal moment in American history. I encourage you to leverage this unique, conciliatory quality of wine to navigate potential landmines at your holiday celebrations.
Wine has a long and storied history of providing common ground. It's a convener. It draws everyone in. To shore up this thesis, I solicited supporting evidence from our vineyard based team and here's what they shared:
Wine is a perfectly safe topic.

It's fun! It does contain alcohol.

It's empirically proven that you always make friends when you bring the wine.

And, if you enjoy wine, you probably will probably enjoy talking about it … especially as a respite from talking politics.

A delicious wine can bridge all divides.
We traditionally start our holiday meal with a toast, which automatically brings in everyone at the table with the clinking of glasses. After a couple of sips, the social lubricant does its magic. Everyone starts to relax and communicate. The din in the room starts to rise. Laughter follows.
Each of us experiences wine in a different way. It is one of the few things where everyone is right. You taste raspberries in a Pinot … and I taste smoke and spice. It's like sitting on the bench at the winery and looking out at the clouds. I see a bear and you see a ship in full sail. We're both right. What's exciting is the sharing. It's a way to get to know someone.

Wine has intersected with politics dating back to the time of pharaohs and continues today as part of a strategy of "soft power" being deployed at the White House and State Department where the menu, the wines, the table setting are all carefully considered (see NY Times article here).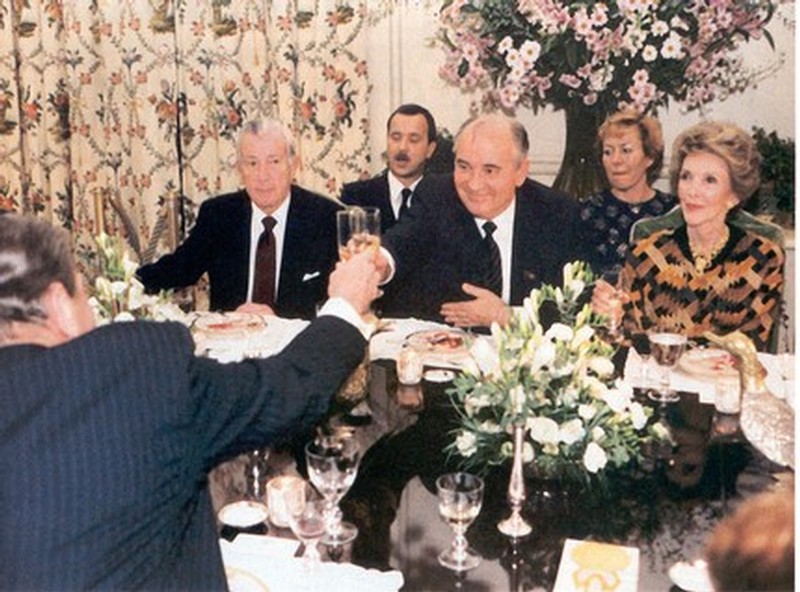 I believe one reason Iron Horse was chosen for the Reagan-Gorbachev Summit Meetings in 1985 is because of our proximity to the Russian River and that we pertain to the town of Sebastopol. Our geographic roots supplied an instant connection and something mutually agreeable to talk about. At the time, we were told that every member of cabinet signed off on the selection.
As we prepare for a memorable Thanksgiving, I want to leave you with some unifying words that you might be able to carry into a potentially challenging holiday season. Rudyard Kipling said, "Words, of course, are the most powerful drug used by mankind." Use them wisely, and kindly. With a glass of wine ever in hand.

Icebreaker Quotes:
"Good company, good wine, good welcome, can make good people." – William Shakespeare
"Strange to see how a good dinner and feasting reconciles everybody." - Samuel Pepys,17th Century England
"An iconic American Thanksgiving meal prepared by an iconic American chef (Mom, Dad, Grandma) calls for iconic American wines … " Dave McIntyre, Washington Post
Historic Thanksgiving Day Facts:
1621: The year of the first Thanksgiving, a three-day feast in Plymouth.
The holiday was originally dedicated to giving thanks for a bountiful autumn harvest.
The Pilgrims probably drank beer or even more likely hard cider.
Thanksgiving became an annual affair only in the late 1660s.
The first truly national Thanksgiving holiday was observed in 1863. President Abraham Lincoln established the annual Thanksgiving date in a bid to promote unity between the Northern and Southern states.
Every president since Harry Truman has pardoned a turkey for Thanksgiving.
Finally, for the giving in Thanksgiving, please consider our 2012 Ocean Reserve. $4 per bottle goes to National Geographic's ocean initiative, helping establish marine protected areas and support sustainable fishing around the globe.



Sending my very best wishes to you and yours for a wonderful, peaceable Thanksgiving filled with love, laughter and delicious wine.

October, besides being just a gorgeous month at home, also happens to be a prime selling month. This takes me out into the market to present Iron Horse wines ahead of the holidays. It's an annual ritual I cherish as I get to personally call on some of the country's leading sommeliers and wine buyers and hear first hand what they're thinking. This year, the word on everyone's lips seems to be "dosage." As in, "What is your dosage"?
So that got me to thinking, what's driving the interest in dosage and, as VinePair posited, "Is Dosage a Dirty Word?"

2015 Cuvee's Line-Up
The answer is obviously yes. Globally speaking, the trend in sparkling wines is skewing drier and drier. But at Iron Horse, we are taking this highly rarified aspect of sparkling wine making to a whole new level having actually very little to do with sugar.
Dosage (aka liqueur d'expedition or lex) is the finishing touch to a bottle of bubbles – a simple syrup of wine and sugar, the final step in méthode champenoise, the last addition before inserting the cork.
Dosage represents about 1% of the contents of a 750ml bottle and at its most basic, determines the degree of dryness to sweetness of the wine.
The spectrum runs from:
no dosage, which goes by various names: brut zero, brut nature, non dosé, bone dry

extra brut (defined as under .5% residual sugar)

brut level dry (.5% to 1.5% rs) the most classic and pervasive

sec, which ironically means dry in French, but denotes medium sweet, sometimes confusingly called extra dry, but is to my taste downright saccharine. The discontinued Moet White Star was a particularly popular Extra Dry style, at one time the most popular in the United States.

doux, 5% sugar.
Over the last two centuries, there has been a tendency to drink champagne with less and less added sugar. In the 19th century, champagne was drunk very heavily sweetened, with residual sugar levels varying between 5 and 10% or even more.
Today, there very few "doux" and "demi-sec" champagnes. And as a general trend in my observation even the bruts are becoming drier in recent years. Why?
For insight we contacted Rajat Parr, Partner/Proprietor Domaine de la Cote. I first met Raj as the wine director for Michael Mina's Wine Program and we first had the pleasure of working with him on crafting the inaugural Michael Mina Cuvee 20 years ago and counting.

Rajat Parr
Raj told us, "Champagnes in the 20s, 30s, 40s up until the 80s were slightly off dry. Now in the last 10 years, Champagne has gone drier and drier, it's a trend of the world. Sweeter drinks are now seen as simple or not as complex. Non-dosage sparkling wines are a la mode. "
"My pallet is all about fresh and higher acid wines. For Michael Mina, I wanted dry because I knew Michael Mina's cuisine. I was looking to make wine that was more accessible with the food. I was thinking about the guests at the restaurant and trying to profile their preferences."
To achieve this, we brought Raj in-house to participate in the process we use in creating dosage. It starts with David assembling a series of dosage trials.

Signature David Munksgard Dosage Trial -- the scientist assessing Wedding Cuvee
The dosage trials involve sitting in front of eight or so flutes. Each is filled with the same base wine, same vintage, everything being equal, except for the dosage. You may think we are talking about how many angels can dance on the head of a pin, but the stylistic differences are jaw dropping.
Says Raj, "Being involved in the blind tasting with David to taste so many different combinations and permutations of dosage, was an amazing experience … and then we celebrated at lunch with the family."
So, by our "disruptive" thinking, more important than the amount of sugar (or lack there of) is the composition of the dosage.
As David puts it "A lot of what we do has nothing to do with the addition of sugar. I'm actually adding in aromatics and flavor. Sugar has no flavor; it simply tastes sweet. What Iron Horse is doing at the very end - what dosage is about for us is a final "spicing" of the wine. This sets the style of the wine." This approach is something that not many other houses are doing -- and it's why we have come to call it Disruptive Dosage (Dosage 3.0).
Here's how David explains it:
"An easy visual to explain our process is to think about a cold glass of ice tea. To perfect it with our flavor goals in mind, we crush more raspberries or Parisien lime juice into it. In essence, we're building on the flavors that are already there to bend the wine in one direction or another.
For example, we sometimes like to add an older still wine to the dosage …. instead of sugar. Older wines have a high level of aldehydes , which are like sherry. Most of the time, when you taste sherry you would swear the wine was sweet, but actually there's no residual sugar; you are tasting aldehydes. So, instead of adding sugar, I sometimes I reach into the Iron Horse library for older wines, in bottle, aging on the cork.

Experience and enthusiasm yielding disruptive dosage excellence
If I want to make it even more fun, I can add a bit of a red wine - not enough to make it pink but maybe copper, which could add 'patina' to the wine, if that's what we're looking for.
An all-chardonnay dosage can bring brightness and a perception of youth. The most important ingredient is creative thinking.
We are adding other things at the end that have nothing to do with sugar. In that regard, we're doing something, to my knowlege, that really no one else is doing."
Here is a mini-version of a dosage tasting that you can try at home:

DIY Template
Compare our 2012 Brut X, 2012 Classic Vintage Brut and 2012 Russian Cuvee – three variations on the same base wine, each with a different dosage. We feel all three are of equal quality, making this a purely hedonistic experience. The point is to spotlight the influence of dosage.
NB For a straight up comparison, go with the same vintage across the board.
Brut X is the driest, so start there... The first two vintages were called Ultra Brut, a name I loved, until we received a very polite letter from the attorneys for the Laurent Perrier Champagne House asking us to cease and desist.
Some vintages like X is absolutely bone dry i.e. no residual sugar, which was a learning for me. I thought ultra or extra brut meant by definition no dosage, but we found that adding a few milliliters of Chardonnay and Pinot Noir gave the bubbly added refinement and polish.
Our Classic Vintage Brut is as the name implies our standard bearer in the sense that it sits at the same table with the finest bubblies made anywhere in the world, but showcasing the gorgeous fruit flavors that are unmistakably California, Sonoma County, Russian River, Green Valley and most specifically Iron Horse.
Russian Cuvée is the richest of our bubblies, but still technically a brut at 1.5% residual sugar. This has been (since 1985) and hopefully will continue to be (for all time) the cuvée favored by the White House. The tradition has been to serve it as the toasting wine at State Dinners, at the end of the meal, with dessert and prior to the evening's entertainment.
This tasting of the three bubblies - X, Classic and Russian, should be purely hedonistic. We feel they are of equal quality. It's fine to pick a favorite or love all three. The game, I mean "educational exercise," is intended to give you mental space to understand your own perspective on the dosage discourse dominating the industry.
As David will tell you, "Don't just think about the dryness. 'That's so yesterday'. We've considered the standard post-disgorgment practice and we've taken it to a whole new, exciting level."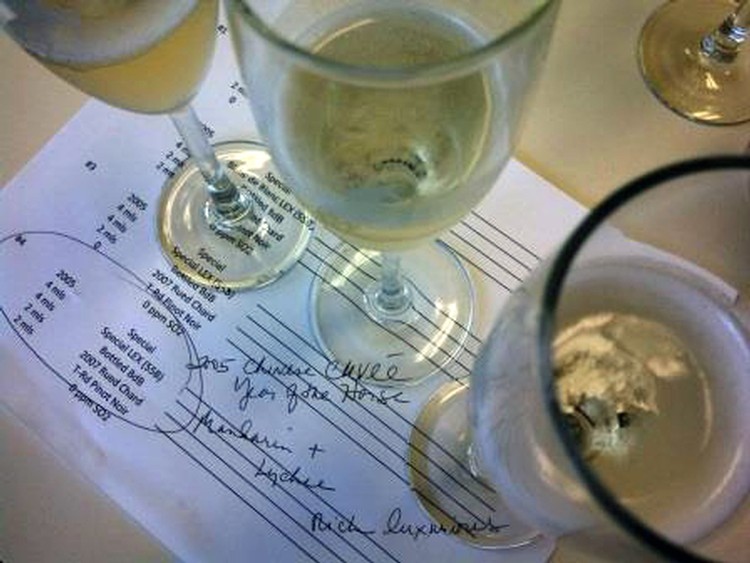 #####