Iron Horse
Blog
We're starting a monthly blog series of dispatches from our Iron Horse Winemaker David Munksgard who thoughtfully selects his favorite bottles for the uniquely fanatical wine club members in his "Winemaker's Choice Club". We're excited to share his November wine recommendations, perfectly timed as much of the country is already bundling up for winter. Find out what our winemaker is drinking and thinking as we get a propitious start to Thanksgiving celebrations with the full moon on the 25th!
*******
For the November 2015 Winemaker's Selection I've chosen a Sparkler and a Pinot Noir.
The bubbly is the 2011 Winter's Cuvee. As I write, much of the country has received an early start to winter. The Northeast has just received its first snowfall, in some places, while the fall colors were still at their peak. The pictures I saw on the Weather Channel were amazing.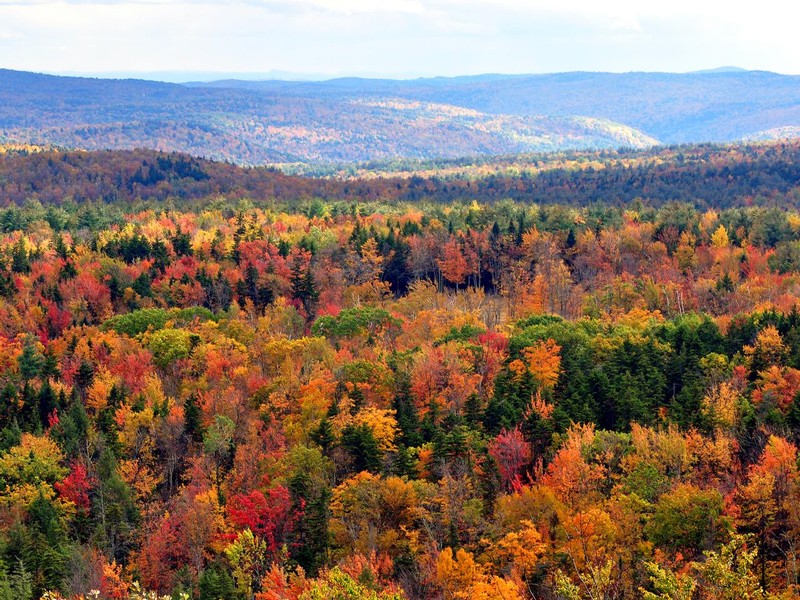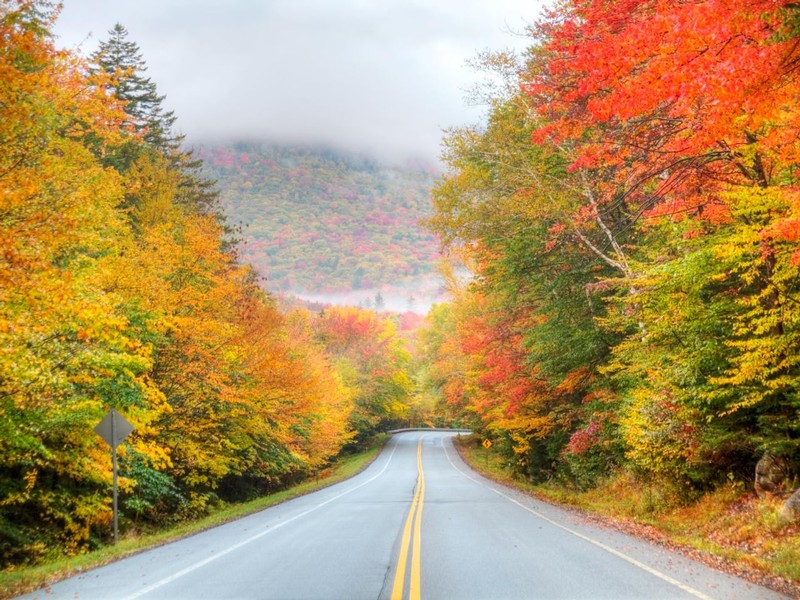 Winter's Cuvee is my vision of the perfect bubbly for cold weather sipping. The dosage for the 2011 Winter's Cuvee is unique. In order to give it a bit more of an aged tone, I made a sugar-wine syrup from 1980 Blanc de Blanc that was just disgorged off its fermentation lees (yeast). That along with a bit of estate 1987 Pinot Noir brandy gives this wine a toasty, yeasty creaminess that lingers deliciously in your mouth. Winter's Cuvee sells out very quickly every year. If you plan on doing any holiday celebrating that involves bubbly, you might want to place your orders for extra ASAP. The drinking window on this wine is from now for the next two years, if properly stored.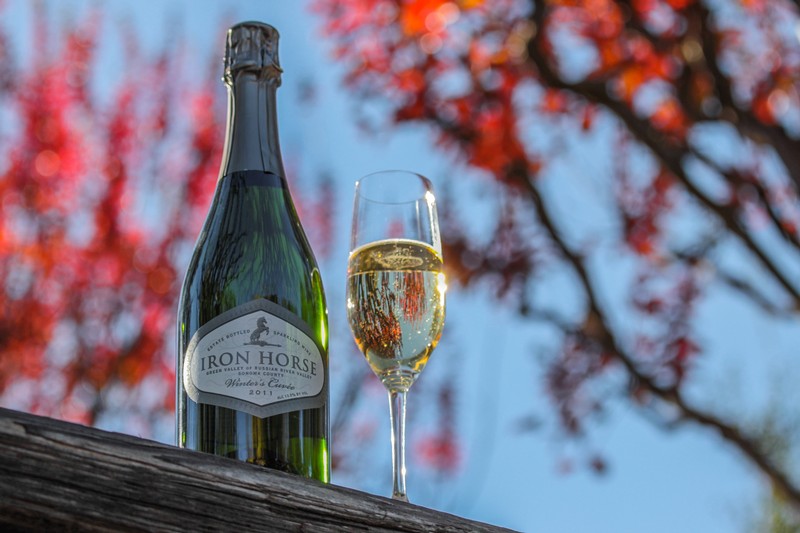 The still Pinot Noir in this shipment is the 2013 North Block. Comprised solely of the Calera Clone, this wine displays a bright red fruit focus that is extraordinary for a wine this young. Supple and brimming with ripe flavors, every sip demands yet another. Drinking window on this wine is now to the next four to five years (possibly much longer), again, if properly stored. I'm going to be enjoying some this winter, and then age the remainder for three years and try it again.
All my very best,
David

Thirty years ago this month (November 19th), Ronald Reagan and Mikhail Gorbachev met in Geneva, Switzerland for their first Summit Meeting. All of the historians agree that the two superpowers were poles apart until that moment when they clinked glasses with Iron Horse. It was amazing how quickly their relationship evolved. And for all these years, my family has taken complete credit for ending the Cold War.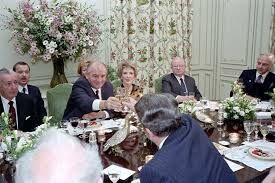 The Reagans hosted the Gorbachevs for dinner at Maison Saussure, a grey stone 18th century chateau on a 20 acre park about three miles from Geneva and just a few yards away from the lake. It was the residence of the Aga Kahn, who vacated it for the President and Mrs. Reagan.

The dinner was private. It started around 8 p.m. and was reportedly limited to just 16 people.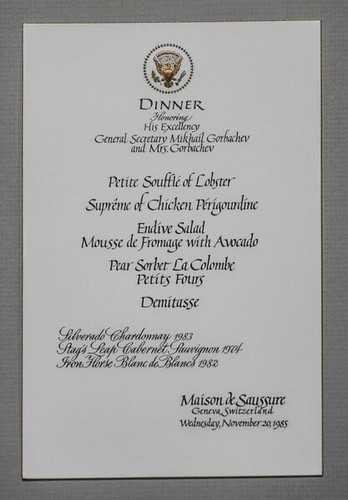 Recorded in the National Security Archive, the toasts which are now de-classified and available online, became the basis for the joint statement released the next day. Both sides emphasized that the Geneva meeting started something that would lead them to more significant steps in improving bilateral relations and the global situation, "with mutual understanding and a sense of responsibility," putting into text that a nuclear war cannot be won and must never be fought. See Document 24: Geneva Summit Memorandum of Conversation. November 20, 1985, 8:00-10:30 p.m. Dinner Hosted by President and Mrs. Reagan.
Reagan's Secretary of State George Schultz wrote in his memoire, "Nancy Reagan had orchestrated a wonderful dinner that night at Maison de Saussure. Both Reagan and Gorbachev were relaxed. They spoke with warmth in their toasts at the dinner table, and the toasts had real content. We then moved into the library for coffee."

"Arrangements for the next day were not at all settled. There would be a final ceremonial meeting at the International Press Center. The agreed statement, I thought, would shape up satisfactorily. But what would the leaders do? I said to the president and Gorbachev , 'You can't just sit there while a statement is being presented. You are the leaders. You each must say something.' I sensed reluctance. Each was hesitant, I surmised, to risk being seen on worldwide television while the other might level criticism. Agree to speak for three minutes each, along the lines of the toasts you gave at dinner,' I urged. They both knew they should speak, and each was looking for a little reassurance from the other."
Jack F. Matlock Jr. wrote in Reagan and Gorbachev, "Including private dinners [in the summit program] was built on the idea that the two leaders must not only respect each other but also like each other to accomplish [peace between the United States and Soviet Union]. It was also a signal to the bureaucracy that it was okay to be friends with the other side. We wanted to create an environment where representatives from the two sides could speak privately if we thought we had a problem rather than going to the press and having a big brouhaha. It helped reduce tensions, ultimately. Being friendly personally does not achieve everything, but it becomes a lot harder to achieve your common goals if you're not being friendly."

Matlock was the White House's senior coordinator of policy toward the Soviet Union and the one who rehearsed with Reagan prior to the Geneva Summit, playing the role of Gorbachev. He later became Ambassador to Moscow.
Iron Horse was chosen for this historic event by a Sacramento wine merchant named David Berkley, who knew the Reagans from their days in the Governor's Mansion. David became the unpaid, unsung wine advisor to the White House, consulting with the Social Secretary, the Chief Usher and the chef to pick wines to match a particular occasion, diplomatic goal and the richness of a sauce.
He recommended Iron Horse because of the quality of our wine (of course!), but also because it was perfectly "themed." The Reagan Administration paid as much attention to the "optics" as they did the issues and we fit in as an American winery, rooted in the town of Sebastopol, near the Russian River.
At the time, we were told that the wine selection had to be signed off by every member of Cabinet because it was considered such a high level diplomatic decision. And, for security reasons we were asked to ship the cases in unmarked boxes to Andrews Air Force Base.
I have always felt, though this is pure conjecture, that they chose our Blanc de Blancs because Ronald Reagan liked to wear the white hat.
The vintage served was 1983 when our first vintage of Sparkling was 1980. We were still so young. And this truly put us on the map.
It is noteworthy that the second Summit in Reykjavik, Iceland was declared a setback both by media of the day and historians … perhaps because Iron Horse was not deployed? But Iron Horse was brought back into play as the toasting wine at the State Dinner at the White House in 1987, which lead to the signing of the INF Treaty.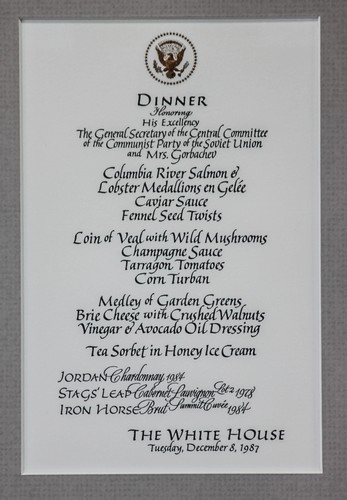 We now produce about 1,000 cases of Russian Cuvee a year commemorating what Time Magazine called one of the ten most significant events of the 20th century. To celebrate the 30th anniversary of the Geneva Summit, we are releasing for the first time, magnums of our Russian Cuvee and our Blanc de Blancs – only 40 cases are available of each.

Some people have suggested the way things are going today, we need to get back into the business of diplomacy with Russia. It does seem there are lessons to be learned from the Geneva Summit in terms of reestablishing contact after a period of tense relations between two world powers.




Here's a toast to getting Russia to the table again … with a glass.
******