Iron Horse
Blog

Bubbles in Sparkling Wine are not just pretty, little nothings. They work harder than you think.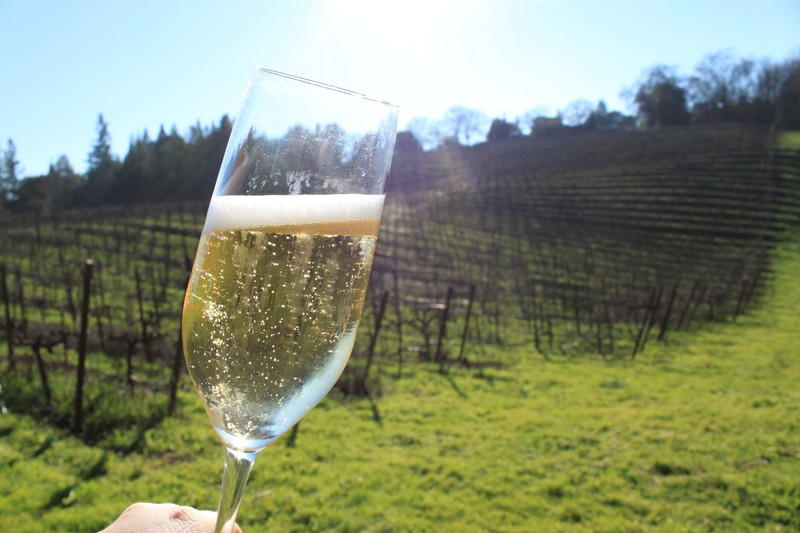 For one thing, they are not empty. The bubbles deliver hundreds of molecules to the top of the glass. When they explode on the surface, they deliver the aromas & flavors which make top quality Sparkling a truly delicious wine.
Creating bubbles is the littlest trick of nature. This begins at Iron Horse Vineyards by hand harvesting the fruit, gently pressing the grapes. We then ferment the juice completely dry, making a gorgeous blend and ultimately bottle it as a low alcohol base wine … adding a precise amount of sugar and yeast.
The sugar triggers the secondary fermentation, bumping up the alcohol by about a point. One of the natural by-products of fermentation is the creation of carbon dioxide (Co2), which normally escapes from the barrel or the tank, but for bubbly we trap it in the bottle with a crown cap, forcing the gas to dissolve into the wine creating … ta da … bubbles.
More than 600 chemical compounds join the carbon dioxide - each lending its own unique aroma and flavor quality.
The magic is in how long we age the wine on the yeast in the bottle. The longer we age it en tirage, the smaller the bubbles and the greater the finesse on the wine.
A perfect example is our 2000 Brut LD, aged for 14 years and disgorged just last month.

The yeast cells feed on the nutrients in the wine. As they become saturated, they start to die off giving back to the wine a rich, creamy texture through a chemical progress (autolysis), much like stirring the lees of Chardonnay in the barrel.
You can see the difference just holding the glass to the light. Big bubbles are called "frog's eyes". Not a compliment!
You can also feel the difference. The longer the wine is aged on the yeast, the more integrated the bubbles, the smoother the texture, the more elegant the "mouth feel."
As the yeast cells break down, they emit amino or fatty acids that coat the bubbles, so that when they launch off the bottom of your glass, they don't glom together. Instead they stay separate and travel up to the surface in streams of tiny, diffuse, gas-filled spheres.
As the bubbles ascend the length of a glass in tiny trails, they drag along the molecules of aroma and flavors which explode out of the surface.
When they burst, they release enough energy to create tiny auditory shock waves; the fizzing sound is a chorus of hundreds of individual bubbles bursting every second.
With each sip, the bubbles excite special receptors on the tongue contributing to that tingling feeling that makes bubbly so seductive.
The bubbles also serve to retain the acidity of the wine. A flat bottle will taste too sweet and out of balance.
The collapse of bubbles at the surface is even more exciting under a microscope.
According to

Gerard Liger-Belair

, a physicist at the University of Reims in Champagne (of course), bubbles collapsing close to each other produce unexpected lovely flower-shaped structures unfortunately completely invisible to the naked eye.
"This is a fantastic example of the beauty hidden right under our nose." (Source: Uncorked: The Science of Champagne, published by Princeton University Press.)
British physicist, oceanographer and Champagne aficionado Helen Czerski, explains that bubble dynamics of Sparkling Wine are the same as in the ocean, but with greater consequence. Bubbly can change our mood, but the bubbles in the ocean affect climate.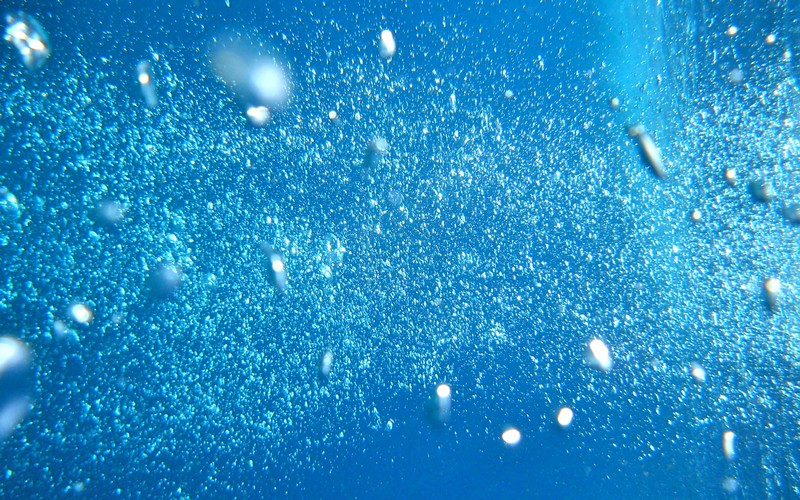 "Bubbles are little packets of gases that rise or fall as if they're on little conveyor belts," she says. They carry carbon dioxide and oxygen from the atmosphere down into the ocean, and then when they go back up again they pop and sulfur compounds from marine plants are sent upward, forming particles in the air that lead to the formation of clouds."
Czerski is studying how to detect and count ocean bubbles of different sizes to help scientists in other disciplines create more accurate models. She said that scientists have found it difficult to judge the effect of bubbles on their data for years and usually have had to add a "fudge factor" to account for them.
"For instance, bubbles ring like bells when they are formed or when sound waves go past them, and if you're studying sounds traveling through the ocean -- like sounds from whales or sonar -- bubbles can get in the way of what you're trying to listen for,"
And she adds, "A good way of getting people to enjoy my lectures on bubbles is to give them a glass of Champagne."
Her favorite "parlor trick" is to drop a few raisins into the fizz. The raisins sink to the bottom of the glass, before being lifted back to the surface by the bubbles, which then burst, sending the raisins back down again.
So, what's the best way to pour a glass of bubbly and maximize the sensory experience? A study published in the American Chemical Society Journal of Agriculture and Food Chemistry answers that question. Pouring on an angle preserves twice the carbon dioxide bubbles compared to pouring down the middle of the glass.
More scintillating sparkling facts:
Never underestimate the force of a flying cork. The warmer the bubbly, the more the pressure builds and the faster the cork flies when you pop it open, clocked at up to 30 mph.

The magnum is the optimum size for bubbly because the larger bottle retains more CO2 in the wine as it is being poured.

The white wisp of mist rising from a just-popped bottle is not carbon dioxide. That's a fog of ethanol and water vapor, triggered by the sudden drop in gas temperature when the pressure is released. (adiabatic expansion)

No need to swirl a glass of Bubbly, in fact it is frowned upon. The bubbles are already releasing the aromas and flavors. Swirling just knocks down the bubbles we work so hard to achieve.
Now let's talk about glassware.
The old fashioned flat coupe ( like the ones my parents drank from at their wedding)

has a very slow bubble engine because the bubbles don't get to rise very far. Flavour is delivered to the air gradually, but escapes from the space above the glass very quickly.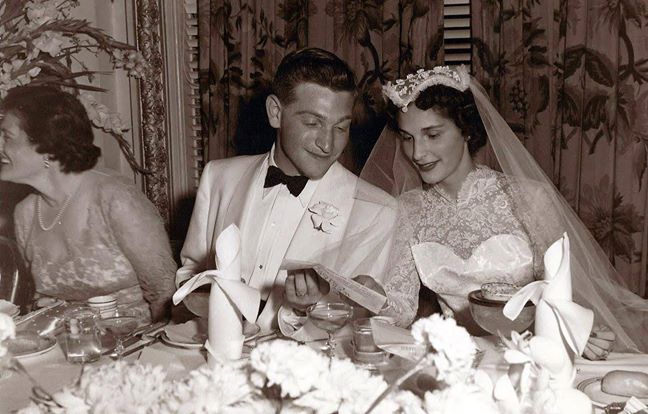 The tall thin flute has a very powerful bubble engine, delivering lots of flavour very quickly, and spitting lots of fizz upwards.
Some sommeliers like to serve champagne in white wine glasses because flutes "stifle the flavour".
The Riedel glassmakers have taken it a step further with their new "Champagne Wine Glass." President, CEO, & 11th generation glassmaker Maximilian Riedel says "the larger rim diameter enables the aromas of the Champagne to be released" and complexity to develop.
I had the honor of conducting an impromptu experiment with George Riedel, Maximilian's father, several years ago in Healdsburg. We tasted Iron Horse vintage Blanc de Blancs side by side in a flute and a Burgundy glass. In the flute, the Bubbly was bright and vibrant. In the other glass, it seemed older, softer.


Next time, I hope to try it in a glass slipper.
****

Always up for a celebration, I was very excited to learn that October 1st is the official start of the New Water Year in California. This should be greeted with popping corks and renewed optimism. First because we made it through Water Year 2015 … and second because we might just luck out with El Niño, now being ballyhooed as our "great wet hope." As I follow local coverage of rising El Niño fever (here) I encourage you to read along with me and ultimately draft your own personal New Water Year Resolution #MyNewWaterYearResolution
As a friend and neighbor says, "Here we are, enjoying Indian summer and praying for a rip-roaring El Niño to clobber us this winter. How California, to hope for a disaster to end a catastrophe!"
Photo via @Claudio Chea
Water Year 2015 has been noteworthy for several reasons:
Far less precipitation than normal in California

Temperatures far warmer than normal

A strengthening El Niño in the equatorial Pacific that some scientists believe is now "too big to fail." Find the scientific facts in last week's LA Times coverage here.
In a revised forecast released last Thursday, the National Weather Service said Northern California stands a decent chance of getting significant precipitation this winter. WeatherWest.com data points to this conclusion as well. In fact, they explain that the present track is comparable in magnitude to both the 1982-1983 and 1997-1998 events which were the strongest in the long-term record.

While forecasters have been saying this winter will likely bring heavy rains to Southern California, which is typical for El Niño, they've been less certain about the outlook for the northern half of the state. This is insight we desperately need. The state's major reservoirs are in the north, making rain and snow in that region of utmost importance to significantly bolster the state's water supplies.
The bulk of the precipitation is predicted to fall in December but mainly during the traditional rainy season from January - March. Luckily, Winter Is Coming.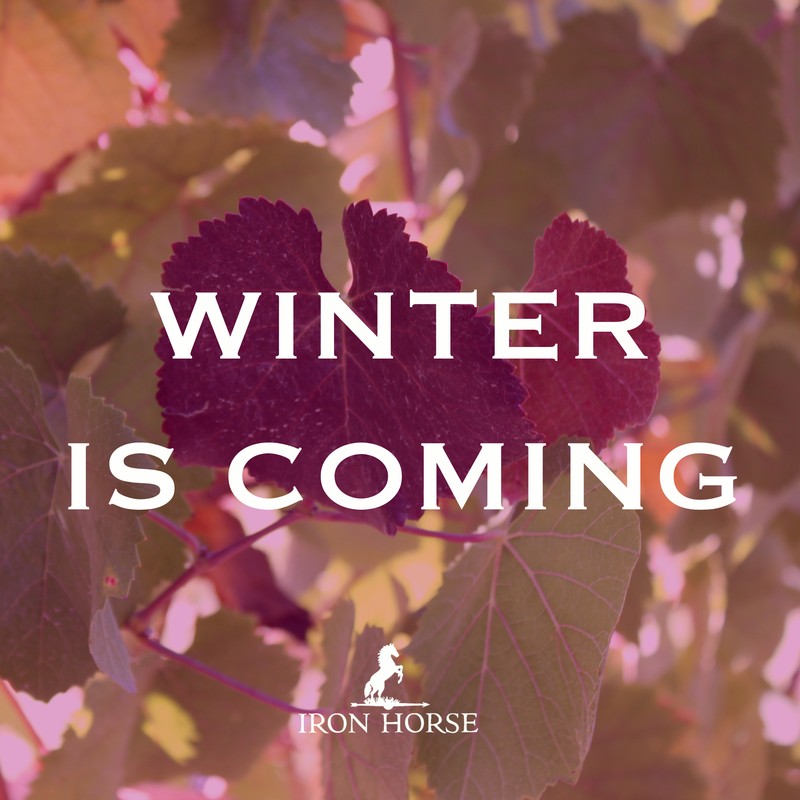 William Patzert, a climate expert at NASA's Jet Propulsion Laboratory in Pasadena, is the most optimistic and outspoken about the northern rain exposure. He's convinced El Niño will be felt in Northern California. "At this point – at this particular time – this is too large to fail," he said.
If history is a guide, California will see big snow in the northern mountains along with rain in the south, Patzert said. "The last two El Niños that were of this magnitude hosed all of California," he said. "If you look at the snowpack for those two El Niños, you had double the snowpack, too."
What's changed since the weather service's previous forecasts? Temperature anomalies in the Pacific are increasingly favorable to Northern California's rain outlook and according to Jeffrey Mount, a water specialist at the Public Policy Institute of California, the so-called "ridiculously resilient ridge," the high-pressure system that has kept rain and snow from falling on California, is finally breaking down.

Also check out this extremely cool NOAA video animation showing their weekly temperature readings of El Nino.
But Mount and Jay Lund, an engineer and watershed specialist at UC Davis, want to manage expectations. The experts point to the relative rarity of strong El Niños – just six since 1957. Their main point? We could still be left disappointed.
"We have a small sample size," Lund said. "There's still a substantial probability that we're going to continue to be in a drought next year."
So this is no time to become over confident. We must remain committed to conservation.
Here in Sonoma County, I am very proud to say the vintners have stepped up with voluntary measures to save water and help protect the Coho salmon. The Press Democrat quoted state regulators who showered Sonoma County landowners with praise. Read about the creative efforts and resulting hope for the future here.
Statewide, we Californians continue meeting the Governor's water conservation mandate. We reduced water use by nearly 27 percent during August, exceeding Jerry Brown's 25 percent conservation mandate for a third straight month.
Now we need everybody to make a New Water Year Resolution! My suggestion is that you resolve to capture and store as much rain possible. Whether it be in a reservoir, cistern or water barrels sold at the hardware store. Tip - old wine barrels actually work very well for this purpose. Share your resolutions with our us in the comments or on social media with the #MyNewWaterYearResolution
Hopefully, we will look back on Water Year 2015 as the final year of one of the state's most severe dry periods on record. And may 2016 be the year we "win" the drought (see NY Times' "How California Is Winning the Drought" here).
Many cultures mark the New Year on different dates and with special rituals. There's Chinese New Year in January-February and Jewish New Year in September. The Ancient Egyptians timed their New Year to the flooding of the Nile in July. So, in some ways, October 1st can be seen as California's New Year … appropriate as we tend to be a culture apart on most things.
And how to celebrate California New Year? With California bubbly, of course.

Cheers! Happy #winewednesday & Happy New Water Year!
***
It's officially fall! And with that comes Football Season. To explore the art of tailgating and the role bubbles play in the quintessentially American fete, we caught up with our longtime friend Michael Mina. The rockstar restaurateur pours our special production Michael Mina Cuvee at his many beautiful restaurants across the country and has been in the headlines as he launches the second year of his famous tailgate hosted in the new Levi's Stadium. Learn from the master about the art of grazing this season and how to match up signature seasonal dishes with your favorite Iron Horse bottles…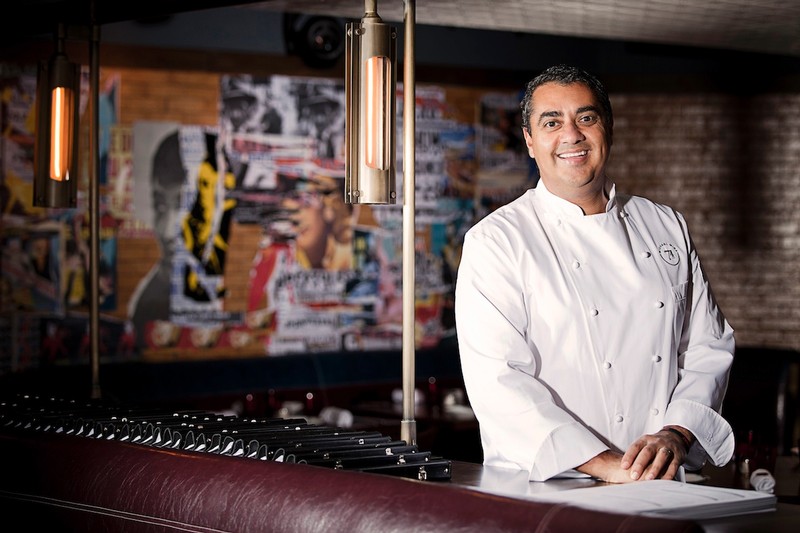 Tarin: Tell us about your tailgating venture with the 49ers and what inspired you to pursue it.
Michael Mina: Part of why I moved to San Francisco was because I'm a huge fan of the 49ers. I've been a season ticket holder for decades and I've had the good fortune of getting to know the forces from the team who dominate both the field and the behind-the-scenes business. So when the organization was building their new Levi's Stadium, they knew they wanted to leverage my 20+ years of tailgating experience to launch a Bourbon Steak / pub inspired venture with me to appeal to the demographic of the stadium.
Tarin: And so the plans got into motion. What came next?
Michael Mina: When we looked at the drawings of the restaurant space, there was a weird area next to it that remained empty. I suggested we move into that area to execute a tailgate. It was then that the tailgate proposal was concepted. I suggested we run a membership only tailgate event and use the space for catering during the off season. We intended to target a couple hundred members and just have some fun with it.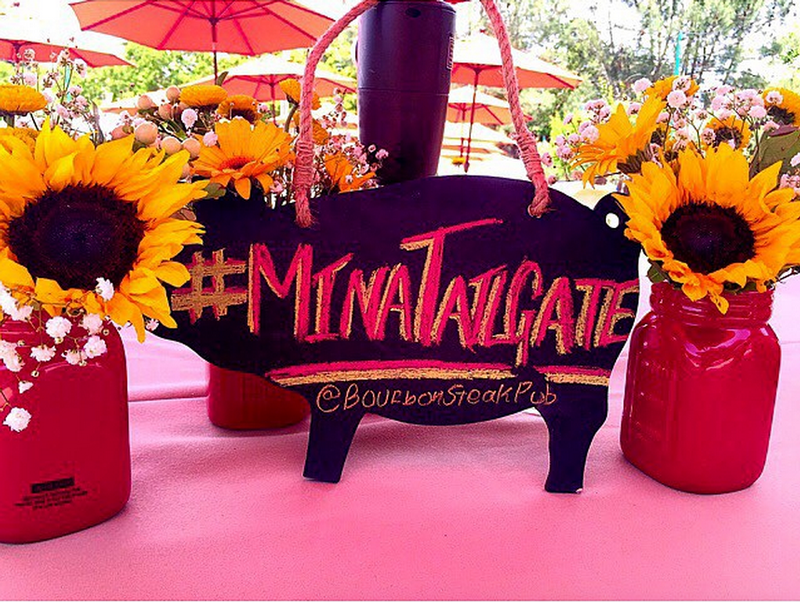 Tarin: Clearly, the organization considered your proposal a culinary touchdown. Tell us a bit more about how the tailgate has become the spectacle that it is today.
Michael Mina: One of the key elements of the event is that we invite outside chefs to help make each tailgate a unique and over the top experience. We also built a rotisserie that holds an entire cow - 1200 lbs and each game we roast a Skywalker Ranch Wagyu animal. We have massive pots that can hold literally tons of water and over 200 lobsters. We keep within the spirit of the tailgate but offer a range of fine dining to walk around stations. Guests can select from 12 composed dishes and 20 other items throughout the space as they explore the inside or outdoor seating options. Members spend their time watching the 80 screens and working through their food and drink options.
Tarin: This is very obviously a passion project for you.
Michael Mina: Absolutely. I don't really get too fanatic about anything except the 49ers. It's the one time I get really crazy. I'm definitely responsible for whooping up the crowd.
Tarin: Any fun behind the scenes scoop on the players themselves? Are they fans of yours?
Michael Mina: I have a lot of favorite players on the team and the feelings are reciprocal. There's a private tunnel for players to easily access our tailgate after the game. Players like Kaepernick, Eric Reid, Vernon Davis are frequent guest. And last weekend NaVorro Bowman requested tuna tartare he'd had at one of my restaurants in Miami. So I do take requests from VIPs, especially the new coach who is a serious foodie and in the restaurant all the time.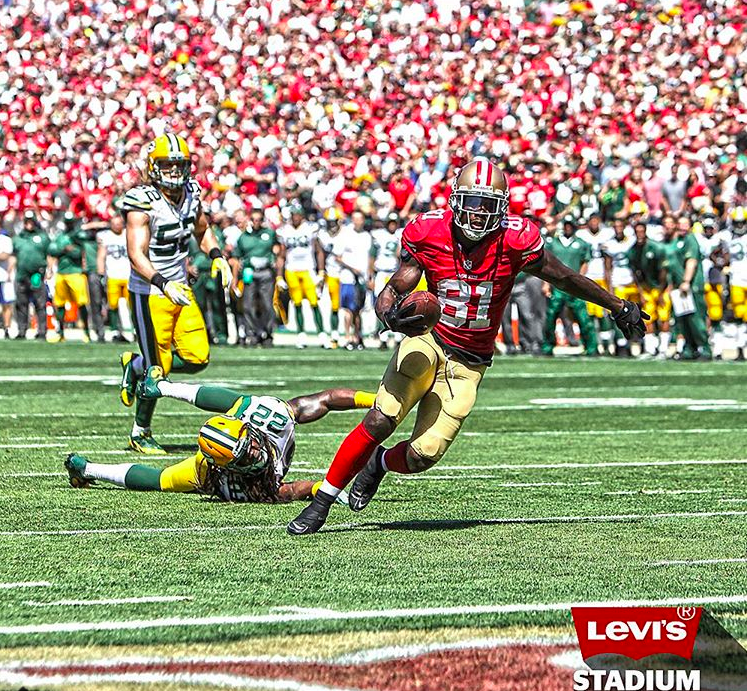 Tarin: What did you have planned for the game against the Green Bay Packers?
Michael Mina: That game will let us explore what football is all about. We got really cheesy. For example, we had a couple of fondue fountains where we offered black truffle cheddar and some classics with everything you could ever need to dip from wagyu cow, to brats, beautifully grilled vegetables, and sourdough bread.
Tarin: Which celeb chef are you really excited about collaborating with as you look down the schedule.
Michael Mina: I found out that one of my friends, Chef Todd English, is from Atlanta so he'll be on hand to execute a crazy Southern BBQ spread with me. He just sent me the menu and I'm looking forward to some classic Georgia style BBQ. I'm hoping that Joy Sterling will come pour for that game! It's been fun to learn new things about my friends as well as the cities that they come from.
Tarin: For our readers who can't make it out to the Bourbon Steak tailgate extravaganza, what do you recommend for football fans who are throwing a football watching party at home?
Michael Mina:
I like to theme it off of the team that we're playing against. I select cocktails and beers that work within that frame.

It's important that you don't just think about the dishes that come from that region or city - I like to take products that come from that state in general. And always stay within the spirit of tailgate while diversify outside of only smoked or BBQed items.

Especially when outside, I like to have a pot of something ready to do like a braised soup or chili.

And considering timing! Take the slow approach of doing one thing at a time. Grill some steak and slice it up on the spot. Then do what's next. Don't try to make it a meal all at one time - should be about grazing and drinking.

Tarin: What about wine pairings? Do bubbles come into play?
Michael Mina: Of course bubbles come into play! That's how every great tailgate should start. A glass of champagne and a bloody mary! My wife runs a bloody mary bar with her own unique recipes she's going to bottle and sell as part of her new company.
Tarin: Iron Horse is honored to have a wonderful friendship with you. And we'd like to explain to our blog readers how Michael Mina Cuvee came about. Joy wanted to remind you that we started 20 vintages (or shall we say football seasons) ago!
Michael Mina: Has it been that long?? Yes, we've been connected to Joy and Iron Horse for 20 years. And about 11 years ago, the label officially changed to Michael Mina Cuvee in honor of the launch of my Michael Mina restaurant.
Michael Mina: Now a question for Joy -- does she remember the first dish I paired with the bubbles?
Tarin: I'll have to ask her, in the meantime please tell the readers!
Michael Mina: When we first got the cuvee, we paired it with my new Caviar Parfait. The crispness of the cuvee cut through the rich flavors of the creme fraiche and salmon, but the richness also paired wonderfully with the overall dish. It's still my favorite all-time pairing.
Tarin: What makes Iron Horse special for you?
Michael Mina: It's delicious to sip. But it also pairs really well with food. That's what makes these bubbles a go-to year after year - they're very versatile.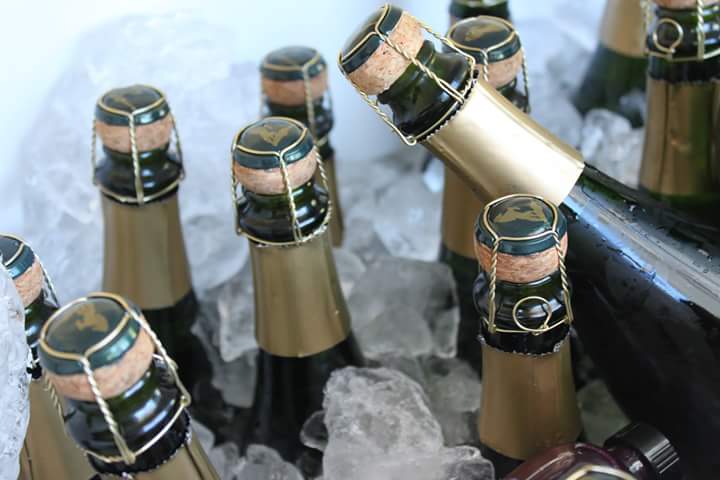 Tarin: I know Super Bowl 50 is a ways off but it will be played at Levi's Stadium. Are you excited and how are you going to tackle that momentous day at the tailgate?
Michael Mina: I have a gut feeling that the 49ers will be on the field that day each year because I'm a true fan. If we ARE there this year, I made a bet with my son that I'll get a team inspired tattoo. So I'm scared but I'll take the bet.For the tailgate, we're working with the NFL on their week long takeover of the stadium.
Tarin: Promise us that you'll share a sneak peek when you know more!
Michael Mina: Of course! More to come.
*****