Iron Horse
Blog

Wine is fashion in many ways. There are clear trends.
Right now, bubbles are "in". And we are enjoying every minute of it!

According to Tim Fish in the upcoming June 15 issue of Wine Spectator:
"This is an exciting moment for California bubbly. Sales have jumped in recent years, and the state's producers continue to push the envelope on quality, developing new niche bottlings while preserving their reputation for value."

The consumption figures above from the California Wine Institute are are real through 2013. We then continued upward with our "expert extrapolation" that we will cross the 20,000,000 case mark this year.
This surge has several contributors. One is Prosecco. For many, that fruity, user-friendly Italian wine is a gateway to more complex bubbles.
Another is the mass appreciation for handcrafted, small batch drinks across the board in categories like wine, beer, cider, and spirits. Two representative examples are limited edition Iron Horse cuvees:

2010 Summit Cuvee

&

2010 Rainbow Cuvee

.
Summit Cuvee commemorates the unprecedented free-climb of the Dawn Wall of El Capitan in Yosemite National Park, California - the realization of a dream and an inspiration. Only 300 cases have been produced.
Rainbow Cuvee celebrates marriage equality. This is our second vintage of this special, small production bubbly. We are very proud that the inaugural release was served at the White House LGBT reception last June. Total production is just 250 cases.

Rosés are a special niche. Ours is very striking, both in color and taste. It's a dark rose, bottled in clear glass. Originally awarded 93 points by Robert Parker, the 2007 vintage now has six plus years less aging. The most recent disgorging is 5/4/15.
Serious fans increasingly call for ultra brut or no dosage, like our Brut X, which is a 500 case production.
Most exciting to me is the breadth of interesting bubblies today. Not just Grande Marques, and even beyond Grower Champagne, the next "big thing", according to Wine & Spirits Magazine is "Somm Sparklings."
Wine & Spirit's Associate Publisher Samantha Groseth has this to say on the topic:
"Some of the most interesting intelligence we gather from our Annual Restaurant Poll comes in the wines that most excite sommeliers. In 2015, we heard a lot of chatter about sparkling wine, and not just grower Champagne — sparkling wine is on the minds' of America's sommeliers, whether it's from the Loire, California, Finger Lakes, Italy or Jura."
Iron Horse was included in this category at the debut Somm Sparkling Table at Wine & Spirits' annual Top of the List Tasting. A true honor. There were about a dozen to taste, right next to the Grand Central Oyster Bar station - Herman Wiener Blanc de Blancs no dosage, from the Finger Lakes, which is poured by the glass at NoMad, Gruet from New Mexico, Raventos, Domaines de la Berjorie and Baumard, both cremants de Loire, Murgo Etna Rosso, from Sicily, that was very unusual, Banfi, La Marca Prosecco and La Spinetta Moscato d'Asti.
It was Iron Horse and Roederer Estate from California. Ours was certainly the most fun table at the tasting.





Going back to Tim Fish's article in Spectator, Tim makes the point that the bubbly business is increasingly year-round:
"Many people think of bubbly in connection to Christmas and New Year's Eve, but it's also enjoyable as a summer drink. Sparkling wine has always been about summer for me."
My family and I are very proud that Iron Horse ranks among Tim's personal favorites on his blog.
IRON HORSE 2010 Classic Vintage Brut, Green Valley of Russian River Valley, $42. 91 points. Supple and richly styled, with tart apple and spiced hazelnut aromas leading to Meyer lemon, brioche and zesty cinnamon flavors.

IRON HORSE 2010 Russian Cuvee, Green Valley of Russian River Valley, $42. 90 points. A plush style, with a lingering hint of sweetness balanced by solid acidity. Offers accents of ripe Meyer lemon, toasted cinnamon and almond brioche

IRON HORSE 2010 Wedding Cuvee, Green Valley of Russian River Valley, $42. 91 points. A serious bubbly but fun to drink with lively and floral raspberry flavors.

More and more people now think about bubbly as a wine … to be enjoyed year round with food. As we like to say here at Iron Horse: #notjustforbreakfastanymore.

"You never miss the water till the well has run dry." Irish Proverb
1,900 wells have gone dry in California as we dive further into a four year drought. That's about 1% of the state's wells, with the greatest concentration in the Fresno area. Groundwater levels continue dropping, in some places as much as 10 feet. For the first time in nearly a century, farmers who normally receive canal water from the Fresno Irrigation District will get no regular deliveries. As one Fresno Irrigation District farmer conceded in the Fresno Bee, "You can't release water you don't have."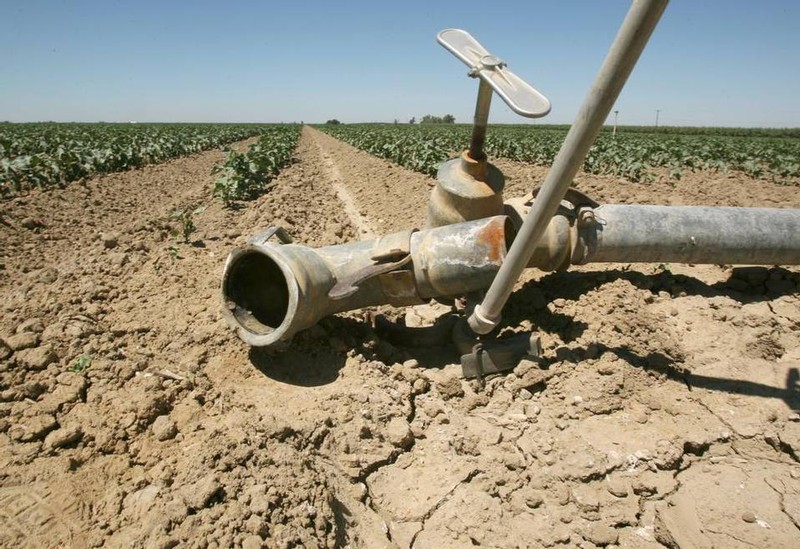 Essentially - water will be flowing in the canals but will NOT be available for on-farm use. A shocking image. Law abiding farmers wishing to avoid fines will have to turn on their pump and pray for sufficient groundwater to make it through the season.
The water that is available has been repurposed - tasked with recharging underground aquifers and directed to surface water treatment plants.
As a member of the California State Board of Food and Agriculture, appointed by the Governor, I attended a public forum on the drought last week in Fresno.
The event's big takeaway: mandatory restrictions will become a way of life.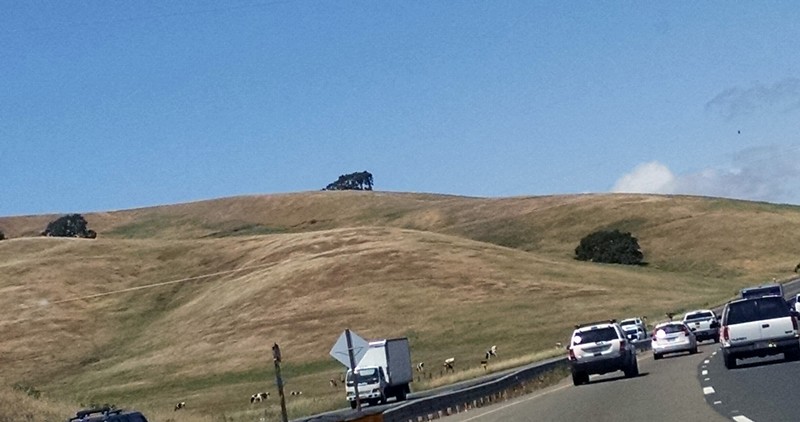 (pictured above - Marin Hills turning gold prematurely - a phenomenon we usually see in August)
Here's a snapshot of information shared by government officials:
California Business, Consumer Services and Housing Agency Secretary Anna Caballero estimated 4,000 residents don't have access to water because wells have run dry. She said, "It's obviously a health crisis and we want to make sure we're doing everything we can to provide resources to be able to avoid that." (Source)

Mark Ghilarducci, director of the Governor's Office of Emergency Services, provided updates on the government's drought relief and conservation plans, water efficiency programs and increased funding for research and development of new technology. (Source)

Ghilarducci hinted that further cuts may become necessary if it doesn't look like people are saving enough to meet the state's targets. Governor Jerry Brown's April executive order requires an across-the-board 25 percent reduction in the state's water use by February 2016. (Source)
I had expected fights to break out at the meeting. My first hope was that everyone would be asked to park their guns at the door. Instead, we heard mainly sad stories:
One rural homeowner spoke of groundwater concerns, saying:
​

"The water table dropped two feet a year for 70 years and right now it's dropping at eight feet a year." He dug a new well that goes down 400 feet and figures he is OK for the time being. But realizes many others won't be.
There was a shared and vocal concern about the blame being heaped on agriculture.
An almond grower called the criticism "hyperbolic attacks."
CDFA Board President Craig McNamara, a walnut grower, posted on the CDFA's "Planting Seeds" blog:
"Those holding that point of view may believe that farmers and ranchers consume more than their fair share of water. While it's easy to cast blame, let's not forget that irrigation wells have gone dry, lifelong investments are dying in the fields and serious financial burdens are hanging overhead."
Secretary of Agriculture Karen Ross wrote an OpEd piece in the Modesto Bee asking: What happens to Ag water? Eventually people eat and drink it. (Source) The piece opens up with this statement:
"A recent survey by the Farm Water Coalition indicated that 41 percent of California's irrigated farmland will lose 80 percent of its surface water in 2015 due to cutbacks because of the drought. Add that to a reduction of more than 30 percent last year and it's obvious that farmers and ranchers have suffered the brunt of drought-related losses, so far."

As the crisis continues to evolve, expand and worsen in dangerous new ways, all Californians need to become involved in the drought conversation. Acreage, livelihoods, health, and the environment are being threatened.


Our next Board meeting is Tuesday June 2 at CDFA headquarters in Sacramento, beginning at 10am with participation from New York Times Columnist Mark Bittman as well as representatives from Mother Jones, Grist and Gizmodo. As always, it is open to the public for comment.

A horrifying headline.
And a must read. I actually found the Op Ed in last Sunday's NY Times to be very balanced…. its concluding paragraph espousing everything I believe.
"The drought may indeed be a long overdue bill for creating an oasis civilization. But therein lies a solution. The Golden State is an invention, with lives to match. If the drought continues, California will be forced to rely even more on what has long sustained it — imagination. Not a bad thing to have too much of."
Imagination and innovation -- these are the precious resources which have historically made California rich and famous. I wholeheartedly believe they are the attributes which will ultimately resolve the drought crisis.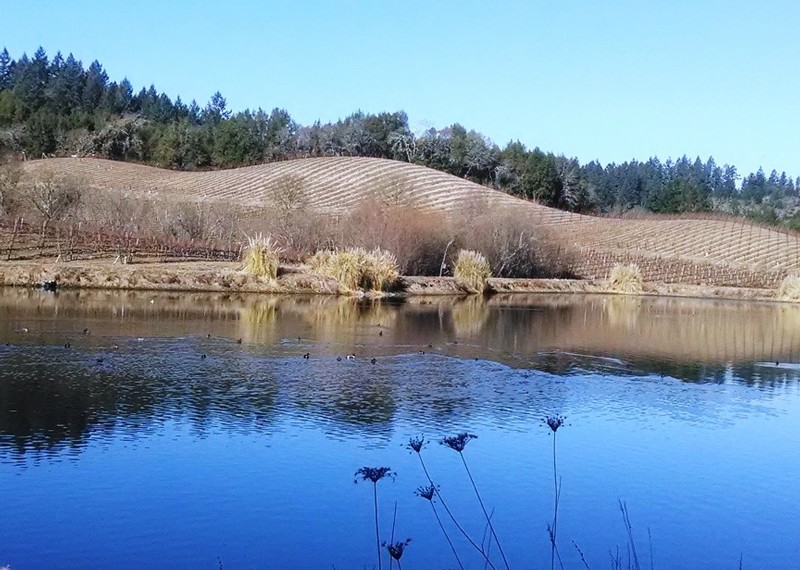 Just last month, California launched a push to stimulate aggressive drought fighting innovation. A spokesman for the California Energy Commission says the program will begin this summer.
In a demonstration of the fact that necessity is truly the mother of invention, innovators are working on disruptive technologies to optimize Mother Earth's gifts.
Among them:
1) water conveyance systems
2) desalination
3) on-site water reuse
4) high tech approaches to more efficient water use in agriculture.
The governor unveiled the latest version of his proposal to build two underground tunnels at 40 feet wide and 35 miles long in the Sacramento-San Joaquin Delta.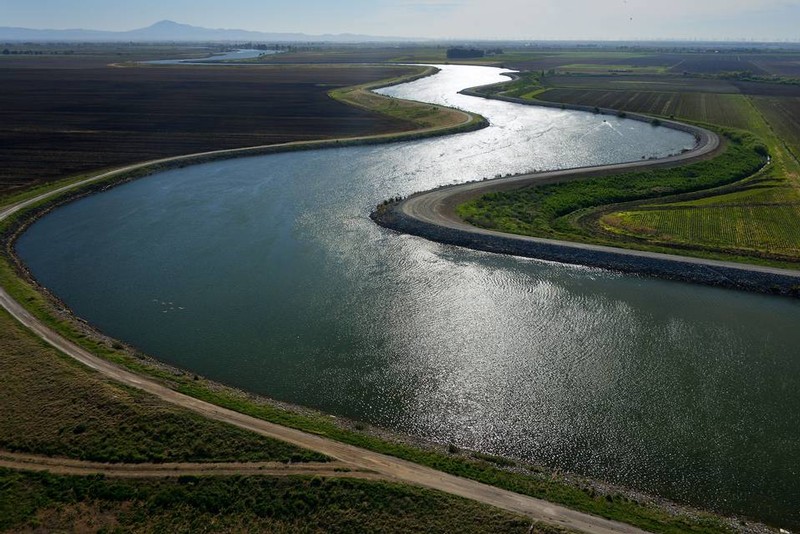 A French engineering and construction firm has proposed a flexible undersea pipeline.
Pro: This would carry water from two NorCal rivers to cities down the coast, addressing dire need
Con: Sky-high construction costs tabled this project in 1975 when originally considered
Elon Musk's Tesla Motors is sparking a renewable power revolution by translating their famed car technology for the residential/commercial market. He's seeking to slash the current water demands for power generation with battery packs linked to a solar power system.
Pro: Musk asserts that his water saving batteries will play an important role in ending fossil fuel dependence and global warming trends. Tesla stationary energy storage systems are already in beta testing in residential/commercial/winery environments
Con: Like the car, this Tesla technology is not cheap and infrastructural changes required to make the technology go mainstream are daunting

A few more exciting prospects I'm keeping my eye on....
1) USA: Lawrence Livermore National Laboratory researchers have developed a new capacitive desalination technique. The project could ultimately lower the cost & time of desalinating seawater.
2) AUSTRALIA: The country has constructed eight "desal" plants during their (perish the thought) 15 year drought.
3) ISRAEL: Scientists are currently running the world's largest and cheapest reverse-osmosis desalination plant.
While scanning the globe for solutions and finding inspiration in the indomitable spirit of fellow Californians, my family and I leverage the natural gifts in our own backyard as we wait for necessity to provide. At our Iron Horse Vineyards, we use advanced treated water from the town of Forestville and recycled water from the winery to charge our reservoir for frost protection and irrigation.
An unlikely hero is emerging in this arena -- earthworms. The efforts of the tiny organisms provide an organic solution to treating thousands of gallons of wastewater each day from wineries. Even the smallest among us will deserve praise when the history of our crisis is written.
What part will you play?


Last week's Holy Water blog installment triggered community conversation on important related reading. I hope this week's installment spurs conversation about the place of technology in this battle. I will continue to keep you updated as California drought coverage and state action plans develop. Let's keep this urgently needed conversation alive #EndofCalifornia