Iron Horse
Blog
"Many wine terms that are thrown around in the industry do cause some significant consternation." This was how my discussion began with wine industry expert Andrew McNamara, The Director of Fine Wine / Master Sommelier at Breakthru Beverage Florida. That seems to be an understatement after reviewing a flood of recent to not-so-recent articles about the failed mainstream command of industry verbiage.
If prose doesn't crystalize the "winespeak" issue for you, there are a host of somm cartoonists who have created visual satires. We'll share a few of Maryse Chevriere's most popular works in this blog via her inspired instagram account: @freshcutgardenhose.
The growing conflict is driven by the fact that the wine experience has become more casual, but at the same time the related language has failed to evolve along with it. With the consumer at the intersection of this disconnect, we dove into the roots of the seemingly impossible with some Iron Horse friends and experts.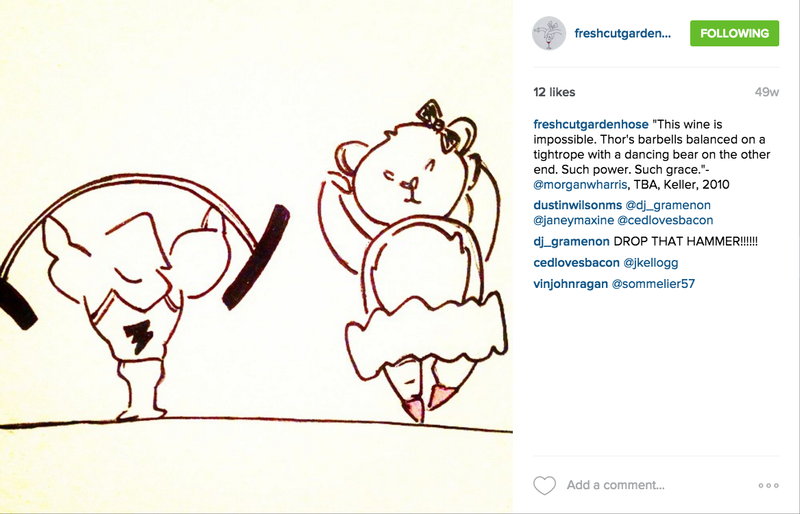 When you conduct a quick search, you'll find wine publications and mainstream periodicals alike reporting on a language breakdown along with countless "insider guides" trying to bring clarity. For example, The Drinks Business conducted a survey at the end of last year which revealed the top ten wine terms that customers are least likely to misunderstand when deciding which wines to buy. One in three don't understand what "tart" means as a descriptor. Just 23% of people polled understood the term "terrior" and only 20% of drinkers could define "legs."
The result is that 25% of wine drinkers found shopping for wine to be intimidating; a nightmare for the wine business. Andrew told me, "Niche terms certainly make wine less approachable than it should be. So the role of the wine expert is to make things as simple as possible." But he also noted that it helps for consumers to get themselves into the right learning environment. It's key to be able to pair learning about the term while actually tasting a wine with those specific characteristics.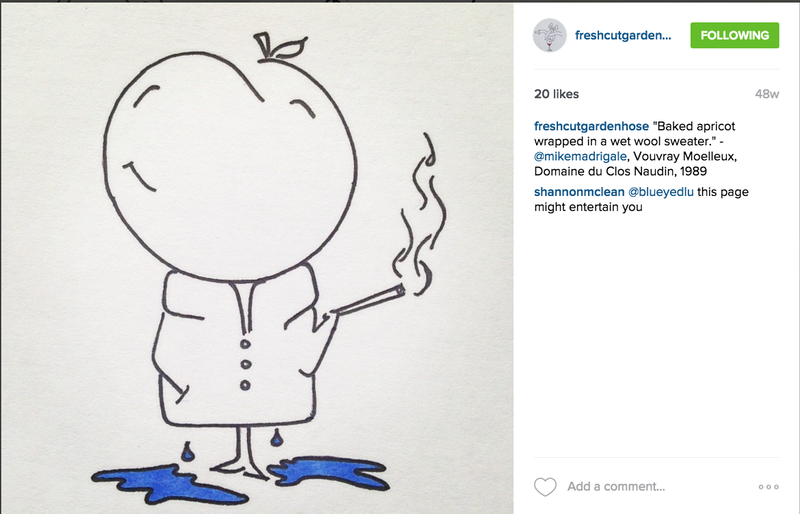 In The Drink's Business article "Top Misunderstood Wine Terms Revealed" their expert explains, "People want to learn more about wine and discover new tastes without being confused or awkward when buying it or talking about it with their friends." However in order to do this, we are saddled with a limited (and some argue antiquated) lexicon including words like "herbaceous, unctuous, and quaffable" (source). Master Sommelier, Lindsey Whipple, shared real word instances where customers grasped for their own termss to describe a sensory experience. She had one man try to describe "dry"by employing the word "wet" -- justifying his choice by describing a wine that made his mouth sweat.
In an effort to decode the "jargon", Wall Street Journal wine columnist Lettie Teague recently published "An Insider's Guide to Weird Wine Words." Her mission was to help bridge the gap between oenophiles and non-pros. Her guide includes words like creamy, dumb, foxy, lifted, reduced, and volatile. For now, it seems that quite a bit of effort is directed at translating rather than socializing new descriptors with greater mass appeal.
In addition to leveraging these existing language guides, expert Andrew McNamara pointed out that blossoming wine lovers should be patient. "We spend decades going through school, but how many classes did we take on how to taste or smell. We didn't pay any attention to it! So to go into wine and expect to understand it intuitively is naive. Understanding your senses takes time and practice." Of course, with wine, the practice part is fun!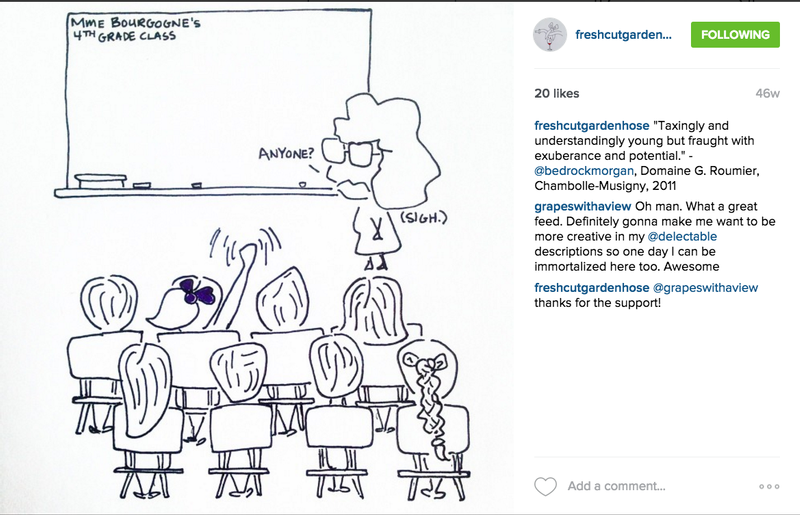 It seems that times may be a-changing. In fact, Lindsey Whipple regularly experiences signs of consumers pushing back on tradition and coming up with their own verbiage. Working in Las Vegas, an international dining hub, she's in a unique position to engage with new lingo auditioning for the mainstream. She hears people refer to wine as "slutty", when a drink is very open and out there, showing itself as a heavy hitter. Or she is told to bring a "baller wine" which conveys a desire for an instagram worthy showstopper. "Guests are definitely not using brash terms like 'Magnum Night' in San Francisco or New York, so there is also a regional component to this," said Lindsey. But who's to say they are not as or more helpful than words like hollow or vegetal?
It should be noted that both Andrew and Lindsey voted the term "legs" off the wine island.. Both citing the fact that few know (or think they know) what this refers to, so the meaning has become universally diluted. And Lindsey herself offered up a word to the "common core" - to be quickly rejected. At a blind tasting with "old guard" master somms, she referred to gewurztraminer as "hooker perfume", which based on the reactions of her colleagues might have to wait for the next generation….