October 14, 2015 | California drought, California Sparkling, California Wine, New Season, Water Policy | Joy Sterling
Celebrating California's New (Water) Year & Waiting for El Niño
Always up for a celebration, I was very excited to learn that October 1st is the official start of the New Water Year in California. This should be greeted with popping corks and renewed optimism. First because we made it through Water Year 2015 … and second because we might just luck out with El Niño, now being ballyhooed as our "great wet hope." As I follow local coverage of rising El Niño fever (here) I encourage you to read along with me and ultimately draft your own personal New Water Year Resolution #MyNewWaterYearResolution
As a friend and neighbor says, "Here we are, enjoying Indian summer and praying for a rip-roaring El Niño to clobber us this winter. How California, to hope for a disaster to end a catastrophe!"
Photo via @Claudio Chea
Water Year 2015 has been noteworthy for several reasons:
Far less precipitation than normal in California

Temperatures far warmer than normal

A strengthening El Niño in the equatorial Pacific that some scientists believe is now "too big to fail." Find the scientific facts in last week's LA Times coverage here.
In a revised forecast released last Thursday, the National Weather Service said Northern California stands a decent chance of getting significant precipitation this winter. WeatherWest.com data points to this conclusion as well. In fact, they explain that the present track is comparable in magnitude to both the 1982-1983 and 1997-1998 events which were the strongest in the long-term record.

While forecasters have been saying this winter will likely bring heavy rains to Southern California, which is typical for El Niño, they've been less certain about the outlook for the northern half of the state. This is insight we desperately need. The state's major reservoirs are in the north, making rain and snow in that region of utmost importance to significantly bolster the state's water supplies.
The bulk of the precipitation is predicted to fall in December but mainly during the traditional rainy season from January - March. Luckily, Winter Is Coming.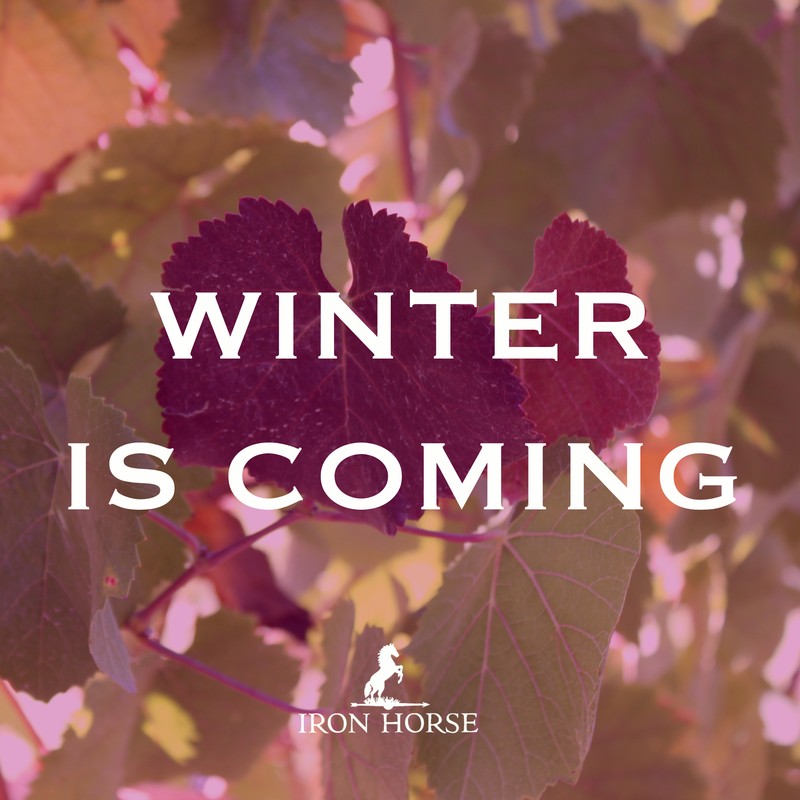 William Patzert, a climate expert at NASA's Jet Propulsion Laboratory in Pasadena, is the most optimistic and outspoken about the northern rain exposure. He's convinced El Niño will be felt in Northern California. "At this point – at this particular time – this is too large to fail," he said.
If history is a guide, California will see big snow in the northern mountains along with rain in the south, Patzert said. "The last two El Niños that were of this magnitude hosed all of California," he said. "If you look at the snowpack for those two El Niños, you had double the snowpack, too."
What's changed since the weather service's previous forecasts? Temperature anomalies in the Pacific are increasingly favorable to Northern California's rain outlook and according to Jeffrey Mount, a water specialist at the Public Policy Institute of California, the so-called "ridiculously resilient ridge," the high-pressure system that has kept rain and snow from falling on California, is finally breaking down.

Also check out this extremely cool NOAA video animation showing their weekly temperature readings of El Nino.
But Mount and Jay Lund, an engineer and watershed specialist at UC Davis, want to manage expectations. The experts point to the relative rarity of strong El Niños – just six since 1957. Their main point? We could still be left disappointed.
"We have a small sample size," Lund said. "There's still a substantial probability that we're going to continue to be in a drought next year."
So this is no time to become over confident. We must remain committed to conservation.
Here in Sonoma County, I am very proud to say the vintners have stepped up with voluntary measures to save water and help protect the Coho salmon. The Press Democrat quoted state regulators who showered Sonoma County landowners with praise. Read about the creative efforts and resulting hope for the future here.
Statewide, we Californians continue meeting the Governor's water conservation mandate. We reduced water use by nearly 27 percent during August, exceeding Jerry Brown's 25 percent conservation mandate for a third straight month.
Now we need everybody to make a New Water Year Resolution! My suggestion is that you resolve to capture and store as much rain possible. Whether it be in a reservoir, cistern or water barrels sold at the hardware store. Tip - old wine barrels actually work very well for this purpose. Share your resolutions with our us in the comments or on social media with the #MyNewWaterYearResolution
Hopefully, we will look back on Water Year 2015 as the final year of one of the state's most severe dry periods on record. And may 2016 be the year we "win" the drought (see NY Times' "How California Is Winning the Drought" here).
Many cultures mark the New Year on different dates and with special rituals. There's Chinese New Year in January-February and Jewish New Year in September. The Ancient Egyptians timed their New Year to the flooding of the Nile in July. So, in some ways, October 1st can be seen as California's New Year … appropriate as we tend to be a culture apart on most things.
And how to celebrate California New Year? With California bubbly, of course.

Cheers! Happy #winewednesday & Happy New Water Year!
***
Comments
Phil Grosse
@ Oct 15, 2015 at 9:51 AM
Nicely done, Joy, as always! And thanks for quoting me!
Question: Do you know when the "Water Year" shifted to September? I always recall the year running from July 1 to June 30.
Interesting to note that the big floods on the Russian River in my lifetime--the years are permanently etched in my memory--did not occur during an El Nino year. Those were '55, '64, '86, and '95. Check out the chart, here:
http://ggweather.com/enso/oni.htm
That's OK--we'll settle for a nice soggy year, no need to set flood records! But we might have to have a Storm Party, and collect rain water in the buckets under the roof leaks!
Fingers crossed . . .
Phil Grosse

@ Oct 15, 2015 at 5:44 PM

Question answered (by Julie): the rain year changed from July 1 to October - this year--after 130 years!

PG

Commenting has been turned off.