May 7, 2015 | California drought, Industry Leader, Water Policy | Joy Sterling
The End of California?
A horrifying headline.
And a must read. I actually found the Op Ed in last Sunday's NY Times to be very balanced…. its concluding paragraph espousing everything I believe.
"The drought may indeed be a long overdue bill for creating an oasis civilization. But therein lies a solution. The Golden State is an invention, with lives to match. If the drought continues, California will be forced to rely even more on what has long sustained it — imagination. Not a bad thing to have too much of."
Imagination and innovation -- these are the precious resources which have historically made California rich and famous. I wholeheartedly believe they are the attributes which will ultimately resolve the drought crisis.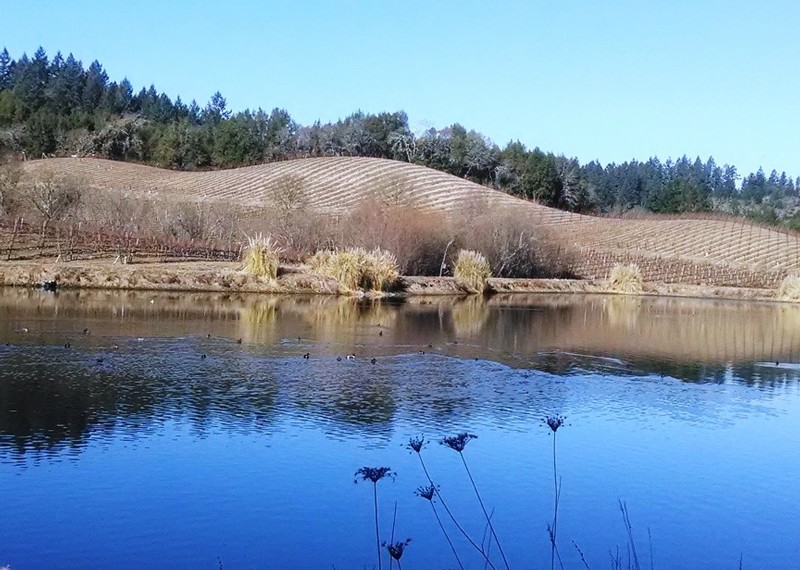 Just last month, California launched a push to stimulate aggressive drought fighting innovation. A spokesman for the California Energy Commission says the program will begin this summer.
In a demonstration of the fact that necessity is truly the mother of invention, innovators are working on disruptive technologies to optimize Mother Earth's gifts.
Among them:
1) water conveyance systems
2) desalination
3) on-site water reuse
4) high tech approaches to more efficient water use in agriculture.
The governor unveiled the latest version of his proposal to build two underground tunnels at 40 feet wide and 35 miles long in the Sacramento-San Joaquin Delta.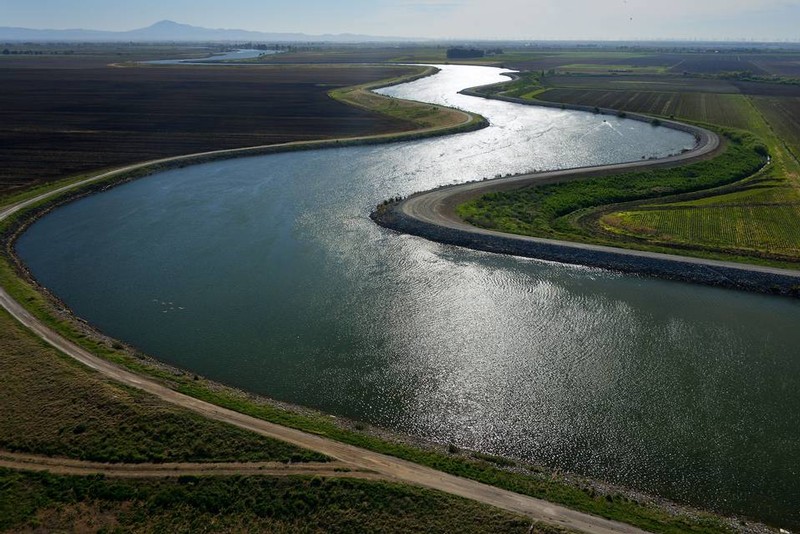 A French engineering and construction firm has proposed a flexible undersea pipeline.
Pro: This would carry water from two NorCal rivers to cities down the coast, addressing dire need
Con: Sky-high construction costs tabled this project in 1975 when originally considered
Elon Musk's Tesla Motors is sparking a renewable power revolution by translating their famed car technology for the residential/commercial market. He's seeking to slash the current water demands for power generation with battery packs linked to a solar power system.
Pro: Musk asserts that his water saving batteries will play an important role in ending fossil fuel dependence and global warming trends. Tesla stationary energy storage systems are already in beta testing in residential/commercial/winery environments
Con: Like the car, this Tesla technology is not cheap and infrastructural changes required to make the technology go mainstream are daunting

A few more exciting prospects I'm keeping my eye on....
1) USA: Lawrence Livermore National Laboratory researchers have developed a new capacitive desalination technique. The project could ultimately lower the cost & time of desalinating seawater.
2) AUSTRALIA: The country has constructed eight "desal" plants during their (perish the thought) 15 year drought.
3) ISRAEL: Scientists are currently running the world's largest and cheapest reverse-osmosis desalination plant.
While scanning the globe for solutions and finding inspiration in the indomitable spirit of fellow Californians, my family and I leverage the natural gifts in our own backyard as we wait for necessity to provide. At our Iron Horse Vineyards, we use advanced treated water from the town of Forestville and recycled water from the winery to charge our reservoir for frost protection and irrigation.
An unlikely hero is emerging in this arena -- earthworms. The efforts of the tiny organisms provide an organic solution to treating thousands of gallons of wastewater each day from wineries. Even the smallest among us will deserve praise when the history of our crisis is written.
What part will you play?


Last week's Holy Water blog installment triggered community conversation on important related reading. I hope this week's installment spurs conversation about the place of technology in this battle. I will continue to keep you updated as California drought coverage and state action plans develop. Let's keep this urgently needed conversation alive #EndofCalifornia
Comments
Phil Grosse
@ May 16, 2015 at 8:15 AM
Thanks for the rundown on all the new approaches to dealing with drought. The perfect follow-up to the Times concluding remarks about our wellspring of imagination.
Further good reading about a little-noted aspect of the drought: the degree to which our addiction to fossil fuels exacerbates the situation:
http://www.bloombergview.com/articles/2015-04-29/carbon-energy-production-shrinks-california-water-supplies
Mark

@ May 19, 2015 at 12:14 PM

Seemingly, CA politicians are scrambling now to be 'a' drought savior. Guess, we'll see. Soon!

Commenting has been turned off.