July 28, 2017 | California Sparkling, California Wine, Iron Horse Pinot Noirs, Iron Horse Sparkling, Iron Horse Vineyard Update, Sustainable Practices, Vineyard Updates, Winemaker Updates | David Munksgard
The Run Up to Harvest
As harvest draws near, the excitement grows and grows; not just with me as the winemaker, but with everyone here at the winery.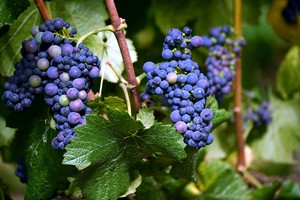 Photo: Elieen Vasko
You know harvest is nigh when we have veraison, i.e. when the grapes start taking on the color you see at harvest. Pinot Noir starts off green, then turns purple. Chardonnay starts off green, then turns a pretty, translucent, straw gold.
Photo: David Munksgard
Other early indicators include the Naked Ladies ...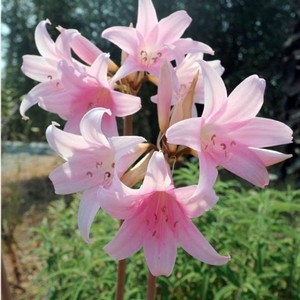 Photo: LG Sterling
... and the onsalught of squash.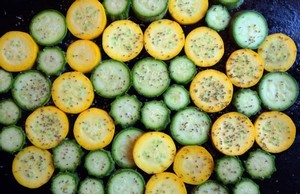 Photo: LG Sterling
Here in wine country, vineyards are everywhere. Even if you are not involved in the wine world, it is hard not to feel the anticipation. My neighbor, a senior airline pilot, noticed the changing color of the grapes on his daily commute, prompting him to knock on my door to ask when I thought harvest might begin this year.
On Wednesday (July 26) we did our very first vineyard grape samples. This is when we randomly pick a cluster here and a cluster there, then mash them up in a bucket. The juice is then tested for Brix, or percent sugar. Based on this sample and general observations, I'm holding by my prediction that we'll start the second (or possibly third) week in August.
All the winter rain along with late spring rain gave our vines a huge gulp of water. The vines reacted by growing more leaves than I've ever seen in my career. Too many leaves cause shading of the grapes as well as raising the humidity in the fruit zone - conditions perfect for mildew and bunch rot. I want beautiful, fully mature grapes that are free of those ugly things. The best option is to remove that excess foliage, open up the fruit zone and allow fresh air in. This is done by vine hedging mechanically as well as removing lateral growth and individual leaves by hand. It's a "bunch" of work, but so worth it. The vineyards are looking really good. The crew has been working very hard; they are my heroes.
Wish us luck!
David Munksgard, Winemaker
Comments
Commenting has been turned off.