March 26, 2015 | Iron Horse Vineyard Update, New release, News & Accolades, Winemaker Updates | Joy Sterling
The Release of the Second Iron Horse Vintage Rainbow Cuvee
The Iron Horse family is excited to announce the release of our 2010 vintage of Rainbow Cuvee. Timed to debut in concert with prime rainbow watching season at Iron Horse, we love having new vintages for you to try under a scenic sky. This is our second vintage of this special cuvee. Like all of our bubblies, it is estate bottled which means we use only our own grapes and vintage which requires three plus years of aging.
We are very proud that the inaugural release was served at the

White House LGBT reception

last June. The first edition has an established presence in a momentous cultural & political moment in our country's history, and we expect nothing less from this next release.
Production is very limited

, only 250 cases will be available at the winery and online in our

Shop Wines

tab. There may be a few retailers who special order it, but it will not be in general distribution. Last year, we sold out in five months so make sure to secure yours in time for June Gay Pride celebrations.
I'd love to see your #rainbowcuvee pictures on the Iron Horse Facebook Page, my personal page as Joy Sterling and on Twitter. My handle on Twitter is @joybubbles and the winery's is @IronHorseVyds.
With all best wishes … on every rainbow.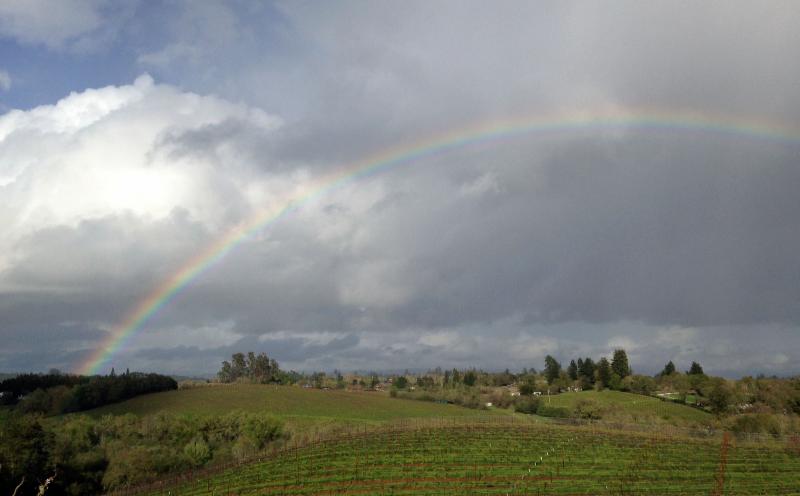 Comments
Commenting has been turned off.