July 2, 2015 | California drought, California Sparkling, California Wine, Food & Wine Pairings, Industry Leader, Iron Horse Pinot Noirs, Iron Horse Sparkling, New Season, Vegetable Garden, Vineyard Updates, Water Policy | Joy Sterling
The Drought Hits Home
With the start of summer, the drought has been hitting closer and closer to home … and then, suddenly, it is home.

Wells are starting to go dry in nearby Forestville. Up until now, I have felt relatively secure that the North Bay (Marin, Sonoma, Napa) is experiencing nothing more than a "severe drought." This classification is a level five on the seven levels of severity. Therefore, in a small way I have considered our vineyard as more fortunate when compared with other parts of the state, like Fresno, which is suffering "extraordinary drought."
Since I last blogged on this topic, the State Water Resouces Control Board approved an emergency regulation aimed at protecting the threatened Coho Salmon and Steelhead. Ordinances affect about 13,000 properties in the watersheds of Dutch Bill Creek, Green Valley Creek, which bisects Iron Horse, Mark West Creek and Mill Creek. Water users in these watersheds, i.e. us, will be subject to: 1) enhanced conservation measures built on existing statewide water restrictions 2) regular submission of reports detailing surface and groundwater use. (Note: Below is a photo of our creek from May 2013. It shows water … today it is just muddy.)

The center of this issue goes beyond the mandatory reporting of diversions, focusing on the very definition of a diversion. According to a draft of the emergency regulation:
"Diversions" means all water diverted or pumped from surface waters or from subsurface waters that are hydraulically connected to the surface stream within the 
watersheds.

All subsurface water is considered hydraulically connected to the surface stream if 
pumping that water may contribute to a reduction in stream stage or flow of any 
surface stream within the watersheds.
For the first time ever we will monitor and report on our groundwater use, filing what we have diverted with the State Water Boards.
Really this just means more paperwork. Historically, we only divert water from the creek when the water level is high enough for the health of the fish. Our Iron Horse family has been working with Fish & Wildlife officials since last November to remove any barriers preventing fish from commuting up and down stream. To support our joint efforts, we have significantly reduced our diversions. In 2013 we pumped 8 acre/feet, in 2014 just 2.75, and in 2015, none … so as not to endanger the hatchlings seeded by Fish & Wildlife. We love the salmon and do everything we can to help them navigate Green Valley Creek.
This makes us more reliant on the fruits of our conservation efforts including recycled water and winery grey water which goes to the reservoir for the vineyards, gardens and landscaping. This reservoir is just about full - re-charged by advanced treated water from Forestville. We are installing meters on our wells and our houses. We are mowing more frequently in the vineyards to preserve the cover crop and keep it from competing with the vines. We pruned and have been thinning shoots to reduce water needs of the vines. (Below - a picture of the vegetable garden, irrigated with advanced treated water.)

Good news is that at least in May, we celebrated residential water use wins as shared in the Los Angeles Times. Urban areas reported a 29% drop in usage which is the biggest monthly decline yet since Gov. Jerry Brown ordered mandatory cuts. But officials caution that these efforts will have to ramp up as the warmer months become more exaggerated, we need six consistent months of similar water use declines to see serious impact.
As experts admit, overall water usage this summer is anyone's guess and is largely dependent on the heat. Every drop counts - a philosophy that has been embraced by everyone at Iron Horse. In fact, my brother is growing a "drought beard" to proactively "repurpose" water normally used while shaving.
As for our beloved California salmon …
We spend a good part of the year waiting for summer, which heralds the return of wild king salmon, considered by many to be Sonoma's "National Dish".

State and federal wildlife agencies have been transporting the new generation of baby fish via tanker truck to San Francisco Bay. Due to the drought, rivers and streams have become too shallow or too warm for salmon to navigate and survive the journey to the Pacific.
The salmon transport has been in progress since February, with 35,000 gallon tanker trucks being used to transport salmon along the 90 minute journey from hatcheries to the ocean via the freeway to bypass dried-up riverbeds.
In the next few years, we will start to see the effect of the drought on fish in the ocean. Warmer water makes the fish harder to catch because they're not concentrated in their normal areas. And we don't yet know how many fish have reproduced in the rivers and creeks … and how many will make it back.
The Salmon's Life Cycle:
The fish swim up the river and spawn, those baby salmon grow into smolts and work their way down to the ocean within a year or two. They spend five or six years in the ocean, and then they go back up the river they were born in to spawn again and die. If there's no water, they can't swim downstream to the ocean or back upstream to reproduce. We're affected by the water conditions from five or six years ago. So we'll see the effects of the drought in the next few years.
Nutritional Value:
California wild and natural King Salmon is considered by many to be the finest member of the salmon family and extremely nutritious. "Fast" food facts:
less than 200 calories per 3-ounce portion

excellent source of quality protein (21 grams, 47% of the Recommended Daily Intake)

low in saturated fat and sodium

rich in vitamins and minerals

ocean-run California King salmon is also very rich in omega-3 fatty acids
Versatility:
Salmon can be grilled, baked, broiled, poached, microwaved, sautéed, smoked, canned, or eaten raw in sushi and as sashimi. It can be prepared with any of your favorite seasonings or marinades: simple or exotic, homemade or store-bought. Don't think of it as only an entree; it can also be featured in chowders and soups, pastas, appetizers, salads and sandwiches. And most importantly, it pairs beautifully with Chardonnay, Pinot Noir and bubbly!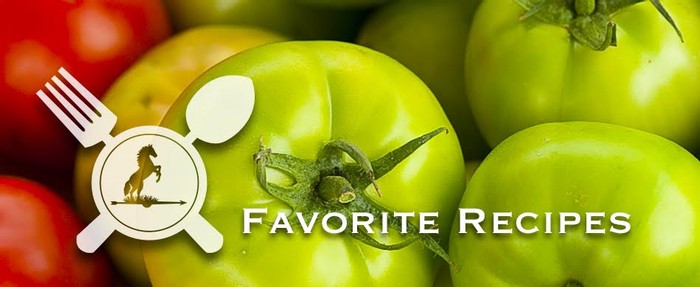 Iron Horse Favorite Recipe:

Whole Roasted Salmon in a Crust of Sea Salt
Ingredients:
1-8Lb. Salmon, gutted, scaled and trimmed
salt and pepper
1 bunch fresh thyme
several fresh bay leaves
6 Lb. sea salt
extra virgin olive oil
zest of 4 lemons, finely chopped
Serves: 8 people
Directions:
Preheat oven to 450 degrees. Wash fish thoroughly, inside and out, and pat dry. Season the cavity of the fish with salt and pepper, the thyme and bay leaves.
Spread half the sea salt on the bottom of a large baking dish or half sheet tray. Place the fish and completely cover it from head to tail with the remaining salt. Put in the oven and bake 10 minutes per pound.
Remove from oven and let rest for 5 minutes. Brush away as much salt as possible from the fish. Then, using a sharp knife, gently remove and discard skin. With a thin spatula, remove the filets from along the backbone, place on a serving platter and drizzle with olive oil and lemon zest.
######
Comments
Commenting has been turned off.