April 10, 2015 | California Wine, Industry Leader, Vineyard Updates, Water Policy | Joy Sterling
The Cost of Water & Our Vineyard's Footprint
Everything costs water:
It takes about 30 – 35 gallons of water to make a glass of wine

56 gallons for a latte to go

400 gallons to grow the cotton for a T-shirt

6230 gallons a week to maintain a 100' x 100' lawn
Think about the possible tradeoffs. According to one calculation, if you pulled out a thousand square feet of lawn, you could enjoy an additional three bottles of wine a week and come out even in your water footprint.
I have heard several friends complain that they can't possibly cut back any more than they already have. City dwellers resent the farmers. Some farmers feel they are being pitted against the environmentalists. The fact is, we are all in this together. We each have to do our utmost.
Here is a snapshot of our water use – in the vineyards, the winery and our personal lives. Bear in mind, Iron Horse is our business and it is also our home. We have three generations living on the property (in three homes), plus two of our foremen in separate houses with their families.

We have five wells, which supply the houses and a 45-acre foot reservoir that my parents built when they purchased the vineyard in 1976. The reservoir is fed primarily by rainwater, Green Valley Creek (a tributary of the Russian River), and highly treated waste-water from nearby Forestville.

Our rights to Green Valley Creek are called "licensed" water rights. The main license goes back to 1975. A smaller one goes back to 1948. These are limited rights. We can take no more than 86 acre-feet during the season (November to June) at a rate of less than 5 cubic feet per second (cfs, or 2,245 gal/min), assuming there is enough water in the creek for both us and the fish.
It is a great source of pride that the Department of Fish and Wildlife has spotted Coho salmon in Green Valley Creek for the first time in 20 years.

The reservoir gets recharged with recycled water upon request. Our agreement is to take 20 acre feet, and have an option for 20 more. Last year we received 30 plus acre feet; the year before about 12.
Frost protection and irrigation efforts are powered by the reservoir. These actions benefit 1) the vineyard 2) the orchard and flower garden at my parents' house and 3) the summer vegetable garden behind my house.

The most significant water usage is associated with frost protection in the vineyard. Last year's weather spared us from excessive water use, we activated the frost protection system only four times. One of the worst years was 2008 when ice was hanging from the vines.
We use conventional overhead sprinklers for vineyard frost protection. We can't use wind machines like you see on flatland vineyards in Napa nor smudge pots like citrus growers because our property is a series of rolling hills. Our proximity to the ocean makes us vulnerable to frost as late as June 1. The stakes are high for us; not frost protecting could expose us to losing a third of our crop.
Overhead sprinklers deliver water at a rate of roughly one-quarter to one-third of an inch per hour. So far this season, we have turned on the sprinklers four times - about 13 hours total.
In the winery, our major water usage is for 1) cleaning tanks, barrels, picking bins and the presses during harvest and 2) power washing the floors. We pride ourselves on maintaining an immaculate facility. All of our grey water goes through the storm drains to the reservoir. We do not use detergents.

In our homes, even farmers take Navy showers.
Every vineyard's water use varies, just like fine wine, with the climate, the soil and the lay of the land. I would rate our water use at 94 points on a 100 point scale. We can always do better.
The point is, we live in a watery world. It takes/costs water to do everything. An economist will tell you that if water was given its real monetary value, we wouldn't have a problem. The market would even itself out naturally.
Except that

water is a right

, like air. The state has assigned relief funds for rural communities where the wells have gone dry. Food banks are gearing up for added demand in the summer as land is fallowed, resulting in job loss. In November 2014, California Secretary of Agriculture Karen Ross launched a campaign to raise 200 million pounds of food for food banks by the end of the year.
As with just about everything, I think we want/need to strike a balance.
For additional information on water and agriculture, I highly recommend the Public Policy Institute of California's "Water for Farms

" briefing that just came out and that CDFA posted on their Planting Seeds blog. Their report provides accurate statistics and comes from a well-respected, non-partisan organization.
Find the personal water footprint calculator from National Geographic here

.
And consider this final water conservation tip –

old wine barrels are great for harvesting rain water

.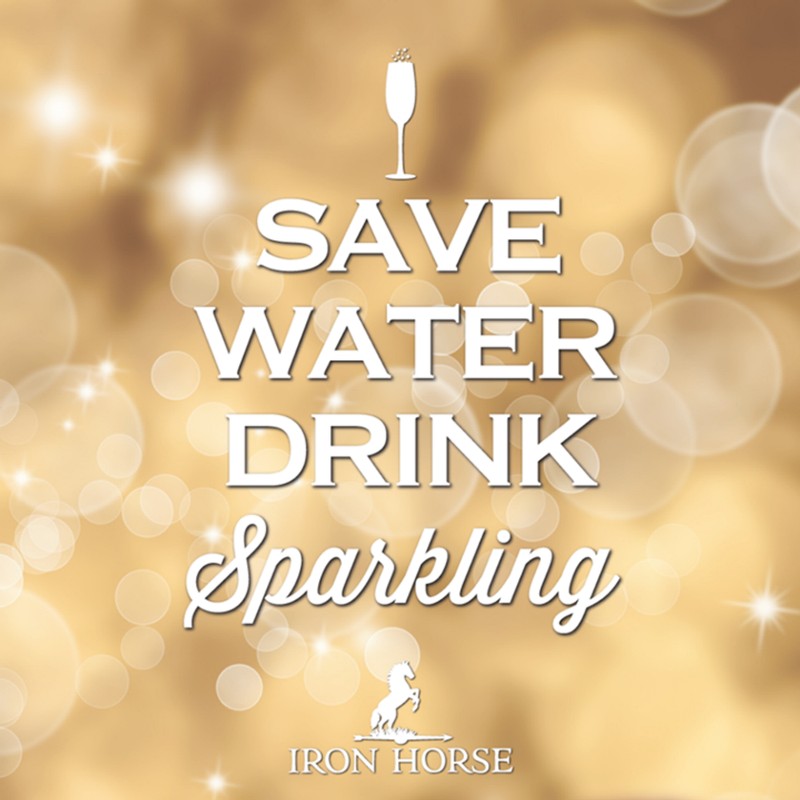 Comments