April 11, 2018 | California Sparkling, California Wine, Iron Horse Sparkling, Iron Horse Vineyard Update, New Season, Special Production, Vineyard Updates, Winemaker Updates | Joy Sterling
Talk About Stormy
There is nothing quite like spring at Iron Horse. Even five inches of rain in a 30-hour continuous downpour couldn't put a damper on it.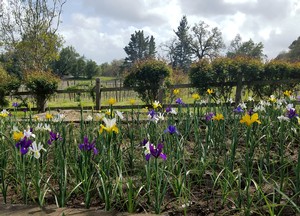 It was a crazy storm - a "pineapple express", thankfully not that intense, but unrelenting, turning us into Island Iron Horse.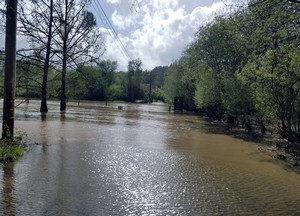 Cazadero got seven inches. San Francisco recorded the biggest one day of rain since the Gold Rush. Yosemite flooded and closed.
Undaunted, our Winemaker David Munksgard and I sat down to taste our about to be released 2014 Rainbow Cuvee, which is a Blanc de Blancs this year, and our 2010 Brut LD, our first LD in four years. We had a great conversation about the future and what better thing to do, even if the creek is rising. Both bubblies are being disgorged and labeled and will make their debut in our May Wine Club shipment.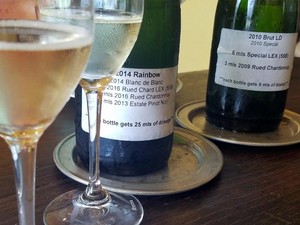 We were flooded at the main entrance all weekend, but it was a great relief to see that the iris and most importantly the vines had stood up to the storm.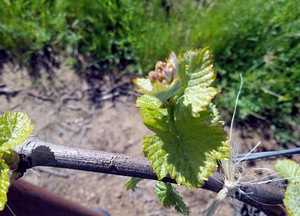 Fortunately, nothing deters our wonderful fans and club members. I am very proud of the intrepid tasters who made the trek around the back way onto the property, especially for our first Oyster Sunday of the season.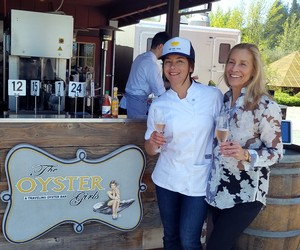 This year, The Oyster Girls are offering freshly shucked, raw and barbecued oysters, cooked shrimp and a caviar tasting. The dates are every Sunday through October from 12 noon to 4 pm (or until they run out). Please, please, please make advance reservations for tasting.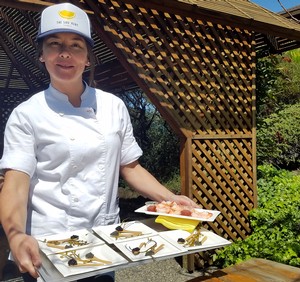 Sometimes it can be an adventure coming to Iron Horse, but always worth it. I firmly believe the beauty of the place is part of our special terroir. The grapes know they are growing in a gorgeous spot and are not to make anything less than the most delicious, memorable and pleasurable wines.
All of us in the Iron Horse family hope you will come visit and drink in the view.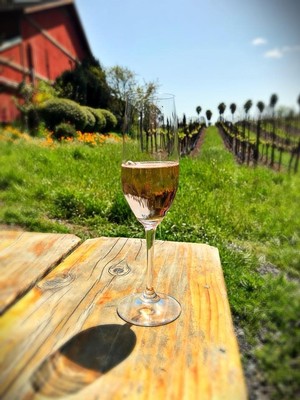 Photo: Rob Akins
With all my very best,

Comments
Commenting has been turned off.