August 3, 2015 | Joy Sterling
Start of Harvest, Best Wineries in American, New Labels
Harvest has begun, starting with Chardonnay for Sparkling at the foot of the estate, right by my house. This is my 30th vintage at Iron Horse and I still get goosebumps watching the first grapes go into the press.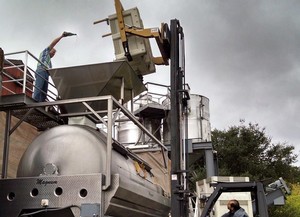 Our ceremony involves winemaker David Munksgard pouring a bottle of bubbly in with the grapes while we all raise a glass to the vintage.
This was our earliest start ever - four days before last year. But unique environmental conditions triggered both an early and extended timeline for the whole growing season, a reality that could yield more complex flavors in the resulting wine. Just like a tomato, the grapes accumulate more flavor the longer they hang on the vine.
We are anticipating a smaller crop as we pruned for drought, a tactic employed to protect the vines from carrying too much fruit in such dry conditions. So far, all of our other crops - the berries, peaches, early Gravenstein apples, hydrangeas, zinnias, lilies, lettuces, cherry tomatoes and right now an abunance of squash blossoms are so gorgeous. There is every reason to think the grapes will follow suit.
This summer has brought many new accolades. I am extremely proud that Iron Horse was included on the Daily Meal's new list of the 101 Best Wineries in America. It is a very interesting, and in many cases an unexpected compilation of wineries from across the country - not exclusively California and the Pacific Northwest. I thank the tastemakers who put it together, including Chef Daniel Boulud, Chicago restauranteur Cathy Matuano and of course the Editorial Director Coleman Andrews.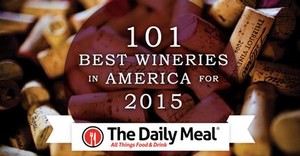 I am also very excited to announce that we are updating our wine labels, which you will first see on our 2013 Single Vineyard wines to be released this fall. I have always thought of Iron Horse as a work in progress. Each harvest we ask ourselves, how can we take our quality up another notch? In that spirit, the packaging also has to evolve. The last update was ten years ago. Our label designer Mark Berry did a fabulous job - the bottle is wider, the label bigger and less cluttered, the logo more prominent, the background is black and the foil embossing is copper. I think it's gorgeous.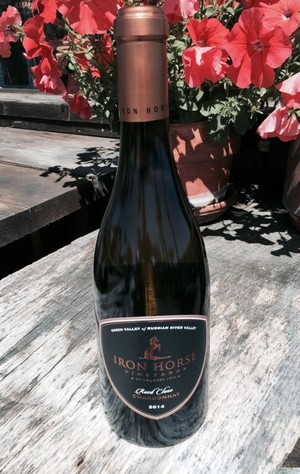 Recently a dear friend changed and really upgraded my thinking, saying Iron Horse is more than a work in progress … it is a dream in progress. This is now my new mantra.
I hope you will come visit in the next few weeks. First to taste the grapes before they go into the press … and then the juice. We will make you our specialty bubbly cocktail, which you can only have at Iron Horse and only this time of year. We call it a Sterlini (like a Bellini) – Brut X with a tiny splash of fresh free run juice directly out of the press.
Please wish us luck with vintage 2015.
Comments