April 13, 2015 | Sustainable Practices, Vegetable Garden | Joy Sterling
Springing Forward with the Iron Horse Vegetable Garden
For those who have been to Iron Horse Vineyards, you know our Green Valley enterprise is a family affair. I run the front of the house, my brother is in charge of operations in the vineyards, and my parents set the standards. We all pitch in where extra hands are needed, but there is one role where exclusive credit is due. And that's the role of Vegetable Garden CEO.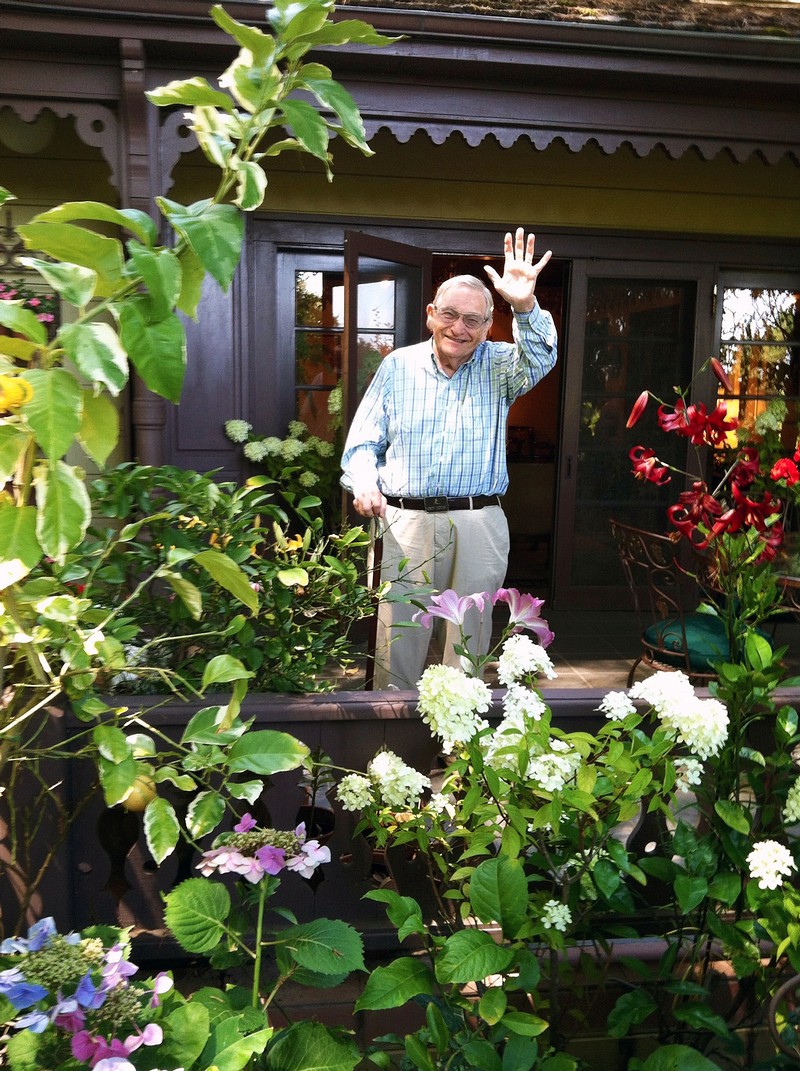 For years, my father has presided over a massive, roving vegetable garden with help from First Lieutenant Jose Puga who has assisted from the beginning. The garden has "gone viral" and now boasts over 300 varieties of tomatoes alone. The living exhibit of deliciousness rotates to different locations on the property, and this year the open field behind my house is playing host. Because of my proximity to the project, I will be regularly tracking growth on the blog!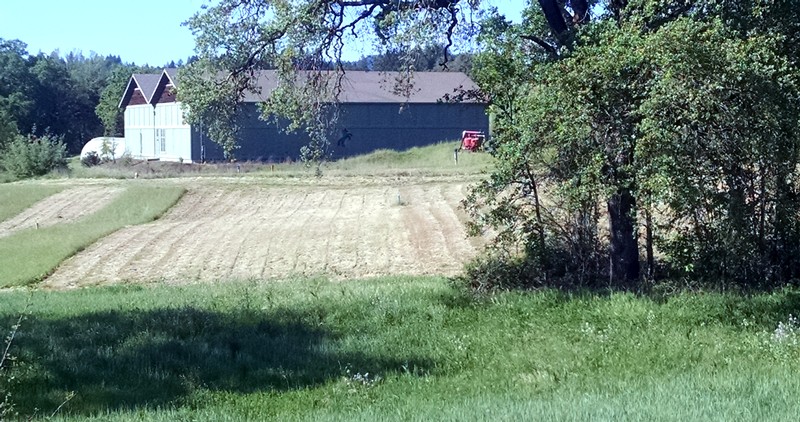 Everything is started from seed but won't go into the ground until we are past frost season. Normally we worry about frost as late June 1st. But this year, everything is three weeks ahead, so the planting date is approaching.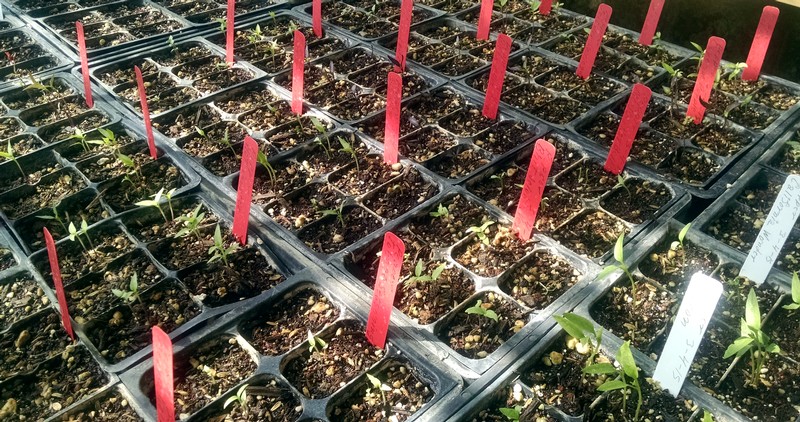 Here are some of my dad's top tips for starting a successful garden:
Q: First, explain the origins of your passion for gardening.
A: Living in France in the '60s was a real eye opener for me. In those days, in California, we didn't have access to the variety of fresh vegetables and fruits that we encountered in Europe. For example, we had mainly two types of lettuce - iceburg and romaine, and we thought that was advanced. I remember the luncheon at the Savoy Hotel in London where I first had a mache salad.
We took the opportunity to immerse ourselves in the old world, which was new to us. We got very used to having fresh produce from the local markets every morning which generated an early "farm-to-table" menu. It was very exciting. When we moved back home from Europe, we couldn't find the things that we'd grown accustomed to. So we simply decided to grow them!
To that end, on return visits to France, we made a point of shopping for seeds to continue growing the diversity in our Sonoma garden. Across from Notre Dame, there were two blocks of stalls along the river devoted to seeds. We could also find them in the South of France, near the flower market in Nice.
Q: What is the size and scope of the garden this year?
A: The vegetable garden will be about two acres. I need a lot of room! The size is necessary for the diversity that I'm committed to.
Q: What's new and exciting this season's garden?
A: There are always some new things to try. I have a special enthusiasm for my tomatoes, but in order to save space for new things, I limit myself to 300 types of tomatoes. And I'm constantly refining my collection to allow for new varieites to enter the garden's repertoire.
Charentais melons have always been one of my specialities, a product indigenous to Provence. I'm also starting fresh with new artichokes this spring.

For me, the "excitement factor" is delivered by innovations in produce color, flavor, and shape. It's the ever evolving variety that keeps me passionate and engaged. Any one vegetable can have a number of different textures, colors, and styles. Years ago, most items had one color - like white cauliflower, green beans and red beets. Now you get a gorgeous range of colors for some if the classics. One of our favorites last year was beautiful golden cauliflower.We now make the most delicious beet chips, sweeter than potatoe chips, made from white beets.
Food really is more exciting now than ever.
Q: What environmental considerations do you keep in mind on the estate?
A: It's important to rotate crops so you don't play out your land. We rotate our garden on the property every couple of years.
I have farming in my blood passed down from several generations. One set of grandparents were homsteaders in Alberta, Canada. My mother's family grew walnuts in San Juan Capistrano. My father grew grapefuit and dates in the Coachella Valley, so I have always had ties to the land, a love of the land, and we work towards a better understanding of sustainable farming principles. No chemicals. We weed with old fashioned, long handled hoes and irrigate with recycled water using drip hoses.
Q: How has the vegetable garden added to the overall richness of the Iron Horse estate?
A: Variety is the spice of life. Nothing tastes quite like our home grown tomatoes. We firmly believe the fruits and vegetables we grow here naturally pair beautifully with our wines - terroir and terroir. The enthusiasm has touched every member of my family. My children and grandchildren have all participated in the garden planning and tasks at some point.
Q: What are your top tips for the at-home grower?
A: As you sketch out the garden and pick your seeds, you can start planting certain items in a hot house to get them going. It's important to be aware of your climate's limitation. For us, we can still get frost through the end of spring, so getting a head start is key. I also grow three seedlings for each of 300 types of tomato I will plant and then only plant out the strongest one of each varitety in the ground. Right now, that means I have 900 tomato plants that we are raising. This is to insure we have a succesful crop.
My top tip is to get a hot house. These days you can purchase a self assembling, small hot house. Getting that head start is worth-while.
Q: What are some of your favorite sources of seeds for those who need a little guidance?
A: There are marvellous catalogues and exchanges like "Seed Savers" and "The Territorial Seed Company" and "Totally Tomatoes". Here in Sonoma County, Petaluma has the "Baker Creek Heirloom Seed Company"store inside a grand old bank bnuilding, which has a beautiful selection comparable to my old haunts in Paris. Every year, these sources bring a few options that end up as permanent "favorites" in the planting schedule. The hard part is being restricted to just 300 kinds of tomatoes.
Comments