February 2, 2015 | Food & Wine Pairings, News & Accolades | Joy Sterling
Some of our Favorite Toasts ...
Happy Groundhog Day! We are happy that we can see the shadow from our flutes on the Iron Horse Tasting Bar meaning there is more winter on the way … hopefully rain.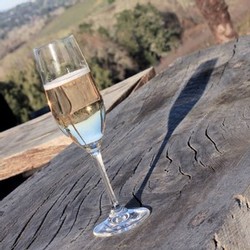 So far, 2015 is off to such a great start, beginning with the honor of having our 2010 Classic Vintage Brut served at the private reception for about 200 in the Governor's Office, celebrating Jerry Brown's inauguration to an unprecedented 4th term. This was at 11 o'clock in the morning, so the Brut was featured both "neat" and in mimosas with California OJ.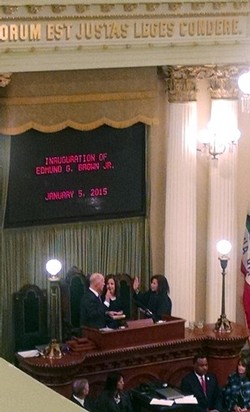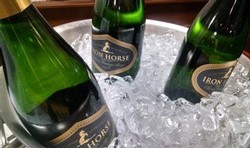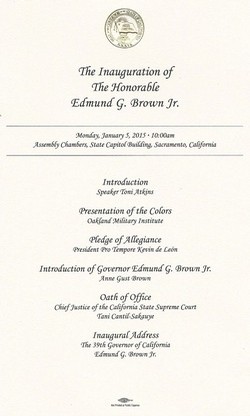 I am also thrilled to share with you these exciting photos of Iron Horse Ocean Reserve at the summit celebration for Santa Rosa, Sonoma County native Kevin Jorgenson and his climbing partner Tommy Caldwell after scaling the Dawn Wall of El Capitan - a feat that has earned them admiration and cheers from all over the world.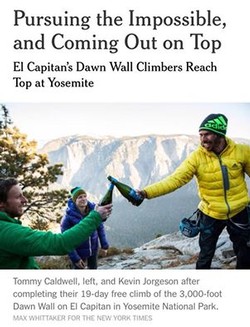 This is how we hope everyone feels when toasting with our bubbly ... on top of the world!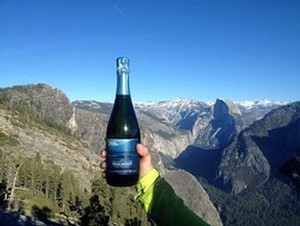 With all my very best,

Comments
Commenting has been turned off.