April 27, 2014 | News & Accolades | Joy Sterling
Sandra Day O'Connor at Iron Horse
I wish everyone could have been here for our Earth Day event on Sunday. It was our best ever.
I felt privileged to hear Sandra Day O'Connor speak about the meaning of Earth Day, her memories of growing up on an arid Arizona ranch and the value of water, which deeply resonates in a drought year. And, I learned a new word - petrichor, which is the scent of rain on dry earth, or the scent of dust after rain.
Of course I loved that she said, "'Wine is the best celebration of the earth." But my favorite part of her talk was about her friendship with my parents since their days at Stanford.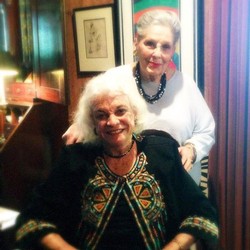 Head Chef Douglas Keene outdid himself with the food. The Chardonnays and Pinot Noirs from our friends and neighbors are so delicious. I love when Green Valley comes together as a community. And the pies!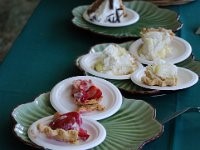 We had art, heard a great rendition of Bésame Mucho by the gorgeous and talented Trio Ellas, and learned about the application of drones for agriculture.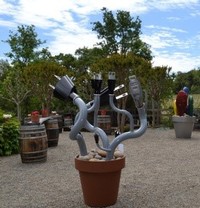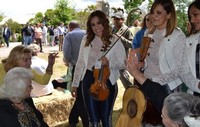 I cannot imagine what we will do next year!
Comments
Commenting has been turned off.