March 23, 2015 | California Wine, Event, Industry Leader, Iron Horse Vineyard Update | Joy Sterling
Luncheon with the U.S. Ambassador to China
I had the pleasure of meeting with U.S. Ambassador to China, Max Baucus, and his wife, Melodee Hanes while they were visiting Napa Valley last Friday. Over a sinfully delicious pizza lunch, I joined fellow industry leaders to brainstorm ways to increase California wine exports to China.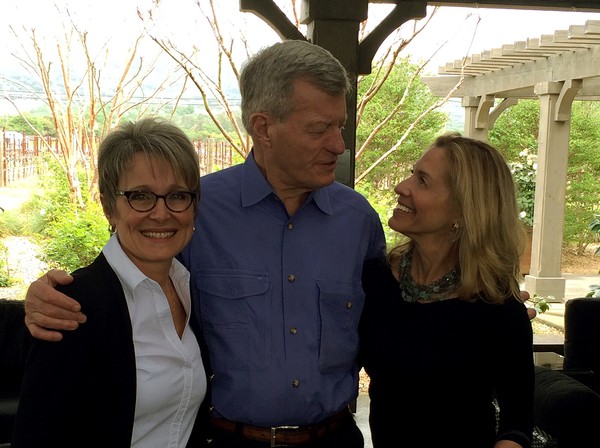 Wine Institute sponsored this roundtable luncheon with exporting vintners active in the China market. I participated as a representative of both Iron Horse Vineyard & Sonoma County and I joined colleagues including Michael Parr representing Wente Family Vineyards and Richard Grey from E&J Gallo. The event was hosted by Delicato Family Vineyards CEO Chris Indelicato, at Black Stallion Winery in Napa.
Our challenge was simple - to

rechart a course towards a successful exporting relationship with China

after austerity campaigns led to a 7% decline in California wine exports in 2014. With

China representing the world's largest red wine drinking nation

, the mission is certainly worthy.
Four next steps emerged from the roundtable discussion:
Build partnerships with tourism boards, i.e. Visit California and Sonoma County Tourism Bureau, to bring more Chinese tourists to wine country.

Pitch strategic partnerships with Disney about featuring California wines when Shanghai Disneyland opens in 2016.

Ambassador Baucus and his wife graciously offered to host a dinner in Beijing featuring California wine and agricultural products in the Fall.

Optimize Wine Institute's education program in China to build awareness of California as home to premium wines.
As a California wine ambassador and family vineyard owner, I am thrilled to be part of restarting these great business relationships. We have extensive experience exporting to China since we launched our trade with the country in 2011 via a special Chinese "Year of the Dragon" Cuvee. The wine was a major hit with buyers and was notably served at a 2012 State Department luncheon honoring then Chinese Vice President Xi Jinping hosted by Hillary Clinton & Joe Biden. We continue to develop special cuvee offerings for our Chinese audience and look forward to increased collaboration with our global Iron Horse Family.
For more information, find the fill Wine Institute press release on 2014 California wine exports here: http://bit.ly/1HstTg9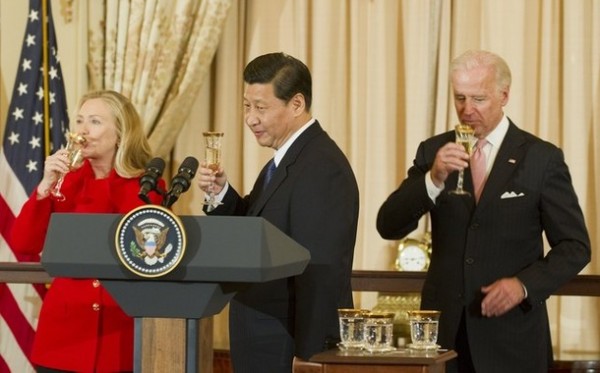 Comments
Commenting has been turned off.