December 8, 2015 | David Munksgard
Pouring a Little Bit of Christmas with the Iron Horse Winemaker
Last month, we started a recurring blog series of dispatches from our Iron Horse Winemaker David Munksgard who thoughtfully selects his favorite bottles for the special circle of friends and fans in his "Winemaker's Choice Club". We're excited to share his December wine recommendations, perfectly timed as we dance into the holidays. Find out what our winemaker is drinking and thinking as we get a sparkling start to Christmas and New Year celebrations!
The final 2015 Winemakers Selection of the year includes the 2010 Cuvee M (sorry to say we're now sold out … just another reason to join the club, so you don't miss out in the future) and the 2012 Estate Pinot Noir.
2010 Cuvee M is made entirely from a single vineyard block called Block M, planted to Stony Hill Clone of Chardonnay. This wine has great meaning to me on a very personal level. In the winter of 1974, I was visiting my father-in-law in Napa. He arranged for a visit to Stony Hill Winery in the hills above Napa Valley. On that chilly, foggy, rainy day we were greeted by Stony Hill Winemaker Mike Chelini. This was my very first visit to a winery and Mike took his time and explained things in such a way as to not intimidate anyone. Heck, he even taught me how to swirl a glass of wine. We climbed on barrel stacks, tasting from them with a glass wine thief. That first winery experience could not have been better. And I fell in love with that specific clone of Chardonnay.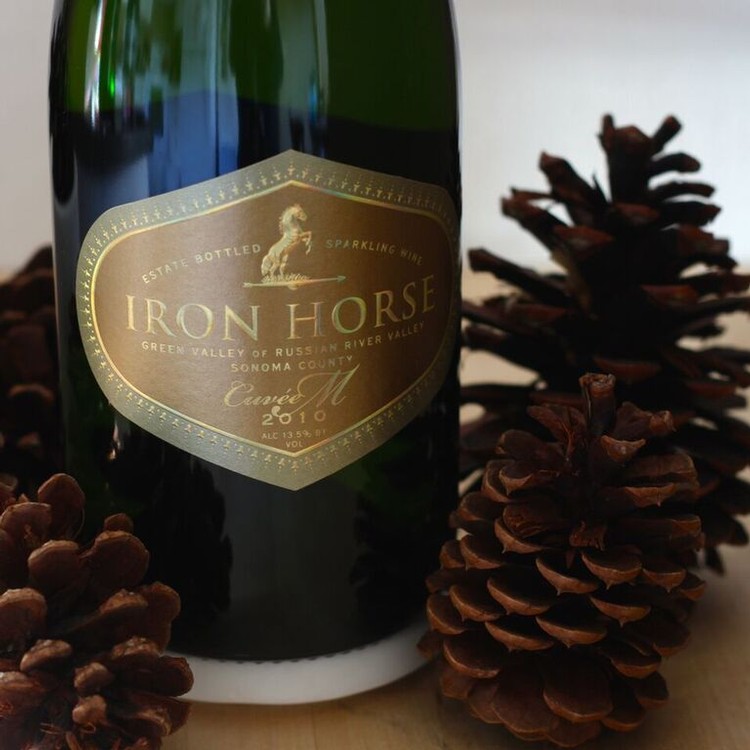 Twenty-two years later, I arrived at Iron Horse to be their new winemaker. I quickly learned that they had two blocks planted to the Stony Hill Clone; one was Block M. In 2010, I decided to pick block M early and use it for bubbly. The wine from this picking was so stunningly unique, it screamed to be bottled on its own.
Soon after, both blocks of Stony Hill were pulled out due to old age and replanted to Pinot Noir. Though I lost the vineyards of Stony Hill Clone, I still had the wine in time capsule fashion.
Stony Hill Clone to me has always been a benchmark, displaying lean citrus elements along with a signature of wet stone minerality. This is the only vintage we made of this wine. Total production was a mere 200 cases. Ready to impress now, this rarity will continue to gain in complexity well over the next eight to ten years with proper storage.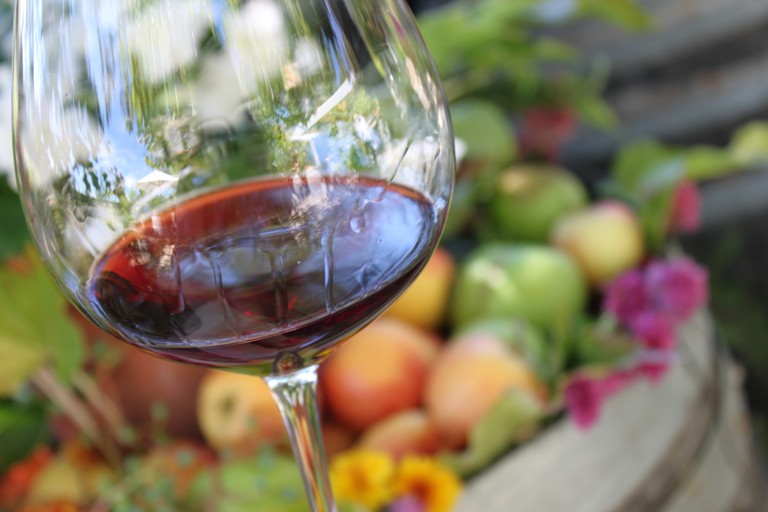 The 2012 Estate Pinot Noir is the still wine I chose for the December Club shipment. This wine's evolution has been fun to follow as it continues to gain complexity and supple structure. Enjoy with your holiday meals or stash it away for three to five more years to enjoy those dried rose petal and herbal tones that bottle age brings.
All my very best wishes,
David
Comments