November 22, 2014 | Joy Sterling
Love Potion No. 10
Dear Friends & Family,
I often say that we could legitimately change the name of our Wedding Cuvee and call it Love Potion … No. 10. Now that seems all the more appropriate given the #10 ranking in Wine Enthusiast's Top 100 Wines of the Year.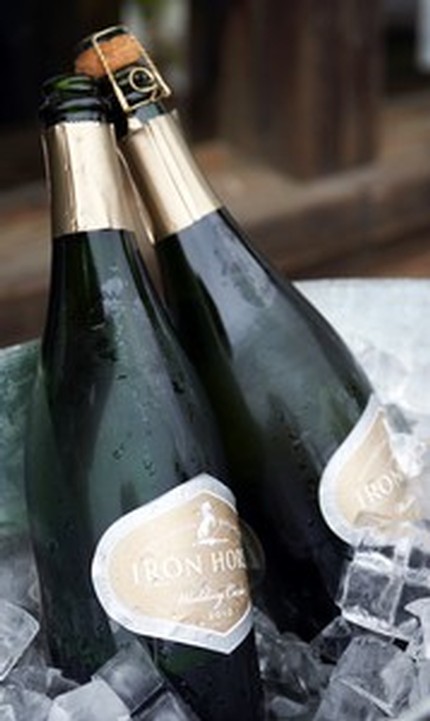 Much to my surprise, I have been named Winery CEO of the Year by the North Bay Business Journal, which covers Marin, Sonoma and Napa. Of course it takes a village. I call it Village Iron Horse and I am very proud to be a member of such an extraordinary group of people.

I rarely talk about the business of wine, but I thought the questionnaire they sent was interesting. For example, question #3: How have you and your business affected the wine industry?
I am very proud that we have gained growing recognition for the Green Valley AVA within the Russian River Valley and appreciation for top caliber American Sparkling Wines that sit at the same table as the finest Champagnes.
Just as France has Champagne, California has certain areas – the Central Coast, Carneros, Russian River (most specifically Green Valley) and Mendocino – that are ideal for growing the best grapes for bubbly. I really enjoy showing visitors how we make Sparklings – how labor intensive it is, how long we age our bubbles, the significance of making vintage vs. non-vintage, the beauty of being estate bottled (like small grower champagnes). The methodology is identical; the sole difference is that Chardonnay and Pinot Noir grown in Eperney taste different than Chardonnay and Pinot Noir grown in Sebastopol.
And this one: How healthy is the wine business, from what you see in your operations?
California's wine business is staged to grow on the world market primarily thanks to three straight excellent vintages in a row – 2012, 2013 and 2014.
Sparkling Wine sales are increasing on a level that we haven't seen since the turn of the Millennium, thanks in large part to Prosecco, which as a stepping stone I believe has led more people to think of bubbles as an everyday pleasure and not just for special occasions.
Pinot Noir is also very exciting. We practically dropped out of the Pinot world for about five years while my brother oversaw the replanting of our vineyards. We are very lucky to get back in when the vines are in their seventh leaf, with a great vintage and at a time of dynamic growth for the category.
Finally, What are the opportunities and challenges facing your business, and what have you been doing to take advantage of or mitigate them?
One of the greatest challenges facing the entire North Bay (and all Californians) is drought. We will prune with drought in mind again this winter to keep the crop level low, so the vines, if the worst comes to pass, will have the best chance of success.
A great opportunity is the power of Social Media. We have yet to conquer the Internet. Growing our on-lines sales is a major objective. It's an area I enjoy. I love being in personal contact with our customers.
We also benefit from the terrific increase in tourism to Sonoma County, bringing a greater influx of wine lovers to our Tasting Room. We continue to upgrade the experience here at our home place to capitalize on the increased traffic.
It is to our advantage that Pinot Noir is the fastest growing red wine varietal in American with the younger generation. Green Valley is considered the heart of Pinot country in Sonoma County and thanks to our re-plant we started producing a number of small production, single vineyard block Pinots that are our rising stars.
I will be very proud to accept this award next month on behalf of the entire Iron Horse family, whose passion and dedication shine through in our wines.
I am also very excited to report that we are getting some rain and to remind you that according to wine tasting pros this is the best time to come visit. There are fewer people and ours is a view for all seasons.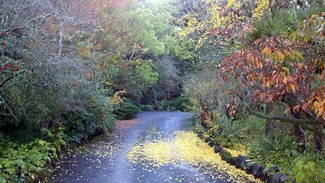 Please come taste with us and we will roll out the gingko leaf carpet for you.
With all best wishes for a wonderful Thanksgiving,
Comments
Commenting has been turned off.