February 26, 2016 | Joy Sterling
Leaping Into a New Golden Age
Leap Day is upon us. For members of the Leap Year Baby Society, this extra day is an existential threat to annual birthday celebrations. To all those born on February 29, we toast and thank you for restoring balance to our seasons.
For us, balance is key … in wine as in nature. In that ongoing pursuit, Iron Horse Ranch & Vineyards General Manager Laurence Sterling is engaged in restoring Green Valley Creek, which bisects the Estate. As you'll read in his recap below, there has been a "leap forward" thanks to a rich pool of experts. Because of this commitment to balance and conservation, we find ourselves the happy beneficiaries of one of Mother Nature's sweetest gifts. Our open windows at night bring in the enchanting chorus of singing frogs living in "harmony" along the creek.

@CASeaGrant
For a number of years The California Department of Fish and Wildlife and the National Marine Fisheries Service have been engaged in a complex effort to restore Coho Salmon and Steelhead Trout in the Russian River and its tributaries, including Green Valley Creek that runs through Iron Horse. Their plan has been to recover, recover, hatch and release thousands of carefully selected fish, many of which were released at our bridge. But, as Kermit the Frog pointed out so presciently, "it's not easy being green." Obviously the drought, which is far from over, hasn't helped. Another problem has been decades of human interference with the riparian habitat, some good and some not so good.
Pic from April 15, 2015 @CASeaGrant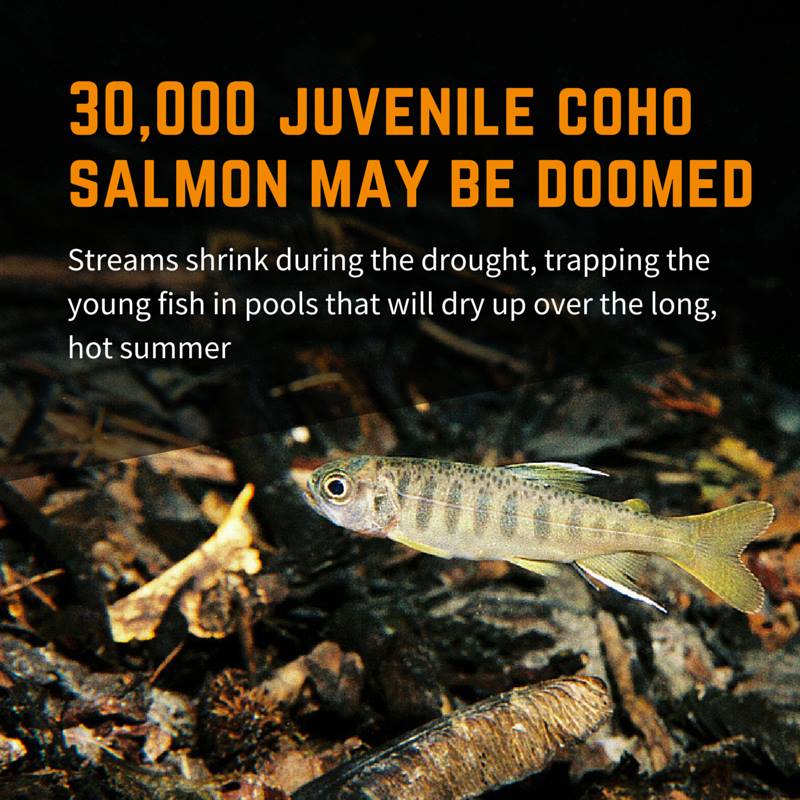 In 2014 a senior biologist from California Department of Fish and Wildlife came by with some aides. They had been going through old files and found a picture of a dam on the creek that might be interfering with the fishes' migration and asked if they could look for it. They found a dam. Not the same one as in the picture, but nonetheless a significant impediment. Our vineyard team was able to get it raised, which has helped, but it is still a problem and has to be removed.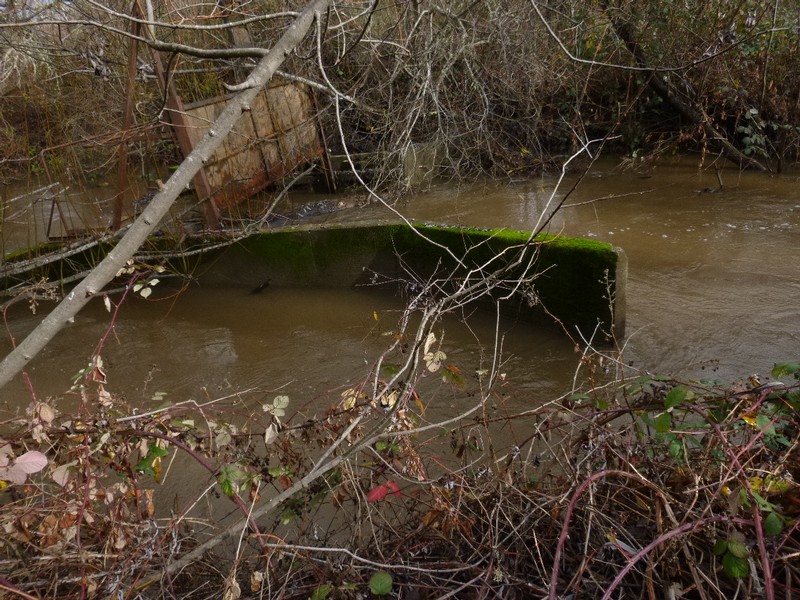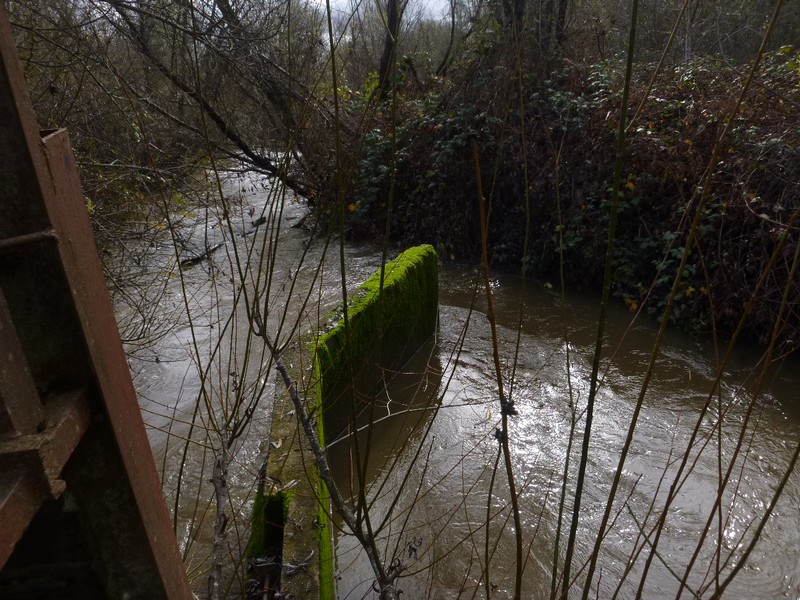 The next problem is what happens when it does rain. When the flows are too fast the juvenile fish can often be swept out to the river and then eaten by the Sea Bass. So we've now met with a number of CDFW and the Gold Ridge Resources Conservation District biologists, engineers, project managers and even a Johns Hopkins trained Senior Fluvial Geo-morphologist (she studies how rivers and creeks change and can be changed) to begin a four to five year plan, starting with removal of the dam and then progressing with the creation of an off-channel fish habitat in our floodplain. The goals are to make it easier for the fish to pass through Iron Horse on their way up and down the creek, and to improve their chances of surviving. Execution isn't easy, but if successful we may also be able to harness some of the seasonal flooding, which now is simply wasted water.

@CASeaGrant
The next project is to see if we can restore an old storage pond once known as Duck Lake (a bit of an exaggeration) which is now overgrown with willows and other vegetation for possible storm water storage to feed various pools in the summer and keep the water temperature cool enough for the health of the fish.
Our hope is to go beyond being 'fish friendly.' We can't return the creek to what it was before the Gold Rush. There are too many roads, bridges, culverts, artificial lakes and reservoirs to think we'll be able to go back to some golden age. But with proper aforethought, design, and execution; it may be that not too long from now our creek will be vibrant and alive.

@CASeaGrant
For more information about the University of California SeaGrant monitoring program, check out their webpage here. You'll find an in depth explanation of their scientific methodology including information on the PIT tag technology which allows us to so carefully monitor the return of adult fish in the Russian River basin. Scroll to the bottom of the page for an archive of of related news pieces on this topic which ran in the Press Democrat in years past. This collection of news stories effectively establishes the chronology of the problem as well as the strategies employed to address it. Please reach out for ways you can help. And, Happy Leap Day!
Comments
Essay writing service reviews

@ May 20, 2016 at 2:03 AM

"Leaping Into a New Golden Age" I really enjoyed your post. Thoroughly enjoyed every bit of this article. Really great to read. Keep writing and sharing with us :)

Commenting has been turned off.