February 12, 2016 | California Sparkling, Food & Wine Pairings, Vegetable Garden, Wedding Season | Tarin Teno
In The Mood for Love - Perfect Pairings For Valentine's Day
When something is meant to be, it comes easily. Effortless, perfect pairings are on our mind this Valentine's Day. Since matching people is decidedly more challenging than picking the ideal Iron Horse bottle for a magical moment - say a sip of sparkling with a sumptuous bite, we're taking on the latter in a display of our affection for you. So, as you embark upon the all-consuming act of kindling love new or tried and true this Valentine's Day, Iron Horse & our team of expert friends are here to provide fuel for your sensory expression of devotion.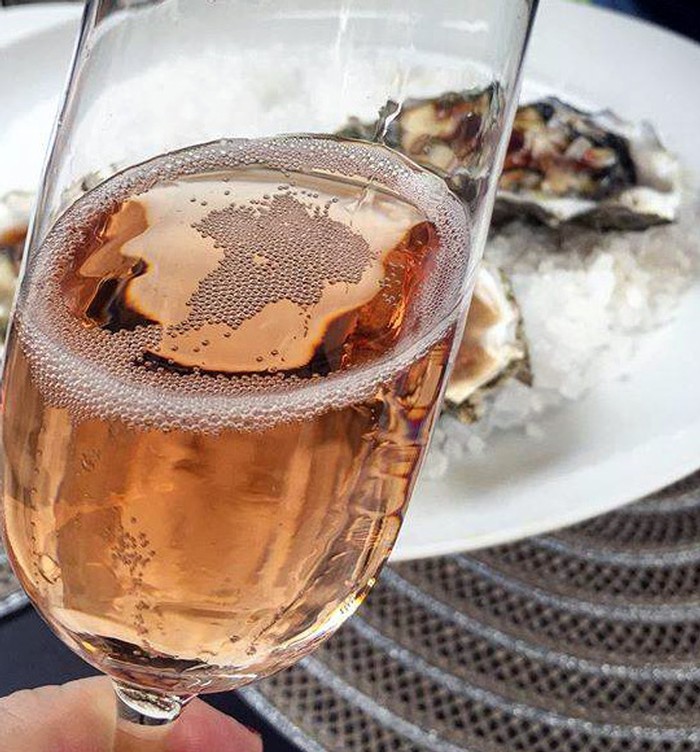 Leslie Sbrocco, co-founder of WineToday.com was nothing short of poetic when we called her up to chat about the topic. The expert whose resume includes a James Beard Award, three Emmy's and three Taste Awards, was travelling to a Today Show segment touting Valentine's wine menu suggestions when she told us, "It's very easy to fall in love with Iron Horse wines that's for sure." From there we were off to the races., " I'm sure many a romance has been started and nurtured over bottles of Iron Horse bubbles." When Leslie thinks of this holiday, she always thinks about bubbles first, specifically rosé bubbly. (In fact, our expert has honored her love of rosé bubbles with a tattoo!).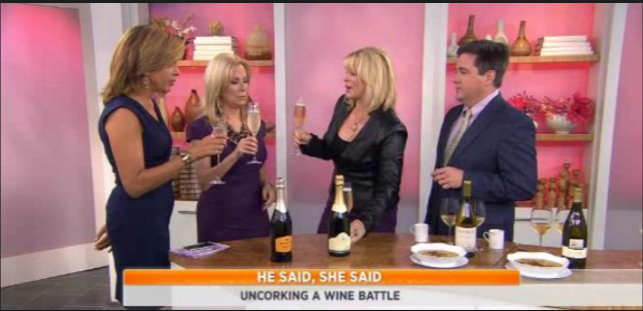 Leslie says she would start her evening with our 2008 Brut Rose, which is bold and exciting and surprisingly dry. In terms of food pairings, she is a big fan of potato chips and popcorn. "I recommend styling a playful popcorn bar. Pop up your favorite popcorn and pour on truffle oil with sea salt and cracked pepper. This goes beautifully with the Rose or the 2012 Wedding Cuvee. If you want spicy, add peanut oil and paprika. I've even tried Espelette peppers from my recent trip to Basque country." An enticing, spicy spread to woo your lover.
When Leslie thinks in terms of preparing a main course, the Iron Horse UnOaked Chardonnay (lovingly described as "naked chardonnay") is a very easy match for food. Our winemaker agrees. In fact, David's affinity for this new vintage feels a lot like new love. Anyone who goes to visit him after a trip to our tasting room has heard him describe the 2014 production as our best ever. Leslie advises something as simple as picking up a whole roast chicken at the market and preparing a quick and easy Dijon sauce as an accompaniment. You won't break a sweat…. until you want to of course!
And chocolate. There must be chocolate! How can one avoid its allure?? Leslie certainly goes in for the kill when guiding this denouement to the Valentine's Day experience. "Iron Horse's 2012 Estate Pinot Noir pairs with darker chocolate because it's fruity and not overly tanic, a role taken care of bythe chocolate." She suggests a more bittersweet style with higher cacao concentration. She would personally select our Rose which can hold up against this richness. A creative pairing on her recent trip to Sydney led to her final dessert suggestion. "Everyone knows about chocolate dipped strawberries during this season. But I recently had seedless red and green grapes coated in dark chocolate and white respectively. The green grapes with white chocolate goes extremely well with Chardonnay." Go ahead, be bold!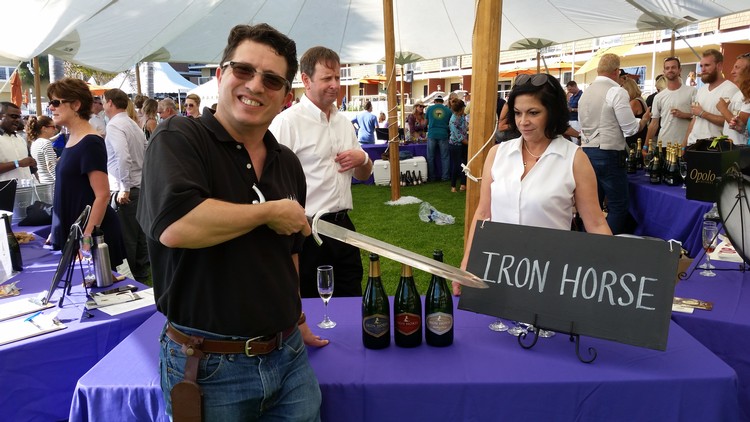 Our next expert, David Glancy of San Francisco Wine School, explained his take on St. Valentine celebrations. His trick for readers exploring their own pairing selection is to keep things simple. When chosen properly, the perfection of your pairing (and your date!) should be the standout. For the wine, he regularly declares something we feel passionate about as well -- "Sparkling is NEVER wrong!" He recommends crafting a sparkling tasting which can progress along with your meal. This starts with our 2012 Wedding Cuvee which is pale golden rosé and dangerously easy to drink, next onto our 2008 Brut Rosé, and finally onto a more mature vintage, like Iron Horse 2000 Brut LD. For those looking to stick with just one option through the meal, he agrees with Leslie on the point that Brut Rosé is phenomenally versatile.
When David thinks about a main course, he turns to our UnOaked Chardonnay as well. Due to the crispness of a wine that's all about the purity of the fruit rather than the "smack of oak" as Leslie described it, he would recommend pairing a medium weight food with some creamy components. This could be anything from a brie cheese or a cream sauce. Or he would advise a second angle which is to look for fresh and crisp things to match. "Oysters on a half shell or a progression into a baked oysters and oysters Rockefeller would be great here. In fact any type of shellfish is appropriate - the in-season Dungeness crab would be a fantastic way to go." The Iron Horse 2012 Estate Pinot Noir has a unique finish thanks to the col, foggy climate in our Green Valley. According to David, this distinctive, delicious and versatile red would go well with fish, poultry, and meat. "Salmon is a sure thing. Seared Ahi tuna could also stand up, , especially with a pepper crust. And the bright acidity of the wine could cut through the fattiness of a duck dish. Choose a sauce with red fruit and the Pinot will pop."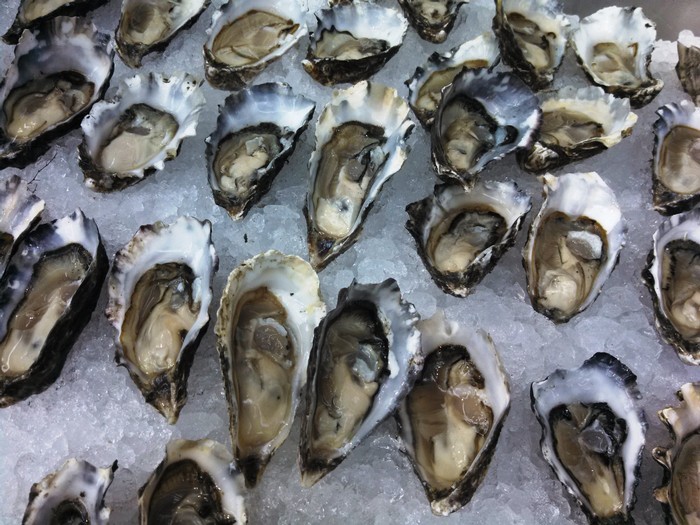 To wrap up his expert guidance, David advises not to discount the power of an experiential theme. He once had a lovely lunch in the Iron Horse gazebo featuring tomatoes sourced from Barry Sterling's renowned vegetable garden, served with our Chardonnay. "The match didn't necessarily follow any of the food pairing theories that we teach, but it was that fresh crisp cool climate California Chardonnay with a succulent and slightly acidic tomato that pulled me in, amidst the beautiful setting." We encourage you to mine your past experiences, replicate a moment ripe with nostalgia. The result, though perhaps not "by the book" has the potential to seduce.
And trust us on the sparkling.
Go get em Tiger!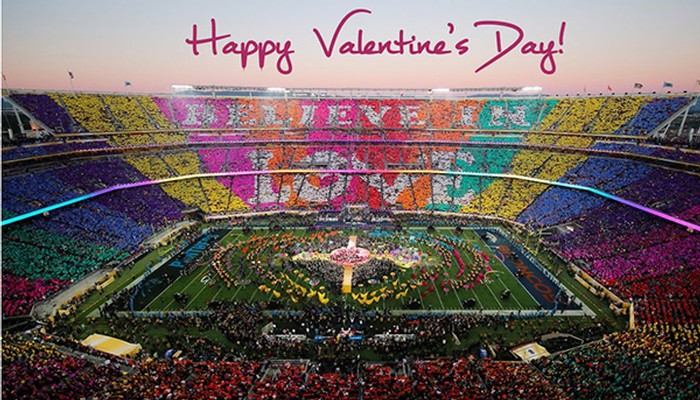 *****
Comments
Commenting has been turned off.