March 3, 2017 | Joy Sterling
Hello March
I am very excited to say hello to the sun after a February that swiftly washed away in the storms. According to my brother's stats, Iron Horse has received 41 inches of rain since January 1 – up 250% from "normal". (Normal being the ten year average.)
What that means for the grapes is anyone's guess. There are so many variables ahead. But I think it is safe to assume this will be an expensive vintage. We are going to need to catch up on the pruning.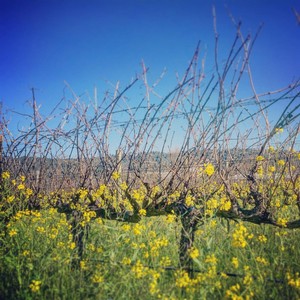 And we can expect a lot of leaf growth, which we will pull off by hand, directing the vine's energy to the grapes instead of "wasting" it on an excess of leaves.
On the plus side,
The camellias have never been more gorgeous. The ones at my parents' house are massive and covered in flowers so perfect they don't even look real.
We do not have any vines standing in water thanks to the gentle, rolling, interlocking knolls on the estate, which naturally shed water.
Our highly coveted sandy soil type, called Gold Ridge soil, provides excellent drainage.
And the cover crop which my brother brilliantly seeded between the vine rows back in November, is now lush and bright, spring green, doing its job, preventing erosion.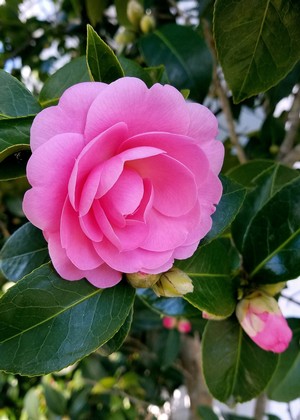 Looking ahead, we hope to be very lucky and have cold temps staving off bud break for three weeks, no big rain storms thereafter and a later snow melt in the Sierras than the past few years, ideally starting in April and slowly running through the summer as critical for our levees and reservoirs.
We have two new releases – the 2003 vintage of Joy Blanc de Blancs on March 17 and a new limited production 2013 Spring Rose, perfect for toasting the vernal equinox, which we are including in the March Wine Club shipment. Only 400 cases produced.
I am very excited about how our Earth Day event is evolving and proud to announce our first sponsors to come forward: The Turner Foundation, Breakthru Beverage, Southern Glazer's Wine & Spirits, Riedel Crystal and California Caviar Company.
The theme this year is the Future of Food. Food connects us, nourishes us, and defines us. As part of the day, National Geographic is mounting a truncated version of an exhibit which looks at how we will grow and eat in the future to meet the needs of an expanding population. Food does more than just keep us alive. It plays a central role in connecting us to the land, to our heritage, and to each other.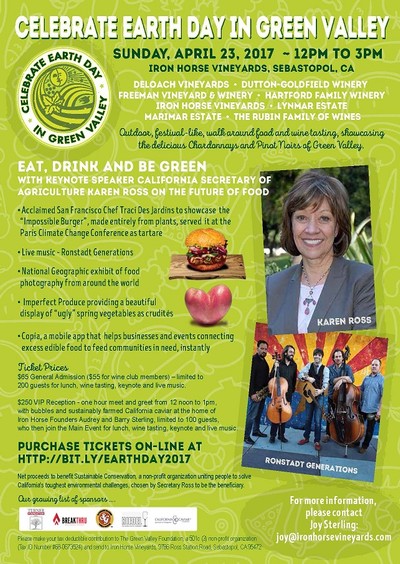 Please click here to order tickets.
Wishing you all blue skies ahead.

Comments
Commenting has been turned off.