December 10, 2015 | California Sparkling, California Wine, Iron Horse Pinot Noirs, Iron Horse Sparkling, Iron Horse Vineyard Update, News & Accolades | Joy Sterling
Hauling Out the Mistletoe & Big Data
'Tis the season for gift guides, discount codes (insider tip: use code HOLLY for $10 shipping valid through 12/15 on three or more bottles) and predictions for the year ahead.

I know it's hard to believe, but 2016 is coming on fast. As a winery deeply rooted in our home place, we generally operate outside the trendy category, striving for classic, true to our vineyards, always in style, elegance and balance. But it is exciting to get a glimpse into the data based forecasts for where our cohorts are headed and we are tickled to find ourselves "ahead of the curve."
Since we're in the gift-giving mood, we've rounded up some of the stand out themes from our future gazing friends.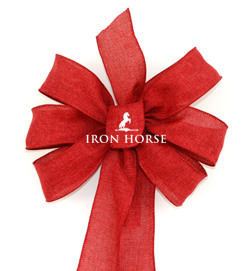 One such visionary is

Kimberly Charles

, founder of Charles Communications Associates, who provides perspective on volume (bookmark Kimblery's blog for access to her extremely valuable insights at

All the Swirl

). In our data focused chat, Kimberly explains that global wine consumption is up 5.3% and she estimates we'll enjoy 35 billion bottles in 2016. Yes that's billion with a

b

… with plenty of room to continue growing in the U.S (more on that growth

here). This is where the Millennials come in. They grew up watching their parents drink wine, see it as a daily pleasure, and according to a report from Canadian Investment Bank RBC Capital Markets, Millennials want premium bottles.
Trend spotter Andrew Freeman of AF & Co proclaims in his 2016 Trends Report that consumers are enjoying a case of "multiple personality disorder." In other words, we want the best of all worlds. We participate in wellness movements favoring moderation, then swing to indulgent experiences, sometimes in just a matter of hours.

Here are some trends to watch for in 2016 in the Food World:
Vegetables are the hero, especially amongst Millennials. People want less animal protein and support veggies as a "center of the plate component."
Hawaiian is the cuisine du-jour. It's the latest regional "New American" food in the spotlight.
The spicier, the better! Even desserts are getting the fiery treatment as data shows that embracing the heat is not only delicious, but healthy.
Table service at upscale restaurants livens up in a response to a Millennial demand to be entertained and get a peek at what's happening behind the scenes. Chefs themselves are getting in on the action upping the ante on engaging experiences.
Brunch becomes a main event. Even health nuts are relishing the opportunity to throw caution to the wind once a week during brunch, indulging in the carb heavy, over the top feast.

Now for the Beverage World:
Bubbles mania reigns. But we knew that! Sparkling Wine has captured the imagination of the public beyond celebrating special occasions. The growth of bubbles dwarfs that of still wines (see image). Restaurants are embracing this trend with expanded offerings. As Kimberly Charles declares, "There's is a virality to hearing the pop of a cork, you want to be part of it." We certainly agree! According to consumer products analyst Nik Modi at RBC Capital Markets, the rise in Sparkng Wine sales dwarfs still wine sales.

Note: In economists' terms, C0nsumer Value = the ratio of product price to product benefit
Stylistically, white wines are showing more restraint - lower alcohols, less oak, brighter acidity - a trend that's part of our core values at Iron Horse.
Chardonnay is America's #1 selling varietal, showing double digit growth. Even traditional red wine drinkers are exploring more white wines.
Coffee gets a modern makeover. New techniques and flavors create balanced and "treatful" beverages.
Instagram worthy embellished cocktails dominate. Think gold dusted flowers, sugar stirrers, designer straws, even perfectly smoked pork belly pieces. Andrew Freeman posed the very apropo question, "If we don't Instagram it -- did it even happen?" (By the way, we're on Instagram @IronHorseVyds)
The Bloody Mary is having a moment. Could there be a better way to recover after a late night sampling of our "Brilliant Bubbles Collection"? We don't think so! And none are more delicious than Diane's Bloody Marys featured at Michael Mina's Tailgate at Levi Stadium (mentioned on recent our Star Chef Spotlight in Michael Mina).
As we take stock of a fantastic year at Iron Horse, and give thanks for your great support and friendship, we are already looking forward to a new year of success and innovation in our continued pursuit of toast-worthy excellence.
We'd love to hear your delicious predictions for 2016. Chime in on social media and in the comments below!


Cheers!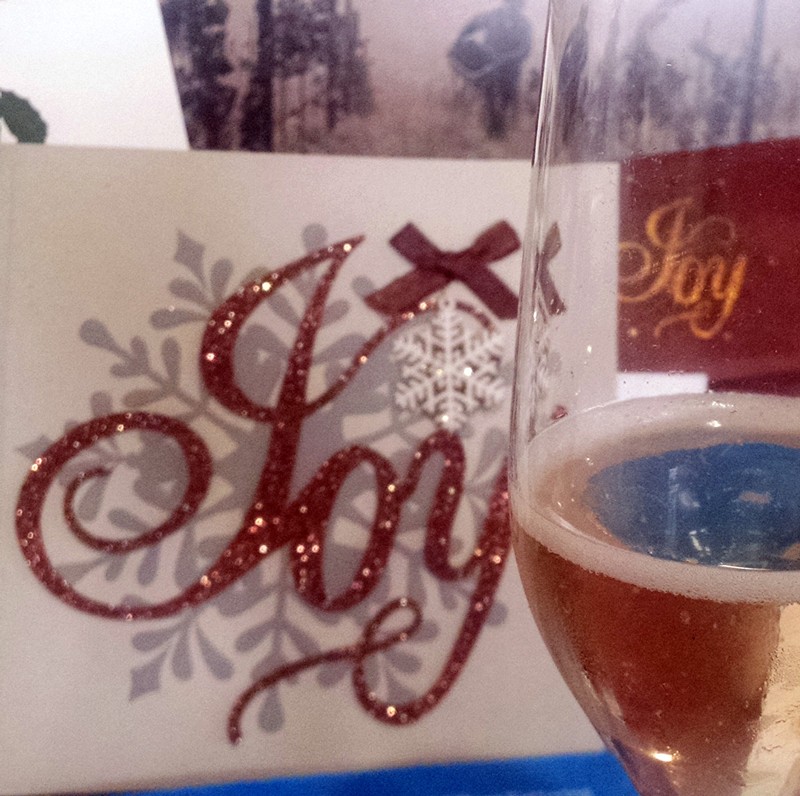 ****
Comments
Joy
@ Dec 26, 2015 at 6:40 AM
I will visit here soon
Joy
@ Dec 26, 2015 at 6:41 AM
I will visit here soon
Krissy
@ Jan 7, 2016 at 5:16 AM
The most healthy and beneficial foods should be provided among the people by the government so that more and more man-power come into the mainstream society. The vegetable is liked by many of us,otherwise animal protein is becoming less important to the aged people. Ironhorse did an excellent job with their great products.
alfalah12345
@ Feb 2, 2016 at 3:51 AM
excellent job with their great products.
Excellent Academic Help assignment help
@ Feb 12, 2016 at 5:12 AM
It was a great informative post for everyone. Thanks a lot
steam wallet code free
@ Mar 31, 2016 at 12:22 PM
This post is really informational and you should also try to give post at regular interval.
essay help service
@ Apr 7, 2016 at 11:07 PM
Very interesting one, this is something very awesome, i really like this.. thanks for the share..
http://bobbyetabbert.jimdo.com

@ May 20, 2017 at 5:02 AM

Thanks for sharing your thoughts on fuck it. Regards

Commenting has been turned off.