September 19, 2016 | David Munksgard
Harvest Update by David Munksgard
Another early harvest. Has it become the "new normal"? Our intrepid winemaker says he's not complaining. Well, maybe just a little. We asked David to provide a mid-September update on Vintage 2016. His reply came one end of summer morning; full of excitement, fearless curiosity, and a thrill for the fruits of the season that seems to grow richer each year. Before diving into his beautiful composition his quick aside summed it the season perfectly : "The Iron Horse harvest yields such a special feeling; it just gets to me. I wish I could bottle it to truly convey it". We would argue he does exactly that with each beautiful bottle.

2016 Harvest Update by David Munksgard
There are a few major questions every year during harvest:
My first concern about an early harvest is that the weather might be too warm if we are picking in the heat of full-on summer. A later start affords cooler fall conditions. Second, I fear finding overly-ripe or "sugared-up" grapes. Third, I focus on the readiness of my crew, our equipment, and the cellar. Are the tanks and barrels empty? Do we have all the yeast and bacteria we need? My last question is a more personal one. Am I ready for harvest; am I ready for the most important time of the year? And just like that, thoughts turn to action.

Almost as soon as we started harvesting on August 4th in "Sparkling Pinot Noir Block G," the fog returned and daytime temperatures became quite pleasant. Tasting the juice fresh off the press gave me my first real taste of the vintage. The muscles in my neck started to relax. The smells, the tastes, the sights of harvest all came rushing at me. Not everyone finds in life what they are meant to do. I have. This is it. Every year at the beginning of harvest I hope to have that confirming moment. If this one block, if this first day was representative of what was to come; then all is good with me. That day I recall glancing at Rigo, my cellarmaster. A confident smile came to his face signaling that he was ready along with the winery.
The pace of harvest for the first week and half was slow, finding blocks ready here and there with occasional days of no harvesting at all. This schedule troubles me. Once the game begins, I want myself and everyone on my team to stay focused. I remind myself that the vineyard crew has worked all year to get us to this moment and it's imperative that we stay in the harvest mindset. But before I could lament further, this year's harvest started to fall into a good, steady pace. The weather continued to be on our side as the weeks rolled by. Today, we have one block remaining; no hurry here, waiting for deeper, richer flavors that I expect from our Thomas Road Pinot Noir.
After the harvest of 2015, I asked Laurence and the vineyard crew to open up the canopy more in 2016 in the Hyde Old Wente blocks for our still wine Chardonnay. I wanted the grapes to look a certain way to heighten certain smells and flavors. I wanted them to be light straw in color and more translucent, which would give us more tropical scents and flavors in the wine. My hopes took shape as powerful action as the team mobilized to explore the potential pathway. Those blocks are vigorous and challenging to open up, so we bought a new vine hedger to remove some of the vine growth. We then hand removed leaves to bring the perfect amount of sunlight in direct contact with each cluster for a few hours each morning. A dream became a reality. Teamwork.

More experimentation came when the first grapes arrived. I was so pleased and excited that I changed plans on how we would handle the fruit. Instead of whole cluster pressing, we destemmed into the press where we held them soaking with the skins for three hours. The juice was so incredible. Over the next few days from the same blocks, we extended the skin-soaking from a few hours to overnight. This process extracts even more of those yummy tropical tones. So far, the fermentations are telling me that the plan was a good one.


Overall I'd describe this year as a simply beautiful harvest. Crop size (as I estimated pre-harvest in a previous blog post) is more than last year, less than big years like 2014 and 2013. Standouts? I'm pleased with everything. Every year there is an opportunity that arises and it's great when a well laid out plan comes together just right.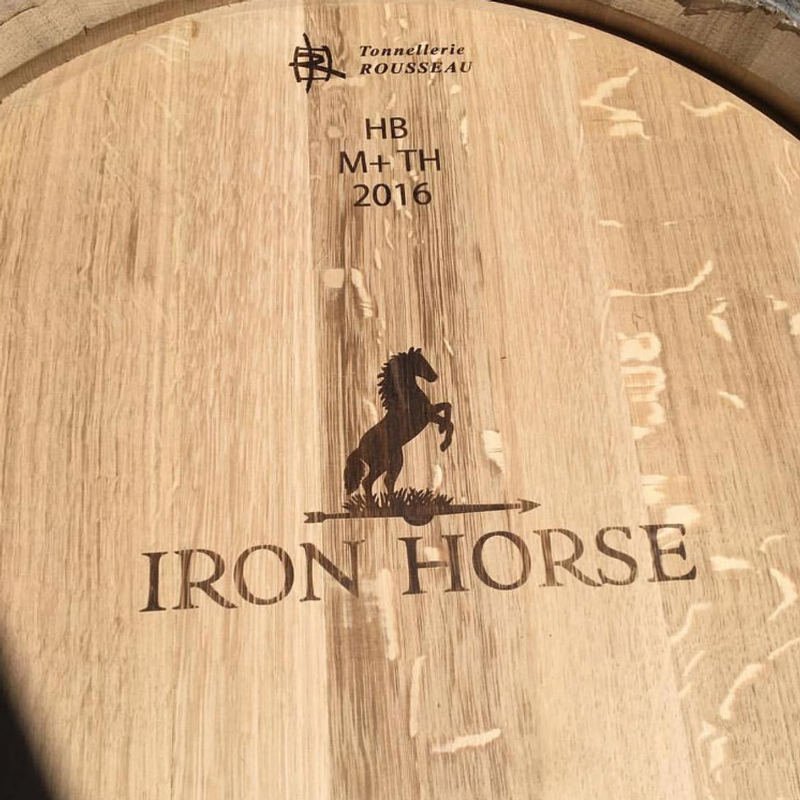 ####
Comments
Commenting has been turned off.