October 3, 2014 | Food & Wine Pairings, Vineyard Updates, Winemaker Updates | Joy Sterling
Harvest 2014 Recap
Dear Friends & Family,
Vintage 2014 is in barrel and the fermentations underway. The year will be noted for drought, earthquake and wild fires. And yet, the grapes that went into the press were wonderfully delicious.
My brother Laurence wisely pruned to the drought, specifically to reduce how much leaf canopy and grapes each vine had to grow and mature. This was a gut call made last December … before we knew that this would be another severe drought year.
It was an early harvest. Everything started early. It's as though we bracketed the growing season and moved it ahead three weeks, beginning with bud break. Even now the theme is following through with camellias in boom at my parents' house that normally don't come out until Thanksgiving.
Usually, during harvest, there is a fairly predictable order of when each block and variety will get picked, based on our history of 38 years at Iron Horse. This year, that orderliness flew out the window. This meant more sampling, more rows to walk, and the need for turn on a dime flexibility in moving around the vineyard crews. This is a vintage when being estate bottled made all the difference.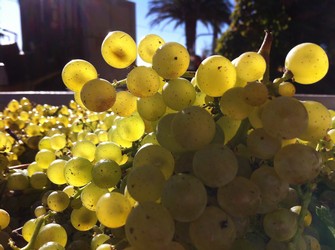 Drought years can produce grapes that require extra care with fermentations and that seems to be holding true. Fortunately, our winemaker's strong suit is coaxing "grumpy" yeast to cooperate.
So, how are the wines? It is still too early for a definitive answer as the fermentations aren't done, but I am optimistic this will stand with 2012 and 2013 as our third straight excellent vintage in a row.
Right now, my current new personal favorite of our Chardonnays is our 2012 Native Yeast. Wine Enthusiast has given it a 93 point rating. Total production of this single vineyard Chardonnay is 250 cases. I love it with anything to do with fresh fall corn – corn chowder, corn bread, and succotash.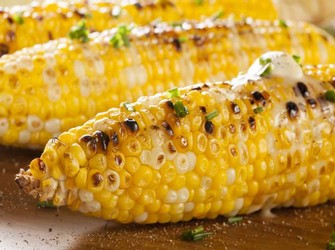 My family joins me in wishing you and yours our very best. Please pray for rain for us ... gentle, easy, light, but steady rain ... preferably at night, like Camelot.
Joy
Comments
Commenting has been turned off.