February 25, 2020 | Joy Sterling
Hallelujah! The Forecast Says Drizzle March 1
Dear Friends and Family,
This has been an amazing month. Not one drop of rain, which is of course concerning, but at the same time wondrously beautiful.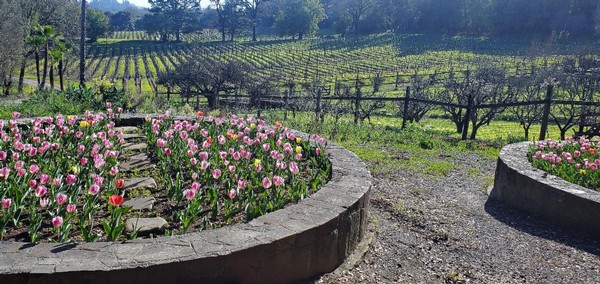 If we stay on this path, it will be the first time of no rain for the entire month of February since 1864.
We are starting to see a hint of budbreak in the vineyard – about a month early, which is alittle weird. But, as our Winemaker David Munksgard reminds us, weird is not bad; it's just different. Moreover, this is farming – always unpredictable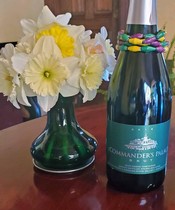 Fortunately, the forecast says drizzle on March 1, which even if it just pats down the roads will be most welcome.
In the meantime, tomorrow is Mardi Gras. I hope you will join us in a toast with our 2014 Commander's Palace Cuvée - the very delicious, vintage Rosé that we make exclusively for the legendary Commander's Palace in New Orleans. Come celebrate and score some "parade beads" made from recycled magazines. We only have a limited amount and they are sure to go fast.
The tradition of throwing prizes to parade goers in New Orleans goes back to the 19thcentury. They were originally made of glass. Then came plastic. The ones we are giving out come from Atlas Handmade Beadsand are eco-friendly.
One thought for Lent is to give up plastic.
There's no real significance to Mardi Gras beads except fun. The colors do have meaning, purple represents justice, green symbolizes faith and gold exemplifies power.
As they say in New Orleans, "laisez les bon temps roulez" and believe that the splendor of an early spring will extend into an equally glorious vintage.

Finally, I am sure I am preaching to the choir, but please vote – all the way down the ballot.
With all my very best,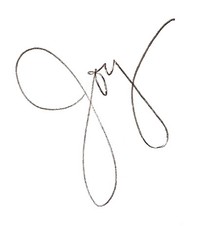 Comments
Commenting has been turned off.