April 25, 2017 | Joy Sterling
Every Day is Earth Day
It has been a very buzzy month.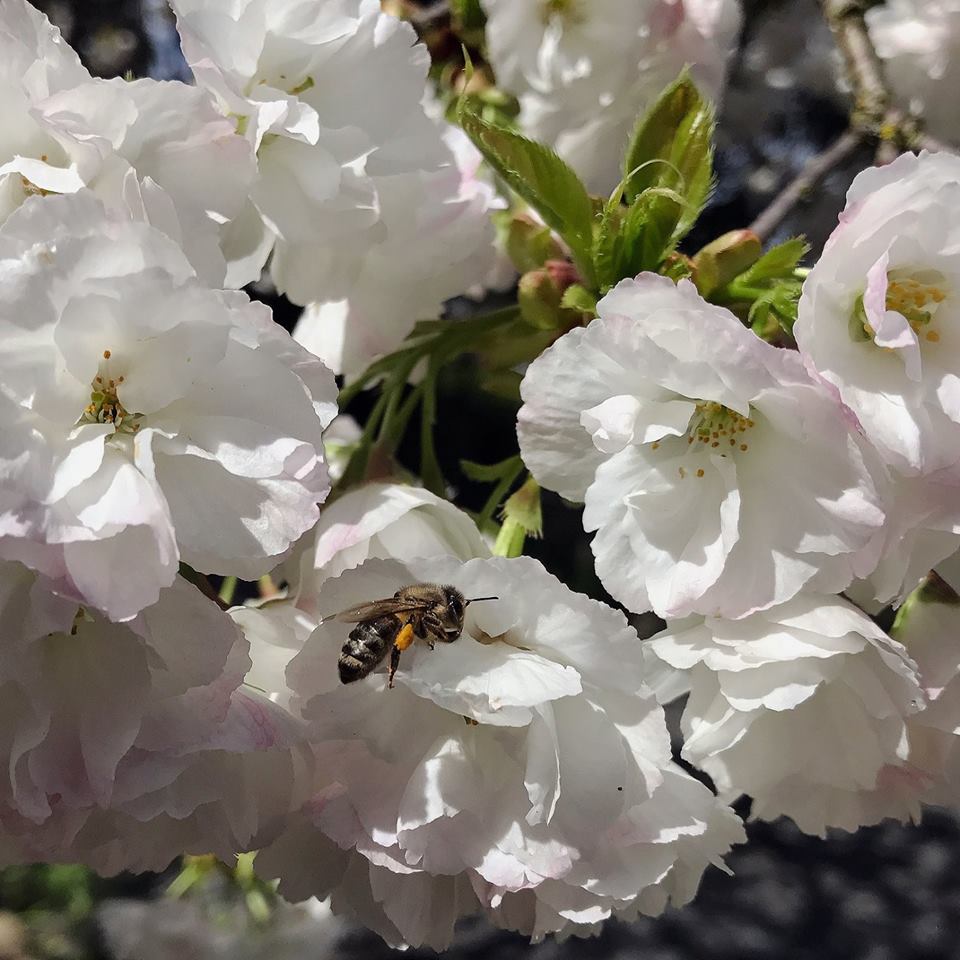 Photo LG Sterling
As I'm sure you've heard, the California drought is now officially over for most of the state. Certainly in our part of the state. Look at how green it is: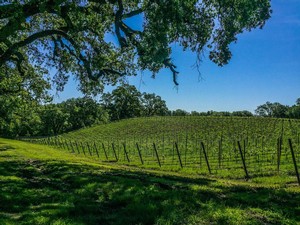 Photo Eileen Vasko
We have had a biblical amount of rain. And while I thank you very much for your prayers, you can stop now. We've had enough. (Goes to show, we farmers are never happy. First its drought and then we're complaining about deluge.)`
The recovery is not yet 100%. There are parts of the state that are still in drought mode, most notably at the heart of California agriculture - Fresno, Kings County, Tulare and Tuolumne, where diminished groundwater levels still require a need for emergency drinking water.
Water allocations went back to 100% for agriculture, but for many farmers that news came too late. Just a month ago, they were told to expect 65% … and so they planted accordingly. Unfortunately, with farming, it's not just turning on or off the tap.
Hopefully a long, slow, steady snow melt will help replenish the acquifers and while mandatory conservation measures have been lifted, hopefully we Californians will not go back to our wanton ways.
For now, I am digging the sunshine, as are the vines, which couldn't look more beautiful ... and the roses, which are just starting to pop along the fence as your drive onto the property. These beauties are climbing five stories high in the tree in front of my house.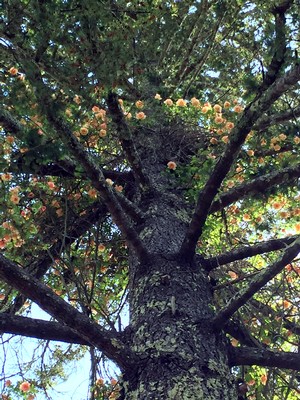 We had a very rewarding experience when the Dept. of Fish and Wildlife released 84,000 baby cohos from our bridge into Green Valley Creek, a project Laurence has been working on since 2004. "Our" creek is deemed critically important for the salmon and it is great that Laurence and my mother just happened to be driving by so they got to see the release ... my mother from the car and Laurence up close with his camera.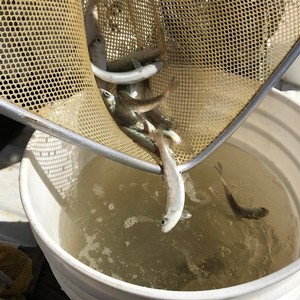 Photo LG Sterling
Clearly a proud moment. By now, hopefully they are three times the size and have made it to the ocean to return in two years.
For us, there is no better way to toast Mother Nature than with the delicious wines of Green Valley. Kudos to our friends and neighbors at DeLoach, Dutton Goldfield, Freeman Vineyard and Winery, Hartford Family Winery, Lynmar, Marimar Estate and the Rubin Family of Wines for being the highlight of our Earth Day event.
I also want to thank the extended IH family for putting it together, led by our Director of Hospitality, the incomparable Dixie Buhlke.
I was honored to introduce our keynote speaker California Secretary of Agriculture Karen Ross, whose portfolio includes: food, fiber, dairy, forestry, animal welfare, pollinators, water, food safety, hunger, food waste, pests, avian flu, labor issues, immigration issues, border issues, habitat protection, trade, and climate change and contrary to common wisdom, how agriculture is part of the solution to climate change. This to me is so key. Most people think of farming as the problem. But even the almond growers, last year's whipping child, are working on innovatative, voluntary, sustainability practices.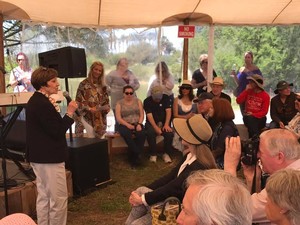 Photo Supervisor James Gore
And, how fun to introduce the Impossible Burger – a first for almost everyone there. It certainly met the cool factor, though it was a bit ironic that that we were enjoying them in an old, 1920s cattle corral. If plant based burgers are the future, then the future promises to be delicious! Especially with a glass of Green Valley Pinot Noir.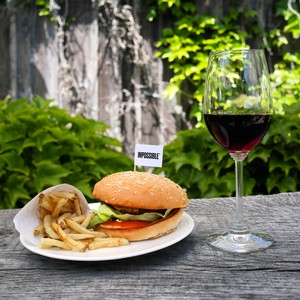 Photo Shana Ray
We staged a one day, one time only exhibit of National Geographic food photography from around the word. This was a truncated version of a traveling exhibit on The Future of Food.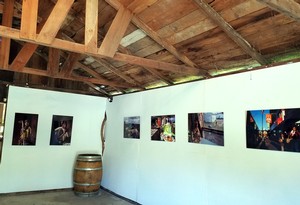 One of the most poignant images showed a New Jersey family of four in their home surrounded by a year's worth of uneaten food.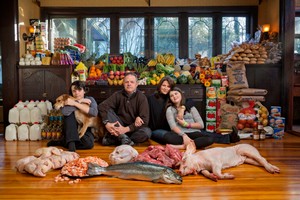 Photo Robert Clark, courtesy National Geographic
Sadly, 40 percent of the food in the U.S. is wasted – enough to feed 25 million people, at a cost of $218 billion a year. 21 percent of our water is spent growing, processing, transporting, and disposing of food that is never eaten.
One brilliant solution is to embrace misfit fruits and vegetable, so called "ugly" produce that get left in the field, or rejected at the store level for any imperfections. We had Imperfect Produce on hand serving fresh, spring "rejects" as crudites.
All edible leftovers from our event were distributed to those in need by the food sharing app Copia, whose 27 year old founder and CEO Komal Ahmad gave an inspiring talk about starting her organization while she was in school as a way to get perfectly fine food that was going to waste at the UC Berkeley dining hall into the hands of the homeless in People's Park. Calling hunger "America's dumbest problem", she is on track to feed 1 million people.
The music was great - Ronstadt Generations, led by Petie Ronstadt – Linda Ronstadt's nephew, representing five generations of musicians.
The beneficiary this year was the nonprofit organization Sustainable Conservation, based in San Francisco, whose mission is uniting farmers, environmentalists, regulators, scientists to work together to help solve California's toughest environmental challenges.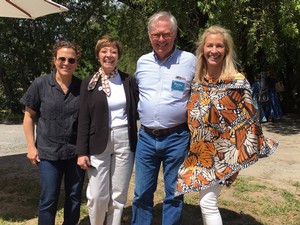 Chef Traci des Jardins, Karen Ross, Stacey Sullivan of Sustainable Conservation, Joy Sterling. Photo Sarah Stierch.
For a very good newspaper account, click here.
For me, the big take aways were:
Waste not
Wield power as businesses and consumers to guide government
Every day is Earth Day
Comments
Commenting has been turned off.