May 19, 2016 | California Sparkling, California Wine, Full Moon, Iron Horse Sparkling, New Season, Vineyard Updates | Joy Sterling
Blooms and Full Moons at Iron Horse
My new favorite word is florilegium.



flor·i·le·gi·um





 (flôr′ə-lē′jē-əm)





n. pl. flor·i·le·gi·a (-jē-ə)





[New Latin flōrilegium, flower-gathering (translation of Greek anthologion, flower-gathering, anthology), from Latinflōrilegus, gathering flowers : flōs, flōr-, flower; see flower + legere, to gather; see leg- in Indo-European roots.]
A collection of botanical drawings and paintings depicting the plants of an area, focusing on their beauty. The artful science of florilegia flourished from the 17th century to the late 19th century, portraying special selections of rare and exotic plants from far afield. The modern florilegium seeks to record the plants from within a particular garden or place.
My friend Maralee Beck, visiting from Los Angeles, recommended we start compiling an Iron Horse florilegium after going on a garden tour with my father and being enthralled by his stories. "He knows the provenance of every flower and tree and when each was planted." she said. "It will be a wonderful record."

So, today the project gets underway. The beginning may be a little haphazard, but it will evolve and it seems most auspicious to begin on the eve of May's Full Moon which happens to be called the Flower Moon because so many plants are peaking right now. In the end, I hope to have an inventory of what's in bloom as well as a catalogue of the various plants whose lives are rich with history here.
The early results follow …
First the vines. Iron Horse is a series of gentle, rolling hills covered in Chardonnay and Pinot Noir.

The official start of the wine growing season is bud break … then we have bloom. This year's bloom started the first week of May, about the same time as last year. The flowers are tiny, off-white and have a very subtle scent individually, but cumulatively contribute to a faint sweetness in the breeze. The grapes set behind the flowers.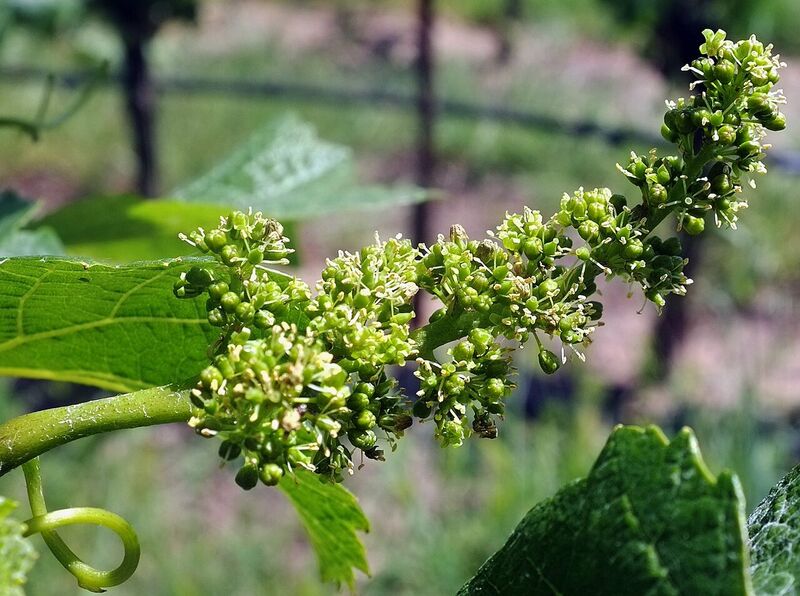 Most spectacular right now are the
roses
along the road leading up to the winery. My mother's favorite, the
Cecile Brunners
, are like giant fountains of pale pink. These have been propagated by my father from one bush he planted 40 years ago in front of an old potting shed. Now they crown the fence along the Chardonnay vineyards. I count 70 of these beauties in a quarter mile.

Interspersed are white JFKs, tall red Mister Lincolns and Peace Roses, the most popular rose in the world which, commemorating the founding of the United Nations in San Francisco in 1945. (My mother attended the ceremonies at the War Memorial Opera House as a highschooler and sat in the last seat in the last row. I was honored to attend the 70th anniversary celebrations last year at the Fairmont Hotel, where the charter was drafted, and at City Hall, where I met Malala Yousafzai, the Pakistani schoolgirl awardd the Nobel Peace Prize for standing up the Taliban and defending her right to education.

My mind (and legs!) climb the hill to the colonnades of alternating palm and olive trees that lead to the winery, which my brother dubbed Palmolive Drive.
The olives trees along the drive are in bloom. These are Mission Olives, planted 40 years ago. We make our own olive oil, just enough for personal consumption.

Sauntering along this road I soak in the statuesque beauty of my surroundings. The entrance is still awe inspiring no matter how many times I've pass through it. And it's a respect I share with our many guests who walk or drive along this corridor. We hosted a sit down dinner for 500 people at one continuous table a quarter mile long down this drive for the Sonoma County Barrel Auction in 1987. There were six chefs, three on each side, each with their own cooking station and wait staff to prepare and serve the meal for 83 guests. Obviously you couldn't cross sides, so the servers walked out single file and turned like cadets to set down the plates for each course. There were rolling toasts that started at one end and traveled down the entire length of the table like a wave.
The palms now stand 50 feet tall and like stately pillars are the defining architecture of our place. But they were completely laughable the first spring (circa 1977) when the daffodils were taller than the trees. Most of them are Washingtonians. They can reach an awesome 100 feet. They were very popular in Victorian times (when my parents' home was built) as an exotic and a sign of establishment.

In 2010, when then Chairman of the National Geographic Society Gil Grosvenor spoke at our annual Earth Day event, Palmolive Drive became an outdoor gallery with poster size National Geographic magazine covers lining the way … and a small fleet of bamboo bicycles people could test ride up and down the drive.
There are a number of other palms around the property … some we can't identify. Back in the 1970s and 80s people would advertise in the Santa Rosa Press Democrat that they had mature palms for the taking, if you could provide the labor to pull them out of the ground and transport them. So, my father would go to those homes with a couple of guys from the vineyard crew and pick them up. My parents are incurable collectors and we are now extremely wealthy in palms. My informal inventory puts us at about 100 and counting. A recent addition is a beautiful Lady Palm that my parents purchased for their 63rd wedding anniversary, now flourishing amid the dahlias near their home.
A second, perpendicular row of palms lead to my parents home. There you see Smoke Trees showing off their puffy, billowy, pink smoke-like flowers ...

interspersed with pomegranates also in bloom. Just as it says in the Songs of Solomon: "Let us go early to the vineyards to see if the vines have budded, if their blossoms have opened, and if the pomegranates are in bloom— there I will give you my love." I think of the pomegranate as my father's fruit, because we get them in October for his birthday.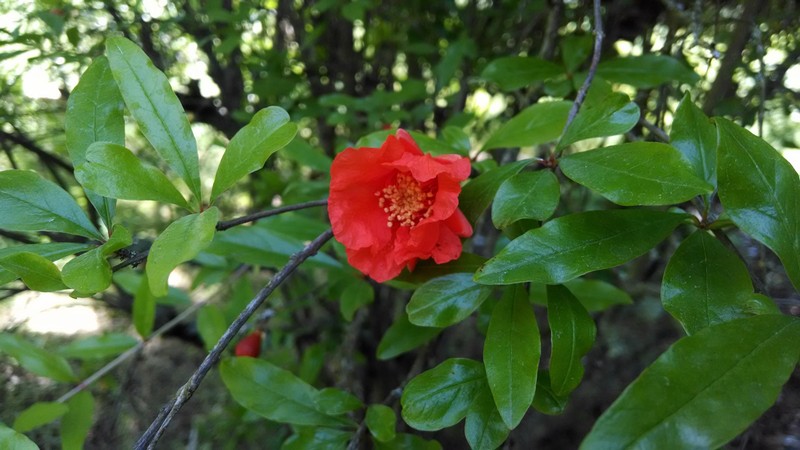 While the palms and the roses tend to steal the show, there are many more co-stars that deserve recognition. Around the winery, some of the stand-out specimens include:
Red Hot Pokers aka "Torch Lilies" - drought tolerant, grow on their own without much care, thrive in our Gold Ridge soil and, best of all, are very alluring to hummingbirds. My father loves them. "They are delightful" he says, "Like beacons of light. That's why you put them at entrances because they are welcoming."

Lavandin – not true lavender, it's a hybrid. The smell is very different - woody, spicy-green, more pungent than sweet. It has larger leaves, longer stems, and larger, more vibrantly colored flowers, pointed at the tip. More of a landscaping plant in cool regions, great attraction for bees and butterflies.

Daisies: The origin of the word Daisy is the Anglo Saxon for day's eye because they open at dawn. It symbolizes new beginnings and in the "language of flowers means loyal love and "I will never tell". They are also skillful in attracting butterflies.

They will be done blooming very shortly and replaced with yellow marigolds and then in August with zinnias, grown from seed in the hothouse.
I hope you enjoyed meandering with me. The busy ecosystem at Iron Horse doubles as our home. Three generations live on the estate. The walk from my house to the winery is the best in the country. And while I love all seasons here, there's something magical about the vivacity of spring striving for our affection under May's moon. I hope you're inspired to visit and experience the natural beauty for yourself.
Next month brings a whole new crop of blooms … and another moon to toast. In the meantime, cheers to the Full Flower Moon.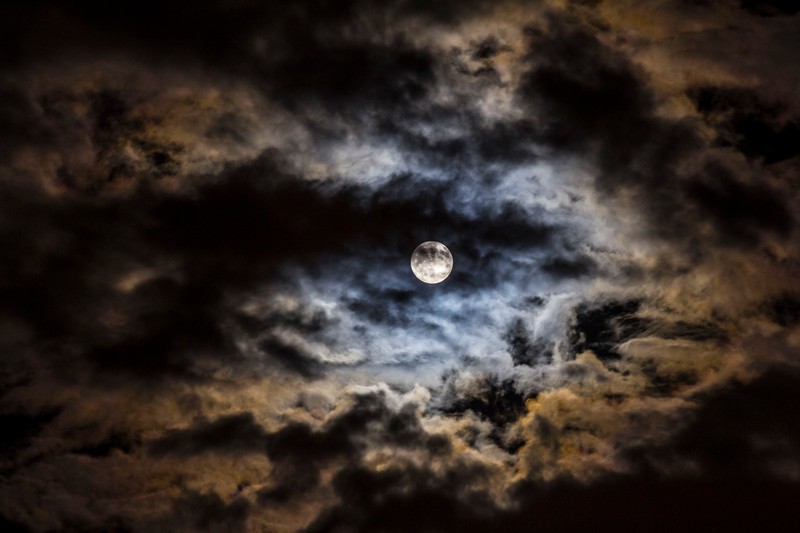 Comments
Aleida

@ May 12, 2017 at 2:48 PM

Glad to be one of many visitors on this awesome web site :D.

Commenting has been turned off.