July 25, 2014 | Vineyard Updates | Joy Sterling
Anticipation
July is always full of anticipation. We are bottling the wines from 2013 and gearing up for harvest. The early betting is on a good-sized crop and on an early crush. It's exciting to think that this could be our third excellent vintage in a row.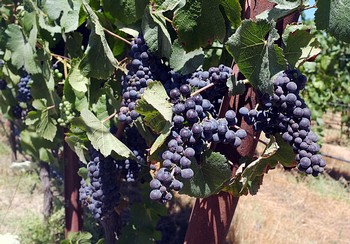 As usual we are later than most, which is a good thing, in that we hope to have a nice, long growing season. So far so great, though a lot can happen between the lip and the sip. Please wish us luck!
In the meantime, the lavender harvest is truly excellent.

And the blackberries perfectly delicious. I love dropping two or three or five in a glass of bubbly.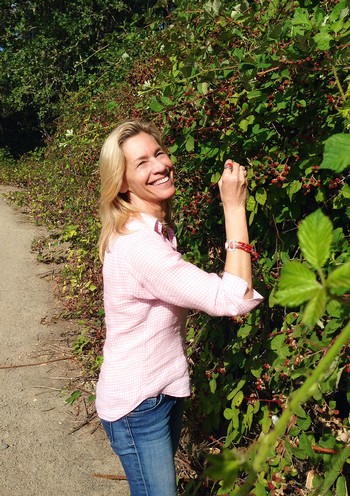 As you know, we have always carried the flag for Green Valley, our special growing area, which lies entirely within the Russian River Valley. The name on the application for recognition as an AVA (American Viticultural Area) was my mother, Audrey M. Sterling and her attorney of record was my father Barry H. Sterling. They had such great vision. This was 1983, simultaneous with Russian River filing for AVA status.
I feel extremely proud that the Russian River winegrowers are now starting to define themselves as a group of four "neighborhoods" - Sebastopol Hills, Green Valley, Laguna Ridge and the Middle Reach. Only Green Valley has set federally recognized boundaries. The others are loosely defined to not step on anyone's toes. As you might imagine, trying to delineate the Laguna Ridge from the Middle Reach can get neighbors to arguing. But I am fascinated with the results of comparing and contrasting soil types, how the fogs moves, harvest dates, and flavor profiles.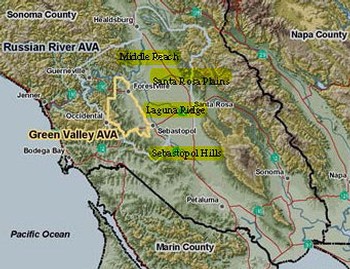 Here's a link to an excellent article on the wines "way out west" including Iron Horse that is well worth reading: http://bit.ly/1jZOjX8.
I hope your calendar is full of many upcoming opportunities to celebrate. We have a Super Moon on August 10, which is reason enough to pop a cork!
With all my best wishes,

Comments
Commenting has been turned off.