February 18, 2016 | Tarin Teno
An Ode to A Perfect Match: David Munksgard Celebrates His 20th Anniversary at Iron Horse
There's so much to love at Iron Horse this month. Our Valentine's Day Blog expounded on perfect food and wine pairings and today we're honoring another pairing that's near and dear to our hearts as the marriage of Winemaker David Munksgard and Iron Horse Vineyards marks its 20th anniversary.
The match was brokered by Iron Horse co-founder Barry Sterling all those years ago and ushered in an era of perpetual momentum at Iron Horse. David remembers it as a moment of kismet. And the magic continues.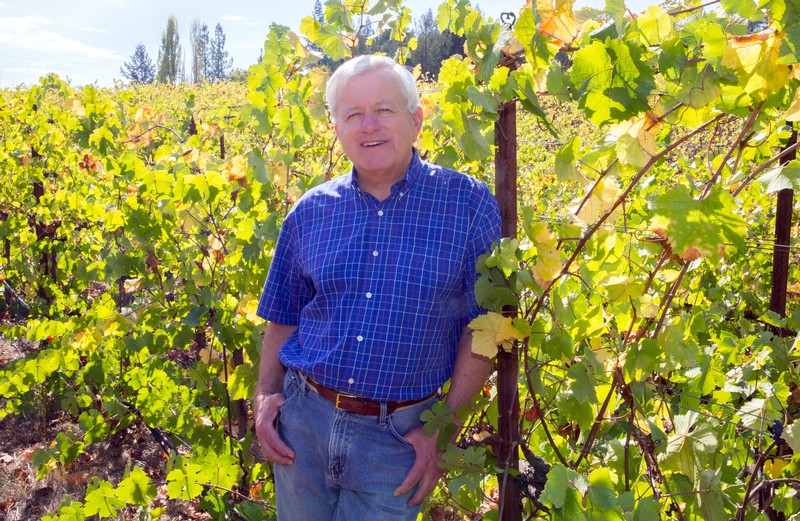 Two decades in one role is a rarity. But for David, it hasn't eliminated the element of freshness. "In many way, it's like I just got here," he says. "With each vintage, the excitement of taking on something new and all the challenges that come with a new adventure are still energizing."
The key is his continued curiosity. David has more questions now than he did in his first year of making sparkling wines in 1982 at Chateau St. Jean. His track record of excellence is linked to his humility and his openness to new and improved methodologies.
When asked about his proudest Iron Horse moment, he didn't hesitate. He immediately reflected on this past harvest, which presented challenges he'd never before encountered. Find the complete 2015 fall harvest recap blog here. David fought for every grape this year with Laurence's support and the vineyard team's dedication. "I don't know of another winery that could have pulled something like that off. It goes back to being an Estate Winery. The word "Estate" means you can pull off extraordinary efforts when a vintage isn't delivered to you with a ribbon on it."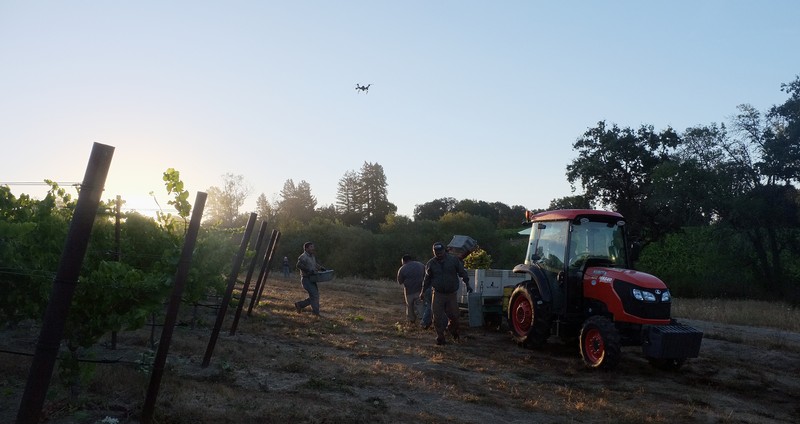 David has a very romantic connection to his craft and he loves interacting with fans in our Tasting Room who gush over stories of engagements and marriages that have been celebrated with bottles of Iron Horse. "Wine is incredibly romantic. So much poetry has been written about wine and I understand why."
So, as we celebrate David, we take a moment to celebrate this gracious gentleman whose work is an exercise in balance, finesse and elegant restraint."Winemaking is all about tiny, nuanced differences," he says.
On David's first day, he promised Joy that every vintage would be better than the last. And he has been true to his word. When I asked him about his favorite vintage, he didn't dare chose one. "I don't live in the past, but in the future. I'm always most excited about the wines we haven't bottled yet. I have a lot of plans for the next harvest."

David has just completed assembling the 2015 blends. There's a special excitement around the 2015 Winery Block Pinot Noir and how the wine from that Single Vineyard on the Estate has evolved as the vines themselves mature.
He is also in the midst of disgorging 2003 Joy! A project which has occupied David's imagination for years. The new vintage gets released March 17 (event details are here).

Please join us in raising a flute to David and drink in the passion that he infuses into each bottle. "For those of us fortunate enough to be making wine, it is not that we should be winemakers, we simply MUST be winemakers. Nothing else will satisfy that need to craft; to imprint onto and into our wines what we feel and see when we walk the vineyard and dream of what it might be."


Lucky us!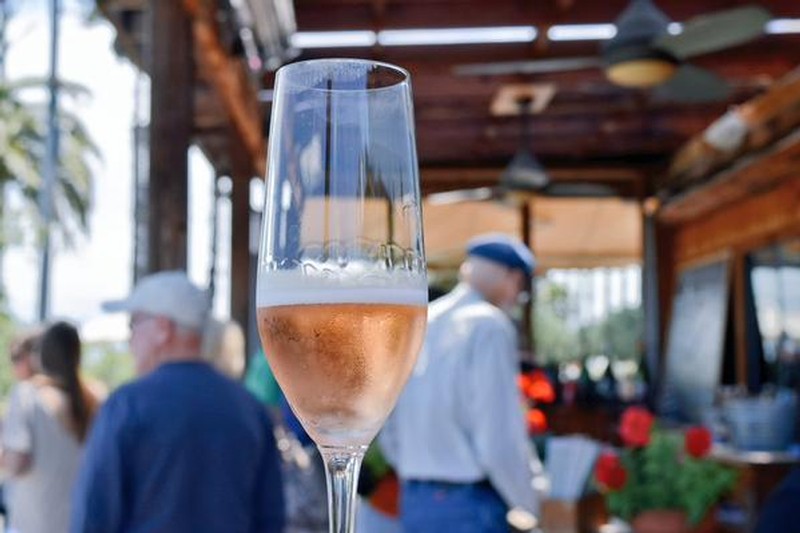 Comments
Obat gondok
@ May 12, 2016 at 1:04 AM
very exciting and rewarding once his website, good luck.. http://obatparuparubasah.utamakansehat.com/ http://obatkatarak.utamakansehat.com/ http://obatgondok.utamakansehat.com/ http://obatkencingbatu1.utamakansehat.com/ http://obatgulabasah.utamakansehat.com/ http://obatdiabetesbasah.utamakansehat.com/
Shiv Ji
@ May 19, 2016 at 1:02 AM
For Unbeaten Packers and Movers in Hyderabad visit http://www.movers5th.in/packers-and-movers-hyderabad/ For Unexcelled Packers and Movers in Bangalore visit http://www.movers5th.in/packers-and-movers-bangalore/
Omkar Ji
@ May 19, 2016 at 1:02 AM
For Unbeatable Packers and Movers in Pune visit http://www.movers5th.in/packers-and-movers-pune/ For Optimum Packers and Movers in Mumbai visit http://www.movers5th.in/packers-and-movers-mumbai/
Shiv Ji
@ May 19, 2016 at 1:03 AM
For Optimal Packers and Movers in Delhi visit http://www.movers5th.in/packers-and-movers-delhi/ For Ultimate Packers and Movers in Gurgaon visit http://www.movers5th.in/packers-and-movers-gurgaon/
dissertation services help
@ Aug 3, 2016 at 10:06 PM
When Student gets confused or disturb in academic study, in that we give hand to support and help them by providing dissertation services
tracy grilli
@ Dec 12, 2016 at 7:46 PM
Hello, I Read the article of a very great spell caster and it seems very helpful to me. I haven't had the chance to have a proper relationship with my ex because we work together. This will be the final week or work and then I wont be around him constantly. Unfortunately, I broke one of the rules in the article and have been sleeping with him. Something I'm not proud of, especially since he has a girlfriend. Not to mention that she's a girl he dated off and on for 3 years before he dated me. When I asked him why he kept sleeping with me even though he was in a relationship, his response was because I wanted it, and he wants me to be happy. But obviously what would make me happy would be to have him all to myself. That was when i read about dr alexzander on how he help people in saving their relationship and i was really despirate for his help. There were things in our relationship that were tough. We traveled for 4 months right in the beginning, and it was hard due to different expectations. When we returned our living situation was unstable which caused a lot of stress on my end. And when I ask why he didn't give me a chance to make things better he said he gave me tons of chances. Oh, and he compared our relationship with his past. He says that things were great, and then they went bad really fast, and thats why his back with his ex. Because it at least took them years for things to get that bad. So i was very sad and disappointing and decided to contact this spell caster for help with tears running out of my eyes and Dr alexzander promised to make things right in my relationship and also assured me that my boyfriend is going to come back to me within 78hrs. At first i was shock and didnt believe him because i thought it was impossible to do. But i gave it a try and trusted him. Dr alexzander asked for my details and his, then guarantee me of his return. Truely my ex lover started calling me and also begging me to forgive him and that's his willing to give us a second chance, then promised me never to love any other woman apart from me. it all seem like a miracle to me till now. Dr alexzander. Words can't express how i feel right now. it been 2 month now since you casted that love spell for me and nothing have gone bad between us. his now caring more than ever and also the loving kind of Man i have ever wanted for myself in life. I thank you Dr alexzander for saving my relationship. Indeed you are the best. I want to use this media to share my testimony for the whole world to see and know that there is still hope in your broken relationship, No matter how bad it seems don't give up hope and also contact this man who saved my own. you can reach him through his website address http://alexzanderhightemple-com.webs.com or contact him direct with his email address alexzanderhightemple@gmail.com. I thank you dr alexzander for helping me and i will always share my testimony in every social media or place i may go to. (From United State Of America). Mrs Tracy Grilli.! https://tracygrilli.blogspot.com.tr
Amara Carr
@ Feb 18, 2017 at 10:44 AM
Are you in bad need of love spell to bring back your ex lover or reunite your marriage? Email Dr. Zaba for fast 24 hours solution. I had a problem with my husband a year and six months ago, which lead us apart. When he broke up with me, I was confuse and did not know what to do to get him back, I felt so empty inside. Until i came across Dr.Zaba on the internet on how He has helped so many people solve there various problem. I emailed Him and I told Him my problem and i did what he asked me to do for him to help me, to briefly make the long story short, Before I knew it, in less than 24 HOURS, my Husband gave me a call and he came back to me and told me he was sorry about what was going on between the both of us. Finally I am writing this testimony to offer my thanks and deep gratitude to you Dr. Zaba for keeping to your words and your promises in bringing him back to me in just 24 hours of your powerful spell casting, and for using your gifted and great powers to bring him back. If you need his help, you can email him at: Zaba24hoursspell@yahoo.com or call +2347087462033 Reach him through his Web http://zaba24hoursspell.wi xsite.com/zabaspell Amara Carr from Australia
CarryDome.bravesites.com
@ May 10, 2017 at 4:26 PM
This design is steller! You certainly know how to keep a reader amused. Between your wit and your videos, I was almost moved to start my own blog (well, almost...HaHa!) Excellent job.
I really enjoyed what you had to say, and more than that, how you presented it. Too cool!
foot pain icd 10

@ Jun 21, 2017 at 3:15 AM

Wonderful blog! I found it while browsing on Yahoo News. Do you have any tips on how to get listed in Yahoo News? I've been trying for a while but I never seem to get there! Cheers

Commenting has been turned off.