January 1, 2018 | Joy Sterling
A Toast to the First Full Moon of 2018
January has two full moons and the first one is tonight.
How perfect that we are starting the New Year with the encouragement of the full moon. It's the Wolf Moon … so, if there ever was a night to howl at the moon, this is it. Moonrise will be 6:32p PST Monday January 1, 2018. Perfect time to pop a cork.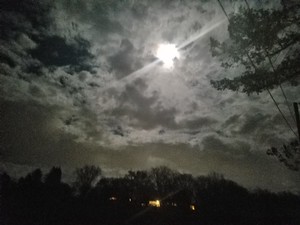 You might also want to plan ahead for the Blue Moon, which you know is rare, occurring January 31.
Peering into our crystal ball, we at Iron Horse predict another very fast year, which is why it is so important that we stop and acknowledge every chance we can.
In reflection, my biggest take away from 2017 was : Don't take anything or anyone for granted.
As you can imagine, the highlight of my year was seeing the mountain gorillas in Uganda in June. It was amazing to be allowed to enter their camp even for an hour.
The most heartening experience of the year was how the wine community came together in the fires. Who knew we have so many heroes!
So, with that in mind, my family and I raise our glass to say thank you and cheers. I wish that everything you wish for comes true.

Comments
Commenting has been turned off.