June 8, 2015 | California Sparkling, Event, Industry Leader, Iron Horse Sparkling, Iron Horse Vineyard Update, News & Accolades, Sustainable Practices, Vineyard Updates, Water Policy | Joy Sterling
A Sip of Hope - Celebrate World Oceans Day with Iron Horse + National Geographic
Surfs up!
Here at Iron Horse we strive to catch every wave and today happens to be World Oceans Day - celebrated every June 8 across our blue planet. Now officially recognized by the United Nations, the date was originally proposed in 1992 by Canada at the Earth Summit in Rio de Janeiro.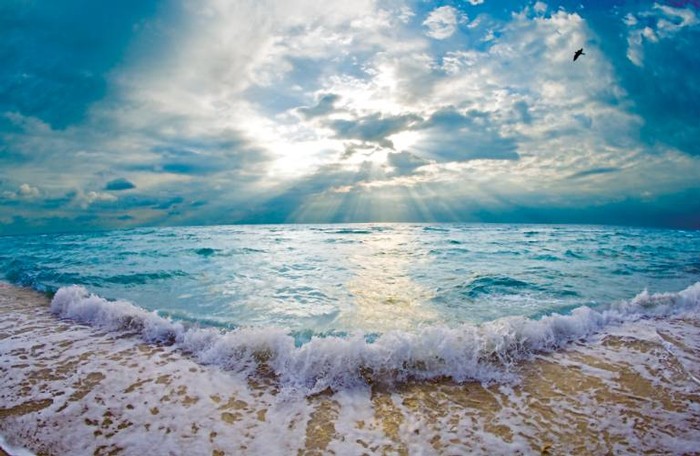 Water has been a big topic for us this year. So it should come as no surprise that we are passionate about our ocean - the "heart" of our world. It connects us, regulates the climate, feeds millions of people, produces oxygen, is home to an incredible array of wildlife, provides important medicines, facilitates trade, and is so very beautiful. It's imperative that we assume the responsibility to care for the ocean as it cares for us.
There are many ways to show some ocean love:
Cut back on using disposable plastic bags

Go to the aquarium

Wear blue

Get involved in a community beach clean up

If you are lucky enough to be near the water, dive in

Just tweeting about the day spreads the word and gets people interested

Be mindful about your food choices. Educate yourself about sustainable seafood choices starting with this piece from Chef Barton Seaver here

Leverage the Monterey Bay Aquarium Seafood Watch - a great resource
For the past five years, we've gone one step further to merge the oceans we love with what we do best. We will be toasting with our special 2010 Ocean Reserve Blanc de Blancs, which we produce in partnership with National Geographic.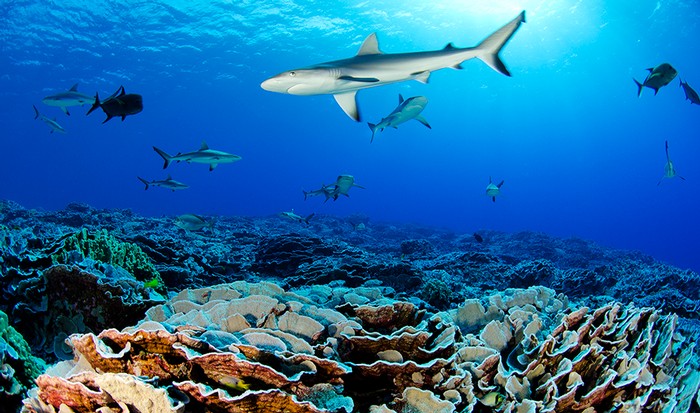 $4 per bottle goes to NatGeo's Ocean Initiative, helping establish Marine Protected Areas and support sustainable fishing around the globe. It is a great source of pride that our contribution comes to about $220,000 in five years ... and counting.
The first vintage was welcomed with the inspirational Barton Seaver. As explained in this 2010 article

here

, the National Geographic fellow came to taste with us.
In one video, Barton elaborates on the nearby ocean's impact on Iron Horse "meroire"… he also conveniently presents a grill-friendly pairing recipe where sustainably farmed seafood appropriately takes center stage. The must-watch video is here.
Barton was an ideal partner in the creation of this cuvee and his words on the topic encapsulate the larger mission of our efforts perfectly:
"The oceans are in all of us and are in all that we hold dear. The wine with which we celebrate World Oceans Day was in fact grown in deposits of ancient marine life, the juice of the grapes itself a product of our oceans and a testament to the power of the oceans to sustain our reality."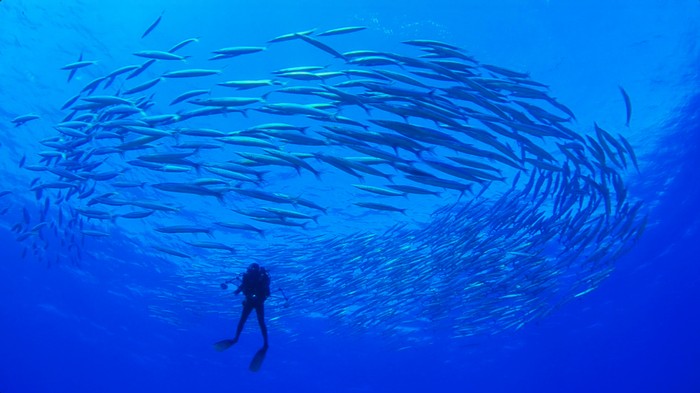 In fact, Barton believes how we eat and drink is the first step towards environmental responsibility. He has been known to explain, "Deliciousness is the first line of environmentalism." And of course the ocean plays a major role in our signature Iron Horse winemaking. The nearby Pacific (only 13 miles as the crow flies) is the driver of our special microclimate that allows us to make unparalleled Sparkling Wine with bright acidity and brilliant aromas.
Today, take a moment to meditate on the ocean's role in everyday life.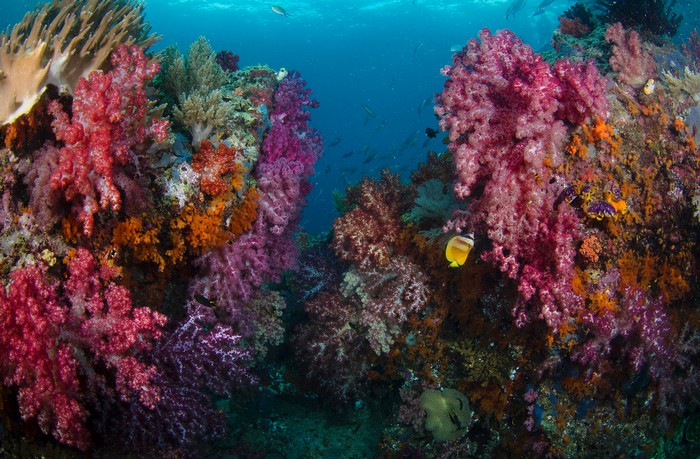 Ocean Day Fast Facts:
Oceans cover three quarters of the Earth's surface, contain 97% of the Earth's water, and represent 99% of the living space on the planet by volume

Over three billion people depend on marine and coastal biodiversity for their livelihoods

Globally, the market value of marine and coastal resources and industries is estimated at $3 trillion per year or about 5% of global GDP

Oceans contain nearly 200,000 identified species, but actual numbers may lie in the millions

Oceans absorb about 30% of carbon dioxide produced by humans, buffering the impacts of global warming

Oceans serve as the world's largest source of protein, with more than 2.6 billion people depending on the oceans as their primary source of protein

Marine fisheries directly or indirectly employ over 200 million people

As much as 40% of the world oceans are heavily affected by human activities - pollution, depleted fisheries, and loss of coastal habitats
As you digest these bubbly fast facts do what Mother Nature would want…. pair them with a special bottle of bubbles. Each sip of 2010 Oceans Reserve Blanc de Blanc is made even more wonderful with the knowledge that you're donating to a beautiful blue cause.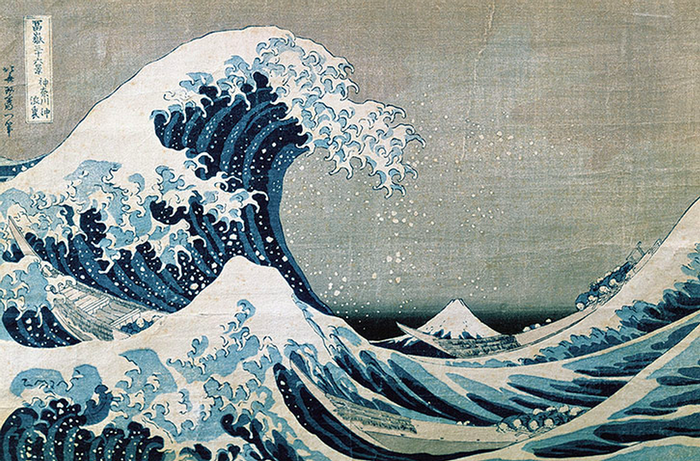 Resources:
World Oceans Day Organization here
Q&A with National Geographic Explorer-in-Residence Enric Sala here
Bio of Barton Seaver, chef, author and National Geographic Fellow here
The National Geographic webpage dedicated to our Ocean Reserve Sparkling here
Iron Horse being served this week at National Geographic's Explorers Symposium in Washington, DC. Event details here
Comments
Shiv Ji

@ Aug 26, 2016 at 12:54 AM

http://www.movers5th.in/packers-and-movers-gurgaon/

http://www.movers5th.in/packers-and-movers-delhi/

Commenting has been turned off.