June 17, 2018 | California Sparkling, California Wine, Event, Industry Leader, Industry News, Iron Horse History, Iron Horse Sparkling, Iron Horse Vineyard Update, News & Accolades, Sustainable Practices, Vineyard Updates | Joy Sterling
A New Feather In Our Cap
Dear Friends and Family, The world is coming to San Francisco for a global environmental summit convened by Jerry Brown in September and Iron Horse will be the toasting wine for 600 dignitaries at the opening night dinner prepared by Alice Waters.
The ambition is to pick up the momentum set by the Paris Agreement and launch greater worldwide commitments. I couldn't be more proud of our Governor and our state for taking the lead.
A propos the Governor, I thought you'd get a kick out of this selfie from last week in Sacramento: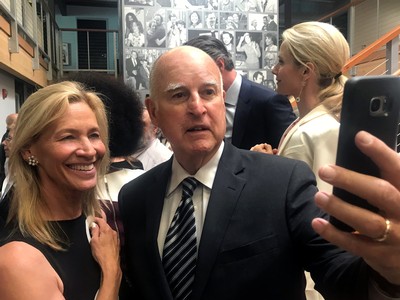 I am also very happy to report that we have set in the vineyards and it looks very good this year.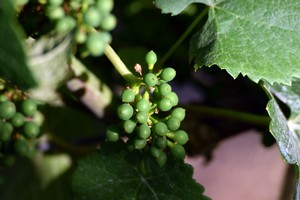 Set is when the grapes form behind the blossoms after the flowers blow away, determining crop yield. Now we are training the vine shoots upwards through the wires, pulling off lateral growth and excess leaves, and suckering the unwanted shoots at the base of the trunk - all by hand.
This is when the vineyard crew really shines. I was very happy to see Dora Arreola supervising the work on our Thomas Road Vineyard, pictured here with our foreman Victor Arreola (no relation).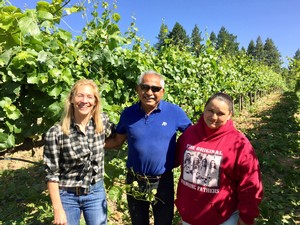 The goal is to direct all of the vines' energy to the grapes, creating a canopy to protect the fruit from the sun and provide for good air flow.
Our Winemaker David Munksgard walks the vineyards every morning. He says being immersed in the sheer beauty of the place is kind of a spiritual experience that inspires his winemaking. Plus, he says, the vines like to have visitors. And I love knowing we have a special guardian keeping watch.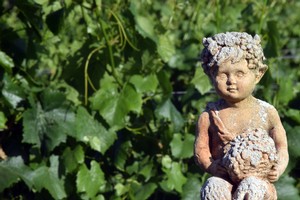 You can't help but feel protective of the baby clusters and want to cheer them on to size up beautifully and develop all the deliciousness they can achieve.
In the winery, we have laid down the bubblies for 2017, including the Wedding Cuvee which we will enjoy in three plus years … and magnums of Joy! to be disgorged in 2030.
And, it is so gratifying to see Iron Horse listed as the top two of the "Best Summer Sparklings" in the current issue of Wine & Spirits Magazine.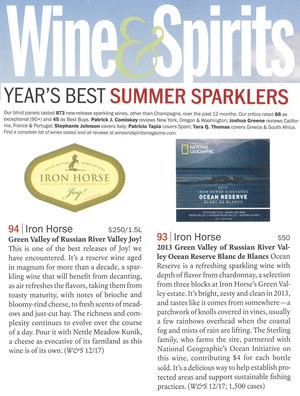 I hope you enjoyed a wonderful Father's Day. Of course, around here, every day is Father's Day and Mother's Day!
Sending all best wishes,
as always,

Comments
Commenting has been turned off.