April 20, 2015 | California Wine, Event, New release, Special Production, Vineyard Updates, Water Policy | Joy Sterling
2015 Earth Day in Green Valley
Earth Day carries a lot of meaning for Iron Horse Vineyards and this year was is different. The global holiday marks an urgent call to arms in the conservation of the world around us. In this spirit, my Green Valley based family hosted honored guests in celebrating our love of the land. I was thrilled to introduce inspiring keynote speakers and friends; Gov. Jerry Brown and Kevin Jorgeson.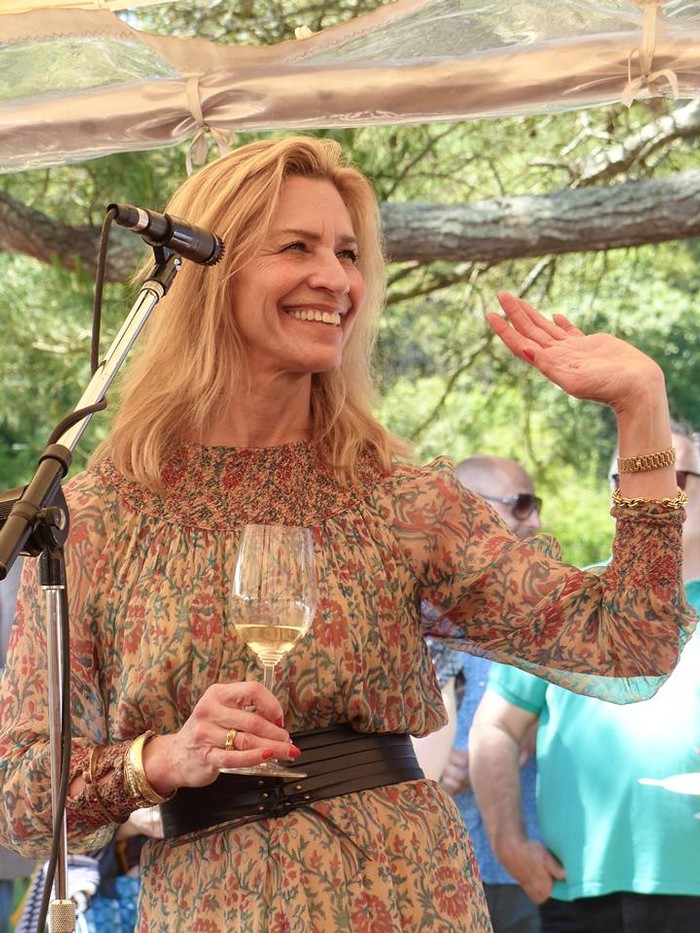 Kevin famously topped the Dawn Wall of El Capitan and subsequently toasted with Iron Horse bubbly. As a special celebration of the unprecedented 3,000 foot free-climb of climbing partners Kevin and Tommy Caldwell, we introduced our 2010 Summit Cuvée, a limited production, one time only, vintage brut which Jorgeson helped us finesse.
Surprising attendees with an impromptu conversation on the California drought, Gov. Jerry Brown ascended the podium and seized a moment to applaud California's environmental leadership. He reassures residents the state will survive its historic four-year drought through creativity and unity. My favorite quote from the Governor's talk: Don't worry about the drought; just don't use too much water!
The day was a smashing success and it has triggered some soul searching. As we celebrate Earth Day in our roles as stewards of the environment, Kevin Jorgesen asks us: What's OUR Dawn Wall? He never gave up on his dream of free-climbing El Capitan. My dream is for a united push towards great responsibility to the environment. The rewards of pushing through imagined limitations are endless.
….Because nothing compliments bubbles like a mountainous cake, we wrapped up the day by inviting Kevin Jorgeson to slice up a sweet replica of El Capitan after tracing his route on the "iced" terrain. Ain't life sweet?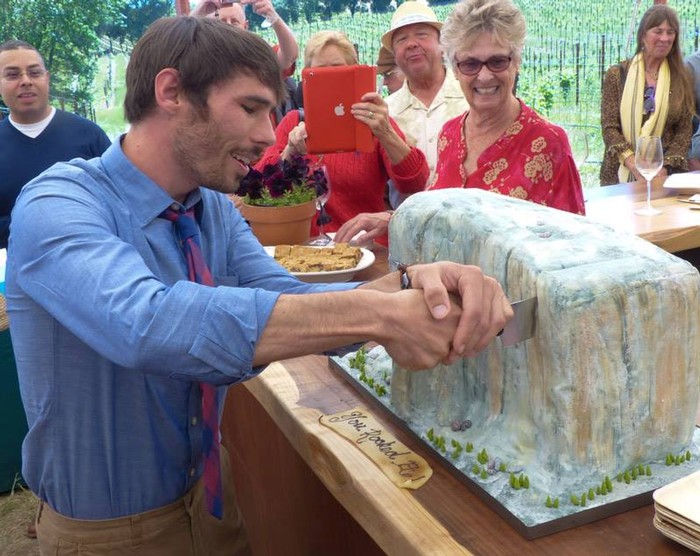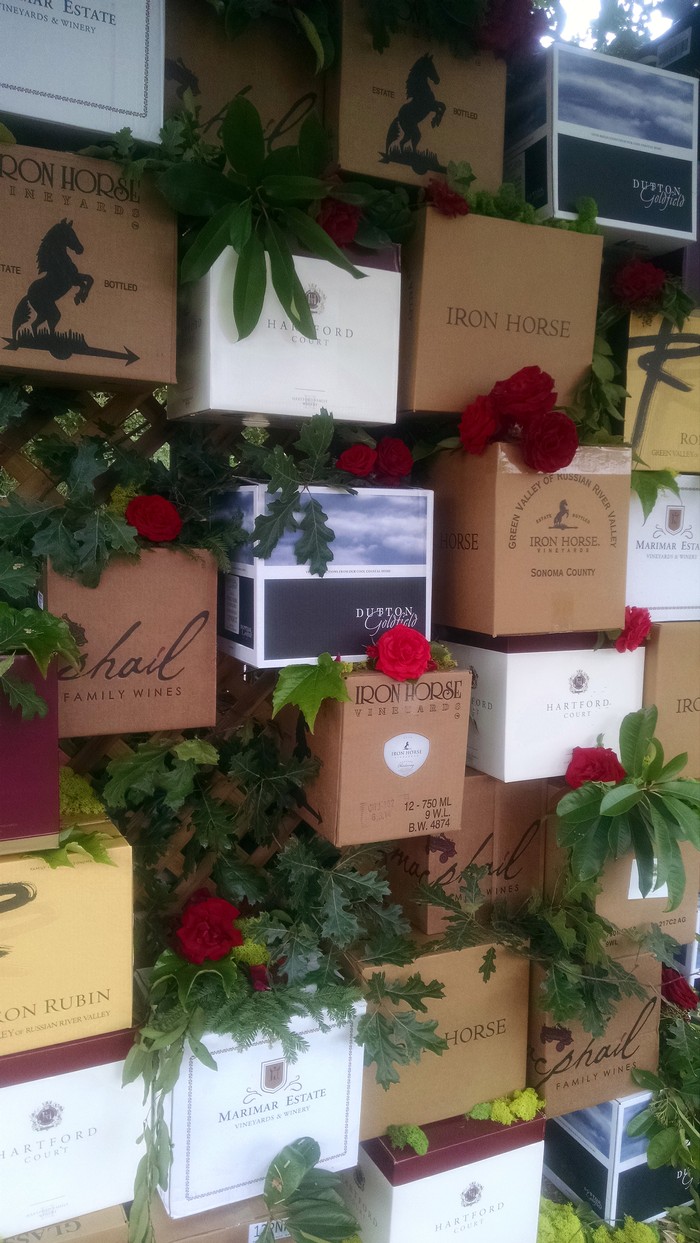 Find a fantastic recap of the day from Press Democrat here: http://www.pressdemocrat.com/news/3812019-186/governor-urges-unity-in-drought

Get your limited edition 2010 Summit Cuvee here: http://bit.ly/1H9hVMf
Find an Earth Day event recap from one of our VIP guests, Adrienne from Rich Life on a Budget, here: http://bit.ly/1DBUdBb
Peruse another Earth Day recap from a friend of Iron Horse, Jo Diaz, who has honored me with the title of "Mother Nature in Disguise:" http://bit.ly/1DOILp5
Comments
Ben

@ May 17, 2017 at 9:31 PM

The global holiday marks an urgent call to arms in the conservation of the world around us. This statement attracted me a lot and it shares something meaningful about the method of enjoying the holidays.

Commenting has been turned off.